We want to make a story which inspires awe and respect for creatures of the deep, drawing on the songs and stories of the past, blended with a vision for the future.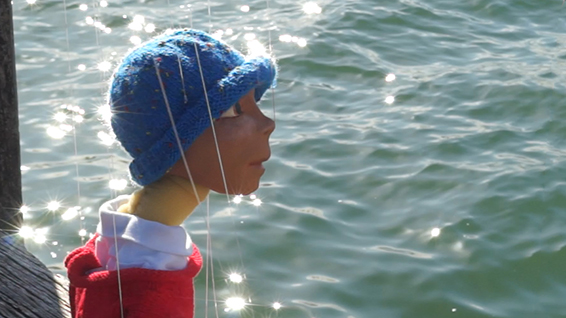 'Peta & the Whale' tells the story of a little girl who imagines what it would be like to swim with the most incredible and enormous creatures in the ocean, inspired by her sailor Grandfather's songs of the sea and her own active imagination.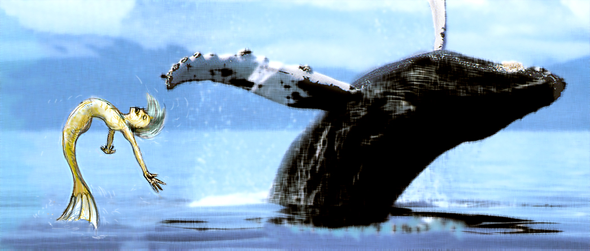 We want to create a show which is inspiring and hopeful about the future, blending old and new puppet techniques with old and new storytelling and music.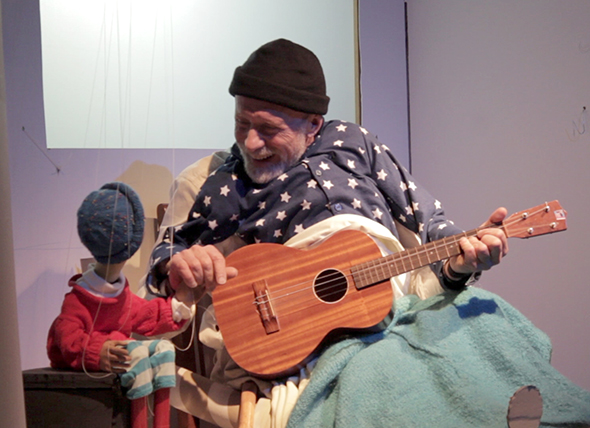 我们的项目
一二三牵着手
四五六抬起头
七八九我们私奔到月球
让双脚去腾空让我们去感受
那无忧的真空那月色纯真的感动
我们想创造一个故事去激发人们敬畏和尊重大海里的生物。用以往的故事和歌曲去憧憬着未来。
peta和鲨鱼这个故事描述了一个可爱的小女孩想象她自己变成一个巨大的不可思议的生物在海洋中畅游,故事的灵感来自于她祖父的海洋之歌和她自己的想像。
我们想创建一个节目,它的主题是对未来充满希望以及振奋人心的,我们会将木偶技术融合在历史与现代的故事和音乐中。
资金如何被使用
资金将用于木偶的成本以及初次墨尔本艺术节peta和鲨鱼的场地设置费用。这个展览会有很多我们精心制作的木偶以及海洋生物的家园。
Peta非常擅长3D木偶制作,并且木偶的表情十分多变。当然,也有一些小缺陷,一些传统的东西无法实现。用ZBrush的方法在电脑上进行雕刻并且用FDM3D形式打印。(熔融沉积成型)Peta在面部选择和手势动作上有不同的种类。这些图像显示,从最初的草图到三维原型头的进展。
影院最后的画面留在Peta和一个巨大的蓝鲸畅游在海中。这个蓝鲸是一个精心制作的高级木偶。(高大上必须有)这是一个变换元件,它将灯光和不同的技术技巧融合到复杂的环境中。筹集的钱会用于展览现场的各种声音指导。资金也将用于视频和影院的制作,我们打算将影院设置成一个海洋世界。
预算
木偶制作6000
设置建设2500
材料1500
灯光设计和建设1100
pozible,信用卡和paypal的交易费900
木偶和表演者在幕后花费了大量的时间和精力去保护他们的知识产权。
我的其它一些项目
我目前在生物科技公司担当创意总监,主要做一些恐龙,飞龙和其它大型巨兽的设计。
我在木偶设计这个行业工作了30多年了。我在木偶多语种戏剧担当艺术指导很多年,设计的项目有恐龙乐园,蝌蚪和挖掘机。
我业余时间会做一些舞台制作比如霍比特人和狮子,女巫和魔衣橱。电视作品还有72集的猪的早餐,在此项目中担当木偶部门的负责人。在电影项目中,我为夏洛的网制作了猪和鹅,盗贼中制作了一对鳄鱼,以及韩国信徒主人中的基因突变的怪兽。作为独立的制作人,基本每一季的墨尔本艺术节木偶展览都参加过了,看过很多不同种类的木偶展览,在联邦广场创造了外国游客,创造了木偶摇滚歌剧暴龙的性别和我的代表性杰作-性格鲜明的考拉ken。
挑战
作为一个新的木偶制作,在木偶制作过程中会出现很多挑战,因为我们想给你们呈现不同种类的木偶。每个木偶的都需要时间和精力,在设计和建立的过程中同样也需要排练。在Peta和鲨鱼中会出现大约20个玩偶,一些角色会出现很多版本。确保我们在建设项目中有一个明确的时间和预算,我们会认真对待每一个角色,确保它们的精心制作,也不会浪费时间时间。
我们会有一个精准的计划,它具有清晰的设计和强烈的责任感两大特色,其中的细节也需要大量的精力。
How The Funds Will Be Used
The funds we raise will cover the costs of puppet and set construction for the premier Melbourne Fringe Festival season of 'Peta & the Whale'. The show features numerous puppets, from elaborate marionettes to a menagerie of shadow puppet sea creatures.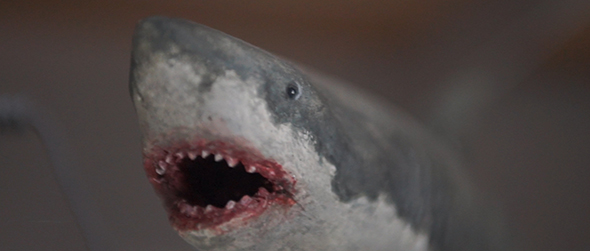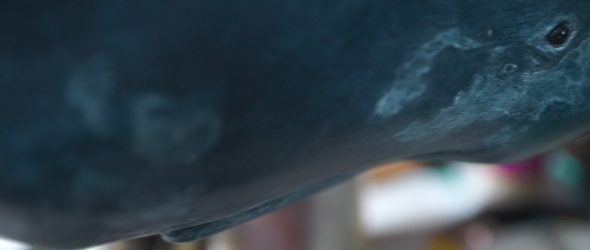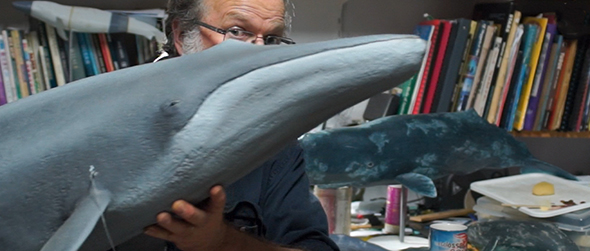 Peta herself is a detailed marionette who will feature novel 3d printed aspects to allow for expression changes, something conventional puppets cannot achieve. Sculpted digitally in ZBrush and printed using FDM (fused deposition modelling) 3d printing techniques, Peta will have an assortment of facial options and different hand poses. These images show the progression from initial sketch to 3d prototype head.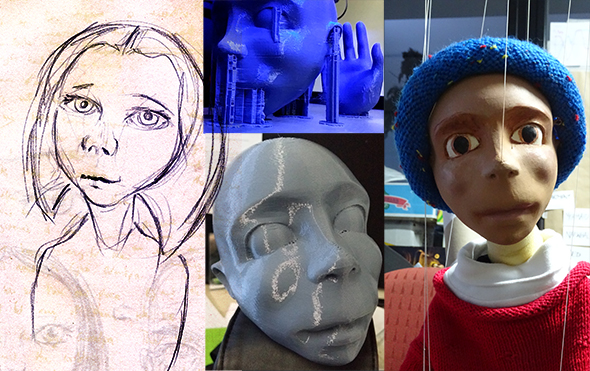 The final image of Peta swimming with an enormous blue whale filling the theatre will require a sophisticated, inflatable whale puppet. The set is a transforming element, incorporating lights and various technical tricks to metamorphose into different environments. Money raised will also allow the creation of an exciting soundscape to support the live music elements of the show. Funds will also support the creation of projection imagery and video for the shadow sequences and for the transformation of the set and theatre into a deep sea world.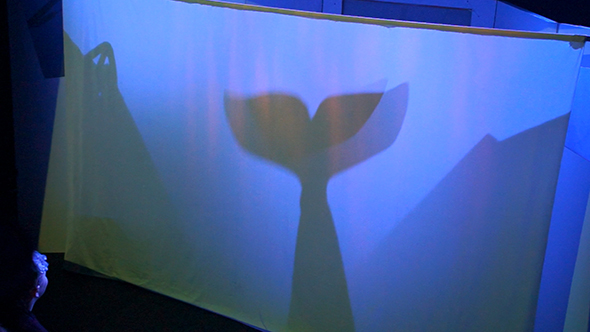 Outline of budget
Puppet construction $6000
Set construction $2500
Materials $1500
Lighting design and hire $1100
Pozible, Credit card and PayPal transaction fees $900
Total $12000
Puppetvision and the performers are contributing their time and expertise to the production on a profit sharing basis.
The Challenges
As a new puppet production, there are many challenges in establishing the most effective and compelling way to present our story using a diverse range of puppets. Each puppet demands time and attention throughout the design and build process as well as careful rehearsal. 'Peta and the Whale' will have over twenty puppets, some characters with multiple versions. Ensuring that we maintain a clear build schedule to remain on time and budget, carefully prioritizing the characters to make sure each item gets the care it requires without sucking up too many hours.
We will have a detailed build plan based on clear designs and a strong sense of which elements and characters require the most work.