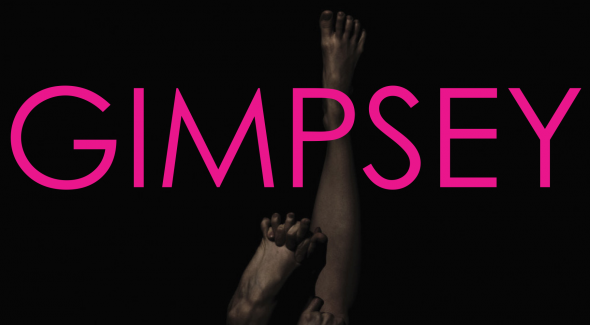 Gimspey is a 10 minute short drama about a young woman with a mobility disability (Cerebral Palsy) abandoning a toxic best friendship when she meets the boy her best friend is crushing on.
It's hard to love a cripple - at least that's what Gemma believes. Her best friend Jaze calls her "Gimpsey" an in-joke that was once funny but now wearing thin. As Gemma tries to get out from Jaze's toxic grasp, she meets Charlie, the boy Jaze's crushing on, but Charlie doesn't like Jaze, he likes Gemma.
We are an independent, professional crew made up of award-winning filmmakers volunteering their expertise and time to make this film. But we do need to raise funds for the essentials to shoot this production.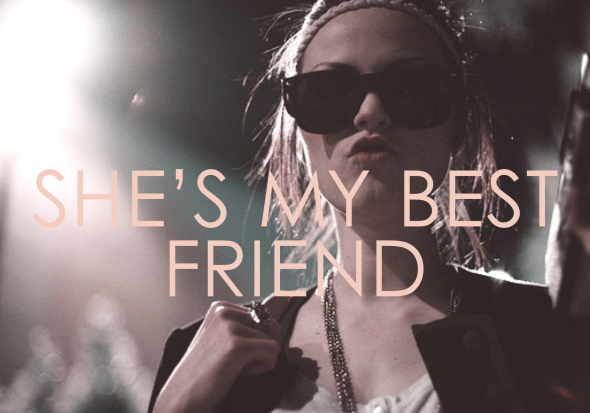 Gimpsey is a story about a girl with a mobility disability, who on the surface appears to be well-adjusted and cool with it. But the fact that her closest friend is someone who thinks nothing of using a derogatory name speaks volumes about what Gimpsey thinks she deserves.
Hanging with Jaze, a popular and pretty girl, Gimpsey gets to go to parties with the in-crowd that she knows she wouldn't get invited to on her own. So it's a friendship that has its perks, but now Gimpsey's wondering if it's worth the little death she feels every time she hears that name.
The film begins as we catch Gimpsey at a moment she almost breaks with her charming bully of a friend, but it's harder than she thinks to win free. Besides, when you're 17, who wants to stay home alone on a Saturday night?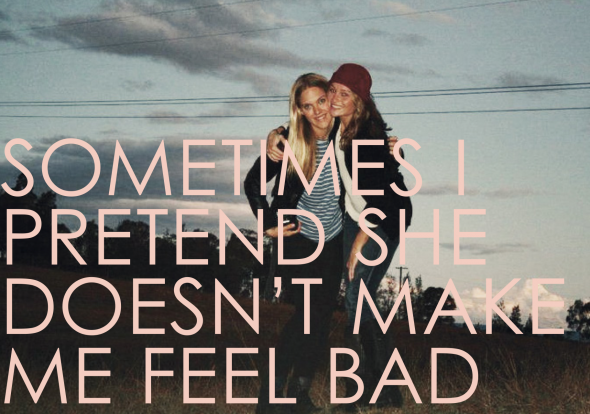 As a filmmaker with a disability (I am deaf with a cochlear implant) I was attracted to creating a story with a lead character who had a disability, but didn't want the disability be the driving engine of the story. But at the same time it had to be authentic and influence what Gemma says or thinks because it does influence life choices that the individual makes throughout their lives.
When I was younger I was adamant I should not have to make disability films because I had one. So the majority of stories I created had nothing to do with disability because I'm interested in life in general and how funny and crazy we humans are.
But I learnt you can't get away from who you are when you tell a story. Most of my films centre around the offbeat character, a misfit, or the outsider looking in. One of my previous shorts, Chlorine Dreams, is about a girl who befriends the ghost who lives in her backyard swimming pool. A friend told me; "Of course you'd think that up. No-one can hear underwater!"
Now I'm a little dismayed all this time later there aren't more disability-led films, as in people writing and directing these stories instead of just being the subject. That motivated me to get cracking on Gimpsey.
It's a sweet, provocative story that walks the line between everyday contemporary teen love and Gimpsey navigating her own hang-ups to let love in.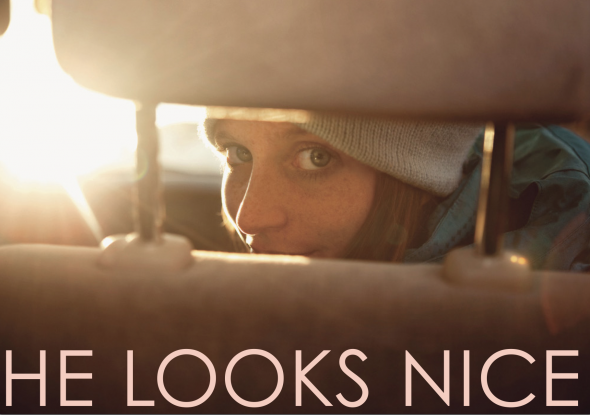 We have our fabulous actors:
GEMMA
Bridie McKim is from Brisbane, having worked with the Queensland Theatre Company Youth Ensemble for three years and is now studying a BA of Fine Arts Drama at QUT. Through having Cerebral Palsy, Bridie endeavours to use the arts to inspire and provide the perspectives of young people and people with disabilities. Bridie is also a Cerebral Palsy League Youth Ambassador and the Queensland Government's Youth Strategy Ambassador for Arts and Culture.
CHARLIE
Christian Byers was nominated for the AFI Young Actor Award for his performance as Ashmol in Opal Dream. His other credits include Hey Hey It's Esther Blueberger, Tim in the Tree, Elmos in Panic at Rock Island, and James Cunneeen in Blood Brothers. More recently he played Woody in Puberty Blues: Season 2, and Tereus in Montague Basement's Procne and Tereus. He is also starring in the upcoming ABC teen drama Ready For This.
JAZE
Madeliene Madden is a rising star with numerous credits to her name which include Moth, Frontier, Jack Irish: Dead Point, The Moodys, Redfern Now and more recently, the upcoming ABC teen drama Ready For This.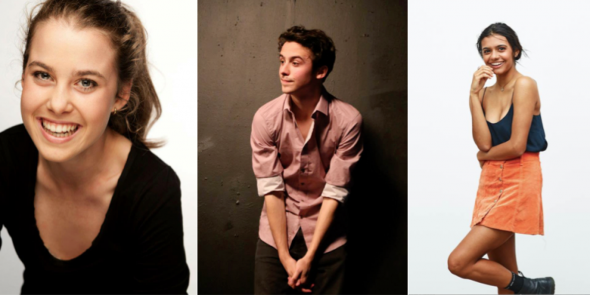 The duo bringing you the film Gimpsey:
SOFYA GOLLAN Writer / Director
Sofya is an award winning creator of drama and documentary, with films screened in major international festivals worldwide. An acting graduate of NIDA, she moved from a successful acting career (although you'll still see her sing signing on Play School) to filmmaking, holding a Masters in Directing from AFTRS. Sofya has also worked as a commissioned playwright on several occasions.
Preservation, her last film was nominated for 3 AFI Awards, including Best Director and Best Screenplay. Other nominations include Best Director and Writer for the Australian Directors and Writers Guild. She is also an ATOM award winner for Best Short Documentary, Dressing Dad.
She identifies as a person with a disability, being deaf with a cochlear implant.
MORGAN SMALLBONE Producer
Morgan is a WAAPA graduate and since then his career has wound a path through various disciplines within the industry. He would like to say he found his natural home in the above-the-line roles as actor and director, but since falling almost by accident into extras casting department on X-Men Origins: Wolverine in 2008, the casting and co-ordination of extras has become his happy place.
Gimpsey is his debut as Producer, a natural progression that has been inspired by countless hours working up close and personal with the best producers, writers, directors, cast, crew and extras (!) that Australia has to offer.
He is quietly determined to present diversity of both story and character in his work.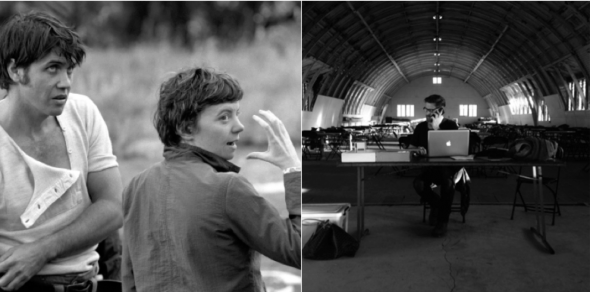 How The Funds Will Be Used
Our goal is to raise $10,000.
We are asking for your support to help us get over the line in making a high quality short film. We have an amazing cast and crew with decades of professional experience, who are all volunteering their time for the film because:
a) they really like the script
b) they are awesome people who believe in the ideas behind the project.
The funds from this campaign will go directly to:
Safety Officer, Stunt Crew, Driver and Car
Location Fees
Props and Costumes
Catering for our volunteering cast and crew
Travel expenses
Post Production essentials
Please share this project with another friend whether or not you are able to pledge: we sincerely appreciate all the help we can get.
You can also find us here on
Facebook
,
Tumblr,
and
where we take you behind the scenes of pre-production, production and post all the way through to festival release.
The Challenges
The biggest challenge was always going to be casting the lead character: Gimpsey. I knew I wanted to find someone with a mobility disability to play the role because she needed to bring that authentic experience to the role. But this was going to be complicated because not only did she need to have a disability, but still had to be able to work a sewing machine to do her favourite hobby - make beautiful clothes. She also needed to be in the age range of 18 - 25, have a charismatic onscreen presence with an aptitude for acting. And we found her!
As soon as Bridie McKim arrived on the scene, we knew we had our film.
Our other major challenges are that we have driving stunts that will require skilled and experienced stunt and safety personnel to perform burn-outs in a carpark that Gimpsey is part of. These people are an essential cost component of our shoot.
The core team is made up of dynamic and professional practitioners, and we have no doubt we will meet the challenge of completing our crew with talented and like minded artists who believe in Gimpsey's story.