***********************THIS CAMPAIGN IS NOW FINISHED***********************
**BUT WE ARE STILL CROWDFUNDING FOR COMPLETION**
CHECK OUT THE NEW CAMPAIGN:
https://pozible.com/project/protection-the-movie

_____________________________________________________________________________

WOW you guys did it! 10K and counting! Thank you so much, it's truly amazing.
But, we still have till July 22nd to keep building an audience for the kid's and their film, so if you've been thinking of pledging there is absolutely still time to support them and their project.
With your help we can involve more EVEN MORE kids in this film making project, giving additional children an amazing opportunity to build their skills and confidence. Support them to create a powerful film that will be a resource for other children and other communities, letting kids everywhere know that they have the right to be safe and respected and to go after their dreams and aspirations.
_________________________________________________________________________________________________
Children who grow up in public housing, or who experience other hardships, need opportunities to shine... for people to tell them they have talents and skills, and they are believed in.
That is what Protection is about.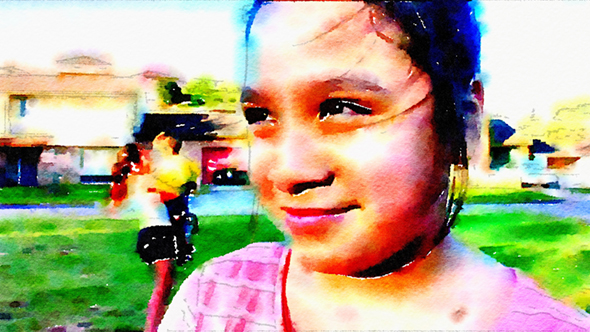 A group of children, who mostly live in public housing in the Illawarra NSW, are making a film - a film about childhood.
The children will work with Beyond Empathy (BE) to tell stories inspired by their lives and make the film using live action cameras. The children perform the key roles. Then we are turning the live action footage into animation using simple smart device apps. The kids will help to animate their film - and we can even get you, our audience, involved in the process!
How will we know if we succeed?
Success for BE is measured by how the kids feel about themselves. Do they like themselves? Do they like what they do? Do they like the way they do it?
If the children can experience success by being involved in this film project and take that experience into their future, it will help them be more resilient, resourceful and confident people. They can use those strengths to make a place for themselves in the world and be happy.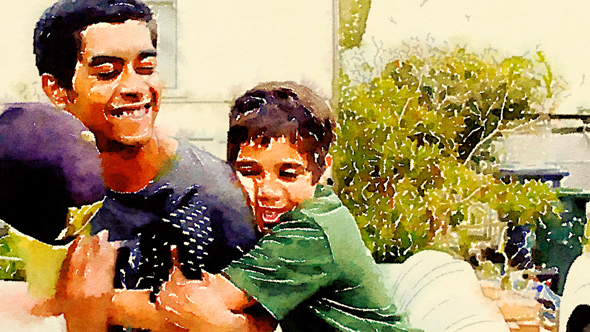 Why do we believe that this project will work?
A bunch of teenagers have shown what is possible!
A group of disadvantaged teenagers worked with BE in making a feature length drama film - Rites of Passage which recently screened on ABC 1. The film won a special jury prize at the Warsaw Film Festival and a number of other awards at International Film Festivals.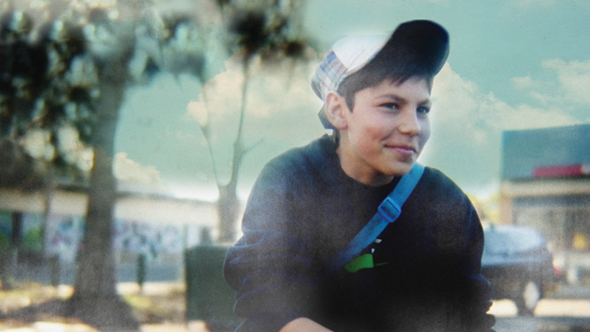 Most importantly, the project gave those young people their own rite of passage! For three years they operated cameras and sound gear, burnt their fingers on the lights and acted out stories inspired by their lives. At the end they showed the film they had made to their community and were recognised and applauded for their efforts. They felt they were seen differently. They felt people saw past the stereotypes about people from public housing.
But don't just take our word for it! An independent evaluation conducted by Netbalance found that for every $1 spent on the project, Rites of Passage returned $3.10 in terms of social value - in the health and well-being benefits for those young people and their families.
When will it be finished?
BE has found that these projects are most effective when they run over a period of three to four years. We will have screenings and events along the way and the kids will build their confidence through the leadership opportunities these presentations will offer. And because we take some time, kids who might struggle with their behaviour or confidence can watch first, have a go, and then build on their success by having a second go and a third, which allows potential changes in behaviour or confidence to be more lasting.
We are actually in our second year of the project. So while the finished film won't be ready till mid 2017, we will keep you informed about how the project is developing and let you into the world of the film through live and online screenings over the coming two years.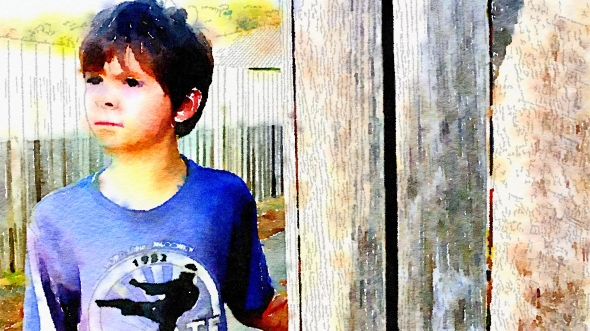 How will Protection help the audience who will see it?
The stories in the Protection film will be useful in teaching children respectful relationships and protective behaviours. Schools will find the Protection stories invaluable because they have been produced by children, speaking in their voice, to their peers about feelings, trust, challenges, obstacles, conflicts and identity.
Adults who watch Protection will be reminded of the magic and the struggles of their own childhood and will consider their own role in the lives of children around them.
As Kofi Annan said: "There is no trust more sacred than the one the world holds with children. There is no duty more important than ensuring that their rights are respected, that their welfare is protected, that their lives are free from fear and want and that they can grow up in peace. "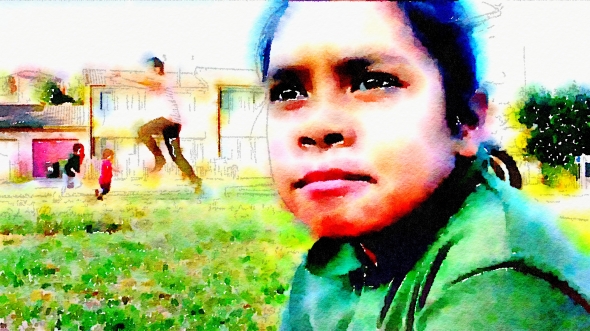 What are the stories about?
We don't work from a predetermined script. We have to meet the kids first and stories come as we get to know them. But as we are in the second year of the project these are just some of the stories we have started filming:
A boy causes a car accident by throwing something off a freeway overpass. Will he own up to it?
A girl finds an injured pelican and wants to help nurse the bird back to health.
A group of kids get worried about whether their friend might get evicted from his house, so they band together to keep the housing department workers away, while they try and figure out what to do.
An Aboriginal girl gets a scholarship to go to an after school dance class where she feels like a fish out of water. One girl is a bully and tries to make her give up. But she persists and wins everyone over with her determination to dance.
A girl and boy are best friends but their families are fighting. Can they stay best friends even if people they love are getting hurt?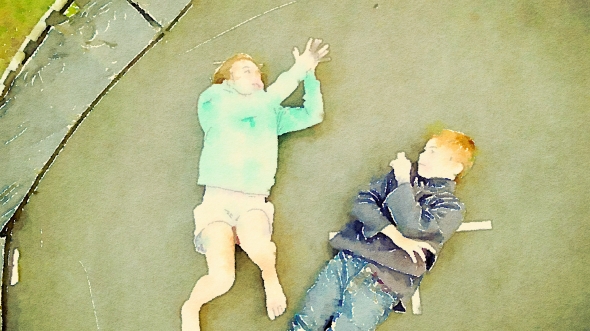 How Do I Pledge?
Take a look at the list of pledges and rewards on the right hand side of this page and make your selection. Click on the tab that shows the amount of your pledge. It will take you to the Pledge page. You will be asked to select your Pledge amount and Reward. From there, you will go through the Pozible check-out and payment process.
How do I make my Pledge tax deductible?
If you would rather receive a tax deduction than a reward, you need to select the Pledge option at the top of the column which reads $2+ Donation. You can make a pledge for any amount you choose and you will receive a receipt for tax deduction purposes rather than any of the rewards. Unfortunately, only Australians can receive a tax deduction.
What happens if we don't reach our goal?
All Pozible projects must have a clear funding goal and a time limit within which the funds are to be raised. The pledges will only be redeemed if the we reach Protection's target of $10 000. If we don't reach the target amount within the time limit, no money changes hands.
Can I Pledge From Outside Australia?
Yes. Just click on the Support Project button and you will see that you can pay with a credit card or PayPal from anywhere. However tax-deductible donations are only available for Australian donors. You must finish the Pozible check-out process for your pledge to be recorded. If you have any problems or queries just contact us: admin@be.org.au
How Else Can I Support the Project?
1. Tell people who might be interested:
As a crowdfunding campaign depends on personal recommendations, we would be grateful if you could help spread the word. We only have till 22nd July to reach our target goal. If you have friends you think might be interested in helping the kids make their film, please:
a) Post on Facebook: Copy and paste this link for the Protection Pozible campaign on your Facebook wall.
http://pozi.be/protection
And then here is an example of a post for you:
"Check out the extraordinary film project Protection. A group of kids, who mostly live in public housing in the Illawarra NSW, are making a film - a film about childhood. It's already changing lives and opening the hearts of everyone who sees it. Join the crowdfunding campaign to raise money and build an audience for this inspiring project and these resourceful kids.
b) You can be even more effective with your sharing by joining our Facebook Campaign Event. This makes it easy to invite friends specifically and know that they will see you share.
https://www.facebook.com/events/371848973010617/
b) Email: send an email to a bunch of your friends telling them about the campaign, giving them this link:
http://pozi.be/protection
2. Let's keep in touch: go to our website:
www.be.org.au/protection
From there you can find various ways to keep in touch and they are also listed below:
a) Subscribe to the Protection YouTube Channel. Subscribe to check out some sneak-peak videos from the project and then share them with the world!
www.youtube.com/beprotection
b) Like: like the Protection Facebook page:
http://www.facebook.com/beprotectionfilm
c) Subscribe to our email list by following the link.
http://www.us9.list-manage1.com/subscribe?u=5086b4...
d) Follow: follow us on Twitter:
https://twitter.com/be_films_au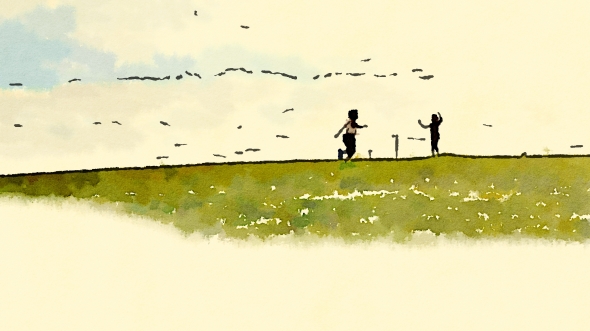 How The Funds Will Be Used
Protection already has some great support thanks to Government funding and the generosity of private philanthropists. Their support will ensure the project takes place and that a small group of children will be able to participate.
However, to build on this, we are asking you to come on board!
Your pledge will directly and practically sponsor the kids involvement in the project.
But we don't just want your money.
By registering your interest in this film, you will let the children, the funders and everyone else know that there is an audience for this film. The kids have a voice and it will be heard!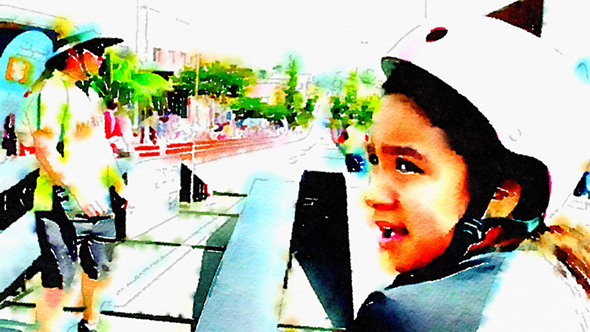 The Challenges
There are many challenges and obstacles facing the children and the team as they take on this project. To keep them focused they follow 10 Principles that have been developed over many years of the BE team running these kinds of projects.
1. The making of the film should help kids living with hardship to build new futures
2. All key actors must be amateurs and live in the community where the film is shot
3. There can be no casting process for key actors that involves rejections: i.e. if they come to the project you must find a way for them be in the film.
4. There can be no traditional script and there must be more than one story line
5. The story lines must be developed with the actors, drawing on their life experiences
6. If an actor fails to turn up, the shoot continues, creating a new direction for the film
7. Where possible, everyone (actors and production team) should have a go at the technical aspects of making the film: using cameras, sound recording, lighting, editing and animating.
8. The film should be made with a diversity of styles, like a collage.
9. The participants should get the credit and the accolades and the opportunities that come from any publicity.
10. The film should bring people in the community together and the first screening must be held in the community where the film was made.