OUR PLACE is about family, culture and the place that we live in. OUR PLACE is about us.
If your only experience of life in remote Indigenous communities in Australia is through mainstream media, you may think that they are terrible places filled with misery and despair. Yes, many communities have problems, and they also have happiness and joy. But most of all they have drama! OUR PLACE is a TV series about the everyday drama of life in the remote Indigenous community of Alangkwa Valley. OUR PLACE will make you cry. It will make you laugh. But most of all it will make you see remote Indigenous Australia in a totally new light.
Like any television station, ICTV has wanted its own flagship drama series for some time. And as a service that caters specifically for Indigenous Australians in remote communities, we knew we wanted to produce a drama series like no other, a series that would have a strong appeal to our Indigenous audience in remote communities, but also to a larger mainstream audience. We wanted a series that had strong community values and that came from community.
With an initial grant from the federal government, we were able to start the project in late 2014 via a series of storytelling, improvisation and writing workshops held in Amoonguna, NT, for up to 15 Indigenous participants. Through these workshops, with the help of feature film director Elissa Down (Black Balloon), we developed the main characters, background of the community and the plot lines for the series.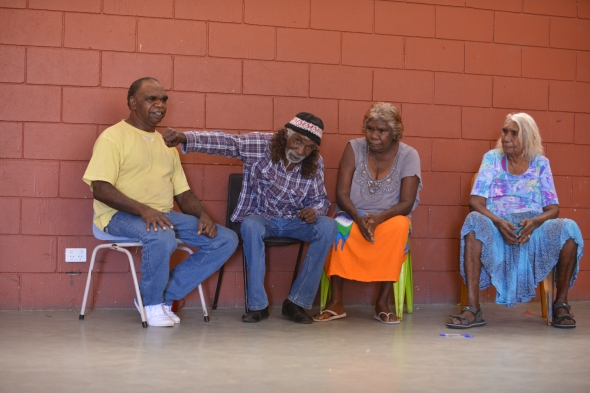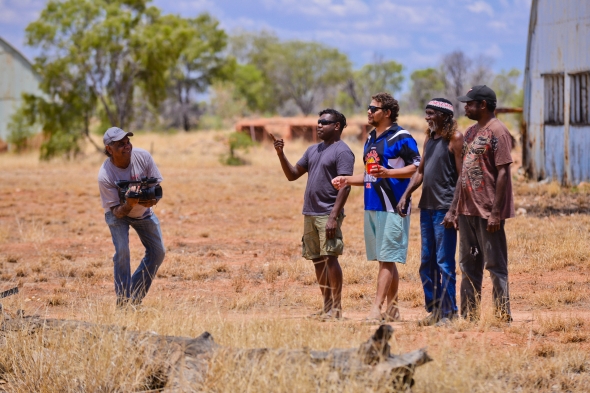 Over the next few months, Warren H Williams and Micha Bartlett worked with Elissa, as script editor, to further develop the scripts for four episodes for the series called OUR PLACE. Listen to Micha and Warren explain
Our Place.
Taking into account school holidays and the extreme weather of Central Australia, we opted to move into production in April 2015. Over four weeks, using a cast of local non-actors, the four episodes were shot. These were long days, shot almost entirely on community and an early winter made for some trying times.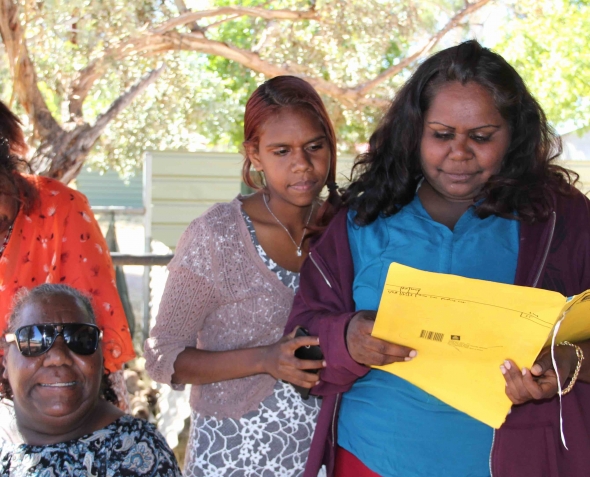 Both Micha Barlett and Warren H Williams directed two episodes each.
Due to the evolving and responsive model we used to develop and produce this project, we have fallen short of funds to complete all four episodes. In 2015, all four episodes were edited to assembly stage, and we chose to use our remaining funds to complete
Episode 1.
We have now raised enough funds to complete Episode 2, but require more support to complete all four episodes.
The purpose of this crowd funding campaign is to raise funds to complete Episode 3, FIRST LOVE.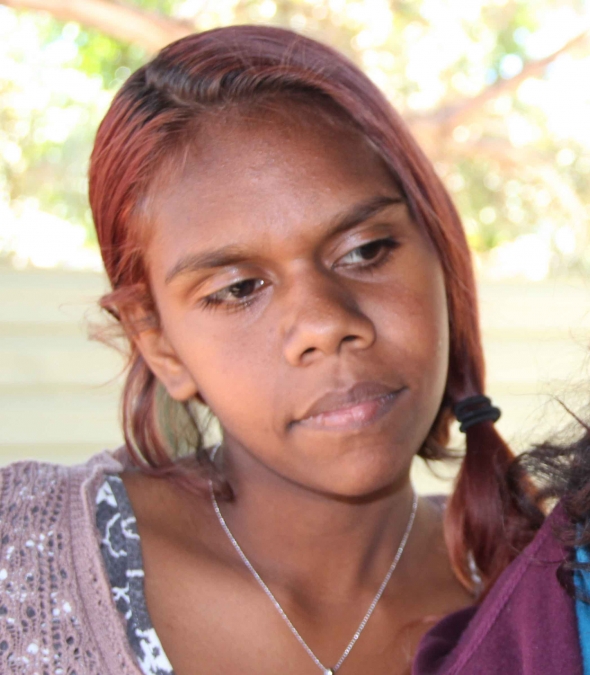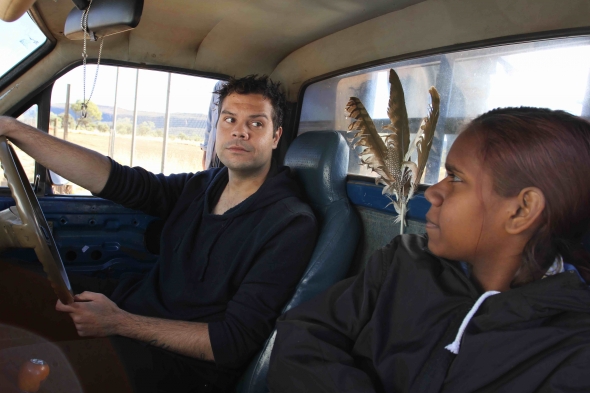 Some Of My Previous Work
While
ICTV
is best known as a television service that goes out to remote communities, we have moved into production over the past 2 years. Some of our productions to date have been:
Stories on Country
In 2014-15, we produced six oral histories in partnership with Warakurna Artists. These are available to stream on
ICTV PLAY
Short & Sweet
In 2015 we commissioned four videos for the Remote School Attendance strategy under the Short & Sweet initiative. These are available to stream on
ICTV PLAY
.
Gambling Stories
We are also currently in the process of finishing three short drama around the theme of gambling. Watch out for them on
ICTV PLAY
They are called Lucky Billy, Happy Birthday and Close Call.
The Fitness Show
In 2014, ICTV produced a pilot fitness show with New York Marathon runner Charmaine Patrick. One of these episodes was produced in Amoonguna. The pilot also featured OUR PLACE director Warren H Williams in a healthy eating segment. All episodes of
The Fitness Show
are available to stream online.
Live Sport
We have also produced hours of community football, all available on
ICTV PLAY
.
How The Funds Will Be Used
The funds will be used to complete the editing of episode 3 of OUR PLACE, First Love.
In FIRST LOVE, the worst kept secret in Alangkwa Valley, the wrong skin romance between Whitney and Ronnie, is thrust into the community torchlight.What starts out as a hunt for bush foods, ends with Lionel jumping in with the boys on Night Patrol which leads to the outing of the wrong-skin love secret. Amongst all of the heartbreaking chaos, Arthur arrives in town .
All 4 episodes have been completed to rough cut stage, but episodes 3 and 4 requires 2 more weeks of editing (each), a sound track laid and mixed, music composed, and then a colour grade and final editing. The cost per episode is $10,000, broken down as follows:
Edit (2 weeks) @ $2,500 per week ($5,000)
Sound mix - $2,000 per episode
Music - $1,500
Final colour grade and online - $1,500
We are optimistically waiting to hear back from a grant application for the editing of Episode 4. So the purpose of this crowd funding campaign is to raise the balance of $10,000 which will be used to finish the edit on EPISODE 3.
*Ideally we would like to raise $25,000 through this campaign. This would cover the edit for Episode 4 if the grant funding does not come through and provide $5,000 for marketing the series.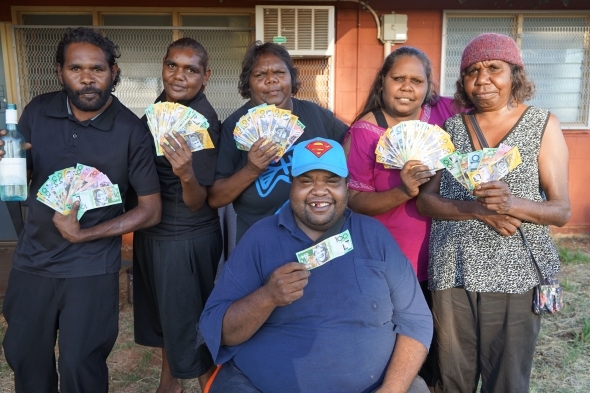 *All of the money in this photo was created by the art department with a colour printer, unfortunately.
The Challenges
The OUR PLACE journey has been marked by many challenges. Shooting in community, using an entire cast of non-actors under the watchful eye of first time directors, and filming in a remote desert location are huge obstacles for any production. The strong family ties, and cultural obligations that give community members such a strong sense of place and connection to their lands will often place production schedules firmly in the back seat. Although, this can be trying for a producer, it is also what makes being in community a magic experience. Anything can, and sometimes will happen. OUR PLACE has achieved a great deal in reaching this point.
Maintaining a sense of authenticity and cultural integrity, yet achieving full coverage of the scripts, has been our greatest challenge. It is for this reason that many stories and productions do not make it out of post production and onto screens around the world. We can not let this happen with OUR PLACE. We believe it is too important to get real community stories out to the world, made for and by community. We want to tell our own stories, and we believe the it is time for our stories to make it out to the world.
To achieve this we need to clearly demonstrate to government and the world, that supporting projects such as OUR PLACE results in a number of positive outcomes. Not only do communities get their own voice, and feel proud when sharing their stories with the world, but productions such as OUR PLACE are a far more effective tool for communicating positive lifestyle messages than ineffective mass media campaigns made outside of community. Although we have achieved a great deal in the OUR PLACE journey, we still feel that there is a long way to go. We hope you can share the ride with us. Please support OUR PLACE, and help give communities their own voice, by getting their stories out to the world.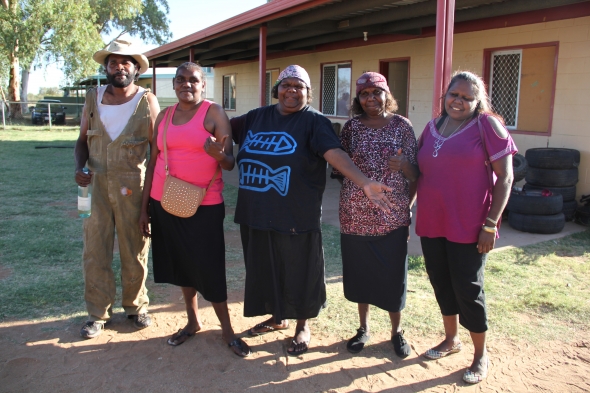 *Thank you from the Amoonguna community and ICTV.