The Rite of Passage Project is an annual Theatre Action for Trauma Integration - Presented each year collaboratively with
Creative Inclusive
and
Lives Lived Well
.
This year's Rite of Passage Project is called 'STRONG WALK' and will take place through a series of visual arts, theatre and therapeutic based workshops from October to December in 2015, leading to a final, stand-alone performance. The project has been delivered successfully for some years now - last year's Rite of Passage Project was called 'The Healing Story'.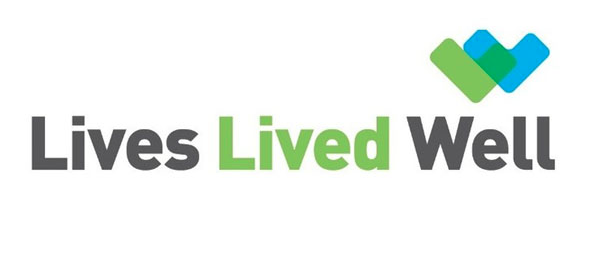 " I felt a real sense of selflessness - I felt more nervous than I have ever felt before, when I was in my room getting ready. I suddenly thought - this isn't about me, I can do this for others and help them get through our ritual. There is a higher reason for this. Then I remember just focusing on my self walking and following the person in front of me. The next thing I knew I was doing it, feeling it, right up there on stage holding the ritual with my peers. This is a way of coping with nervousness I want to take into my life" - Past Participant- Resident of Mirikai, Male 24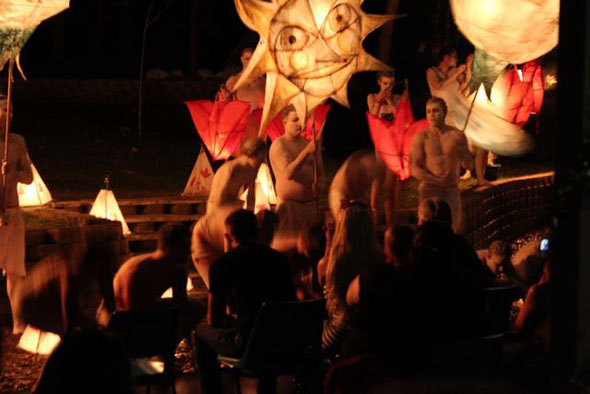 The essence of the Rite of Passage Project lies in experiences of the client group that Creative Inclusive works with throughout the process of the Rite of Passage Project. The project is delivered with residents of a Lives Lived Well rehabilitation centre called Mirikai ('a place of peace'). Mirikai is a Gold Coast based drug and alcohol rehabilitation centre that works on a therapeutic community model.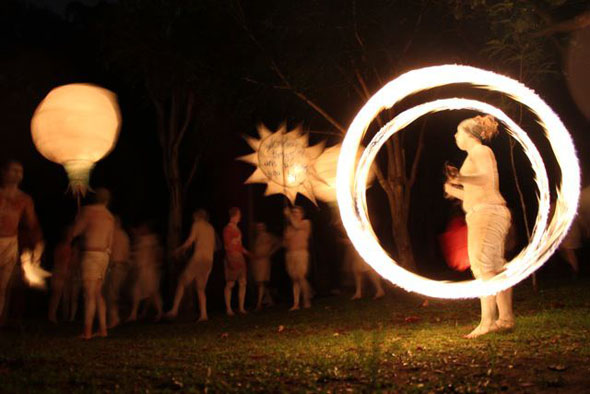 The Rite of Passage Project is based on a modality of theatre known as 'Ritual Theatre'. Ritual theatre is a form of theatre that focuses on the marking of real life transitions. It is a healing system based on ceremonies and traditions that have been practiced since ancient times by early societies and in tribal communities. It aims to effect deep transformation in its participants, support growth and development, and resolve personal issues. It offers a form of theatre which residents in drug and alcohol recovery can use to ritualize and play out their rite of passage, cementing their story of recovery from addiction.Through this practice clients have a framework of reference through which they give meaning to their experiences.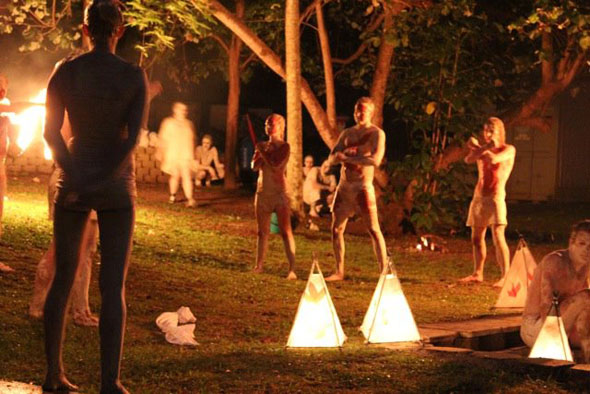 This year's Rite of Passage Project : STRONG WALK will work as a Theatre Action for Trauma Integration. It will be delivered using creative practice that draws on a range of theoretical perspectives with a focus on the neurobiology of trauma and child and adolescent development. Trauma is fundamentally a disintegrative process and through theatre we can model a process of integration by making meaning of residents stories and experiences and presenting them in a ritualised celebration with their peers, family, friends and therapeutic supports.
PLEASE NOTE : The Final Performance is Invite-Only and not open to the General Public
How The Funds Will Be Used
STRONG WALK BUDGET
Administration Costs
Director/Project Manager Fees
Assistant Director/Admin
Collaborating Artists
Materials
Evaluation
We are seeking an Arts Queensland Grant to support our project this year for the first time. However due to the nature of
Arts Funding, and our current political climate
we need to cover all our bases and take our project to the people. This project has touched many people's lives over the years of it's operations - both participants and audience members.
The Challenges
Due to the nature of Pozible campaigns, there are no risks to you - if we don't reach our target no pledges are taken. We understand that planning and research is, and has been a huge part of the process leading up to each annual Rite of Passage Project at the Lives Lived Well facility on the Gold Coast.

Each year the as part of the project team a clinical psychologist is hired to supervise and evaluate the process and provide feedback. Evaluation is also obtained internally and externally from participants, peers and family members and the community.

This process of evaluation allows for the team at Creative Inclusive to foresee obstacles for the project and allow for a successful program each year.