FIRE MANE's time is NOW.
I've been waiting since I was 19 years old to release my music to the world. For those of you that know me personally, you know this is what's meant to be happening. This is the future of my magic and offering.
The sense of the power of my firemama medicine, when on stage with thousands of people, when I'm absolutely in my element, performing, addressing, presenting LOVE, is tangible. It's something that has not let me truly rest, creatively, my whole life.
Because it's DESTINY.
It's a vibration that wraps people up and carries them thereon in mama, that believes in them, that sees their power.
Can you help me reach the world with my message of LOVE & POWER?
I'm ready to ignite people!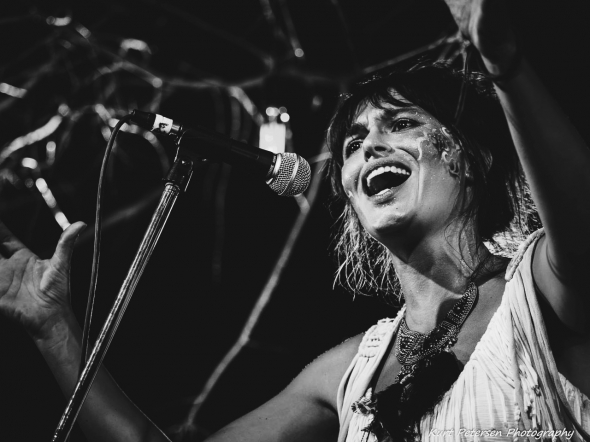 My vision is to record an absolute thumper of an album. Massive spirit songs with incredible musicians - the best I can find.
World music vibrations, plenty of percussion, piano, strings. Ready to crack you open and weep with beauty. Ready to set you on fire and make you want to shake your body and wave your arms in the sky. I have incredible resources here in Byron Bay, musicians, producers, sound engineers, videographers. I just need your help to exchange with these people. I'm going to record an album, shoot an award-winning clip that speaks to the heart of people and then take the music to the festivals and start singing it to as many people as I can. With my children.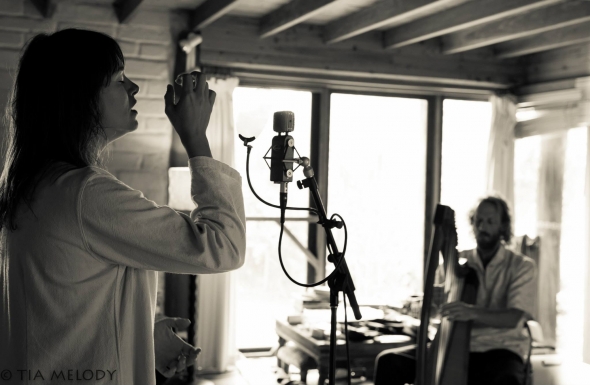 My friend Suebee questioned me, Why don't you do some crowdfunding to help you on your way? she said.
I was originally confronted with this idea, thinking that I can make money myself and so shouldn't ask others for it.
I decided I will facilitate two more of my 3-day workshops in order to raise funds for a flim clip and it's release and noticed my habit of taking things on all on my own.
'But what about all your family and friends and people that believe in you that can't attend your workshops and would love to support you?' she said.
Here she had a point. I softened. I opened to the tribe. I opened to asking, to receiving, to allowing flow in for support.
It's more about the energy of it than the actual dollars, if you know what I mean. So I've decided to do as much as I can to raise $, but I'm also opening to the support of all of you. Trust that I will use these $ to create epic art with the intention of freeing and empowering humans to their greatness.
Thank you infinitely, to all the souls that have journeyed with me over the years, all the deep connections I've made with you people through my heart, through my work, through my vision of your power. This is an incredibly exciting time of my life as I feel my purpose finally coming into physical fruition now. I feel so close and connected to the visions I had in my teenage years of what I came here to do. But first I had to meet you.
It's happening now.
With your help.
My vision is a free planet. Where all beings are free, in LOVE and in creation. Where all external energies of control and greed have left the planet. We will drive those forces away when we come naturally into our loving power and rememberence of who we are. This is my mission.
And every scrap of your support, in any form it comes, is massively appreciated. Massively felt.
Truly.
Thank you for being the wind that allows my flames to soar.
With deep love from my heart to yours,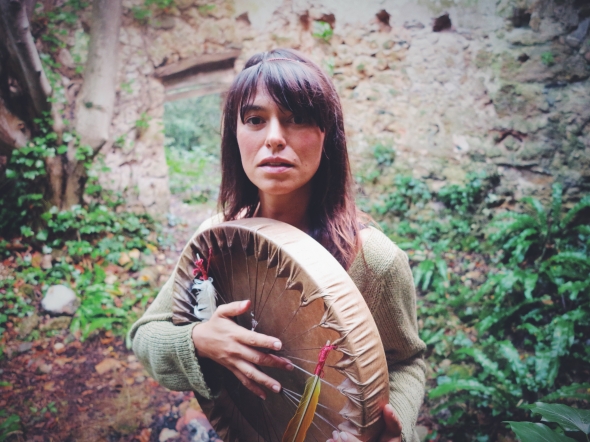 How The Funds Will Be Used
The $9,000AUD raised will go towards:
Recording &
Mixing &
Mastering & $7500
Printing & Artwork
Session musicians
I am going to facilitate 2 more of my 3-day workshops to raise $ for my first film clip, created by master Arterium Angledal at
www.arterium.net.
For details on these two workshops (held in Byron Bay in July and Melbourne in August) please check these Facebook pages or email me for details at christinacharley@gmail.com
https://www.facebook.com/events/489604954531772/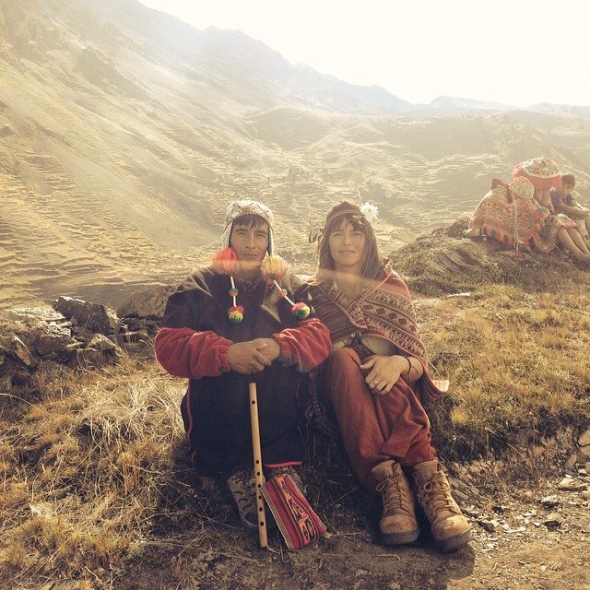 My spiritual guardian, Luis Quispe of the Q'ero nation, in the Sacred Valley of Peru.
What I thought was my last A LOVE STORY IN SOUND workshop in Melbourne - now I am doing two more to raise the $ for my film clip.