UPDATE: We've hit our goal! Click the 'Update' tab for a rundown of the whole festival program!


Homecooked is Melbourne's yearly comics festival with a focus on local artists. It celebrates the great work being done by Australian comics creators. Our goal is to encourage them to do great new works, and to encourage the Melbourne community to try comics storytelling for themselves.

Originally an initiative of the City of Darebin, Homecooked started as a Sunday afternoon festival in Batman Park (yes, this was intentional). In 2015, as in 2014, Homecooked is being organised by Melbourne's open comics studio, Squishface -- and specifically, fest director Sarah Howell and fest co-ordinator Clea Chiller -- with support from City of Darebin, Arts Victoria and a host of awesome partners.

Sunday 26th April will see the return of the Homecooked comics market at Northcote Town Hall. There will be more artists and publisher stalls than ever in 2015, including a crew of newbie comic artists who received a Homecooked microgrant to help them print their first comic book!

There will also be free panels and drawing workshops presented by Victorian comic artists, for those who want to get into the nitty gritty of comic creation. The usual high energy stage antics and all ages drawing activities will be there, for everyone to enjoy.
So why do we need your help?
Our funding supports venue hire and our Victorian artists. This year, however, we're expanding the festival and inviting some incredible international and interstate guests to inspire you! It's these wonderful artists we need support for: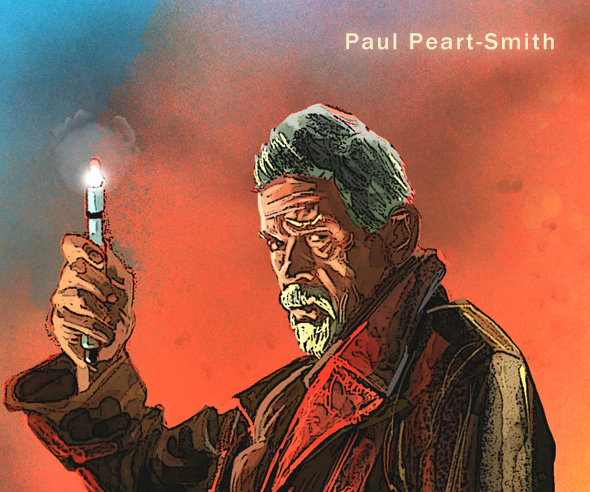 Paul Peart-Smith
Paul has worked extensively for Judge Dredd magazine and 2000AD. Other clients have included Marvel, Jim Henson's workshop, the Wallace and Gromit comic, Heavy Metal magazine and Horrible Histories. The British comics wiki describes Paul as "Not only a great artist, but one of the nicest guys you'll ever meet".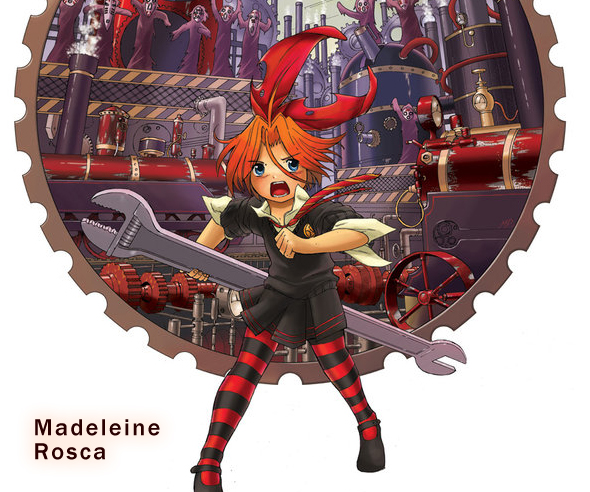 Madeleine Rosca
Madeleine is best known for her all ages manga series Hollow Fields for US-based manga publisher Seven Seas. In 2007 Hollow Fields was one of four manga to receive an award from the Japanese Ministry of Foreign Affairs' as part of their inaugural International MANGA awards. Madeleine is also the creator of Clockwork Sky for young adults and the web-comic series Rise From Ashes.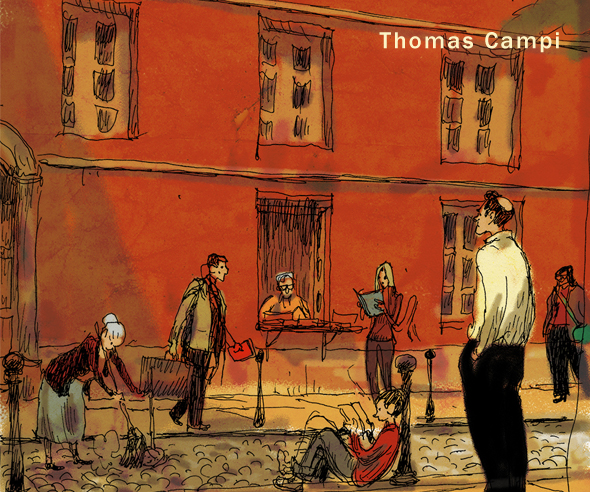 Thomas Campi
Thomas has been creating comics for 14 years, primarily for publishers in Italy and France-Belgium, including for LeLombard and Dupuis. He has been exhibited at the Comic Strip Centre of Brussels, Belgium. His latest book, created in collaboration with Vincent Zabus, is Tears for an Afghan Lord, the story of journalist Pascale Bourgaux documenting the struggles of a village in Afghanistan.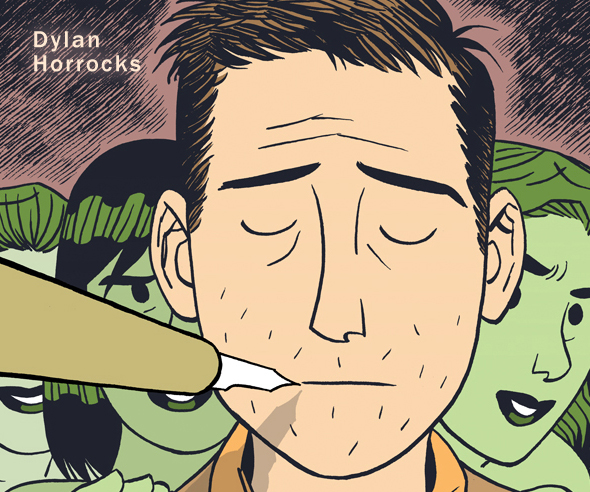 Dylan Horrocks
Dylan is an Eisner award-winning creator best known for his comic Hicksville, a love-letter to the comics form. He has written for DC Comics, is a Contributing Editor of the International Journal of Comic Art and has been nominated for the Ignatz Awards, Harvey Awards and Prix d'Alph'Art. His latest book, Sam Zabel and the Magic Pen, came out in November 2014 with Fantagraphics.
What will we do with these great guests?
6pm Friday 24th April
Our guests will join us for the launch of the festival at The Snug Gallery, 447 High St, Northcote.

Saturday 25th April is the day to catch Dylan, Madeleine, Paul and Thomas. In the morning they'll be taking part in some very special limited-attendance sessions especially for our crowdfund supporters, so if you want to get up close and personal with these brilliant creators check out the rewards listed.

At midday, join Dylan Horrocks and Dean Rankine as they ask each other "Do stories have the power to change the world? if they do what are our responsibilities?"

Then, for the afternoon, bring your pencil case and join our guests for the Drawing Jam! Our special guests will be paired with local artists to draw and talk. 4 hours; 4 collaborations. Tables, paper and pencils will be available to the audience so you too can spend the afternoon drawing, drinking soup and eating waffles. That's right: THERE WILL BE SOUP AND WAFFLES.

From 12-5pm, on Sunday 26th April, our guest artists will join our local creators at the Homecooked comics market. Drop by, say hello and buy one of their books or some of their art.

How The Funds Will Be Used
Flights: 1821.90
Accommodation: 658
Credit card fees: 95.10
Pozible fees: 140
Marketing: 85

Any extra funds raised beyond the set goal will go towards the travel and accommodation of interstate and international guest artists for Homecooked Comics Festival 2016.

The Challenges
The guests are coming, the festival is happening and the stage is set! The only foreseeable problem is if we do not meet our funding goal.

If this happens, all events will go ahead as planned, and contingency money will be used to cover expenses. This outcome would mean next year's Festival would need to be scaled back to the one-day format employed in 2012-2014.

If the 2015 Festival is fully funded, however, we will continue our expansion and aim to bring more international guests for 2016, continuing to focus on providing new opportunities for local creators.

In the event that a particular guest needs to pull out (in case of personal emergency, for example) and is unable to fulfill a particular reward, we will work with those who requested that reward to sort out an appropriate replacement.