Have you ever cherished someone who was in pain and wished you could heal them? Have you ever loved and lost? Have you ever been afraid of revealing the true you, the one you keep deep down inside? If you answered yes to any of these questions, then you will connect with the stories told through my new project.
After a difficult year, dealing with post-natal depression, and the loss of several people close to me, I am renewed and ready to begin recording that which has kept me strong over the last twelve months: ten new songs that reflect the tumult of this time and the simultaneous outpouring of love that I experienced when I finally reached out for help.
My as-yet-untitled debut album explores the dark places of human nature, where fear and grief reside, as well as the positive forces of love and compassion that rise to the own in times of need.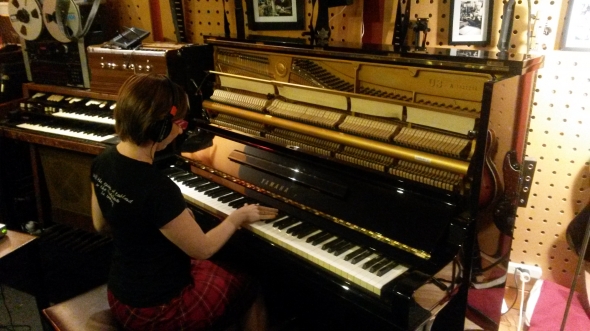 I'm very excited to be working with Josh Schuberth of
Endomusia Productions
(Dustin Tebbutt, Brett Winterford, Sara Storer, Alison Avron) again. Josh and I understood each other so well on the last EP, Oneiro, and the resulting recordings were exactly what I wanted for my four track release. This album is much more ambitious, both in scope and in sound. We are building on the previous work, and the results so far are revealing a sonic maturity and immediacy to the recordings.
Intrigued? To get an idea of what this album might be like, you can listen to (and download) my EPs at
Bandcamp
or listen to the teaser of the first single below.
***Why Pozible?
***
I am an independent artist with no label, PR company or management. I released two EPs (in 2012 and 2013) with the generous support of friends and fans on Pozible. Without their help, I would not have had the funds to create these records. Making an album is expensive, because the professionals involved deserve to be paid for their time and expertise. I know that I have fans who want to hear more from me, so I'm making more music for you. I believe in this album, but it will only get made with your help.
***Helen, we want to help! What can we do?
***
Great! Thanks for coming along for the ride! You will make this album possible!
- You can pledge for any of the rewards listed. There's plenty to choose from!
- You can share this with your social networks.
- You can make your friends listen to my songs on repeat until they feel compelled to pledge as well. Sounds like great road trip fun! ;)
Every dollar counts.
In return, you will have my undying gratitude, plus your chosen reward.
Have a browse. They range from $1 for exclusive supporter updates, videos and audio snippets to $10000 for the Extreme Fan Experience, with digital albums, physical albums, merch, recording session previews and house gigs in between.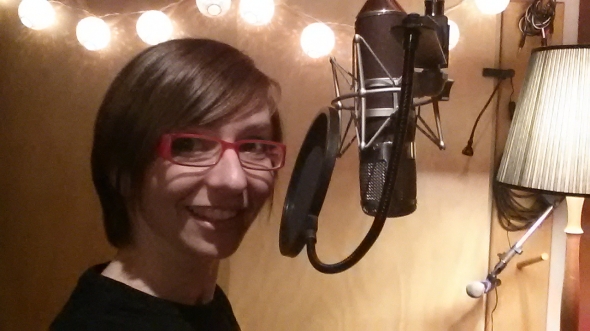 Acknowledgements
Main project photos are from the Oneiro EP photoshoot and are courtesy of M. Ellen Burns.
Studio recording photos are by me and Josh.

How The Funds Will Be Used
Approximate costs of the project

$14000 - Studio recording and mixing
$1000 - Mastering
$2000 - Photography, Artwork and Graphic Design
$1500 - Manufacture of CDs and packaging
$6000 - Promotional film clips
$1000 - Additional package items (merch etc) and postage

Total cost = Approximately $25500 (holy moly!)

So why am I only asking for $14000? Because that's the bare minimum I need to cover initial costs (artwork for the first single, and recording and mastering of the album) and tide me over until I figure out how to fund the rest.

I've also already invested thousands of dollars myself to pay for the recording of the first single, equipment to live stream the March 7 gig, and venue hire and flights for a mini tour.

If I can raise the full amount listed, it means I can focus on making the album (and breathe a huge sigh of relief). If I exceed my goal, all money will be put towards covering the remaining costs. If I exceed my stretch goal of covering all costs, all money above that figure will go towards touring costs and promotion.
The Challenges
I have successfully completed two Pozible campaigns, one for each EP I've released, and am now a Pozible Ambassador, so I'm an old hand at this crowdfunding thing.

The major issues for recording and releasing an album generally only impact on time and money, which will affect me and not you, dear supporters. I am mitigating potential issues by working with a trusted team of creative professionals, many of whom worked on the previous release. I'm giving myself plenty of time to meet my deadlines, as I know from experience how much time is needed to get the high quality results I'm after. This is reflected in the estimated delivery time of the rewards.

If I don't meet my campaign target, I will not be making an album. Sad face. Do you really want that to happen?