Igniting a passion for reading, imagining and learning in a way today's young people can relate to. Australian stories, Australian voices.
Take a look at our
Story Box Library
'coming soon' website for a taste of what's to come!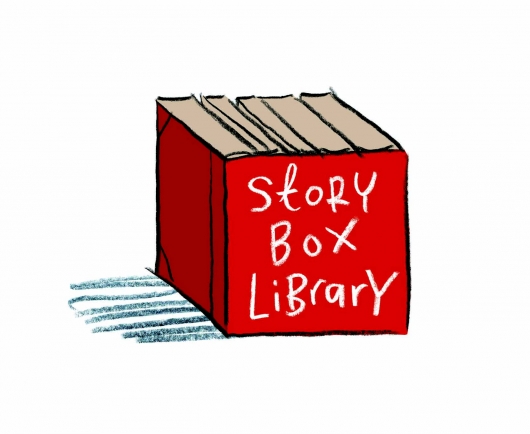 What is Story Box Library?
Story Box Library is an online 'reading room', enticing and inspiring young minds to open the doors to the wonderful world of Australian Children's Literature and experience the special pleasure of sharing a story. Story Box Library has a commitment to our unique Australian culture and the diverse voices that bring that culture to life. By using Australian actors, authors and illustrators sharing their stories, we celebrate the power of quality storytelling and foster the creativity of young imaginations.
With a chief focus on primary school-aged children around Australia, Story Box Library engages story-lovers in literature through the alternative, engaging medium of film – exploring the background of much-loved stories and illustrations with links to practical how-to guides and documentary-style narrative aimed at explaining how the magic of story is created and shared, including;
· Background information on author, illustrator and reader
· Filmed interviews or monologues with the books' creators, examining aspects of the creative process or theme
· Teachers' notes linked to the current Australian Curriculum; reviews; and current literature initiatives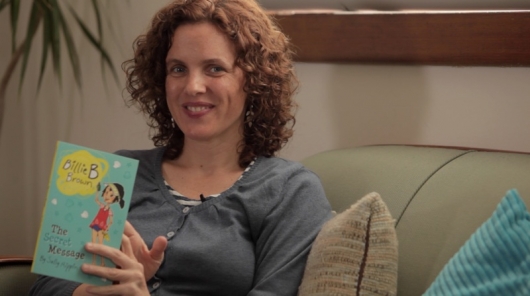 Story Box Library provides subscribers with a vibrant, interactive experience thanks to a interestingly varied range of everyday Australian storytellers - sportspeople, musicians, grandparents, teenagers, comedians, actors, stay-at-home parents, people with disabilities, with varying accents and from different cultures - each sharing past and present book titles, resulting in readings that focus on both teller and tale.
Each reading can be used in various ways; whether as a child's bedtime tale, a facilitator for discussion for the classroom teacher, or a reading aloud model for the parent.
Ultimately, the Story Box Library project is designed to expose Australian children to predominately Australian content, melding the written word with the digital frontier, and fostering a love of reading throughout primary school years and beyond.

Who has helped so far?
Story Box Library has had an incredible amount of professional input in a volunteer capacity. We owe a great deal to the following individuals and organisations:
Authors / Illustrators –
Gus Gordon, Anna Walker, Ann James, Carol Faulkner, Danny Katz, Mitch Vane, Jane Godwin, Sally Rippin, Bob Graham, Tim Winton, Stephen Michael King, Ursula Duborsarsky, Leigh Hobbs, Tohby Riddle, Andy Joyner, Tom Jellet, Charlotte Lance, Freya Blackwood, Ben Sanders, Isobel Knowles, Cat Rabbit, Margaret Wild, Ron Brooks, Meg McKinlay, Leila Rudge, Martine Murray, Sue deGenarro, Sherryl Clark, Aki Fukuoka, Stephanie Spartels, Hazel Edwards, Bernard Caleo
Readers –
Stephen Hall, Louis Bell, Danny Katz, Melissa Bergland, Emily Barrett, John Higginson, Sally Rippin, Kitia Altman, Paul Khoury, Emma Baker, Clare Bowditch
Publishers –
Penguin Group Australia, Omnibus Books, Scholastic Australia, Wilkins Farago, Walker Australia, Allen & Unwin, Thames & Hudson, Hardie Grant Egmont, Little Hare, New Frontier
Organisations & Blogs –
Books Illustrated, Readings Booksellers, My Little Bookcase (& the wonderful Jackie Small), BIG Kids Magazine, Kids Book Review, Children's Books Daily, Read for Australia (NLNW), AATE, Creative Partnerships Australia
Musicians –
Mark Monnone and Tim Harvey (with Isobel Knowles on backing vocals)
Production –
Bronwyn Weingott, Shannon Morris, Mathew Gdanitz, and Isobel Knowles (as animator)
Others -
Staff and students @ Ripponlea Primary School (particularly Grade's 1/2 C & D, Linda Rippingille & Kiran Money Millis), Jeff Arndt, Claire Halliday @ Copyqueens, Rose Jost, Linda Boyce, Jane Martino, Zoe Rodriguez @ Copyright Australia Limited, Michael Frankel, Rachel Power, Bernadette Fisers, Terence Langendoen, Cameron Brownlee, Ava Brownlee & Alfie Brownlee!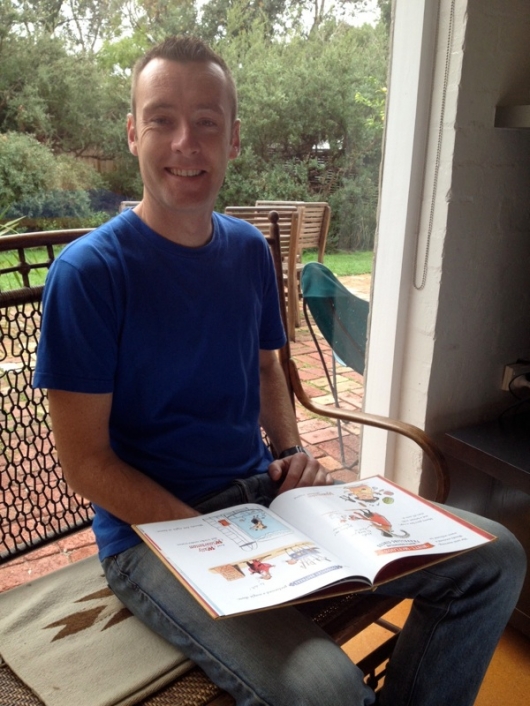 The Challenges
Possibly the biggest obstacle to success for Story Box Library is the lack of funds to give it the push ahead.

Our team has been working on the project for over a year, so we are determined that this will not be an issue. The success of our Pozible campaign is a fabulous way to help raise some of these funds.