Update for $5 and $10 rewards! We're raising the pages you get for those two amounts from just the first twenty-five pages, to the first FIFTY pages. People have already chosen those rewards so I can't edit the reward description, but just know that you are going to get double what is listed there now. >

$0 Reward!
BROADCASTER PACK
You don't even have to pledge money to get this reward. All you have to do to is post the link for this project "pozible.com/circus" on a social networking site, Twitter, a blog, Facebook, send us a link or a screen-cap of where you did so to circuscomic@gmail.com, and you'll get access to a tonne of extras that only people who spread the word during the campaign will see.
- Preliminary cover sketches.
- Full scripts.
- Planning documents.
- Black and white interior art without graytones or letters.
- Rough page layouts.
- Concept art.
- Alternate colours and logo tests.
- All the behind the scenes drama. (if there is any)
Don't forget to LIKE our Facebook page and FOLLOW us on twitter for even more extras, updates and new rewards.
@Circuscomic

http://www.facebook.com/pages/Circus-Graphic-Novel/627053270653845

'Circus' is a 100 page, black and white graphic novel written, lettered and gray toned by myself, Will McLaren and beautifully realised with the pencils and inks of Leandro Panganiban. Late last year Leandro drew the first six pages, a cover, as well as some awesome character concepts.
We are asking for your help to complete the book. All the donations pledged will go towards the art and printing of the finished product. If you like the look of the work we've done so far we appreciate anything you're willing to give and we hope you can help spread the word.
So pack your bags, run away from home, and join the 'Circus' with us.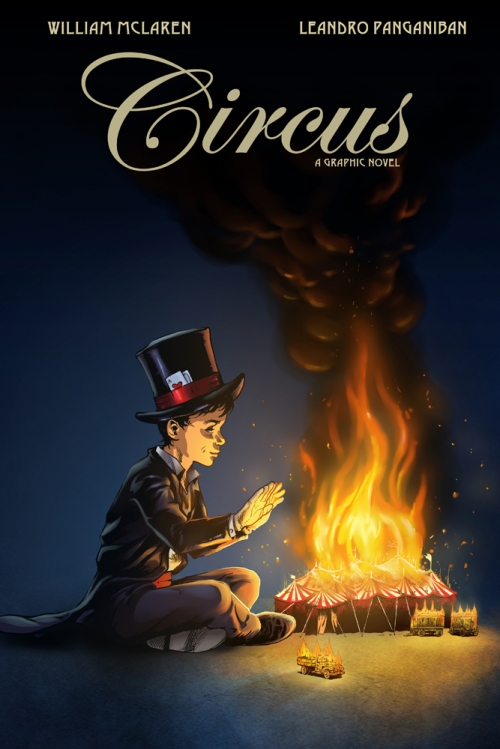 The greatest circus on earth becomes the most desperate after its main big top, filled with technological and artistic marvels, burns to the ground. With performers dead, acts cancelled and a world war looming, violence, crime and risqué entertainment are embraced as necessities for the survival of the circus.

The three main characters we follow closely are:

The Mayor
The ringmaster and founder of the circus.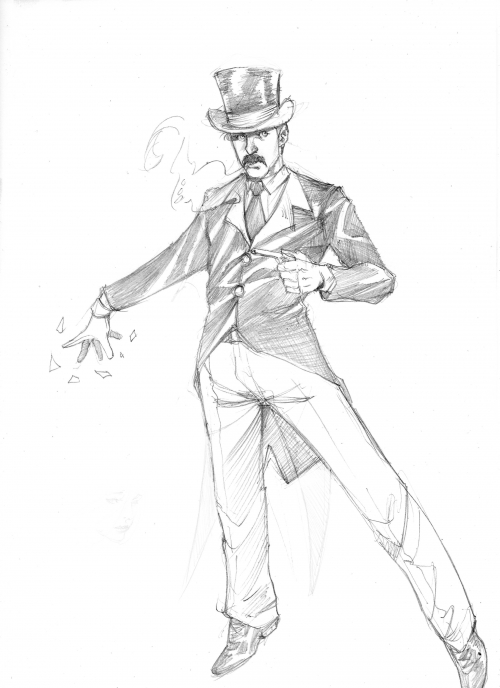 Galiant
Head magician and adult entertainer.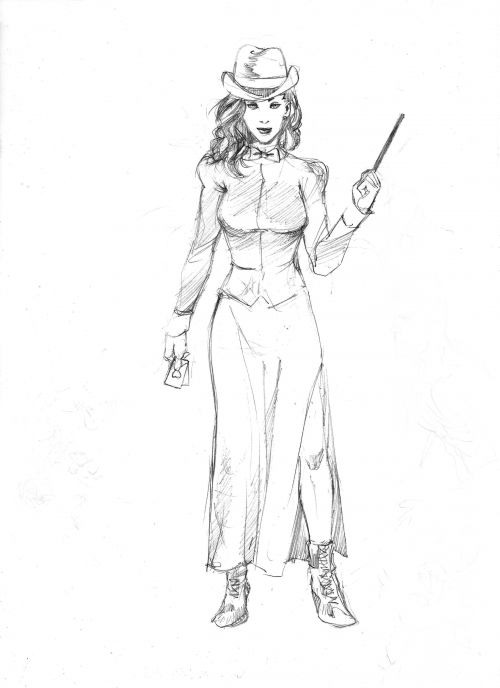 Wolfie
The half man-half wolf animal keeper. Mistake him for one of the freaks and he'll claw your face off.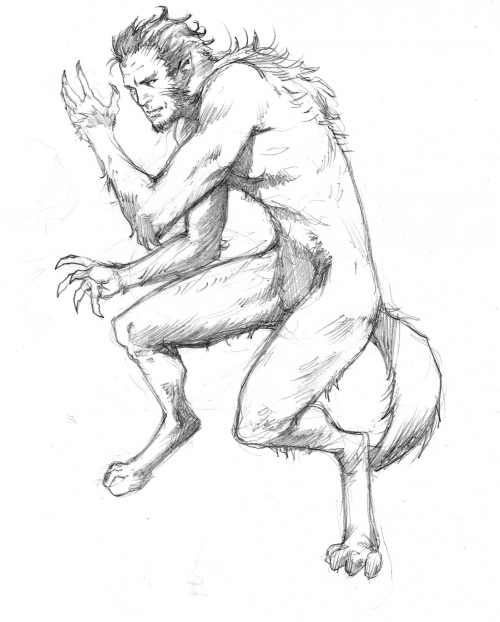 While the story is set in the 1930's, you probably realise that with characters like Wolfie you can expect some sci-fi concepts to sneak in amongst the realism.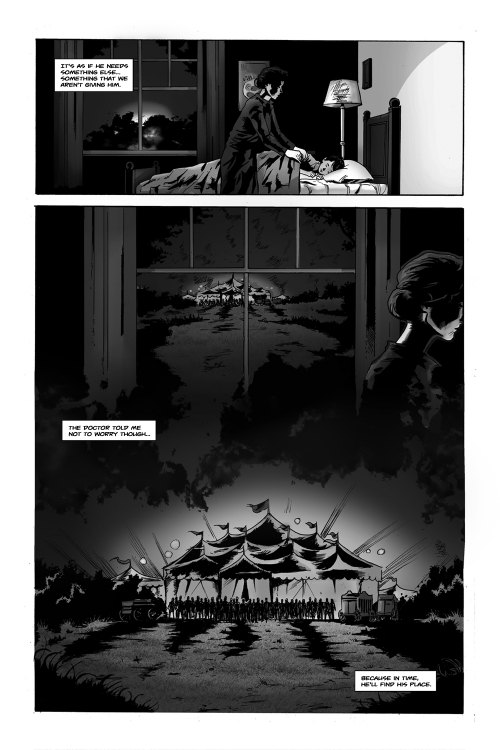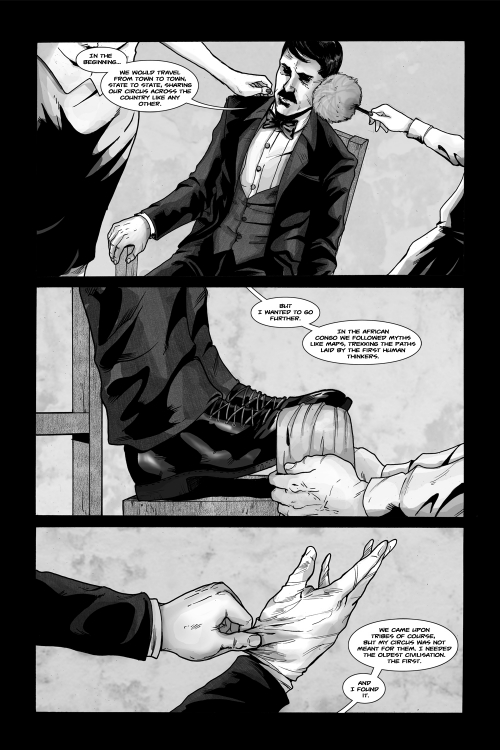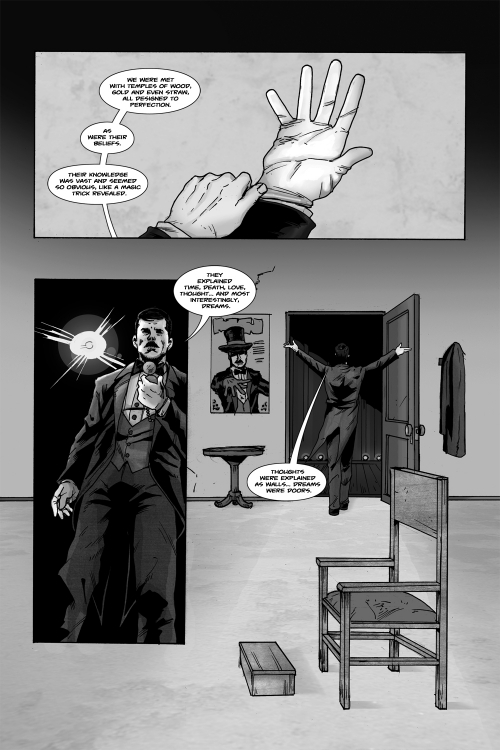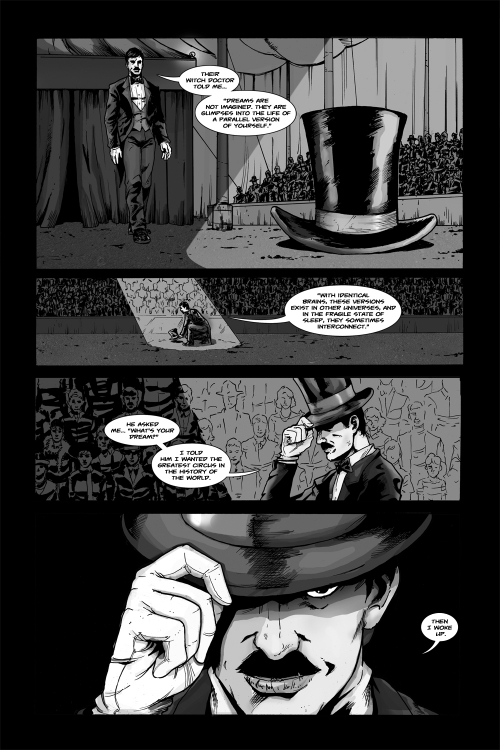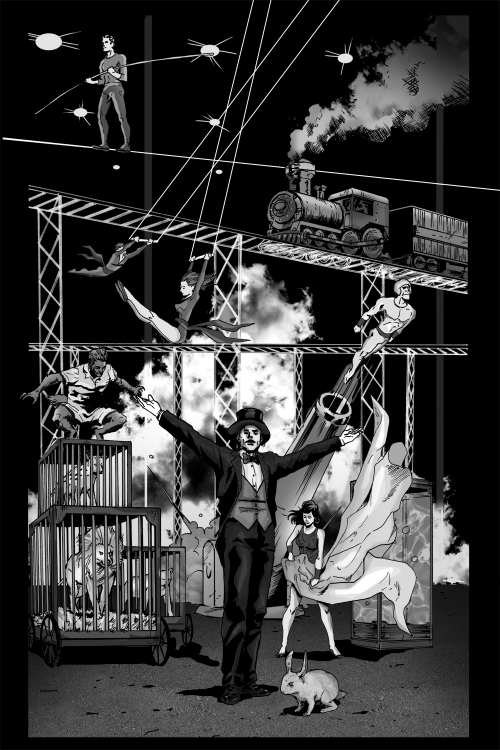 All the rewards we are offering are listed on the right of this page. Postage around Australia is inclusive within your pledge. So no need to worry about postage costs unless you are outside of Australia. Or if your reward is wholly digital.

Any rewards under the $200 pack (excluding the retailer ones) add $14 dollars to your reward for US and UK pledgers.

Email me at willmclaren28@gmail.com with your international location and we'll let you know how much extra you'll need to pledge for the reward you want.