SmartONE is the perfect introduction to a smarter, more secure home - an inbuilt security system and the central brain of all your smart home products in one. Affordable and easy to set up, it allows you to monitor movement and intrusion, as well as program your home to get ready for your arrival at the end of the day.
SmartONE ships with a central sensor - the brain of your kit - as well as components that allow you to customise various monitoring and smart home settings. Use the door sensor to tell you when a stranger has entered your house while you're out - or simply to automatically switch/turn the lights, speaker or heating system on as soon as you walk in the door. Set the motion detector to sense suspicious activity in your living room, or just to tell you when your dog is up on the kitchen counter (again).
SmartONE is a system that learns from your routines, even offering you suggestions to better tailor your smart home schedule to your daily life.
我想要做什么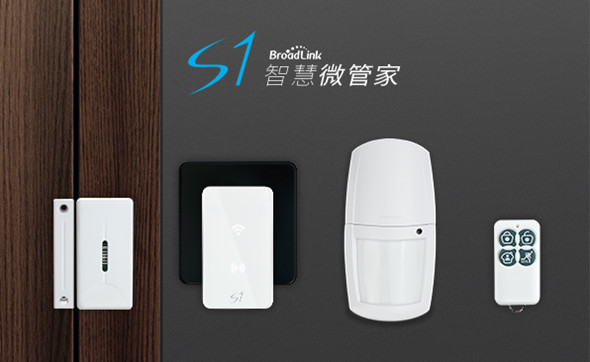 BroadLink S1 智慧微管家包括主机S1、门磁探测器、红外探测器、遥控器。S1凭借灵敏的传感器,帮助您随时随地了解家里的一举一动。一旦发生突发或告警事件,传感器即被触发,您能收到来自系统的消息推送。同时,S1最多可接入16个传感器,您可根据需求,DIY自由组合扩展应用。

产品亮点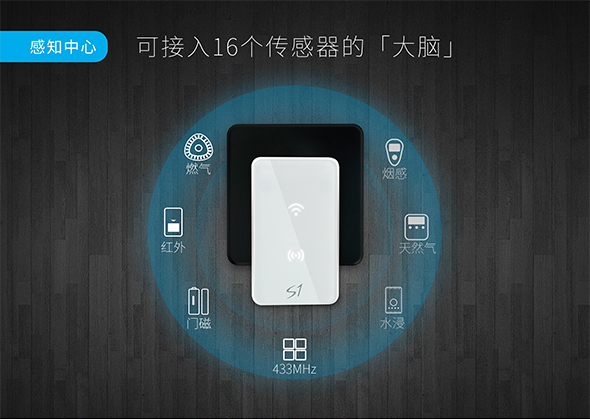 智慧微管家主机S1
智慧微管家主机S1通过
Wi-Fi接入各式各样的传感器设备,随时感知家中环境。一旦传感器被触发,S1即发出蜂鸣警报,并通过手机APP及时告知您。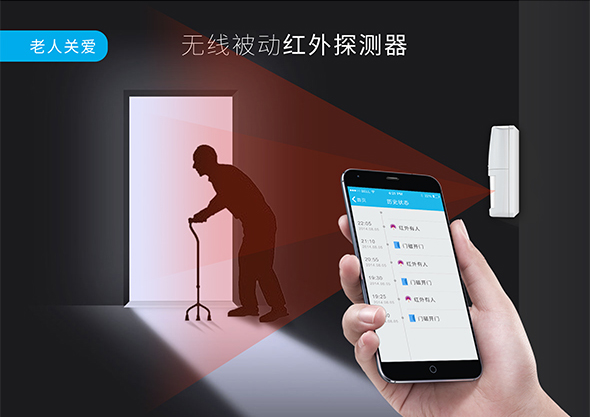 红外探测器
红外侦测,只要有人进入指定区域立即推送消息告知您。
夜晚,红外感应人体时能将设置联动的灯具自动打开,通过历史记录还可查看老人夜起次数。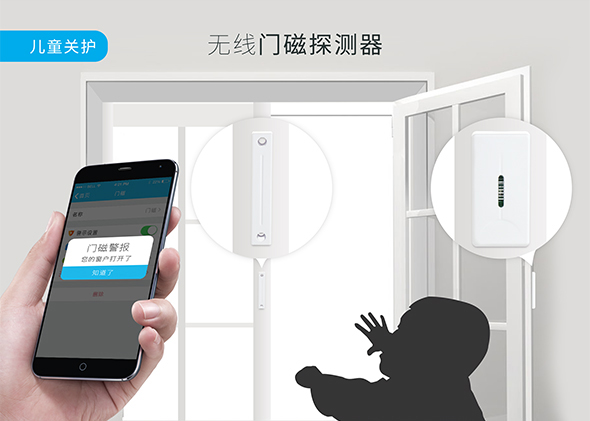 门磁探测器
自动感应门、窗的开合发出警报,并及时推送消息告知您。随时提醒您是否有小孩靠近危险地带。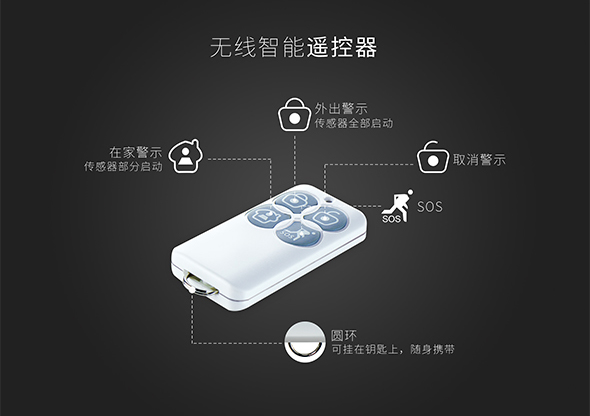 遥控器
随身携带的遥控器,帮助减少手机操作。
一键警示或取消警示,老人小孩都会用。SOS紧急求救键,突发事件及时掌握,帮您更好的看护家人。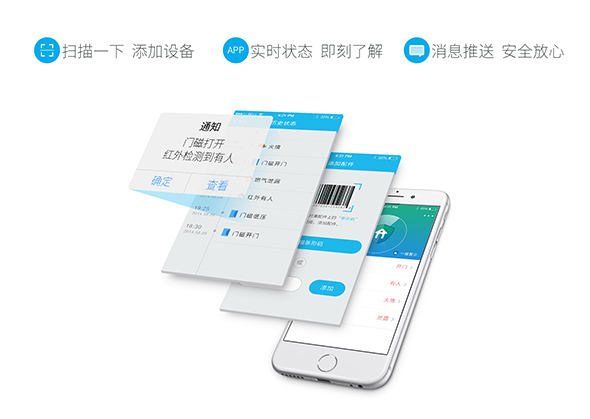 操作简单
一键配置,极速快连
告别冗长的转换及设置,只需一键
S1即配置联网。

扫描一下,添加设备
扫描条形码,完成传感器的动态添加/删除。
实时状态,即刻了解
手机APP随时查看设备状态,还可查询历史状态。
消息推送,安全放心
时刻捕捉信息并推送给您,让您掌握家中所有动态。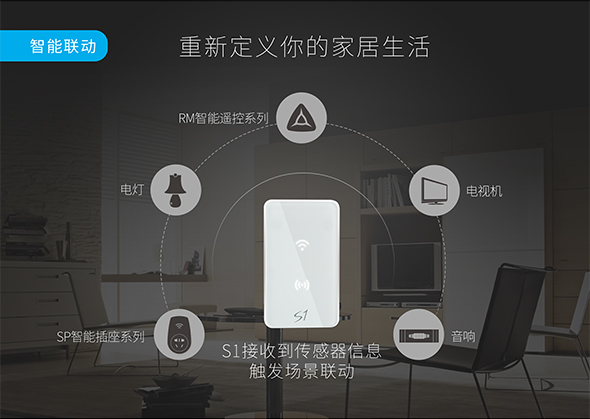 智能联动
当传感器感应到您回家,即触发回家场景:灯自动打开,音响播放音乐。更多场景,由你定义。
S1让设备之间相互关联,多种场景随意组合,智慧生活尽在其中。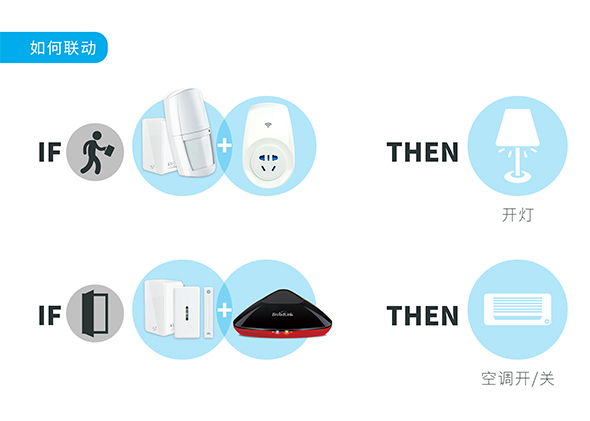 设备联动
如果红外感应到有人,那么智能插座SP2把灯打开。
如果门磁打开,那么智能遥控RM home把空调开启或关闭。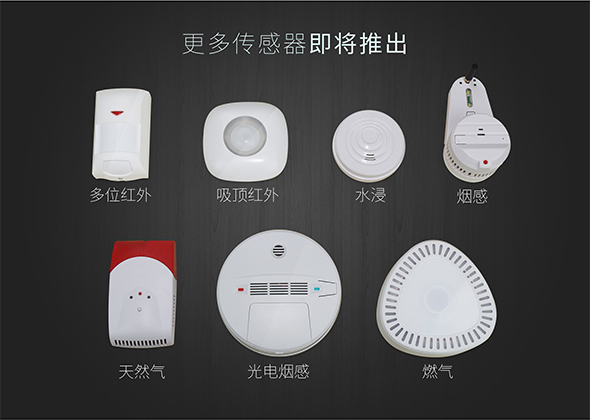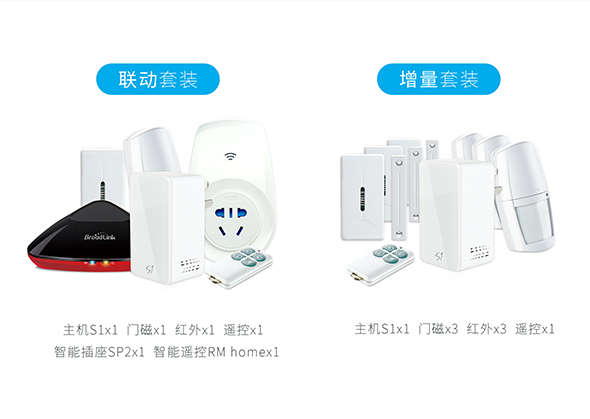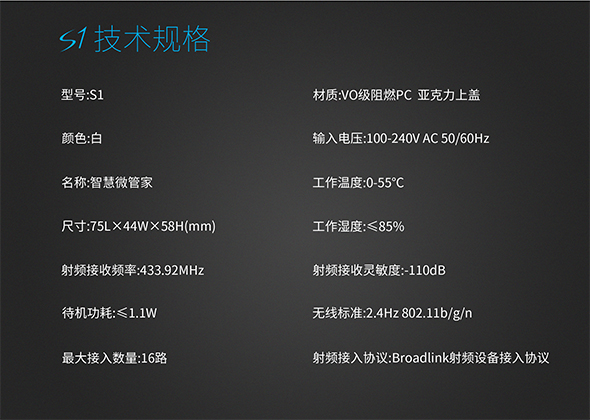 项目的困难和风险
1. 硬件

S1主机在设计过程中,要解决AC-DC电路对射频的干扰,2.4G Wi-Fi和433MHz 射频之间的干扰。门磁、红外和遥控器要解决低功耗的问题,红外还需解决可靠性和准确性的问题,避免由于温度等环境因素引起的误报等。


2. 接入协议

由于可扩展各厂家传感器,并且由于传感器本身的MCU资源有限,所以需要设计一个简单、可靠、安全的射频设备接入协议,采用Private Key和轻量级加密算法对关键数据进行处理。


3. 软件

软件方面,考虑到传感器种类的可扩展性,将所有传感器基本信息保存在云端可维护,用户可通过扫描二维码或条形码的方式添加不同厂商的配件。多条件和多任务的IFTTT是软件的最大难点和亮点,支持6组条件8组任务,可联动BroadLink自有产品及BroadLink DNA产品。此外,所有警示器的基本功能包括布撤防设置、延迟布防设置、历史记录查询、警示信息推送等也一并俱全。


项目的进度
2014年5月 创意+头脑风暴

2014年6月 产品立项+套装ID设计

2014年7月 S1主机硬件和结构设计

2014年8月 射频接入协议设计+传感器/遥控器硬件和结构设计

2014年9月 传感器/遥控器固件、S1主机固件、iOS/Android App、云端开发

2014年12月 系统联调测试

2015年1月 样机完成+内测+修复bug

2015年2月 小批量试产+厂测+修复bug

2015年3月 量产、正式产品发货


我们过往的作品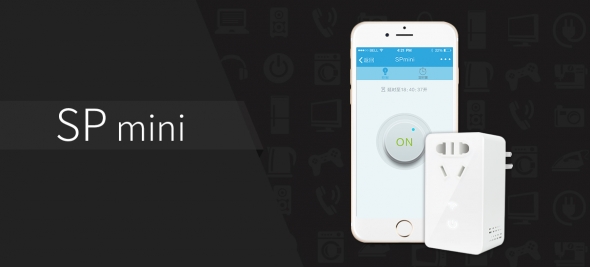 智能插座
SP mini

只要将
SP mini插入一个单独的插座,再把加湿器、净化器等设备插入开关,即可用手机远程开关电器。体积小,不占额外空间的智能插座。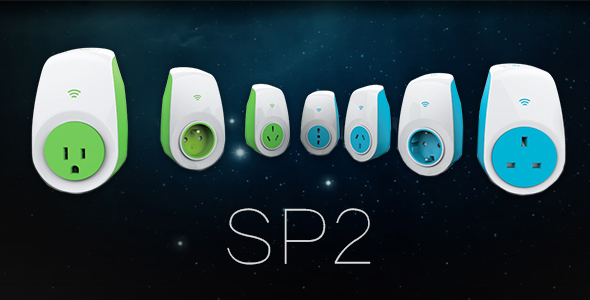 智能插座SP2

将

SP2插入一个单独的插座,再把热水器、饮水机等大功率的设备插入开关,即可用手机远程开关电器。为大功率而生,安全可靠,自带能耗统计的智能插座。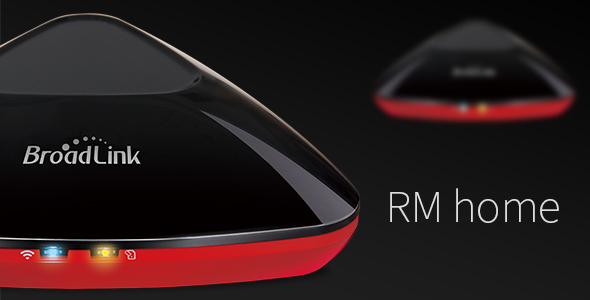 智能插座RM home
将你的手机变身智能遥控器,用手机即可远程控制家中的空调、电视、等电器,摆脱众多遥控器的繁琐,实现一键掌控。支持红外发射的智能遥控。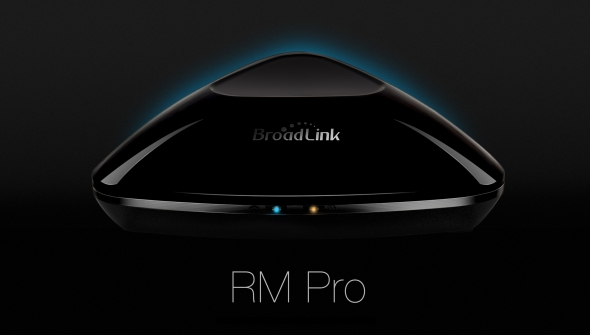 智能遥控RM pro
RM pro把你的手机变成一部个人的万能遥控器,用手机即可远程控制家中的空调、电视、机顶盒、电灯、电动窗帘等电器,摆脱众多遥控器的繁琐,实现一键掌控。支持红外和射频的万能遥控。
关于我们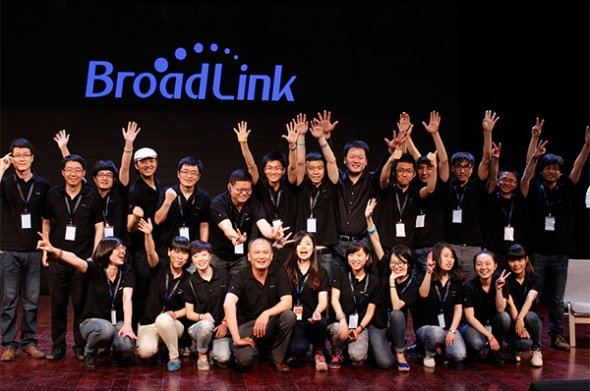 杭州古北电子科技有限公司(
BroadLink)是一家集硬件软件的研发、生产、销售、服务于一体的高科技企业。公司自主研发的Wi-Fi物联网传输模块、云计算平台和智能终端APP应用,为各类家电厂商提供了成熟完整的智能家电解决方案。同时,BroadLink为广大用户提供DIY智能插座、智能遥控、智能环境监测仪、Wi-Fi音响、家庭安防、传感中心等产品,形成智能家居自选超市,让用户瞬间体验智能生活带来的便捷和乐趣。

欲知更多关于
BroadLink的消息,请点击:www.broadlink.com.cn
联系我们
客服电话:
400-0900-955

联系邮箱:
mediacenter@broadlink.com.cn
官方微信:BroadLink02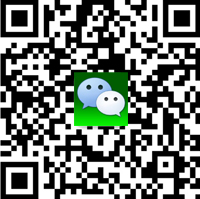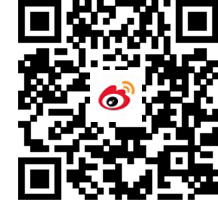 How it works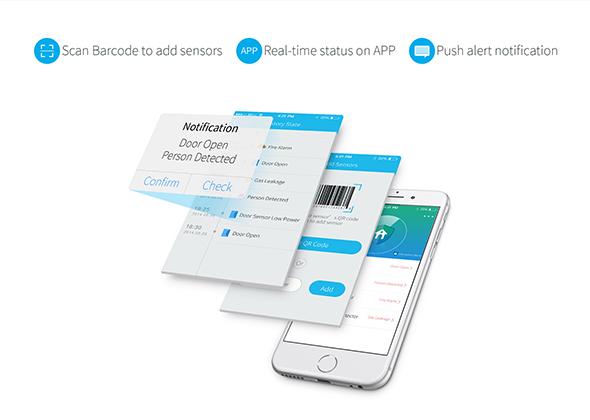 One-button configuration and fast connection
Simply scan a barcode to add sensors
Monitor real-time states and check historical data at any time
Push notifications to keep you updated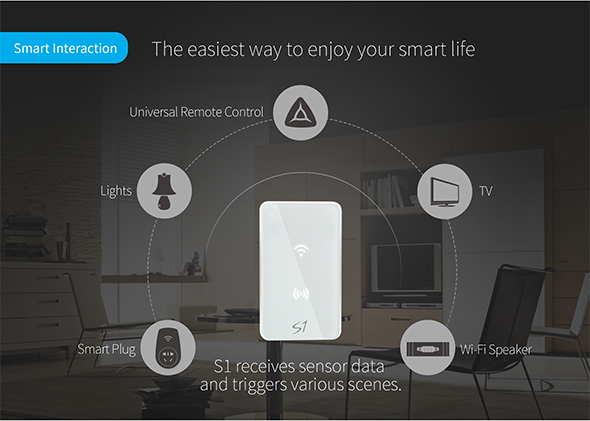 Intelligent Interaction
When you come home, you can set Auto Home mode to trigger, connecting to your smart-compatible lights, music player or even your heating system so your house is ready for you.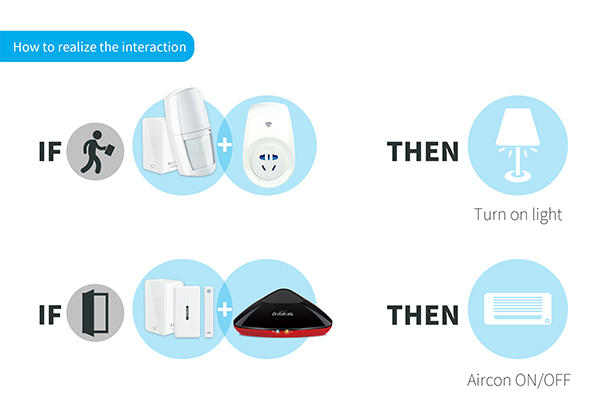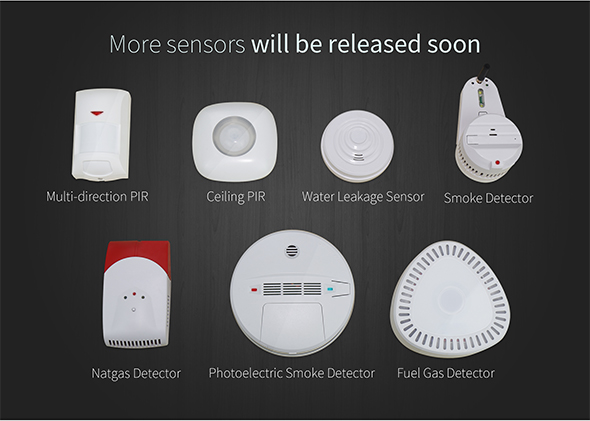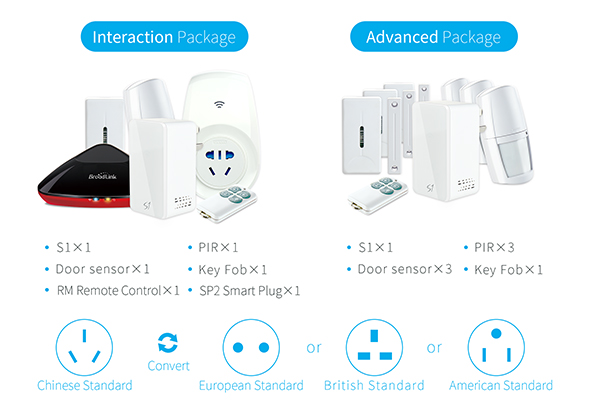 Note:
Currently the plug type of SmartONE is designed for Chinese market (Type I) and also can fit to Australian and New Zealand sockets (AS/NZS 3112). For customers using British (Type G / BS1363 UK), European (Type F / CEE 7/4) and American (NEMA 5) sockets, the package will come with a corresponding power adapter free of charge (e.g. German customers will receive package with a Chinese to European power adapter). Customers can also remark in the order the type of adapter from the above 3 options. We are sorry in this project the adapters are not available for customers using other types of socket. Your understanding and support will be greatly appreciated.
SmartONE enables the ultimate interconnection and interaction between different devices, with more devices currently being developed for near-future release.
Our Team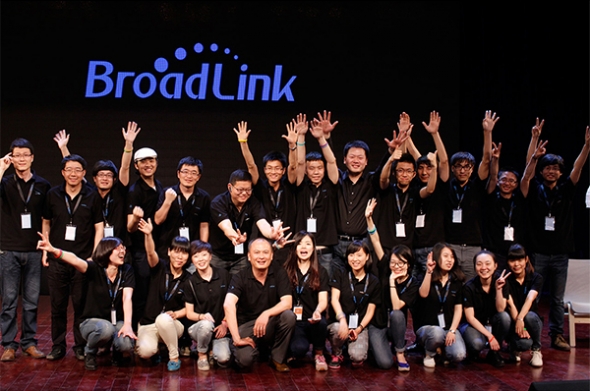 Hangzhou Gubei Electronics Technology Co., Ltd. (BroadLink) is China's leading Wi-Fi smart home solution provider with products including smart plugs, universal remotes, light switches, environment sensors, Wi-Fi speakers and more. We also provide OEM manufacturers with turn-key solutions including Wi-Fi modules, firmware, cloud services and apps to help them launch smart products. We are BroadLink. We build life for the future!
Hangzhou Gubei Electronics Technology Co., Ltd.
Room 106, Building 1, No. 611 Jianghong Road, Binjiang, Hangzhou, Zhejiang 310052, China
Tel: %2086-571-85159281
Email: intl@broadlink.com.cn
Official website:
www.ibroadlink.com
Follow us to get latest news: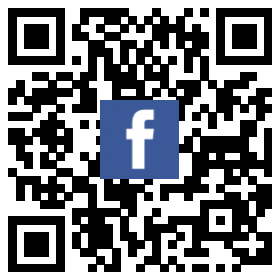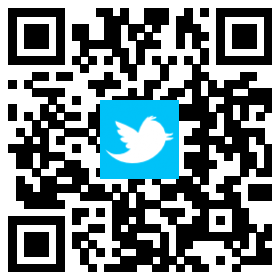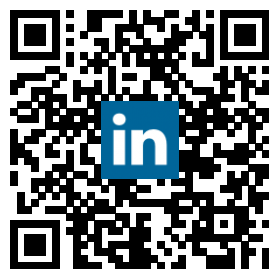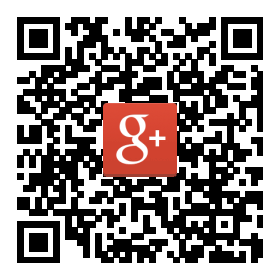 One kit, 4 devices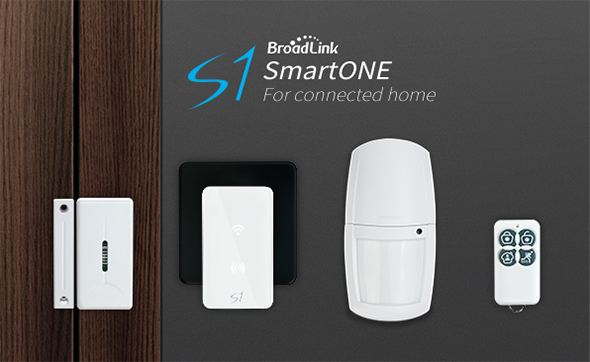 This cost-effective kit comes with 4 components: The SmartONE, a door sensor, a motion sensor (PIR) and a key fob remote. Connected with these smart sensors, SmartONE will push notifications to keep you informed on what's happening when you're not around - depending on what you've programmed it to monitor. SmartONE supports a maximum of 16 sensors, with plenty of room for you to DIY the perfect smart home system.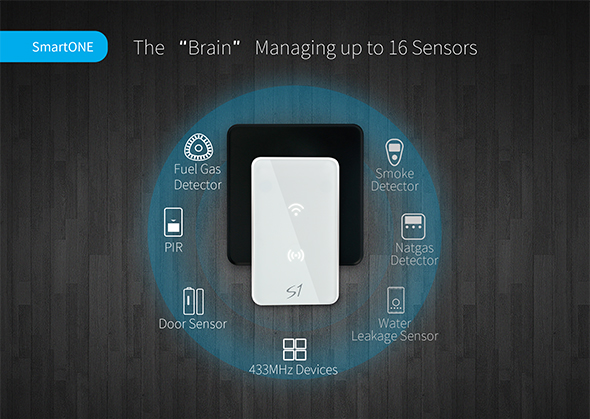 SmartONE (S1)
Designed as the brain of your smart home, when your environment condition changes, SmartONE receives the signal from sensors and triggers the functioning of other connected devices. It can be also used as an alarm center to alert if certain alarm events are triggered and push notification to your phone.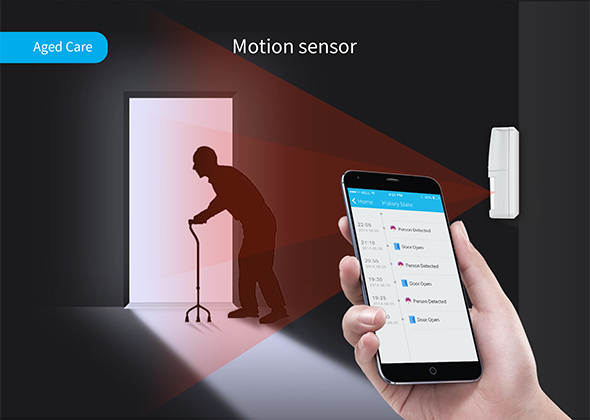 Motion Sensor (PIR)
The motion sensor detects movement within its coverage area and notifies you with the APP. It can be also configured to turn on/off the lights in the night when movement is detected, and even as a safety monitoring system for children and the elderly, with added data analysis in the app from the activities it senses.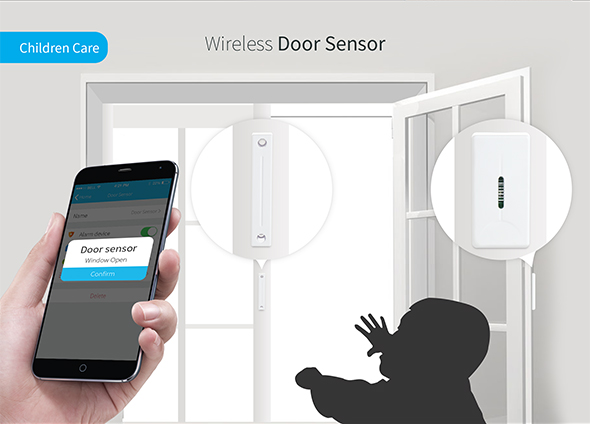 Door Sensor
The door sensor detects when windows are opened or closed, and can be set to send notifications when this happens - or send signals to activate other smart devices.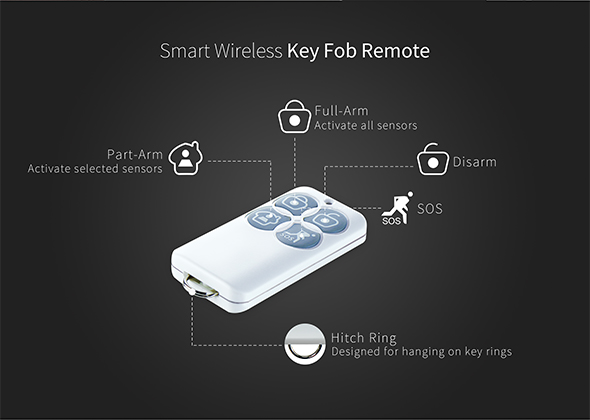 Key Fob Remote
The key fob remote simplifies the control of your smart home, allowing your to "Fully-arm", "Partially-arm" and "Disarm" quickly, as well as call "SOS" in an emergency.
How The Funds Will Be Used
As a preorder campaign, all funds will go to the manufacture of the SmartONE units, as well as research and development into new sensors that will expand its uses.

May 2014 Ideas & brainstorm
Jun 2014 Project approval & ID design
Jul 2014 Hardware & structure design of SmartONE
Aug 2014 Protocol & design of sensors
Sep 2014 Development of firmware, iOS / Android App & cloud software
Dec 2014 System test
Jan 2015 Prototype completed, beta test & bug fix
Feb 2015 LRIP, factory test & bug fix
Mar 2015 MP & shipment arrangement

The Challenges
1. Hardware

Our team is trying the best effort to tackle two frequently occurring challenges: the interference from AC-DC circuit to RF and the interference between 2.4Ghz Wi-Fi and 433Mhz radio.

Other challenges include low power consumption of sensors as well as the accuracy and reliability of infrared detection (environment temperature and other factors may affect the functioning and trigger false alarm).


2. Protocol

Due to limited MCU resources, it is not an easy job to design a simpler, more reliable and more secure communication protocol for maximal expandability of other sensors from different vendors. We spent lots of time on this. Now we are happy to see it is almost done perfectly and private key and light-weighted encryption are used for the processing of sensitive data.


3. Cloud Software

We are targeting at a flexible solution for consumers that they can purchase different brands of product to expand their smart home, not like ordinary security kits – when consumers want to add a new sensor, they don't have a choice and only can buy from the same vendor. To make this work, all sensor information will be maintained on cloud for easy expansion. Consumers can scan the barcode to add accessories from different vendors.


4. Firmware

The IFTTT-style multi-condition and multi-tasking interaction is always one of the most difficult thing for wide range of supported devices and different wireless technologies. We are designing SmartONE to support max 6 conditions and max 8 groups of tasks. Now SmartONE sensors are able to trigger more than 10 models of BroadLink smart home products and hundreds of BroadLink DNA products from our partners.