Do you know what conditions your clothes were made in?
NEWS FLASH: UPDATE FROM ANGIE!
Crowdfunding Campaign Update from Rana Clothing on Vimeo.
Meet Angela Parker (left) and Rebecca Dracup (right). These two women are on a mission to challenge the systems of the fast fashion industry, starting with the establishment of their very own sweatshop free, environmentally and socially conscious fashion label Rana Clothing.
Their dream is for a fashion revolution, where the fashion industry will operate transparently, empowering, protecting and honouring all those involved in the production of clothes that are enjoyed by consumers across the world. To help this revolution gain momentum, the pair have set up their business as a social enterprise, which will generate meaningful jobs, make workers feel valued and help to bridge the gap between makers and buyers. Social enterprise as a business model can bring about a sustainable improvement to the environmental and social issues surrounding the fashion industry, including breaking the poverty cycle.
After watching a documentary on the Rana Plaza collapse on April 24th 2013, where over 1100 people were killed and 2500 injured, both Rebecca and Angela were appalled by the conditions that many garment workers are forced to work in to support the fast fashion industry.
Rebecca, a sustainability engineer, had been on the lookout for corporate officewear that she could be sure was produced ethically, but was finding that most of the big brands had little or no hard evidence about their manufacturing processes and conditions. Even after actively seeking more information from these brands, Rebecca found that no information was being made available to her. She decided the best way to instigate real change was to create a one-stop shop for fashionable casual and corporate clothes with transparent supply chains, focusing on ethical and sustainable manufacturing, that would increase awareness about fast fashion and put pressure on other brands to do the right thing. And so Rana Clothing was born, named in memory of the victims of the fast fashion industry not just in Bangladesh, but across the world.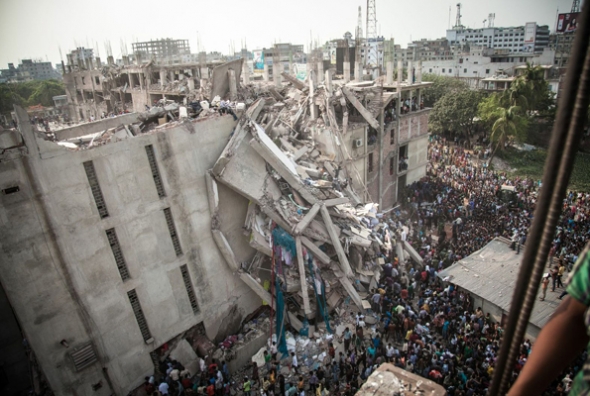 The Rana Plaza collapse, April 24th 2013. Photo: The Economist (
www.economist.com)
Last October, Angela spent a month in the beautiful country of Sri Lanka in search of suitable fabrics and a garment producer. Sri Lanka's small scale garment and textile industry has a strong domestic market but not as much international market, and Rebecca learned from Sri Lankan friends that there is a need for an international market for the smaller producers. There is a small cottage industry for handloom textiles in Sri Lanka, which is an ancient technique of yarn weaving that suffered a loss when the tsunami in 2004 hit the east and south coasts, wiping out a lot of the loom machines as well as many loom operators. The handloom industry survives today thanks to government assistance and the local market for handloom saris, as well as a small tourist market for handloom products. To help support this traditional artisan technique, Rebecca and Angela decided to use these fabrics for the first Rana Collection.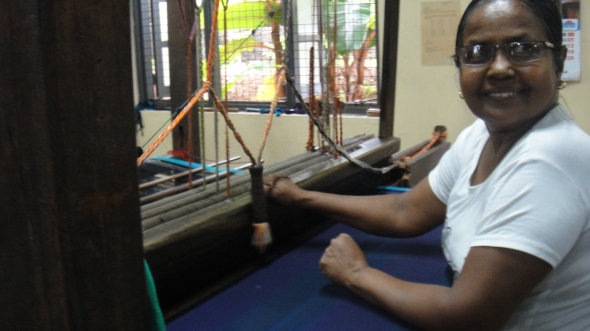 After a few weeks in Sri Lanka making contacts and learning a lot about the country, Angela met Jayantha and Maya, a brother and sister team who own and run Maya Dress Designers, a small garment factory just out of Colombo. The small factory is complete with a tree lined courtyard and tea room where the workers can take breaks. The workspace is open and airy with trees outside the windows and the radio playing. Jayantha was supportive and even excited about the transparency policy that would showcase his hard work in setting up a safe, comfortable working environment for local employees, and encourage him to set high standards for his business. It is Rana's hope that one day Maya Dress Designers will have gained enough support through working with Rana to achieve fair trade certification.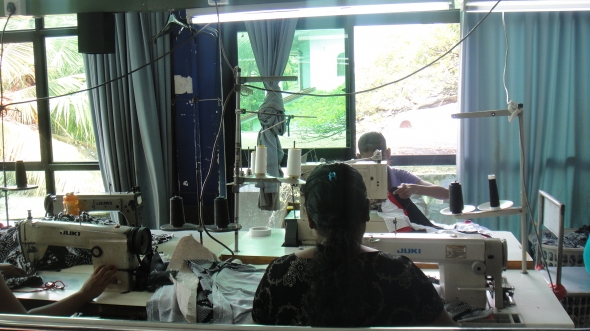 Maya Dress Designers:
http://mayadressdesigners.com/aboutus.php
Rebecca and Angela need your support to make this dream a reality. After months of preparation, hard work and general hustle, they're ready to bring beautiful sweat shop free fashion to you!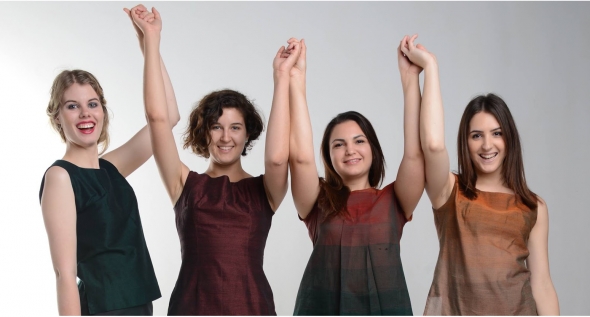 The Clothes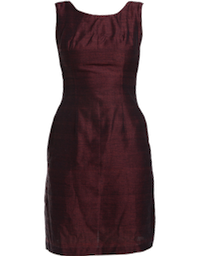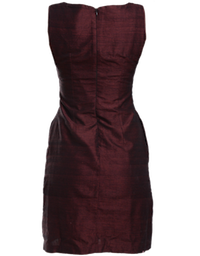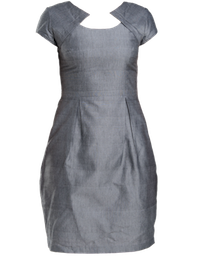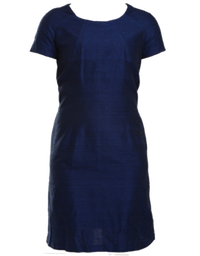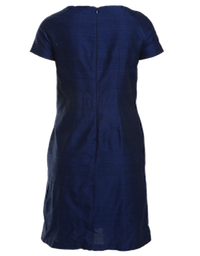 Rana's first collection is the Autumn/Winter 2015 Corporate Line. The mini-collection, consisting of three dress designs, will be made in Sri Lanka using 100% handloomed cotton fabrics and trims sourced from the factory waste marketplace.
The focus for this collection is versatility, simplicity and wearability. We believe that women today are looking for clothes that are functional and easy to wear without compromising on style. Think simple and flattering cuts and muted colours for full styling ability, and let's not forget that all Rana dresses come complete with pockets!
Reward Details
CORRYNNE'S NATURAL SOAPS + HANDWRITTEN LOVE


Not only are these beautiful soaps made with natural ingredients and lots of love, they also support the production of sustainable palm oil through the GreenPalm programme. This means that for every tonne of palm oil used in the production of her soaps, Corrynne pays a voluntary premium to palm oil producers who are operating within the Roundtable on Sustainable Palm Oil's (RSPO) strict guidelines for social and environmental responsibility. Read more about the GreenPalm Certification here
http://www.soaps.net.au/greenpalm/GreenPalmindetai...
OR here
http://greenpalm.org/


With this gift you will also receive a handwritten thank you note, written on beautiful paper, handmade in Sri Lanka for Australian company ImportAnts. ImportAnts was founded in 2008 after it's co-founders visited Sri Lanka, and saw how the production of paper derived from Elephant Dung (yes, you read that right!) benefits the villagers where it is made as well as protects the endangered Sri Lankan elephant by linking them to the economy of the village. Now, ImportAnts works with many producers in Sri Lanka to create handmade products using fair trade principles. Like Rana, they build long term relationships with their suppliers and visit them regularly, ensuring fair trade principles are met. Read more about ImportAnts, their story and their partners at
http://importants.com.au/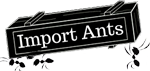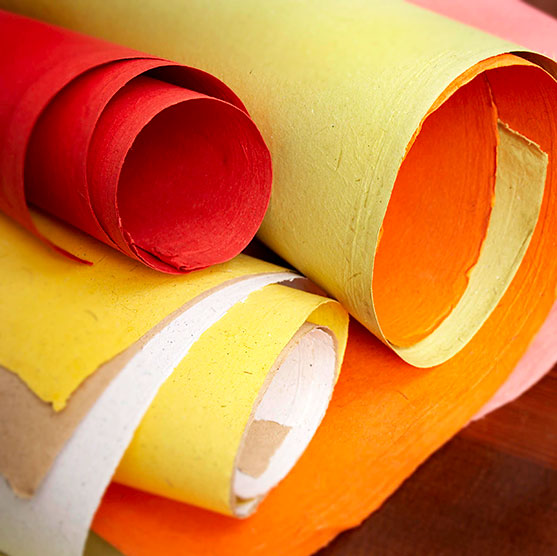 LOCAL ARTIST PRINTS
Listed below are the artworks you can choose from if you select our $70 + Reward Limited Edition Artwork. Please specify the name of the artist you have chosen when you pledge.
Please note: All works will come in approximately A4 dimensions on a sturdy recycled white card.
Stephanie Labrousse is an artist in many ways. She studied graphic design at Curtin University and since graduating has been making exquisite one-of-a-kind jewellery pieces for her label La Boheme, which you can find at stores around Perth as well as online at
www.labohemejewellery.com.
This artwork is a Photoshop collage piece combining elements of Stephanie's many inspirations.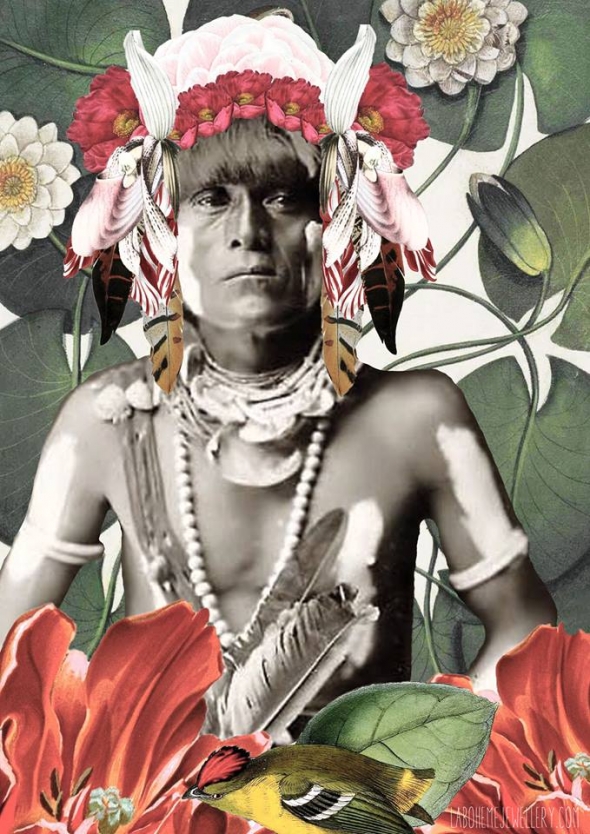 Geneva Atkinson is just a burst of creativity in everything she does! Not only did she started up her own handmade, upcycled online fashion label and is an amazing photographer (check out her beautiful images at
www.facebook.com/riddleoflight
), she has started experimenting with watercolour paints too! This gorgeous hand-painted rainbow pineapple is available as an exclusive print here on our crowdfunding page.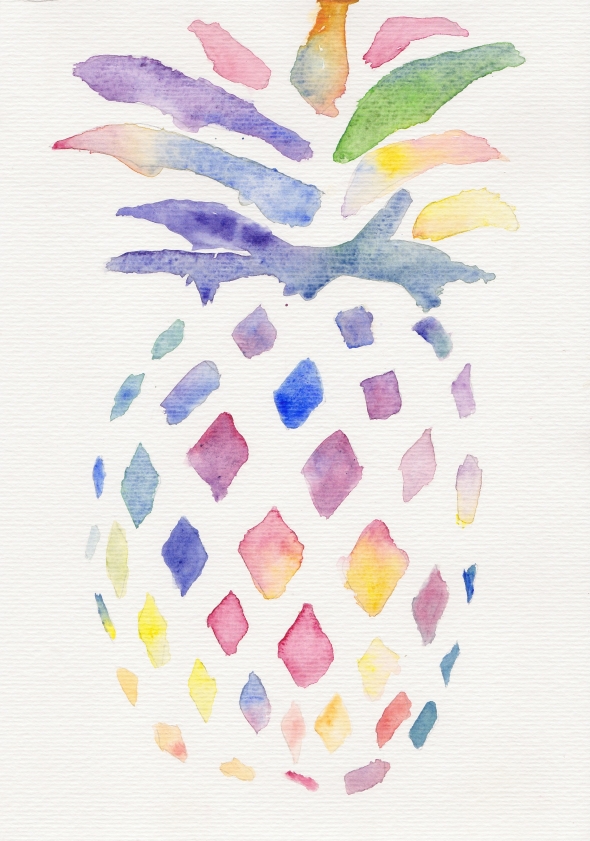 A true artist, Sara Clarke has been producing beautiful works for both solo exhibitions and community events for a long time. Her style is extremely versatile and approachable, including still life, landscape, portraiture and a lot of mixed media experimentation. You can find more of her exquisite pieces at
https://www.facebook.com/pages/Sara-Clarke-Art-Hou...
This work is a still life inspired abstract painting, order your print today!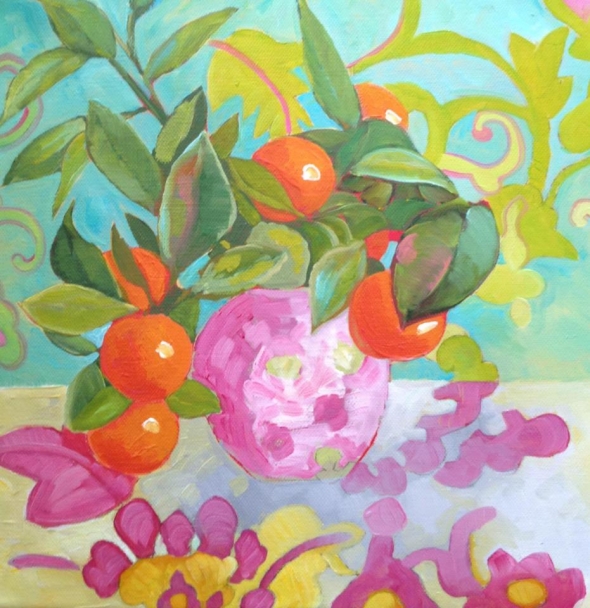 India Mehta is another beautiful creative soul residing here in Perth. She designs amazing sets and costumes for numerous theatre productions, as well as gorgeous veggie patches through her business New Roots: Your Urban Farmers (
http://www.newrootsurbanfarmers.com)
that she runs with her partner Chris, and is an all round lovely human being. This artwork is a pen sketch, order your exclusive print today!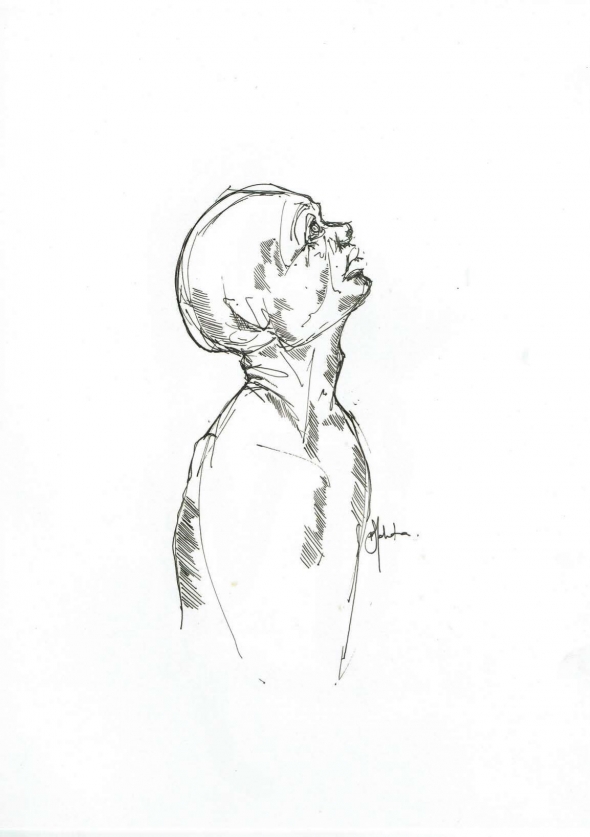 PRE-ORDER DRESSES
These three dresses are available for pre-order at a very special early-bird price, listed in our pledge list to the right.
There are only 30 dresses available at this exclusive price so get in quick! At this special price you can order each dress in the colour it is shown in below. All three dresses are made with 100% handloomed Sri Lankan cotton and come fully lined with in-seam pockets on both sides.
>Classic Cut is sleeveless and fitted around the waist with an easy fit around the hips and thighs. This dress shows of curves without being too racy!\
>Forties Frock has cap sleeves and a 1940's style structured neckline. Fitted around the waist with pleats at the waist and an easy fit around the hips and thighs. This dress is a favourite amongst our supporters so get in quick!
>Simple Shift has short sleeves and an easy fit from the waist down to the hips. This dress is designed for complete ease and comfort.
Classic Cut Forties Frock Simple Shift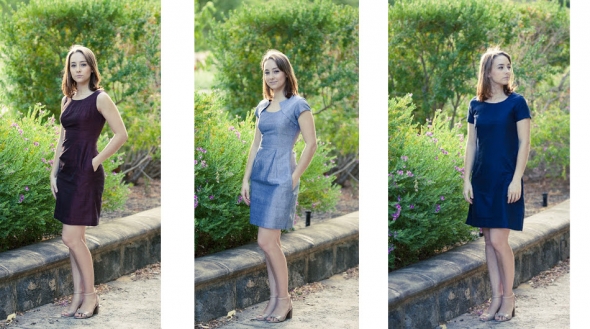 Model is 169cm tall and wears size 8.

HOW TO TAKE YOUR MEASUREMENTS:

Use a measuring tape and make sure you don't pull it in too tight! Comfort is king, and there's no point fibbing to us about your size: we love your lady curves! Our dresses are designed to fit without being tight, so to get the best wear out of your Rana dress make sure you take your measurements with ease.

If your measurements fall between our sizes (eg. you are between a size 10 and 12, but closer to a 12) always get the size up- you can take a dress in but you can't make it bigger! If you wear a dress that is slightly too small, the fabric won't last as long. Our cotton is of high quality and our garment makers are very skilled but the dress isn't magic, unfortunately; it will tear if worn too tight!

BUST: Measure around the fullest point of your bust and over your shoulder blades. Take a breathe in and out to make sure the tape measure is not too tight- you need to be able to breathe, girl!

WAIST: Find the narrowest part of your waist and measure around, making sure to keep the measuring tape straight. Again, take a breathe in and out to loosen the tape enough so you can breathe. Our waist measurement is approximately 20cm below the bust line.

HIP: Measure around the FULLEST part of your bum (not where your hip bones are!) Make sure the tape isn't too tight.

How The Funds Will Be Used
We will use our funds to purchase the beautiful handloomed fabrics in Sri Lanka and have our lovely autumn/winter corporate collection made and delivered in time for this coming winter season.

We need to source around 600 metres of handloomed cloth from local producers, plus trim, zips and closures from the factory waste market in Sri Lanka. We'll be working closely with our manufacturers to use this fabric to make around 300 beautifully constructed dresses and 200 tops.

Once all this is done, we want to make these sweatshop free garments available as quickly as possible so we need to pay for a good shipping company to hurry them across the seas to Australia.

The following breakdown shows approximately what each part of the production process will cost:
>Fabric (Sri Lankan handloomed 100% cotton) plus trims and labels: $5000
>Garment production: $2500
>Shipping: $2000

The rest is shared between a professional photoshoot and lookbook, our website, eco friendly packaging and cool seeded paper swing tags, and starting work designing the next collection!
The Challenges
Our biggest challenge is to overcome the common attitude towards fashion which is deeply entrenched in the systems of fast fashion. That is, most consumers are accustomed to the rapidity of trend changes and new styles, as well as the low prices that fast fashion can offer. We want to show consumers a new way of approaching fashion and shopping that contradicts their existing consumer practices, without making anyone feel bad about themselves. Our challenge is to offer a real, competitive alternative while emphasizing our supply chain to our audience, in turn encouraging them to think more consciously about all their purchases and seek more sustainable and ethical options. To do this, we are always looking for ways we can provide more to our customers, whether it be sharing information about buying ethically, involving customers in feedback programs, or showcasing other ethical companies to support.

Another challenge we face comes with using overseas producers. We need to visit our producers in Sri Lanka regularly, around twice a year, to maintain our close relationship and ensure we are delivering all that we promise to our lovely customers, supporters and of course, our makers. While we love travelling, it can become quite costly! This is something we will not compromise on, so we need as much support as we can from our community to help us make it possible!