Waterever is an intelligent cup that helps you set and meet hydration goals, and that's easy to take with you.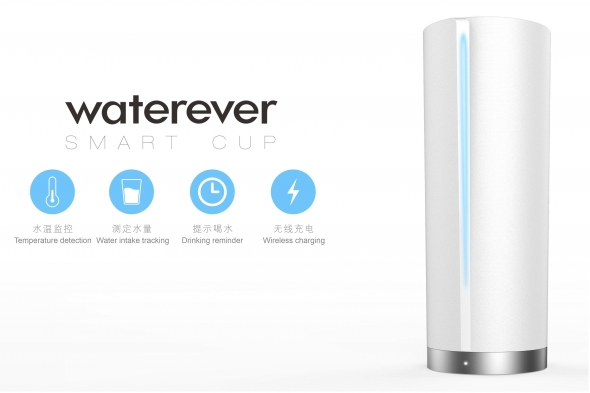 waterever缘来
关于waterever这款产品,我们当时只是看到市面上的大多数水杯都只有简单保温功能,或者以宣传环保为主的水杯。要知道,水是生命之源,但人们却常常等到口渴了才记起该喝水。基于这个初心,我们想做一款能根据每个人的身体情况提醒喝水的杯子,不仅给自己提醒,还能送给自己想关心的人提醒他喝水。当然,作为送人的礼品,杯子还必须足够好看。所以,waterever诞生了。


为什么需要您的支持
waterever目前已经完成了外观开模和整体功能联调,即将进入小批量试产和量产的阶段。
我们希望你和你关心的人,一起体验waterever所带来的健康和温暖,并参与到产品的持续改进和优化中来。
本次众筹所获得的资金将用于调整产品的小批量试产后发现的问题和量产的准备,您拥有的 waterever将是量产产品。

项目进度
2014年6月 智能水杯的idea出现,并定名为waterever。
2014年7月 需求分析,嵌入式软件框架定义 。
2014年8月 确认水杯功能需求,外观工业设计 。
2014年9月 PCB电路设计,APP需求分析,开发 。
2014年10月 样机调试,控制软件及APP联调 。
2014年11月 外观模具开模 。
2014年12月 整体功能联调 。
2015年1月 工程机测试,小批量试产 。
2015年2月 量产发货 。

关于我们
waterever的创造者——深圳大拼图科技有限公司iPinto于2014年6月正式上线,大拼图科技自主研发智能设备,结合互联网及数据分析服务,提供全面的健康管理解决方案。大拼图团队的成员来自于国内各大顶尖互联网公司和硬件公司,核心开发人员均有超过10年的硬件软件开发经验。我们关注人的健康,致力于帮助用户更全面的了解自己,关爱自己及他人的健康。
欲知更多关于waterever的消息,请点击:
www.ipinto.com

请关注我们微信公众号: ipintostyle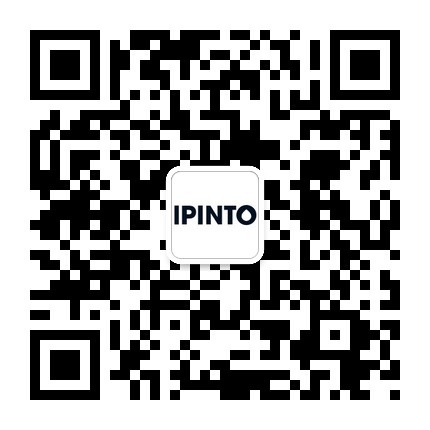 联系我们:
QQ交流群:431483005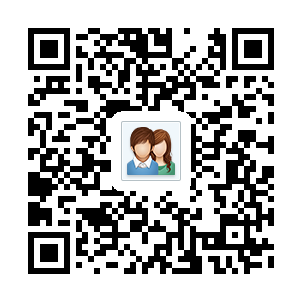 微信交流群: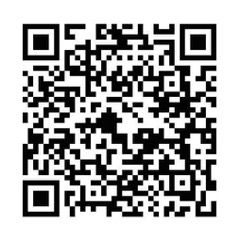 难关挑战
难关1 外观
目前的工业设计的现实发展是缺乏传播,缺乏沉淀,投入低。很难找到优秀的工业设计师。所以我们历经千辛万苦,终于寻找到了业界最优秀的工业设计师设计产品的外观。从用户角度思考问题和提供完美的服务,挖掘潜在需求,主导设计项目,创造更多的价值。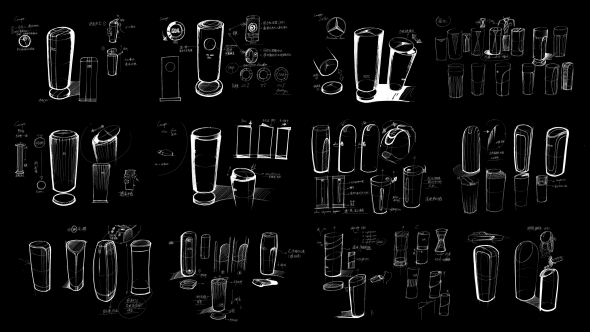 难关2 结构
如何设计可以让用户的体验感最好,我们做了充分的调研和讨论。产品的结构不仅要有设计的美感,同时还要考虑功能的实现,以及大批量生产的高效性。为了可以达到这个效果,我们做了大量的实验。其中LED尺寸大小,排列间距,遮光的处理,光学的仿真,透光处理。 变化了3种LED驱动技术方案。做了4次光学专业仿真,结构的遮光和透光效果做了5次大的变动。在一遍又一遍的实验中,在无数次沮丧和喜悦中,我们终于实现了高山流水这个效果。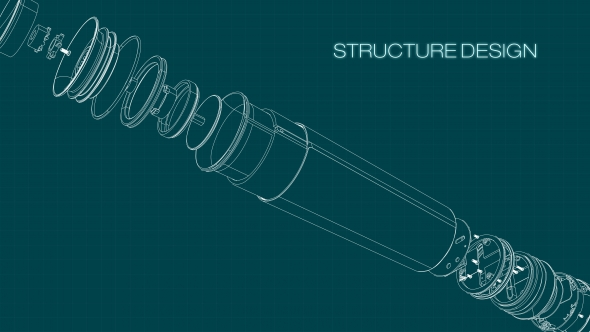 难关3 传感器
传感器的测量一定要准确。关于重量感应方面,微小的形变产生的1毫伏微弱信号经过600倍放大以后,通过优化的算法过滤放大过程中引入的噪声干扰,得到可靠的实时重量数据。3D加速度传感器采集到的数据通过三角函数转换成角度数据,从而可以准确的识别出各种不同的动作。
难关4.功耗
我们抛弃了纽扣电池及干电池的设计,首先选择低功耗的主处理器,进入省电模式的时候电流只有400微安。在电路的设计的过程中要充分考虑低功耗的设计,在电路没有工作的情况下,要关断电源的供应,每一个I/O设计都要充分考虑。保证了水杯的高待机。在软件的设计方面,优化算法,提高响应速度,无需工作的时候可以快速地进入休眠模式,节省电源的消耗。
难关5.防水
作为一个电子产品,我们产品防水等级设计是IPX6,向外壳各方向强烈喷水无有害影响。为了达到很好的防水效果,我们采用新一代环保纳米涂层防水技术,在水杯冲洗时可以保证可靠的工作。
难关6.无线充电
为了可以快速充电,并且在充电的过程中减少发热量,提供无线充电的效率。我们严格比较了各种方案的优缺点,用HFSS专业的仿真软件设计无线充电的天线,保证充电的效率。以4.2V/600mA进行充电,保证50分钟可以充满400mA电池。同时充电过程中要严格地考虑了充电的保护设计和安全性。
什么是waterever智能水杯?
TA,是一款可以随身携带的智能水杯。
TA,是一款可以社交互动的智能水杯。
TA,是一款真正懂你的智能水杯。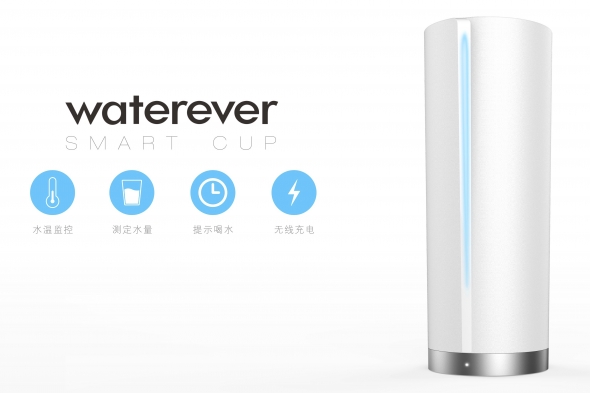 产品参数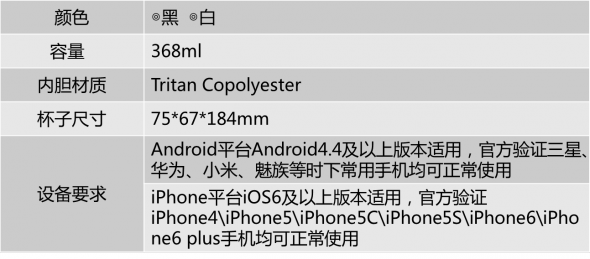 应该够贴心
无边际的
LED点阵显示屏,温度即时显示,尽显关怀。
产品为了达到高山流水的效果。我们选择了LED灯带的方案。高山流水般的白色灯带交相辉映。
让你时时了解最佳饮水温度,从此身边始终有个替你感知冷热的Ta,麻麻再也不用担心你喝水烫着啦!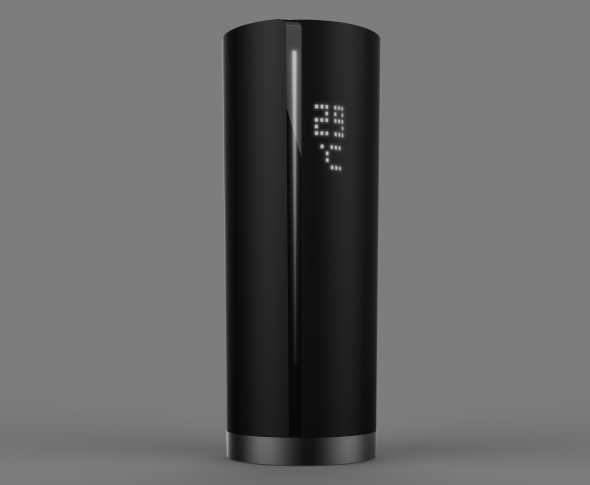 应该够环保
水杯内胆采用欧美奶瓶级
Tritan材料,不含BPA等有害物质。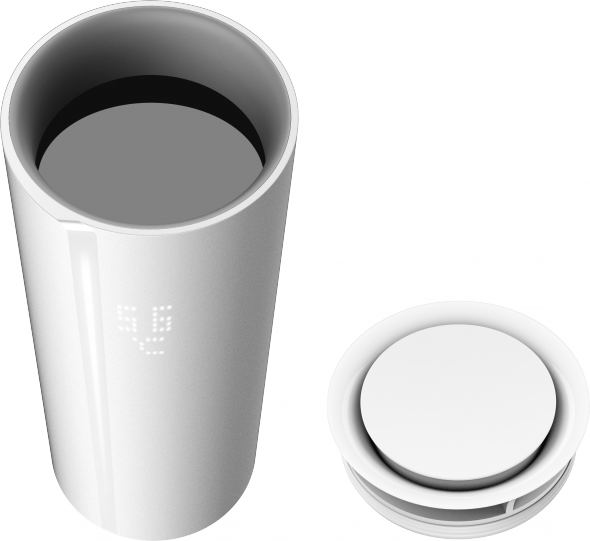 应该够方便
一体式杯盖设计,密封防漏,防水等级IP6,随身携带waterever无处不在!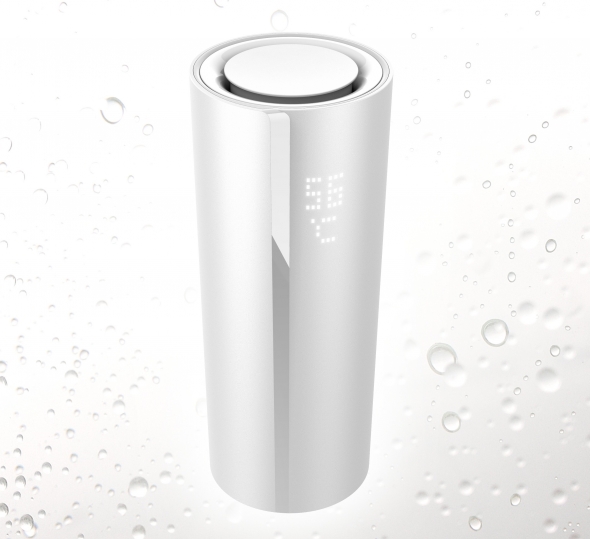 水杯内置400mA锂电池,最长待机时间18天。
Qi无线充电标准底座,不但可以给水杯充电,也支持给其他无线充电设备充电。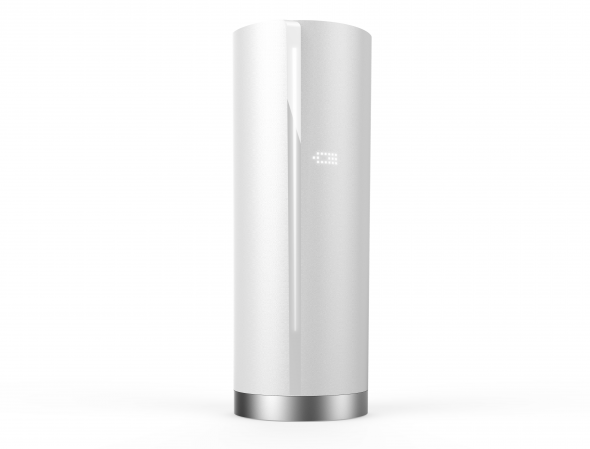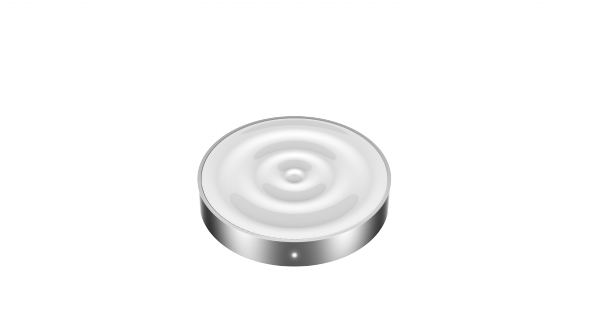 应该够时尚
我们追求产品外观要有工业设计感,让用户看第一眼就喜欢上了她。外观设计充分考虑了人机交互的体验,团队对美感的追求,最终,waterever使古典美与科技感的完美融合。书卷卷轴般的杯身,水波纹底座。低调又不失华丽,朴素中彰显内涵。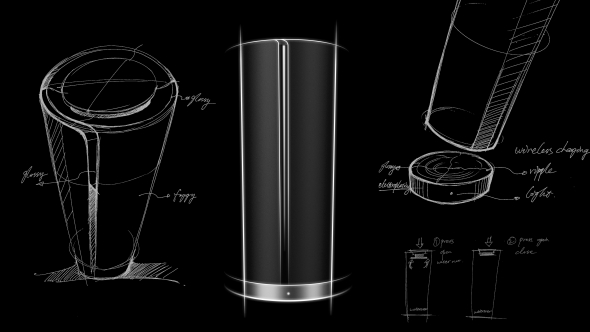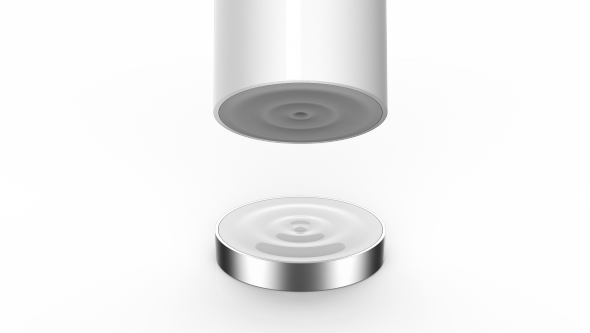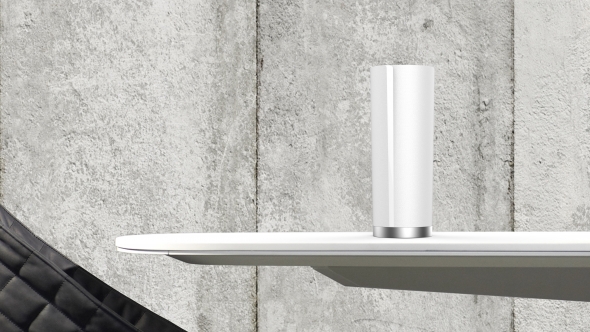 应该能随时随地查看饮水状况
杯身内置3D传感,重量传感,触摸传感,有效进行动作识别,区分喝水、倒水、甚至洗杯子的动作。结合iPinto APP,可以进行饮水量追踪,让您时时掌握自己的饮水状况。还能分享到微信朋友圈,微博,Qzone等社交平台,喝水也变得好玩起来。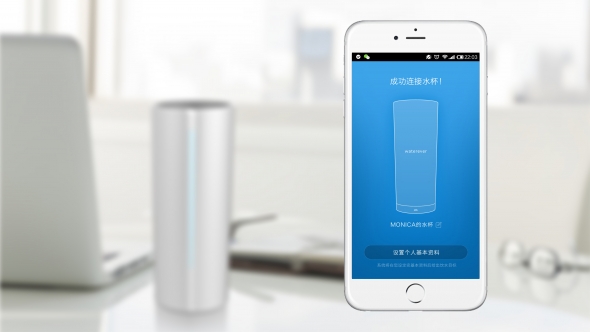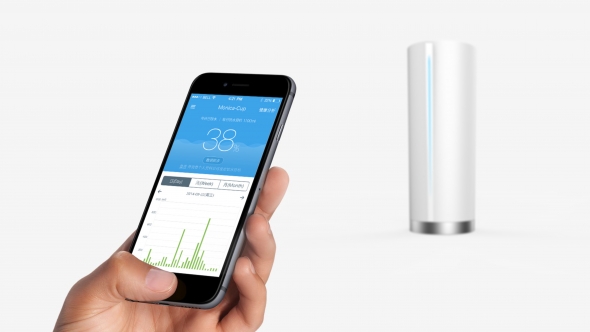 足够懂你的杯子,还应懂你所关心的人
亲爱的,多喝点水哦!waterever的出现,让这句话不再冰冷无力。
你不但可以使用APP随时关注
Ta的饮水状况,还可以在Ta忘记喝水时送上贴心提醒,让关心不再空洞,让你始终在Ta身边。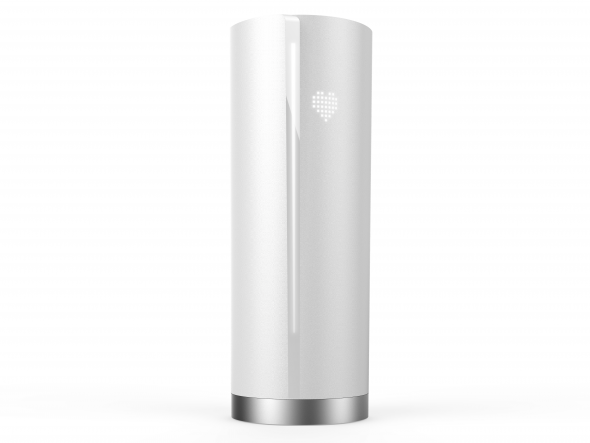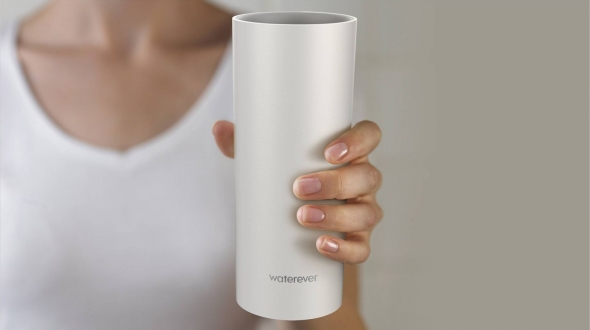 应该够专业
当你在iPinto APP填写相应的个人资料之后,iPinto联合专业医疗顾问团队独创的自学习饮水算法(Pinto Scientific Drinking Plan )会为你量身订制饮水计划。这个饮水计划会记录你的饮水量,并提醒你在适当的时候饮水。量身定制,让你不再因口渴才喝水。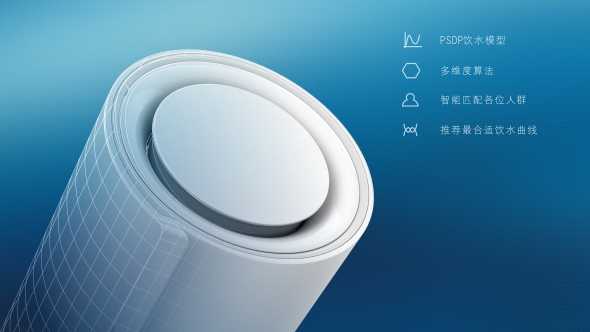 你倾听过你身体的声音吗?
相关研究显示,当人体感到口渴的时候,身体至少已经流失了
2%的水。如果不喝水,喝水的欲望就会越低,身体会越来越缺水。而长期处于缺水状态是各种亚健康状态的隐形原因。
口渴不是喝水的理由。拥有健康生活,你需要一只足够懂你的杯子。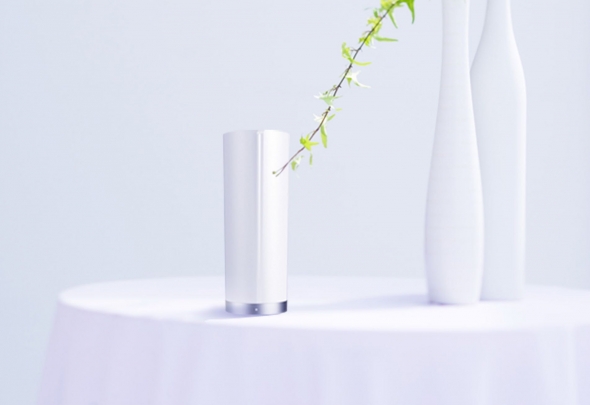 Thirst shouldn't be your reminder.
Studies show that by the time you feel thirsty, your body is already dehydrated. Drinking enough water is one of the easiest things you can do to stay healthy, but probably the most taken for granted. Waterever takes the burden and hassle out of your hands, giving you an easy way to keep track of your intake.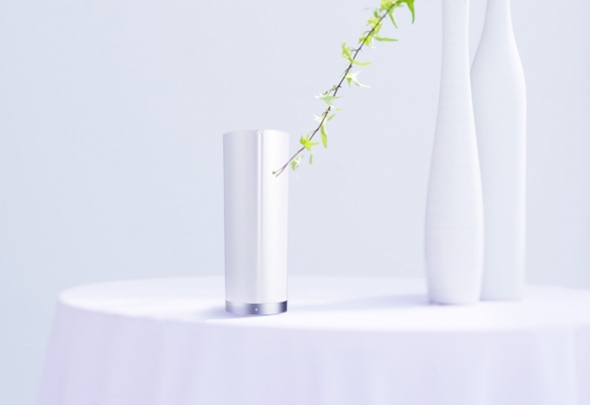 A personalised plan for health
Fill in your personal information in the iPinto app, and Waterever will automatically calculate the right intake for your age and body profile, track your intake and remind you when you should be drinking more.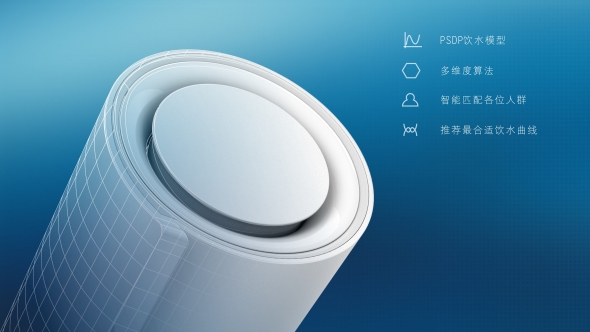 Temperature monitoring
An LED dot matrix on the outer wall shows you the temperature of Waterever's contents. The light bar indicator warns you when the liquid is too hot to drink.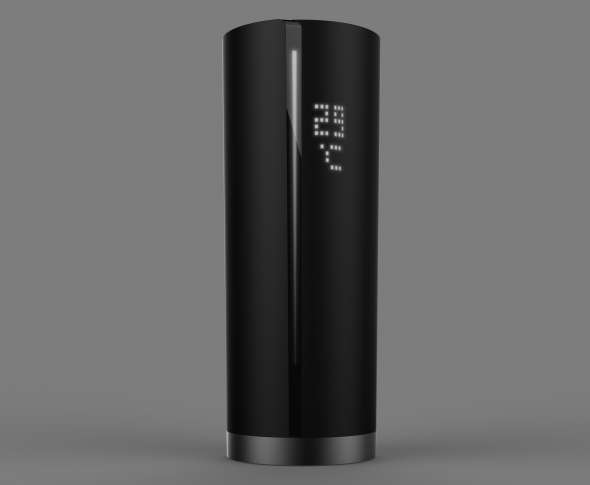 BPA free
Waterever's liner is made of Tritan Safe Plastic, which is used widely in baby bottles and soothers and is completely BPA free.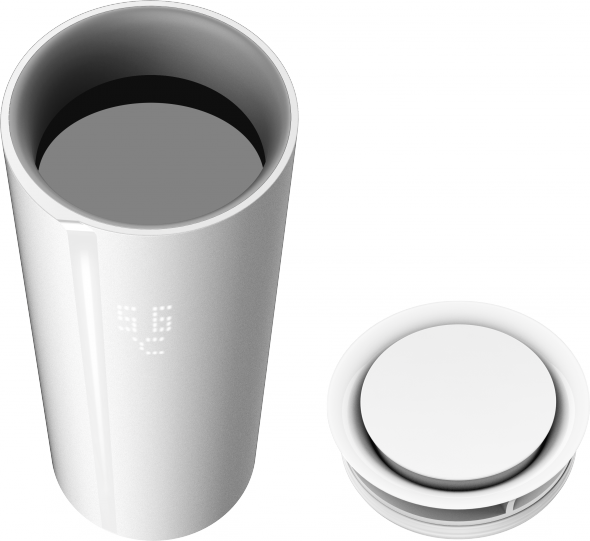 Easy charging
Waterever uses a 400mA lithium battery, with a standby time of about 18 days. A wireless Qi-standard pad is included for charging, and can be used with your other Qi-compatible devices.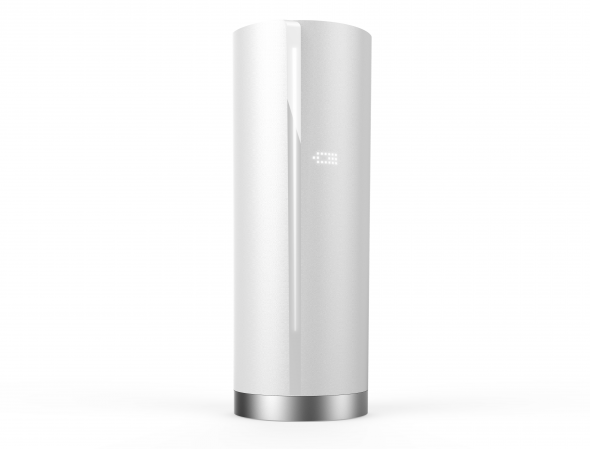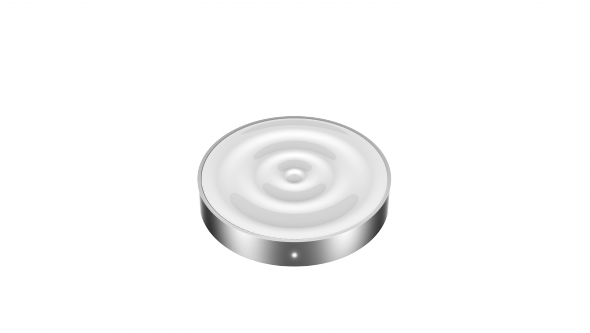 Sleek design
We worked hard on the design of Waterever to create a product that is immediately appealing while also creating an effortless user experience. With inspirations from nature and science, Waterever is the perfect blend of classic and modern aesthetics.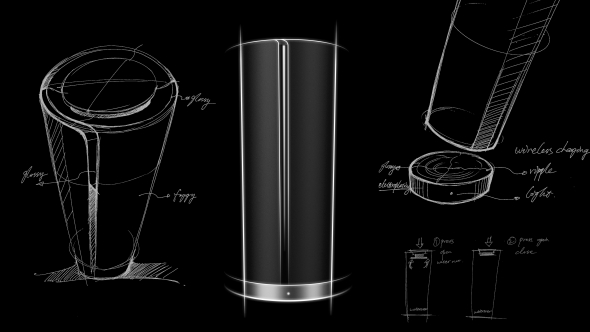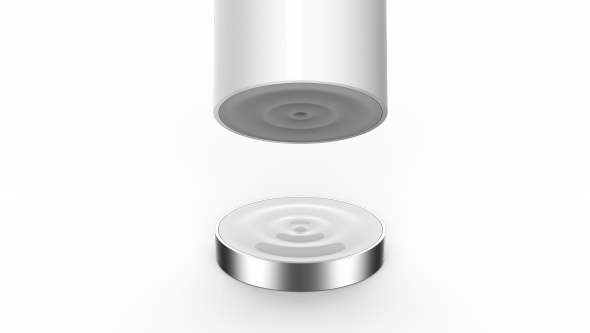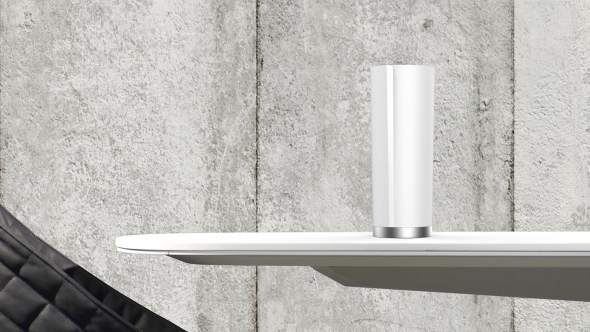 Real-time data
Waterever uses 3D sensors to sense the weight and temperature of the contained liquid, and also tell when you've lifted the cup to drink. Check your progress and daily habits anytime on the app.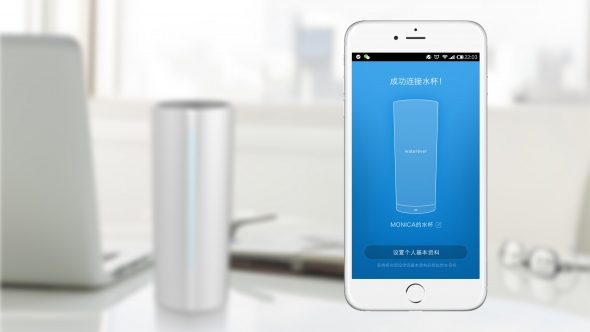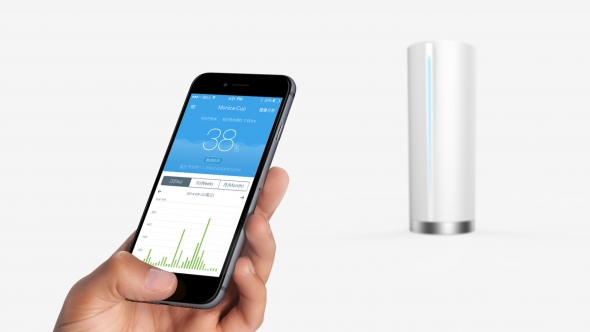 Share the gift of good health
Connect with other users using Waterever and show you care by reminding your loved ones to stay hydrated when their stats are low.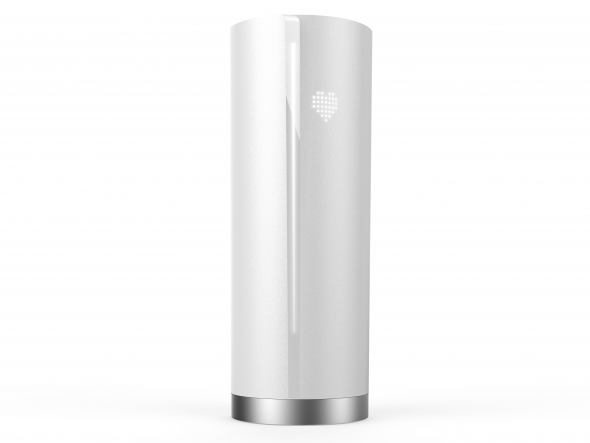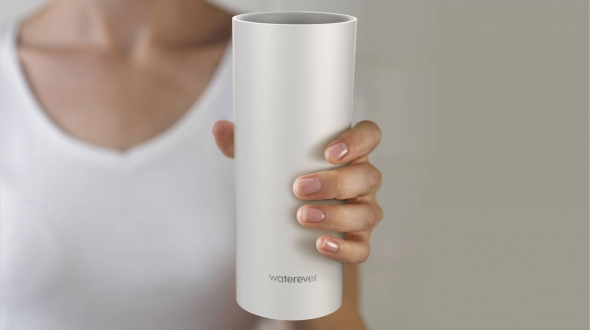 Technical specifications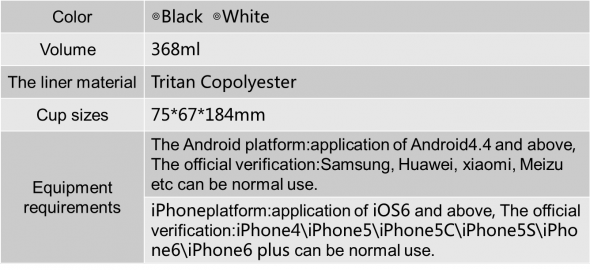 The progress of the project
In June 2014 The idea began and Waterever was named
In July 2014 Product demand analysis and definition of the embedded software
In August 2014 Industrial design started
In September 2014 PCB circuit design, app demand analyse and develop.
In October 2014 Prototype board and control software debugging.
In November 2014 Aspect mould tooling.
In December 2014 Overall functionality debugging.
In January 2015 Engineering prototypes testing.
In February 2015 Delivery.
什么样的杯子才算懂喝水?
————————————————————————
Portable design
Perfect seal and IP6 waterproof grade. Waterever is designed to be carried around.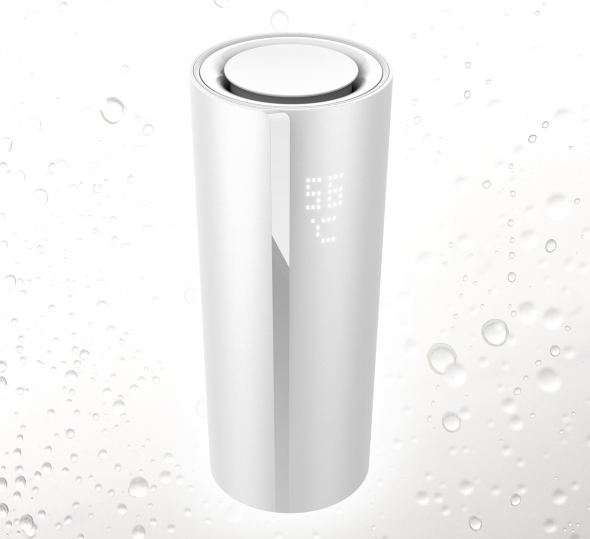 Report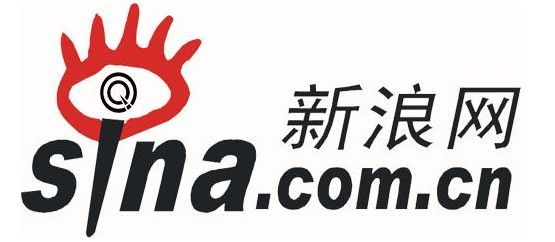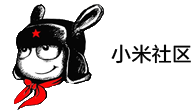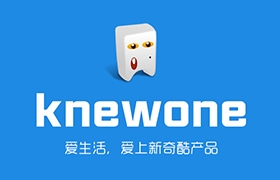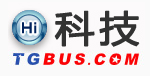 媒体报道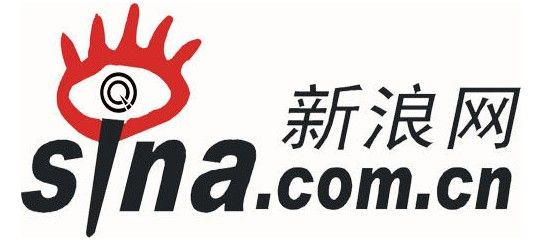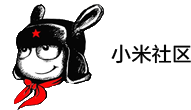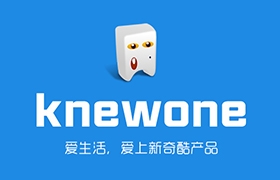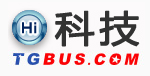 How The Funds Will Be Used
We have completed aspect tooling and function debugging, and will be producing a small batch soon for further tests and improvement.

We hope to raise funds through crowdfunding for the final production phase, which will give us enough units to bring Waterever to the market.

The Challenges
1、Appearance
In fact,
the development of industrial design lack of publicity, history, and enough investment. It means that it's really hard to find a good industrial designer for the product appearance. Fortunately, we find an excellent designer who is the best in the industry to help us design the product appearance in the end. We try to think questions from a user's perspective, dig potential demand, design items, and create more value.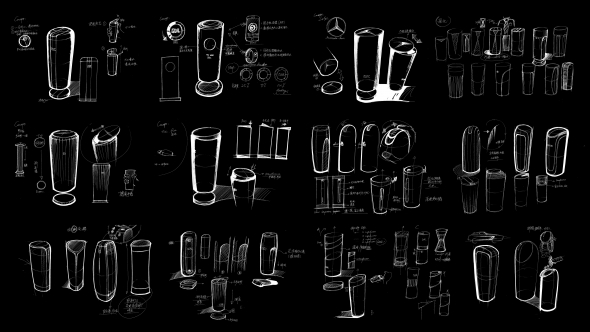 2、Structure
How could we design and offer the best user experience?To deal with the questions above, we do a lot of research and discussion. The framework of smart cup must be attractive, and also should be considered the available of function, the high efficiency of quantity production. To achieve the effect of flowing water, we do lots of experiments to determine the light bar. The size , the led pitch arrangement, the shading and transmitting treatment. We change our LED driver technical solutions 3 times, do professional optical simulation 4 times, make large change 5 times in shading and transmitting treatment. After dong experiment again and again, and experiencing a lot of depression and enjoyment, we finally achieve the effect we originally imagine!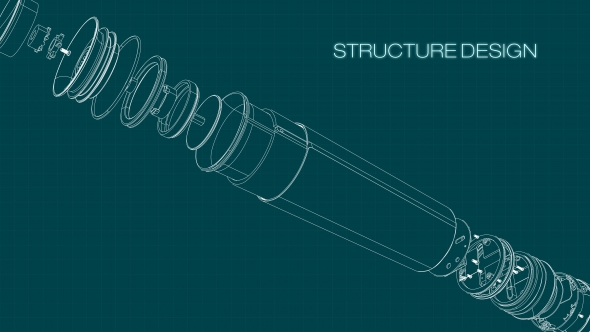 3、Sensor accuracy
The measure of sensor must be precise. About the pressure sensor, after amplifying 1 millivolt signal 600 times, we filter out the noise interference produced by amplifying with optimized arithmetic. As a result , we get the reliable weight data. The data collected with 3D acceleration sensor can be converted into angle-data by trigonometric functions, so our smart cup can recognize various actions.
4、Power dissipation
We give up button battery and dry battery design, and choose low energy consumption processor in the beginning. The power is only 400uA when the smart cup is in power save mode. We consider the low power design fully in the circuit design. It will turn off the electricity when the circuit is not at work. Every I/O design should be considered fully to avoid electric leakage. The smart cup in standby mode only consume 750uA, which can remain 18 days. In the design of software, arithmetic have been optimized to keep the fast response speed. Our smart cup can start the sleep mode quickly to save power when it'
s in standby mode.
5、Waterproof
The waterproof grade of our product have reached IP6. It means you can spray the outer wall of the cup and the cup remains intact. To achieve excellent waterproof effect, we use a new generation of nano coating waterproof technology to ensure our smart cup normal running.
6、Wireless charging
To realize a quick charging, reduce the generated heat and improve the efficiency of charging, we compare the various options, and design wireless cable with professional HFSS simulation software to make sure the charging efficiency. Chargeing with the standard of 4.2V/600mA, waterever takes a full charge in 50 minutes. At the same time , we fully consider the security design during charging.