5000 Poppies
is an exciting and ambitious nationwide community tribute of respect and remembrance.
Our aim is to create a massive "field" of beautiful handcrafted poppies for the Anzac Centenary, as a stunning visual tribute to our servicemen and women for more than a century of service in all wars, conflicts and peacekeeping operations.
The poppies are being made by thousands of volunteer contributors from all over the world, and to date we have collected more than 60,000.
Our initial display will be on Anzac Day 2015 in the heart of Melbourne at Federation Square, followed by a nationwide tour for the duration of the Centenary (2015 - 2018).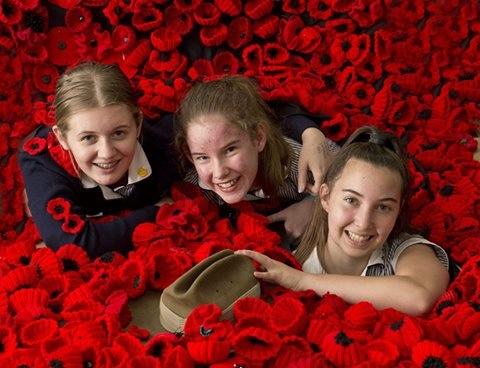 The response to the project has been amazing ... and since our call to arms in June 2013, we have been joined by tens of thousands of committed poppy makers from all over Australia and overseas. The ages range from 2 years to 102 years, with libraries, schools, craft groups, guilds, the RSL, CWA, Legacy and many other community groups and individuals throughout Australia and overseas making poppies.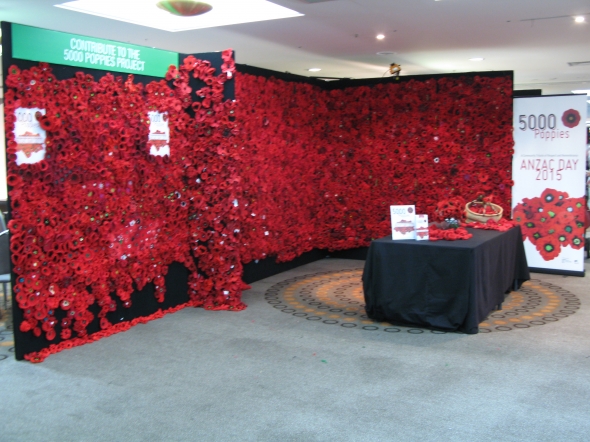 Our initial goal of 5000 Poppies was passed just a few months into the project and we now expect to have well in excess of 100,000 poppies, with more than 60,000 poppies delivered to the end of November, and many thousands more still to come over the next few months.
To date ... all of our work has been self-funded by the contributors to the project. And now we have created way for you to be part of this important nationwide community tribute by sponsoring a poppy or poppies to help us to raise funds for the construction and installation of the project.
Choose from a number of sponsorship options ... and we will dedicate one or more beautiful handmade poppies for you with your name and dedication attached to each poppy if you wish, and include your poppy or poppies in our tribute.
All sponsors will be acknowledged in the contributors page of our blog and on our Facebook group, and all dedications will be included in the dedications page on our blog.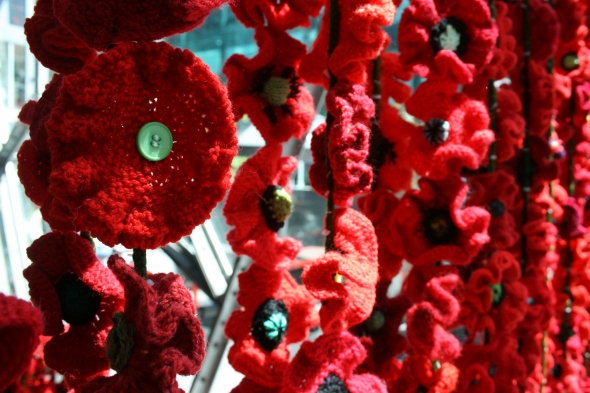 You will be able to see your poppy or poppies in Fed Square on Anzac Day next year ... and we will keep you up to date on the progress of the poppies as they travel throughout Australia for the duration of the centenary.
Plus, a select 5000 sponsored poppies will also become an integral part of Phillip Johnson Landscapes stunning Anzac Tribute exhibition garden at the Melbourne Flower and Garden Show in March 2015.
How The Funds Will Be Used
Funds raised will be used to develop the display for this important community art installation. Our costings include design, materials, construction, transport and installation of the initial display in Federation Square, Melbourne for Anzac Day 2015. There are some administrative costs (approx 8 percent) associated with crowd funding ...Any overflow funding will be used to transport and curate the project in the various States over the coming Centenary period.