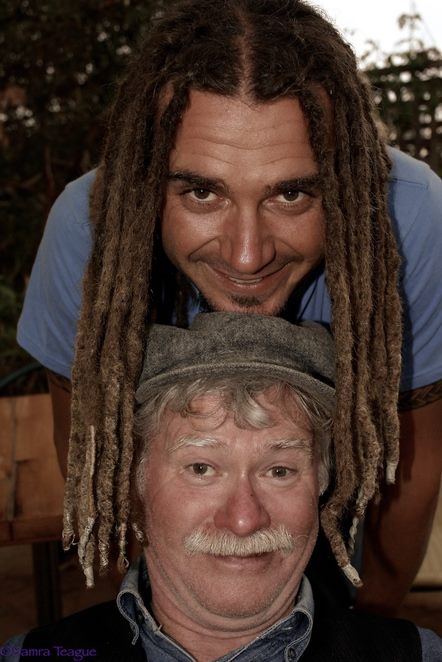 Jay Hoad and Chris Finnen have been busy working on a new album!! This insane combination of musical talent and mojo is entitled "OFF THE CUFF" and features more instruments, ideas, beautiful compositions and incredible guitar playing than you can poke a stick at!
The boys need your help to get this album finished. In return they are giving away an incredible signed
HUBCAP GUITAR
valued at $500 to one very lucky supporter! So check it out and get involved! Inspiration is assured!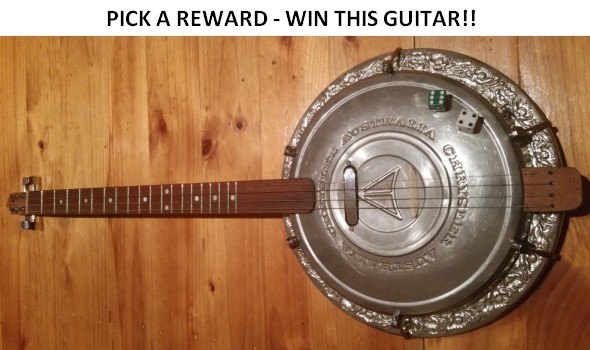 So... last year Chris and Jay came together and started recording, each brought 7 tracks that the studio which the other musician had not ever heard, and they went for it. In that session 15 tracks were born. They are currently in the final stages of recording and production and the album is due for release in June 2015.
FINNEN
One of South Australia's musical gemstones, Chris Finnen was born in England and migrated to Australia in 1967. The raw honesty of the blues is the lifeblood coursing through Chris Finnen's music.
Finnen is often referred to as a 'guitarist's guitarist'. Chris brings a wry twist to his original blues song writing, adding sly humour to lyrics, focusing on the musings of everyday experiences, and embracing a strong sense of community. His restless musical curiosity has seen him embrace a tapestry of varied cultural influences, weaving the sounds of India, Celtic traditions, and African nations into his music. This has resulted in a career rich in variety and encompassing diverse opportunities from film scores, theatrical productions and musical therapy.
Chris performed for the Dalai Lama in 2005, was a guest of the International Expo in Nagoya Japan, and has shared the stage with some of the world's best, including Buddy Guy, Bo Diddley, Jimmy Witherspoon, Roy Buchanan, Eric Burdon, Keb Mo, Bob Brozman, Johnny Copeland, The Holmes Brothers, and the list goes on….
Little wonder that Chris was inducted into the South Australian Music Hall of Fame in 1995, and the Blues Hall of Fame New York, USA, in August 2013. "...Finnen is one of Australia's most innovative guitarists. He took us down to the crossroads and off into space, from Delta Blues to Chicago, from Adelaide to Northern Australia via India and Africa." - The AUSTRALIA, February 2013
______________________________________________
HOAD
Jay Hoad is no stranger to Pozible, or the international music scene having recently released "Home Is Where The Heart Is" following a successful Pozible campaign. Read more about Jay in the Project Team description below, and at Jay's
web site
.
"Basically... just go ahead and choose your reward to pre-order this album right now!!!"
How The Funds Will Be Used
A project like this takes an enormous amount of resources! Funds are needed and will be specifically used for studio acquisition, recording, mixing, artwork, and then on to international distribution.