Cameron & James is an ethically produced menswear label with a focus on sustainable and eco-friendly fabrics. We believe that our careful fabric consideration and fashion forward designs when combined with our passion for sustainable and ethically produced clothing will help our clothes transcend seasons and become staples in your wardrobe. We aim to create a stylish, sustainable and eco-friendly menswear label that never compromises on quality. From the initial concept, through to the end product we ensure that every aspect of our clothing is sustainable and ethical. In the research and design phase we spend several months, to allow us to make sure we are using the highest quality organic, natural, reclaimed and recycled fabrics and techniques to bring you a piece of clothing which is truly unique.
Our aim to create an ethical menswear label, has helped us to become accredited with Ethical Clothing Australia and this partnership has unlocked several doors for us including festivals, runway events and photo shoots. These experiences give us a solid platform to highlight the juxtaposition of Cameron & James; combining two things that would otherwise be opposites – a modern fashionable menswear label and a brand that utilises sustainable and eco-friendly processes. Our goal is to give people a quality brand that they can be proud of.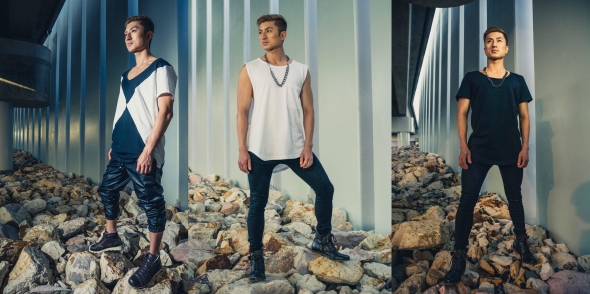 Photos from our Geometrical Parallel range.
Obstacles
Initially we out sourced to local manufacturers and the results of these partnerships were great but ultimately the time required and costs became too great for us to bear. Being able to purchase a new production grade sewing machine will allow us to produce 'in-house' hand sewn especially for you. This will allow us to continue our small runs, but to ensure that each piece is perfect. Creating the option for a make to order exclusivity, which follows on from our need to reduce excess waste. This will also give us the freedom to be able to explore production of clothing for upcoming events.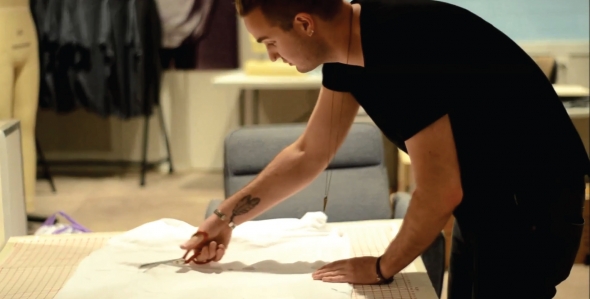 Cameron from Cameron & James cutting out patterns
Process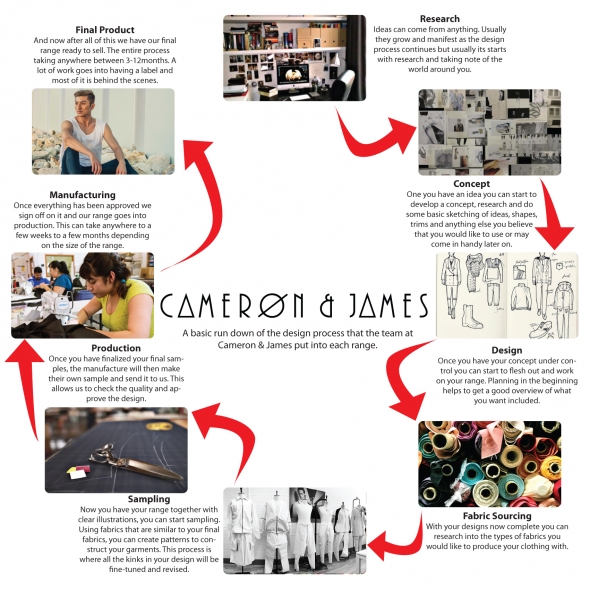 Background
After studying Fashion Design at RMIT, Cameron was exposed to the many different facets of the fashion industry and became disheartened at the surging trend for people to head into 'fast fashion'. A quick and easy trend for brands to mass produce clothing from low grade fabrics, using sub-standard techniques and cutting corners to save on production costs. This practice encourages workers both in Australia and abroad to be pressured into working excessive hours for less than minimum wage, labouring in conditions that compromise their health and safety and contribute to environmental decay.
Large labels were creating profit by destroying and degrading environments in the name of fashion. Not only was this the accepted norm but Cameron saw there were few labels or brands that could help to combat this; you could wear organic clothing, but you would compromise on style. Cameron decided that fashion and sustainability could coexist together. Cameron & James was born, a label that combines the exclusivity of a fashion forward menswear label with the piece of mind that comes with sustainable and ethical clothing.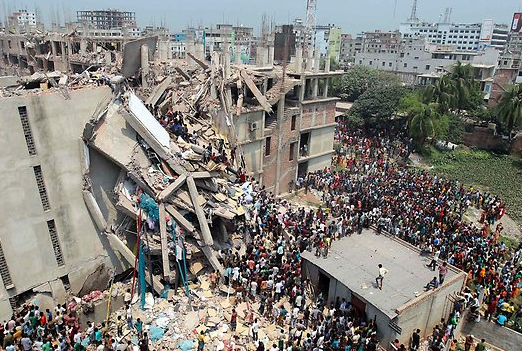 Picture from the Rana Plaza Building in Bangladesh in which over 1000 workers died.
.
How The Funds Will Be Used
Our primary goal is to raise enough money for our first major purchase of an industrial grade sewing machine to take the next step and continue to produce our clothing.
$2000 – An Industrial Grade Sewing Machine and commission to the awesome staff at Poszible
$2000%20 – If we can make more than our target we can invest into specialist machines, fabric and put money towards the exciting projects that are on the horizon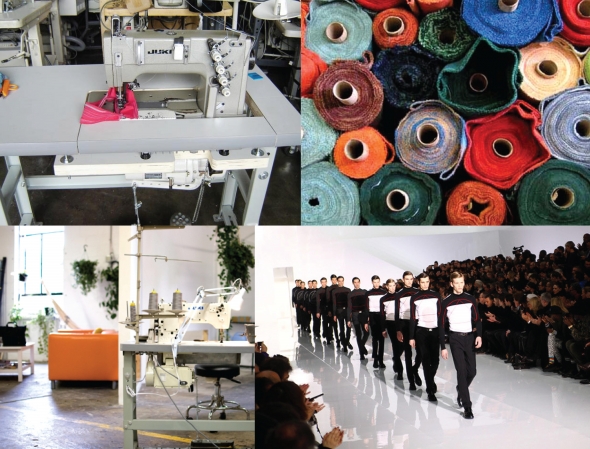 From left: Coverstitch Machine, Fabric Rolls, Specialist Machines, Fashion Weeks
The Challenges
So, as you can see, a lot of work goes into producing a piece of clothing and can be an expensive and time consuming process. The core belief of Cameron & James is to create an ethical and sustainable fashion label. We face harsh competition in a market where our competitors are using processes and fabrics which result in a piece of clothing which lasts perhaps 6 months or less. Given that our clothing is designed to last a lot longer and most of our designs will only get better with age, we have had to ensure our business model reflected this. Our processes and fabrics must be of the highest quality and as a result of our high standard we have had to scale back our partnerships with manufacturers and invest our time and money into building stronger foundations. Unfortunately at present we are at an impasse, we have the concepts and designs but we need your help to raise the funds for us to strengthen our brand and invest in our first major purchase of an industrial grade sewing machine.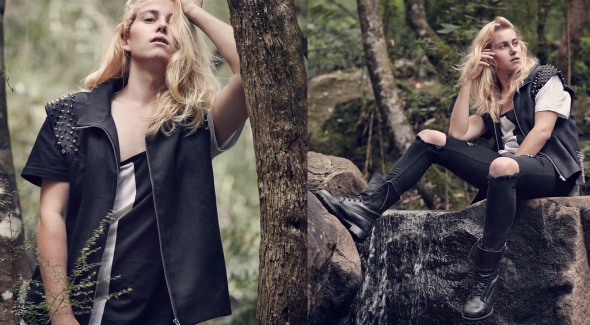 Photos from our Geometrical Parallel range.
We believe that this new sewing machine will be our way of ensuring that each garment we make will be of the highest quality. Cutting down production costs will also allow us to invest in a new range for 2015 and put money towards the bright future we have ahead of us. There are also a few projects underway which could allow us to greatly increase our exposure and a lot of them hinge on having the money to explore the opportunities that they have to offer. This is why we need your help, we need your financial support to not only grow and invest in our future but also to help show that 'fast fashion' is not the way of the future. That garments can truly last a lifetime.