I am turning 30 imminently. I realised a year ago that the only way I could come to terms with leaving my 20's behind, was to celebrate my 30th Birthday with an epic, fun and quirky house party, a fully immersive experience akin to a Fringe event!
The theme came to me in the middle of the night like an epiphany, SPACECAT!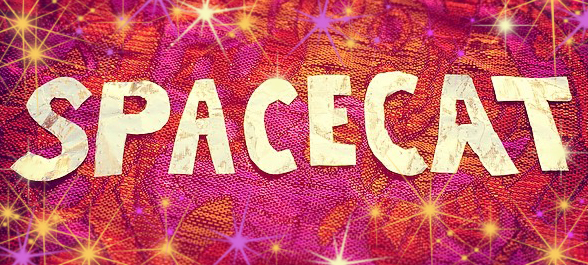 The party will be in November, and has been in the works for a year, friends, family, co-workers have all become involved and contributions are helping the plans come to fruition! However, whilst most of the items and décor needed for this epic party have been sourced, one item that I hope for of is a little out of reach. A GIANT 3m INFLATABLE CAT!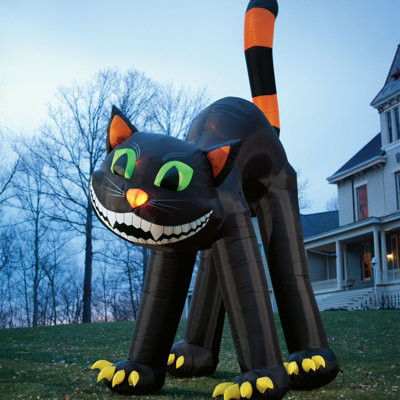 The cat will become the mascot for the party, and will complete every dream I have for my 30th Birthday!
This crazy crowd funding idea came about from talks with my friend Eden, from '
We're All Mad Here
', who has generously donated her time and creative genius, to help me by coming up with some great pledge rewards, she is the designer behind the wallpaper, stickers, and SPACECAT brooch - all will only be available through this campaign.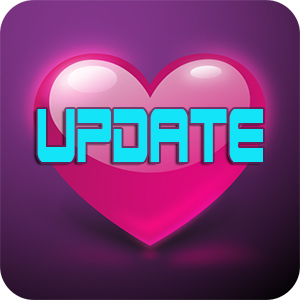 A heartfelt THANK YOU to all who have donated to my SPACECAT Inflatable Cat campaign! I am still amazed I reached my initial goal in less than 2 days!
However, seeing as these SPACECAT brooches are so fantastic, and limited to only this campaign, I would love to STRETCH the goal sights higher, and see more people with fabulous SPACECAT brooches!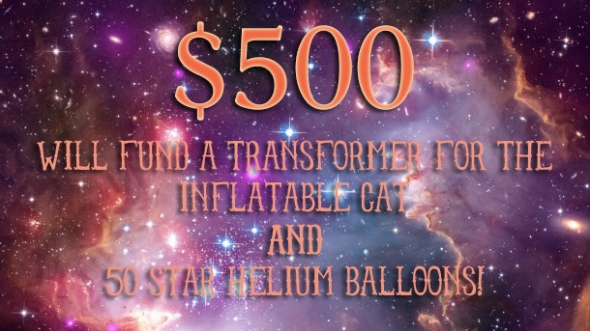 If I can raise $500, this campaign will also fund a voltage transformer for the inflatable cat AND 50 silver star helium balloons! (I've never had helium balloons at a party before, what a novelty!!)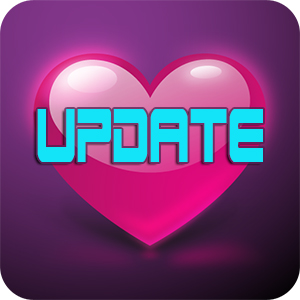 No wai! I never thought i could reach $500! What a fantastic surprise, I'm so grateful to everyone who has helped me get this far! I guess seeing as there are several days still to go on this campaign I'll do another stretch goal...
So, I'd love to hire some LED bar tables, they look so cool and would really add to the spacey atmosphere I'm trying to create for the party. They cost $50 each to hire. Every extra $50 I reach over will mean a LED table!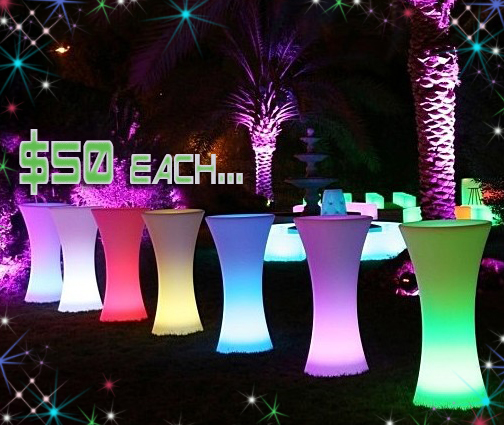 How The Funds Will Be Used
$200 of the funds raised will cover the cost of the inflatable cat, imported from America.
$100 will cover the costs of making the cat brooches, stickers and postcards.

Stretch goals:
$50 for a wattage transformer for the Inflatable cat.
$150 for 50 star shaped helium balloons.

Stretch goals (bonus edition):
With every $50 I go over $500, I'll be able to hire a LED bar table!

The Challenges
I don't see too many obstacles with this project, other than the production of the spacecat brooches could possibly take longer than planned if any laser cutting issues arise.