It is becoming harder to be a foster carer. Day-to-day challenges are expected, but the Victorian system is not offering carers the support they need.
Which is where we come in.
The Foster Care Association of Victoria (FCAV) is a not-for-profit organisation that aims to strengthen foster families and enhance the wellbeing of children in their care.

We have three goals: shape the foster care system, grow the capacity of foster carers to contribute to the lives of children and young people, and share knowledge.
We are here to help carers improve the lives of children and young people in their care through the provision of information and support, while advocating for their needs to government, foster care agencies, and through the media.
This Pozible campaign is the first step in a much bigger plan.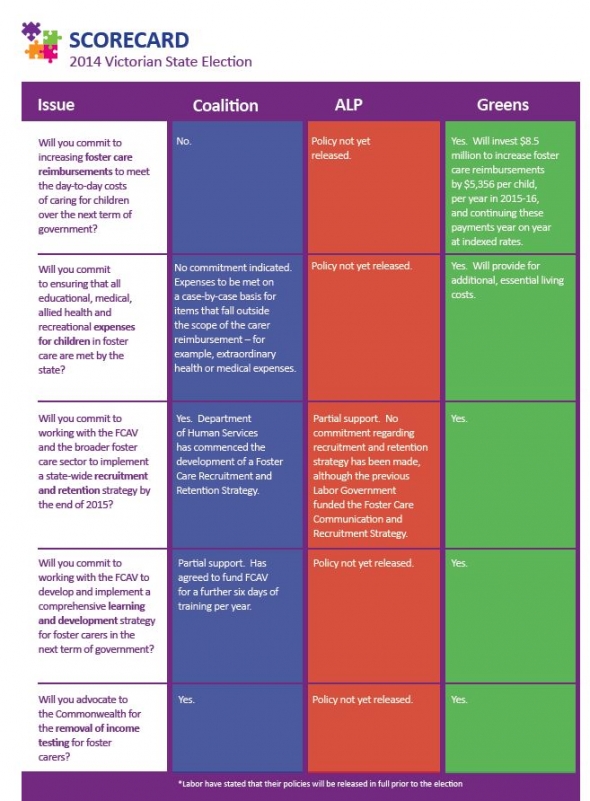 Foster Care in Victoria
The 2012 Protecting Victoria's Vulnerable Children Inquiry (PVVCI) recommended significant investment in improved carer support and the introduction of a professional carer model.
In the last decade, the number of children who require foster care has risen by 62%, while the number of available carers in the system has shrunk.
Yet the financial allowances provided to foster carers, which must cover basic material needs for children such as food, clothing, transport, and other day-to-day needs, have not increased.
Foster carers are volunteers. They give their time, their home, and subsidise the cost of caring for vulnerable children by as much as $5,356 a year out of their own pockets.
Find out more about us
on our website OR
please LIKE our Facebook page
www.facebook.com/fostercarevictoria
How The Funds Will Be Used
What will $11,000 pay for?

We are preparing for a broad advocacy campaign to garner greater recognition and funding support for Victorian carers.

Your pledge will help get us in a stronger position to support and mobilise our members and the public through funding the following mini-projects:

The addition and staffing of 'live chat' function to the FCAV website for 2 years;

The creation of a user friendly website: Search engine optimisation audit and general improvements; and

The development and distribution of two election advocacy communiques to all carers.

The Challenges

Find out more about the SAVE FOSTER CARE campaign at http://www.savefostercare.org.au/.