Evangeline explores issues of adoption and belonging through the story of a runaway clone.
---
READ: Christine's article on why she writes sci-fi, at
Mamma Mia
CAST UPDATE:
Georgia Flood
will play EVANGELINE (currently appearing in House Husbands and Wentworth) with Benjamin Hoetjes as TEN. We are very excited!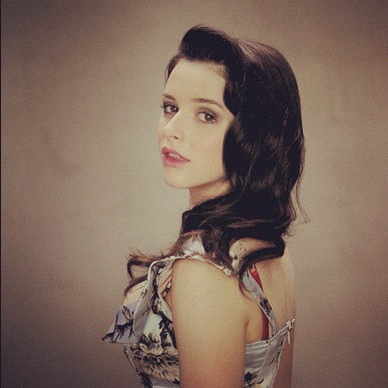 I am Evangeline is a sci-fi drama with a romantic undertow, set in an alternative present day.
It is about a desperate woman who takes on the hostile city as she searches for the cure to make her fully human. In doing so she is forced to confront issues of identity and kin.
Why we need your pledge
Christine and Jonathan are the main investors in the film, spending a big chunk of money and calling in favours. But we also need your help to secure our 8 locations, pay for sets and contribute towards our equipment bill. We also want to give our cast and crew some money for expenses during the four week shoot (they'll be on deferred wages).
But besides your cash, we want you to feel part of the project and our audience.
Synopsis of the film
What would you do to become human?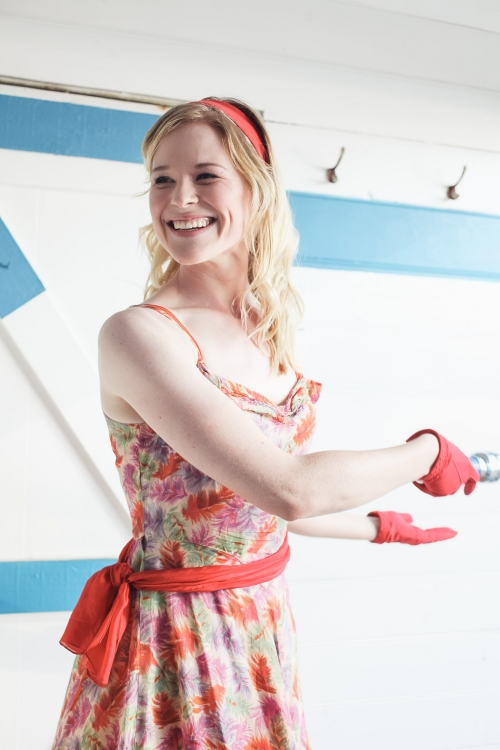 Evangeline is a runaway. Manufactured for a rich man's pleasure, she yearns for more. But she has the clone flaw, a sleeping sickness, her brief life snatched between sleeps. The only cure is cells from the brain of Diana, the woman she is cloned from. But Diana is a powerful adversary.
Evangeline finds an unlikely ally in Ten, a two-faced petty criminal, and they make their way through a lawless city to confront Diana and take the cure she so desperately wants.
Why this story?
I am Evangeline began as an idea in October 2010 when Christine and Jonathan committed to develop a genre project rich in story, character and achievable on a tight budget .
From the writer/director,
Christine Rogers
: 'I'm adopted, and this has deeply shaped who I am. I feel compelled to use storytelling to explore ideas of identity, genetics and kinship. What does it mean to be unique? Is your genetic heritage what makes you? Can ties of love be stronger than blood? An imagined world of human cloning is the perfect context in which to explore these universal questions.'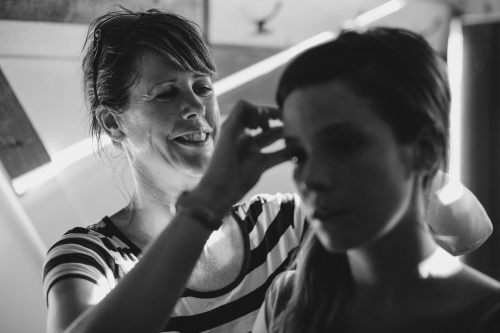 Shooting commences 17 June
We are shooting over four weeks in June/July 2013, using the Dickensian locations of Melbourne city to create an unsettling yet visually stunning world. Post-production will be completed in the remainder of 2013. Our cast and crew will be a mix of film professionals and RMIT students and graduates.
We are now in pre-production. We are midway through casting and production design.
In the next couple of months we will finalise our cast and locations. We'll get the props and costumes sorted, and work out what sets we need to build.
We will have the film completed early in 2014 for selected film festivals, then on to a wider release.
Why we will succeed - about our team
We know what it takes to get a feature film up.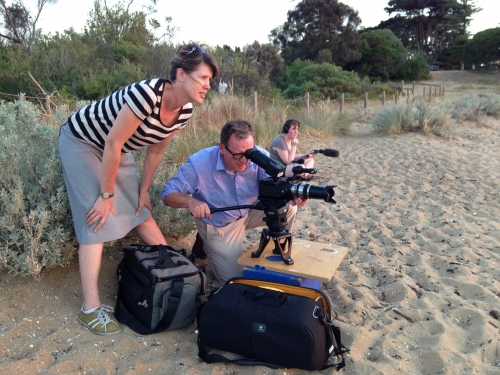 Christine
(writer/director) and
Jonathan
(producer) have a great track record. Christine has written/directed eight short films, and written more than 10 feature films. She's been involved in all aspects of film and TV for the last 25 years. Last year they produced over 2 hours of documentary stories and over 40 online videos. And Jonathan is associate producer and production manager for Ian Pringle's new film, which shot in January 2013.
Importantly though we have the commitment of an incredible bunch of people to the film already including
Craig Batty
(associate producer, script editor),
Robin Plunket
(Director of Photography),
Clifford Hayes
(editor), Rosanna Blacket (production designer), Lou Mitchell (casting),
Darrin Verhagen
(music).
Find out more
Please contact us directly if you've got any questions or suggestions through
facebook
or by visiting the
Evangeline website
.
Teaser video - a big thank you
The teaser is possible due to the fantastic contribution of the cast and crew: Kyrie Capri (EVANGELINE), Vanessa Moltzen (SOL), Robin Plunket (DoP), Ruth Richards (sound), William Stanforth (camera assistant), Michael Chmielewski and Clifford Hayes (editors), Jason Lau (stills photography), Darrin Verhagen (music), Libby Barry (catering), Christine Rogers (director) and Jonathan Roper (producer). Also special thanks to Georgia Verapen for giving us free access to her family's bathing box.