My proposal for my first solo exhibition since I moved to Switzerland has been accepted and I need your help to produce the artworks.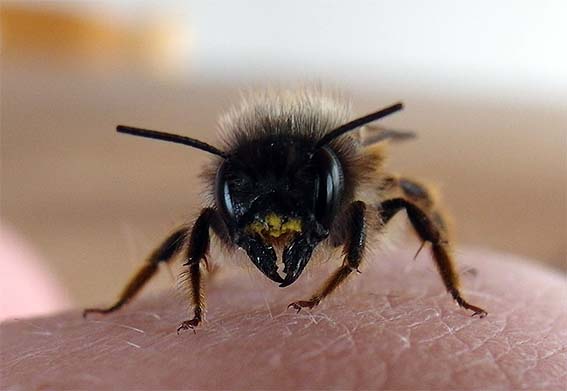 Bee poiesis
is an art exhibition with community outreach, to be held 31 October to 9 November 2014 at the Müllerhaus, Lenzburg in Switzerland where I now live. This exhibition explores the relationships between wild bees, honey bees, plants and humans. It engages with the global bee crisis and loss of biological diversity that we are currently experiencing, through the poetics and aesthetics of human/bee/plant interactions and communications. As a newly trained beekeeper, artist and citizen of Switzerland and Australia,
Bee poiesis
is my response to these concerns and will include mixed media artworks, public talks by local, national and international speakers, and a series of artist workshops for school children.
Your support is vital!
Over the last decade significant honeybee colony losses have occurred across the globe. Honeybees play an important agricultural role in pollination, providing fruit and vegetables for human consumption, as well as feed for meat and dairy cattle. In response to concerns about bee decline and its effect on agriculture, more and more non-beekeepers are actively interested in keeping bees. With
Bee Poiesis,
I will attempt to create a meeting space for beekeepers, artists, scientists, local food producers, people passionate about biodiversity, school children, and in fact anyone passionate about bees and their vital roles in our communities. I have already received sponsorship to bring local, national and international speakers together for the public talk series. I need your support to produce artworks for the exhibition.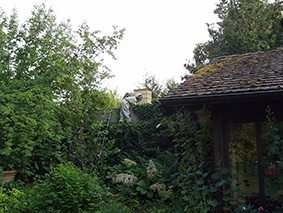 Please help make the
Bee Poiesis
exhibition happen!
Acknowledgements
Some Of My Previous Work
I have been exploring the poetics and aesthetics of bees since 2012, when I undertook an art research residency (with
Tarsh Bates
) at the
Centre for Integrative Bee Research (CIBER)
at the University of Western Australia. This residency,
I Lay my Ear to F
uri
ous Latin
, explored the complex relationships between native bees, European honeybees, plants and humans in Perth, Western Australia. We conducted laboratory research into bee breeding techniques, held Primary School outreach activities with CIBER beeyard manager and beekeeper Tiff Bates, organised a cross-cultural workshop run by Neville Collard, and re-homed feral bees.
Conducting laboratory research, CIBER residency, 2012
Since returning to Switzerland I have spent the last two years becoming an urban artist-beekeeper. I participated in beekeeping training and am a member of my local bienenverein. Taking care of two registered hives on my property in Lenzburg allows me an intimate insight into the lives of honeybees in urban Europe. I see the dramatic effects of disease on my bees and the amount of care they need. Working with them on a daily basis has deeply affected my art practice and my understanding of my ecology, resulting in
Bee Poiesis
. I am also particularly interested in the effects of urbanisation on the biodiversity of bee species and the relationship between bees and the plants they pollinate.
See more of my work
here
How The Funds Will Be Used
Your generous support will be used to purchase the materials to produce artworks for the exhibition, including a wild bee habitat, a digital honeybee hive, inkwash drawings of wild bees coloured with local plant dyes, watercolour paintings of local honeybee houses, glass etchings of agricultural plants that are pollinated by bees, and a glass honeybee hive made from frames from my own working hive.

Your support will go towards the purchase of…
Material costs $2460 ACHIEVED!
Postage of Pozible rewards $220 ACHIEVED!
Pozible fees (8%) $240 ACHIEVED!
Catalogue printing (300 copies) $400
Catalogue design, photography and writer fees $1,500
Exhibition venue $600
Exhibition opening $2,000
Translation fees $500
PROJECT TOTAL $8,000 AUD