In an age where everyone seems to own a mobile device, the power supply has become a bottleneck. Wired charging is in the past, cordless charging will rise to dominate.
Starting two years ago, our team has dedicated all our efforts to wireless charging technology, with the intention to tackle the various drawbacks of the current generation technology.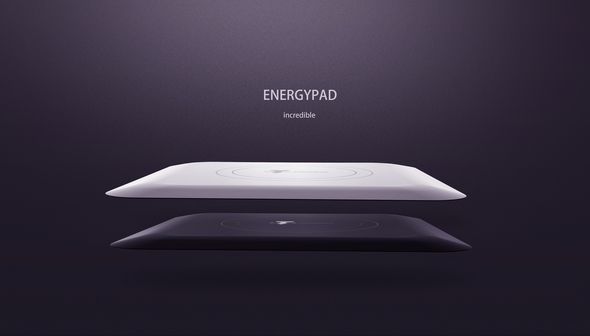 In the process of research and development, we tried to right the wrongs of wired power supply.
+ You forget to plug into a charger overnight and your smartphone blacks out the moment you walk out the door.
+ Standard wired chargers are restricted to individual devices and reduce mobility.
+ Current wireless charges produce excessive heat and charge incredibly slowly.
+ Wireless charging bases are very vulnerable to dust and water spills
+ When the novelty wears off, you go back to wired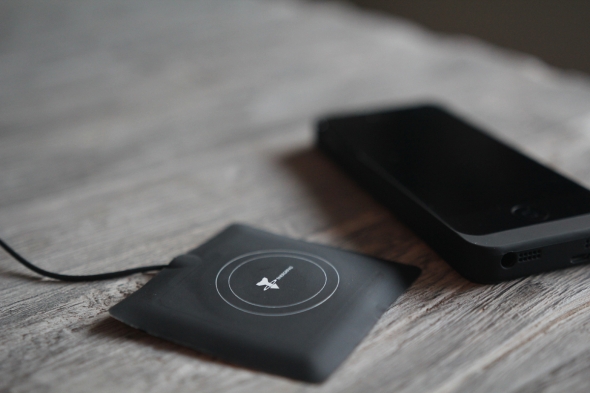 The imperfections of current wireless charging devices compelled us to redefine the technology and devices. So, after 12 months of tireless research, development and testing, we have come up with a solution.
The result is our revolutionary wireless charger – EnergyPad.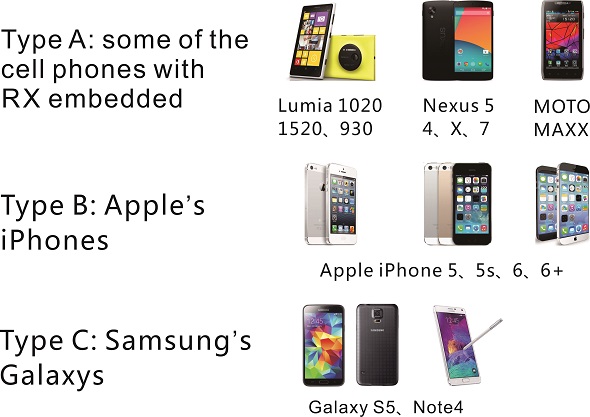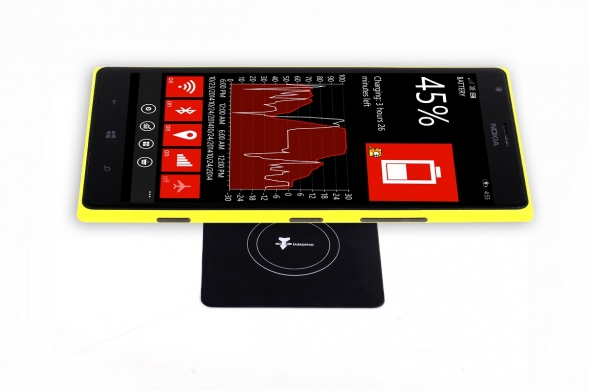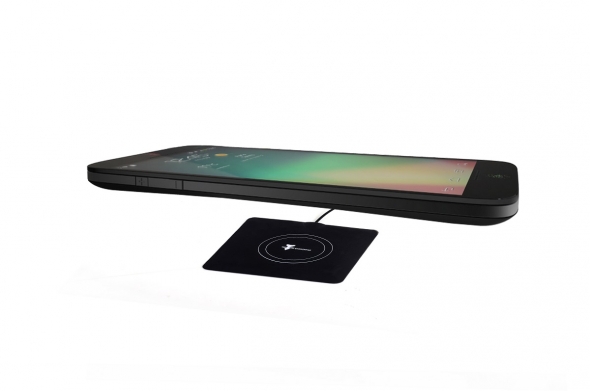 EnergyPad诞生记
在这个移动终端大行其道的时代,能量供应遭遇瓶颈,有线充电难以满足随时充电的需求,无线充电将放异彩。
早在两年前,我们团队就已全心投身无线充电技术,以期通过无线充电解决有线充电的各类弊端——
当匆忙间忘记带充电线,出门之际手机断电,屏幕惨淡空;
当传统有线充电拘束了智能终端,能量限制成为移动的束缚;
当传统无线充电之际发现充电低效耗时,同时手机高烧不止;
当传统无线充电设备不防水、防尘,无处放置,又随处碍眼;
当您兴冲冲地使用传统无线充电器时,因为种种不得已又无奈回归传统有线充电充时;
种种无奈,个间遗憾,催促着行业里的我们来重新定义无线充电设备。
经过深圳特斯拉团队一年来不断地研发试验,一项项逐步解决了这些传统无线充电设备的弊端。最终,一款革命性的无线充电器——EnergyPad诞生了!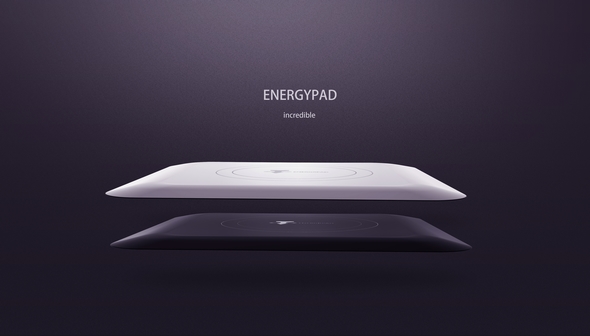 现代社会,让人们每天从家到公司,再从公司到家,有时候还是开车的,在这个滚动的时间里智能手机总是陪伴左右,让人们保持除了物理接触外的另一层网络接触。
为了让智能手机发挥完全的能力,无处不在的能量补给——EnergyPad,是必要的选择。
EnergyPad会让你忘记我要充电这个句子,让你每次站起去实现下一个成功的时候智能手机都充满能量。
根据我们的调查与实验,一个人只要有3~4台EnergyPad,就能在实现完全的无线充电生活与工作,并且完全抛弃笨重和危险的移动电源。
至薄,一切地方皆可用
传统无线充电器的厚度在8mm~12mm,不仅碍事,而且容易导致使用安全问题。
相比之下,EnergyPad厚度只有2mm,纤薄到无与伦比,平滑过渡的边缘更使得其与环境和谐无碍,无论哪里,随处可放。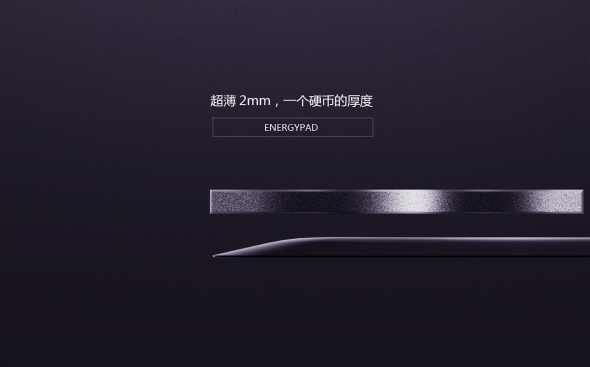 超薄的机身让无线充电器不会再有碍事的凸出感。不论是书桌、茶几,还是汽车中控台,甚至在候机厅坐椅扶手上,EnergyPad都能与周遭环境和谐地融为一体。
至冷,保护你和你的爱机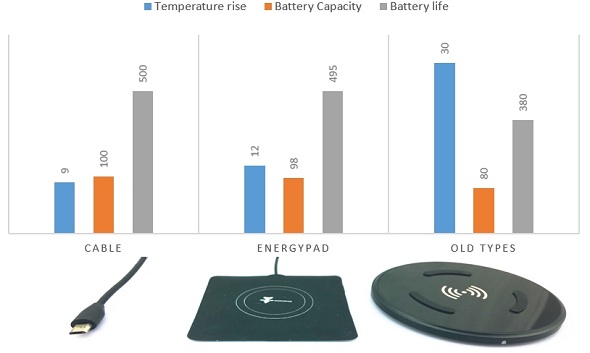 传统无线充电器在使用的时候,手机温度升高幅度是很高的,一般相比环境温度会升高20多℃(最高甚至升高40℃之多)。因此,一方面影响了用户体验和使用,另一方面电池实际容量也会大幅度下降,手机整体寿命也会随之缩短。
相比之下,EnergyPad就冷多了——使用时,温度仅升高10℃左右。与同样情况下的传统线充差不多,因此保证电池能真正充满,同时也保护了手机与电池的寿命。
至强,防护设计让你风雨无阻
IP67标准,产品布线行业最高实现的防护级别,不仅整体防灰尘吸入、防渗透,而且同时防护短暂浸泡。专业强力的防护设计也是Energypad的一大特点之一,已达到IP67标准的产品给您最佳体验与陪伴,忠实与敏锐地响应您的召唤。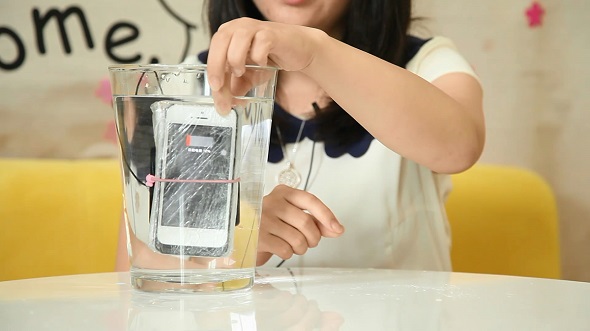 至便捷,室内与户外的最好助手
是不是常有这样的情况:坐到办公室里或者回到家后,开始忙碌或者休憩却忘了为手机充电?而就在您又要出门的时候,手机早已不知不觉消耗了一大半的电量,让您懊恼、叹气。
有了EnergyPad就不一样——您总能一眼在凌乱的办公桌上看到它的身影,随时等待为你服务,让您的手机可以随放随充,永远不缺电。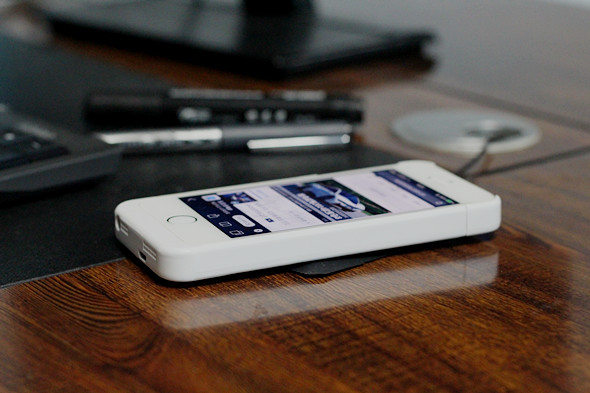 有时候,你可以这样用:
将EnergyPad用不干胶,固定在一个手机架上,就可以实现一边充电,一边聊天、看报、查资料了。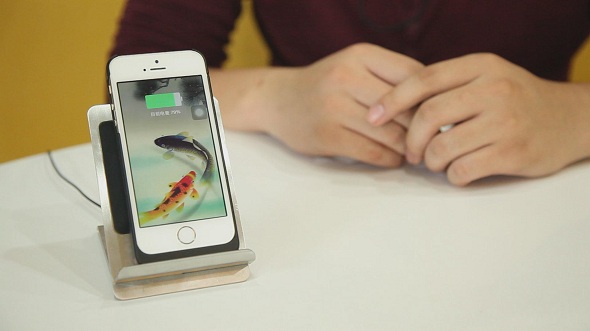 (注:图中不锈钢手机架不参与本次众筹)
又是不是有这样的情况:出了门,在奔驰的汽车上,手机也在消耗着他的电量,甚至当你抵达目的地时,手机电量早已变红闪烁?
有了Energypad就不一样——贴心的车载无线充电器会与您一路同行驶,为您和您的同伴提供不间断和更安全可靠的无线电能。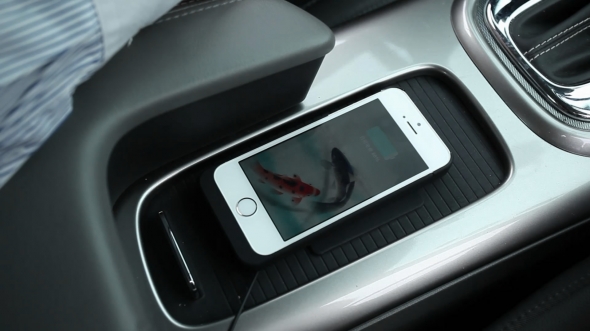 传统车载无线充电器,大多保留了MICRO-USB接口作为供电接口,因此消费者必须自行购买点烟器型USB充电器才能在车上使用。
相比于市面上销售的大多数缺乏保护装置的点烟器型USB充电器——会对无线充电器和手机造成安全隐患,EnergyPad车载版设计有双重保护装置,一旦车辆供给的电压超出范围就会瞬间产生保护,避免对EnergyPad和手机造成破坏。
并且,EnergyPad车载版还设计有USB输出接口,不仅能够输出最大3A的电流,而且支持iPhone、三星的不同型号手机的最高速充电的控制协议,方便您的使用。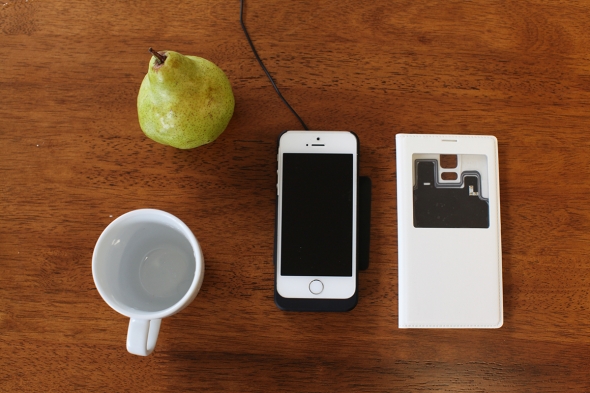 至贴心,专用配件与您相连
考虑到种类繁多的手机品牌与型号,我们针对不同手机搭配了相应实现无线充电的配件:对应已经备有Qi无线充电接收功能的手机用户,可以直接购买Energypad便可以实现无线充电,比如Lumia系列的手机,和Nexus系列的手机: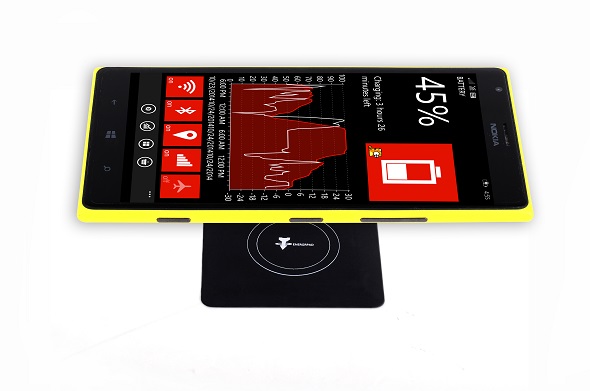 (lumia1520手机)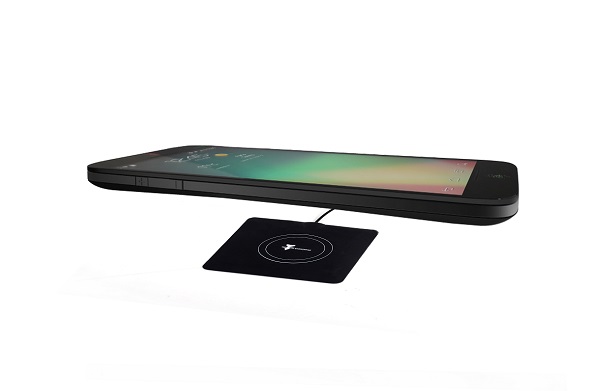 (Nexus6手机)
而针对IPhone5/5S、iPhone6的用户,我们搭配提供了业内第一款充电速率达到1A的低温无线充电外壳(背夹),也第一次实现了无线充电与有线充电速度相同的理想目标;我们吸取了传统手机配件的产品经验,发现了它们的不足,重新设计了新的配件。比如传统产品会破坏iPhone的接口,而我们的产品能够有效保护iPhone的接口,并且充电速度大幅度提升,而且充电温度大幅度降低。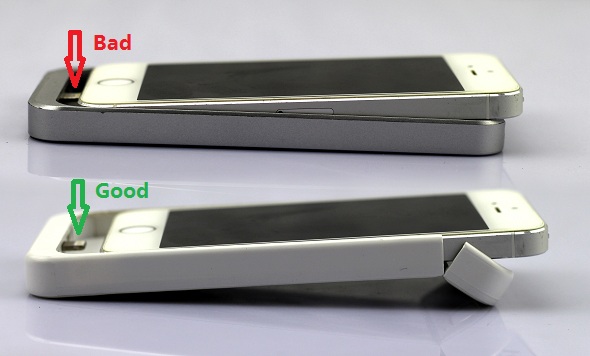 针对三星S5、Note4的用户,我们提供了业内充电速率最快、效率最高、温度最低的无线充电接收皮套,让没有配备官方无线充电背夹的S5、Note4手机也能享受到比原厂配件速度更快、温度更低的无线充电体验:
我们发现三星S5手机,可以吸收最大的无线充电电流是远大于官方无线充电背夹限定的750mA,可以达到接近1A。因此我们重新设计了S5和Note4的三防皮套,经过测试可以在3小时内将S5充满,并且非常低温,比原装的还要好!
项目进度时间表
*2013年8月制定项目,以及确立产品目标[已完成]
*2013年10月理论研究,以及产品模型,结构的仿真[已完成]
*2013年12月预研样机完成[已完成]
*2014年3月产品效率由65%至72%[已完成]
*2014年9月解决产品EMC问题,电池兼容以及产品外观设计[已完成]
*2014年10月产品模具开模[待进行]
*2014年11月内测产品投产[待进行]
*2014年12月量产、正式产品发货[待进行]
回报发放安排
具体手机与配件类型请参见如下图表: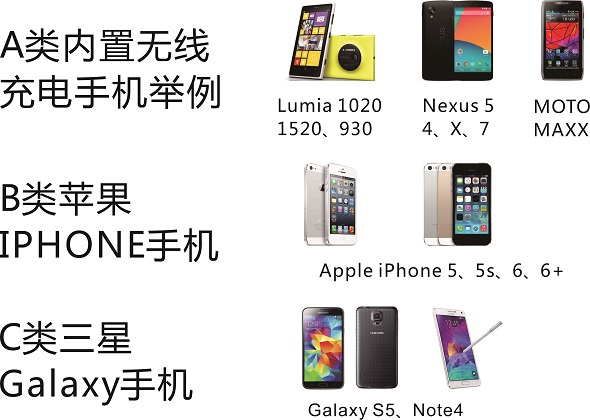 1、您收到的最终产品将统一是更加好看的白色款;
2、我们将于众筹结束后规定时间内发货;
3、中国大陆的用户包邮顺丰;
4、 海外客户需要额外支付邮费(具体价格参照各个回报设置);
5、中国大陆顺丰邮寄的时间为3-4天左右;
6、海外物流的时间一般为20天左右,如需清关则时间会更长;
7、海外客户如遇到清关问题,相关关税需要客户本身承担。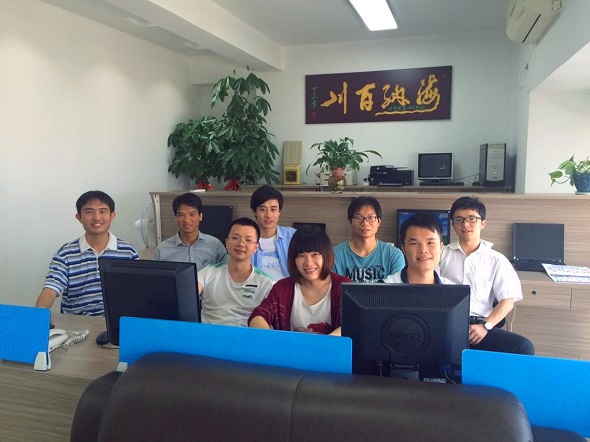 冲击众筹金额!到达阶段目标,我们会有额外超给力回报哦~
具体活动关注我们新浪官方微博:@EnergyPad
你们的支持,就是我们的动力,骚年们,开始吧!~
在支持后,如有任何疑问,可以随时通过以下方式找到组织:
QQ群:62076956
官方邮箱:crowdfunding@teslawirelessdevice.com
公司官网:http://www.teslawirelessdevice.com/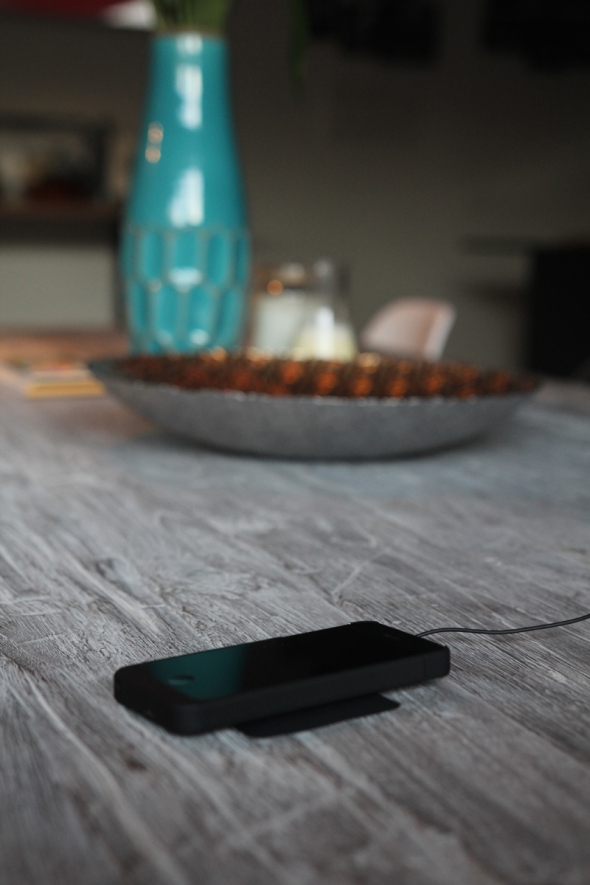 EnergyPad First Generation
The first generation of EnergyPad will include two types:
1. At Home charger: with an AC plug on one end, you can connect EnergyPad to AC power at home, the office, or any place you want.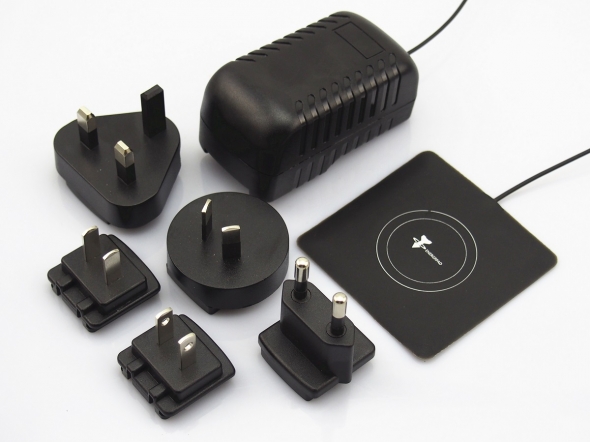 2. In Car charger: with a cigarette lighter plug on one end, you can connect EnergyPad to your car's lighter socket, then place it on the console, navigation mobile phone holder, or any other place in car.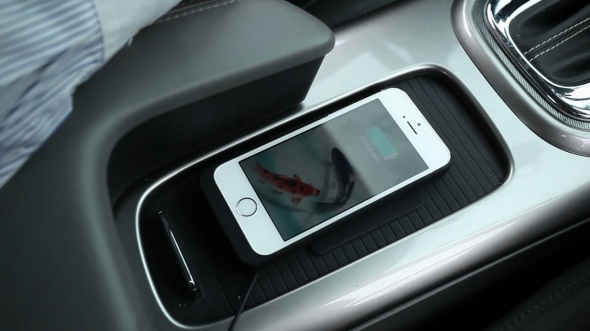 No matter if you are a first time wireless charger user, or a seasoned fan, EnergyPad is your best choice.
项目发起人心声:充电要快,要最快
两年前,我第一次用上无线充电器的时候,我深深被这个方便的体验打动了。
这两年,因为开发和销售的原因,我尝试了超过30种不同型号的无线充电器,但体验下来,却没有一个无线充电器能够让我体会到和使用原装电源线相同的充电速度,有的甚至还不到一半——最长的一次,我用了10个小时才将手机充满电,几近崩溃。
其实,很多品牌的无线充电器,是有能力给手机提供很快的充电体验的,但是他们并没有配备合适的大功率电源:一般而言,需要5V2A的适配器,才能满足这一要求——而这种适配器,也就是iPad或者Note3的原装适配器,价格一般在100元以上。
我们日常常见的适配器,只有5V 1A,甚至众多高仿、山寨适配器只有5V 0.8A,这样一来充电速度当然很差。
在一些厂家看来,你让我配高品质适配器,我就没法赚钱了,而且你也知道我如果配也不会配过认证的,出问题了怎么办?还不如让消费者自己去买。这是对他们公司负责了,但是对消费者却最不负责——哪个消费者不希望自己买到的东西是最好的,最理想的呢?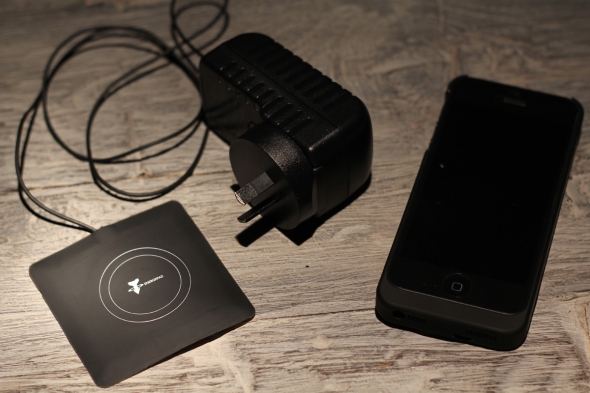 因此,我们决定在我们公司的产品中,内嵌能够通过德国GS认证的大功率适配器模块,不仅让消费者在采购EnergyPad后能够立刻体验全球最快的无线充电体验,而且我们确定EnergyPad的零售价与同类最高品质的单独无线充电器相同,这样不仅可以帮消费者更经济与实惠,也更安全与便捷。
在目前来说,EnergyPad是全球充电速度最快、兼容Qi协议的无线充电器,也是为消费者做出来的最负责任的无线充电发射器!

EnergyPad redefines the wireless charger
+ EnergyPad is the slimmest wireless charger ever - only 20% of Nokia's or Samsung's - making chargers less of a distraction, more of a work of art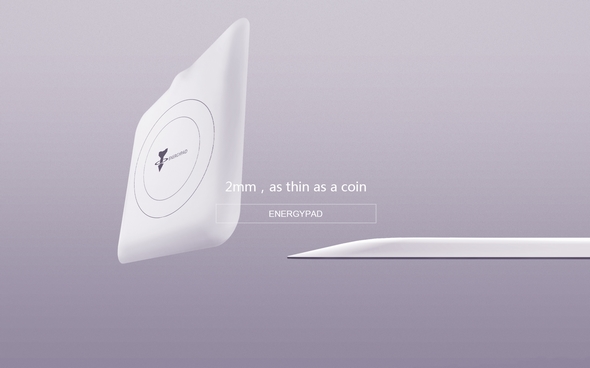 + EnergyPad is the fastest wireless charger you can buy now and in near future, 40% faster than current models. it embeds a 12W GS certified power supply which can work from 100V to 240V AC, and can output up to 5V1.8A, higher even than the maximum Qi standard of 5V1A. This also means EnergyPad can save you 15~20 USD for an additional 5V2A power supply.
( Other wireless chargers are only power transformers from DC to AC, so you won't have the best charge experience since normal power supply is only 5V1A, which after transform is about 5V0.7A at most to you phone, or about 40% longer charging time as phone spend power as charging.)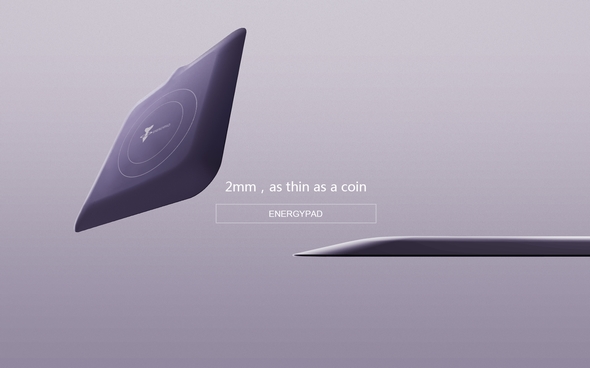 + EnergyPad is the safest wireless charger, the first consumer wireless charger to meet IP67, and that means it is water-proof, dust-proof, and anti-strike.
+ EnergyPad is the coolest wireless charger too, generating just 50% of the heat of competitors and protecting you and your phone. Cooler charging also relays approx. 10% more power into the battery.
+ EnergyPad's car charger has embedded a serial strategy of protection, as well as fastest charging.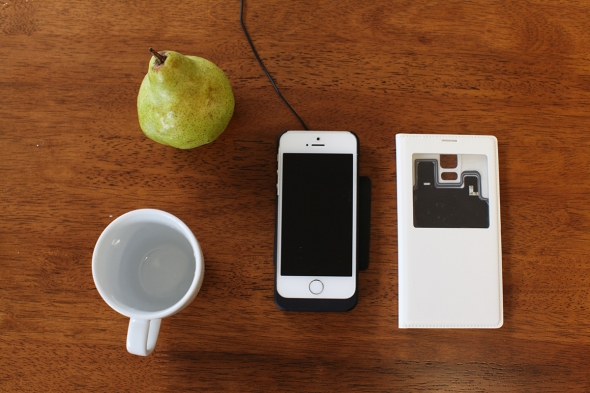 How The Funds Will Be Used
We will be funding for:
- The procurement of electronic components, electrical wiring, casing material
- The design and manufacture of moulds
- The circuit board production and testing
- Product assembly and testing
- Product packaging and more.

The Challenges
Traditional wireless chargers, stripped of their shells, look almost identical in terms of the layout and components. If we continue along this path, low temperature, small form factor, and IP67 will never be attained.
Obstacle 1: Ultra slim form factor
After months of trial and error, at the end of 2013, we finally built a engineering unit that was just 2mm in thickness. We named it Mil (the unit for 1/1000 inch). At the same time, Mil also boasts a working temperature comparable to that of wired chargers. We shot a video to celebrate it.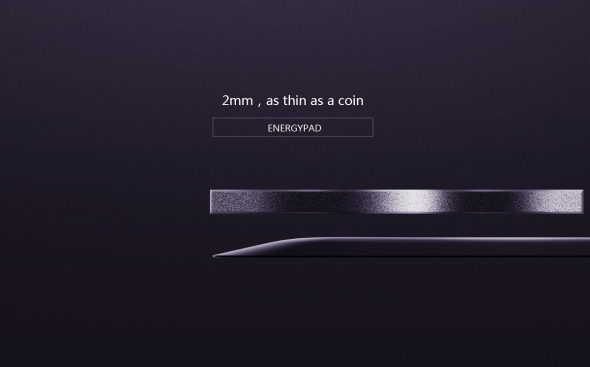 Obstacle 2: Water-proof, fire-proof, and drop-proof
To achieve our goals, we visited hundreds of material suppliers, consulted more than ten material and manufacturing experts. And finally we made all non-electric components fire-proof, ensured that the internal structure can withstand multiple drops, and total liquid immersion.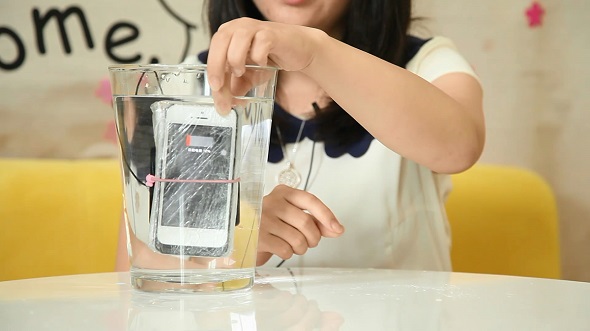 Obstacle 3: No over-heating
Traditional wireless chargers often heat up to 60 degree Celsius while working. We drastically lowered the number to 42 by optimizing internal organization and heating conduction.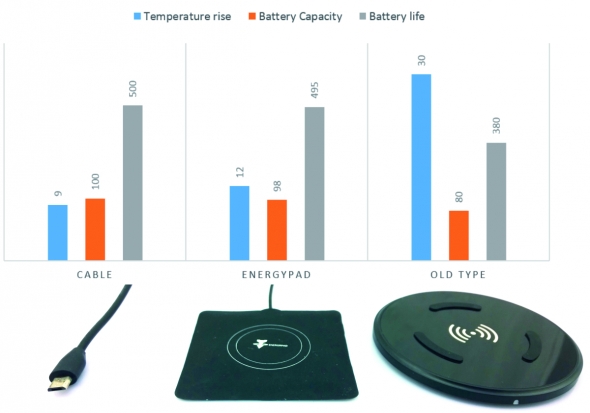 Obstacle 4: Layout design
We rejected traditional wireless charger circuit models, redesigned the fundamental models, technology frameworks, structure topology, digital and analog topology, product appearance, usage pattern, and accessories, with the ultimate intention to make our EnergyPad universally applicable, and let wireless charging be the popular choice for power supply.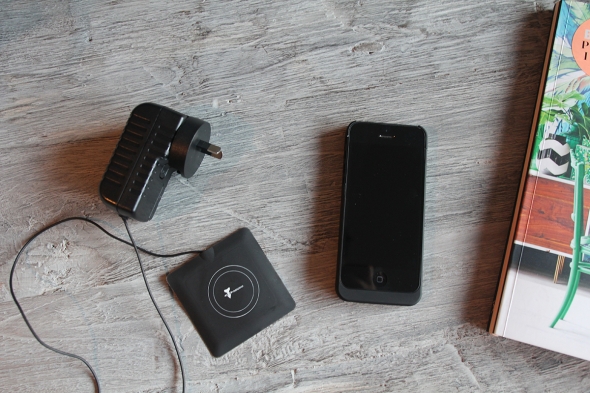 Obstacle 5: Industrial design
Through hundreds iterations of design, communicate and redesign, we together with our designing team, arrived at the simple, thin, yet material appearance.