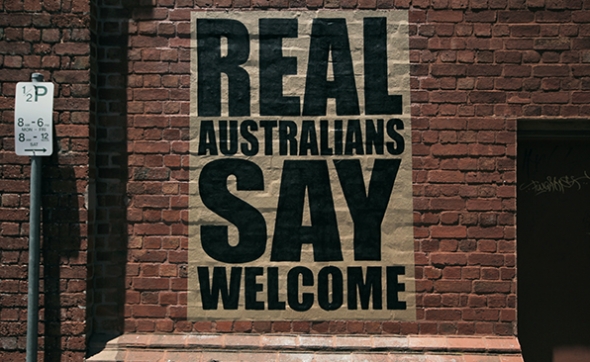 Help me stick up 1000 of these posters across Australia, including all 8 capital cities. I've been working on all kinds of large scale street art projects over the past five years, but the idea for this project came from our national anthem..

I want to find out if we really do have the 'courage to combine'. I'll be talking to people as I go and documenting the whole project with regular videos so you can follow my journey via my
Facebook page
.
How The Funds Will Be Used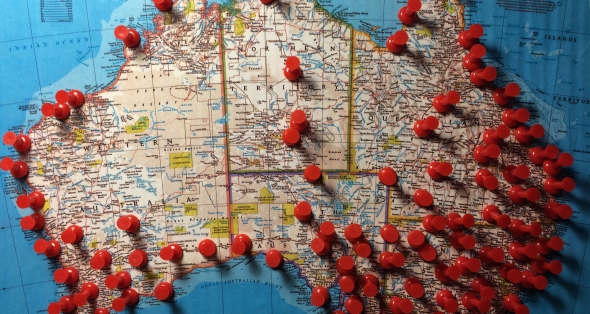 All funds will go to printing costs and travel expenses. Excess funds will be donated to charities such as the Asylum Seeker Resource Centre and Welcome to Australia who assist asylum seekers directly.
All of the printing will be done by hand in my studio and will cost around $2200, leaving about $630 to cover my travel expenses for each capital city. That's enough to get me there, pay for cheap accommodation and transport in situ (if necessary). If you happen to live in any one of Australia's 8 capital cities and you'd like to lend me a hand I will be eternally grateful, so
get in touch!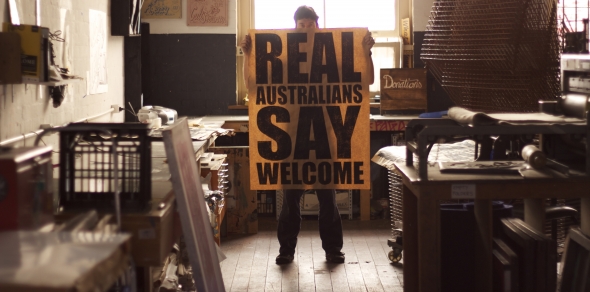 The Challenges
Printing 1000 posters will be easy, sticking them up will be difficult.
I've been working on large scale poster projects for over 5 years so I know all about the challenges. This project is larger than anything I've previously attempted but, in the grand scheme of things, it won't be too difficult. I know Adelaide, Darwin, Melbourne and Sydney well enough but every other capital city will require a bit of extra planning. I'll be sharing the maps I use so you easily suggest spots for the posters.
If you want to help out putting up the posters
get in touch
! Also, any assistance you can offer in terms of advice, transport or accommodation will be much appreciated!