GABA Concept Restaurant - NOT YOUR REGULAR RESTAURANT!!!
GABA Concept started this project because we want to improve the health and well being, as much as we could, in an individual through the food we serve and the environment we provide in our restaurant. Also we want those who is concerned with sugar intake to enjoy desserts that they couldn't before because most desserts out in the market are prepared in conventional way.
But first thing first lets find out...
What we have done so far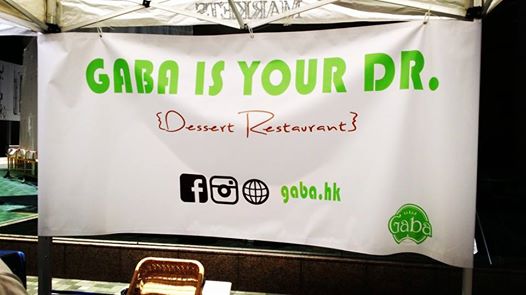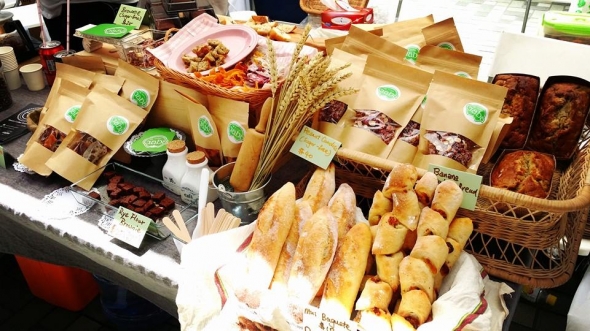 GABA Concept had participated in an event called Island East Markets. At this event, GABA sold healthy foods such as air-dried veggies, low sugar coconut peanut candy and low sugar brownies made with rye flour.
Who is behind GABA Concept?

GABA Concept was founded by 7 young individuals who come from different background and professions yet who are all passionate about food and have the same goal, to open a restaurant that provides awesome and healthy food/drinks and a place where customer could recharge mentally and physically.
What is GABA and Why GABA?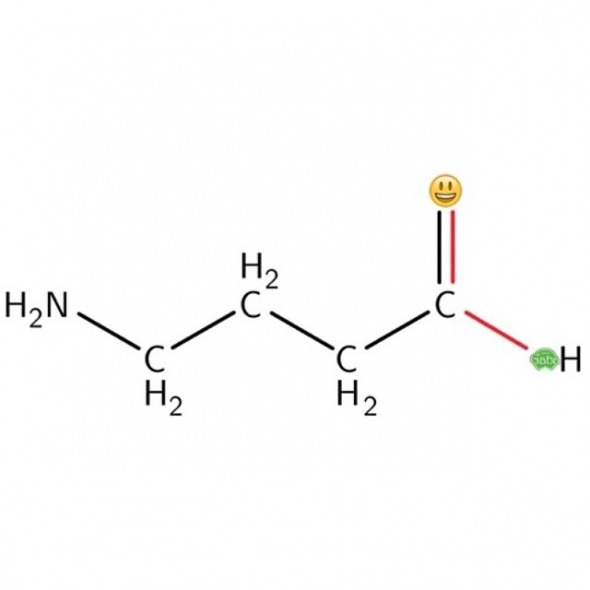 GABA, which is short for gamma-Aminobutyric acid, is an important inhibitory neurotransmitter in the central nervous system, by the by, it provides the following subtle and yet important functions: relaxation, anti-anxiety, improves sleep, improves brain functions and improves overall well being. It goes without saying, EVERYONE needs GABA.
Our restaurant chose this name because we strongly believe each customer who enters our restaurant will not only able to enjoy the savory dishes, luscious and healthy dessert and aromatic coffee prepared by our young professional chef and barista, but will also experiences relaxation, happiness and sense of well being when they are in our restaurant, when they step out of our restaurant and when they reminiscent over the awesome time they had at GABA Concept restaurant. Because at GABA Concept, we not only care about food/dessert/coffee lovers who are generally healthy, we also care about food/dessert/coffee lovers who care about their health.
Why we need your help
To be able to set up a restaurant In this tiny city called Hong Kong is not an easy task, especially a restaurant with such mission, as the cost of running a restaurant is quite high. At this moment, we have already rented a place in Causeway bay, Hong Kong but due to high rent and costly renovation, our reserves are depleting quicker than we thought, thus this is where you can come in and helps us out to complete the restaurant.
Our mission
GABA Concept's mission is simple, to provide excellent, well prepared, healthy food/drinks for each customer and to provide a place where each customer will feel relax, happy and able to have a sense of improved well being. When we say customer, we are not talking about just regular healthy individual, we are including those who are concern about their health and especially those who are concerned about their sugar intake. At GABA, we are proud to serve desserts that use low GI sugar and to serve food that could be consumed by individuals who have certain food allergies. We hope through this, customers can satisfy their sweet tooth.

Our next big mission, after our restaurant is operating smoothly, is to provide a learning place where individual can learn to make different low sugar desserts or healthy pastries. We believe our knowledge should be shared to others as others had shared their knowledge to us.


How The Funds Will Be Used
The funding will be used for purchasing kitchen equipment, utensils, furniture and food sources such as sugar with low GI.

Here is a rough breakdown of the budget for the kitchen tools and furniture.

- Oven x 2 = HKD 24,000
- Refrigerator x 2 = HKD 21,000
- Horizontal Refrigerator x 3 = HKD 22,500
- Pastry Display Counter x 1 = HKD 2,000
- Coffee machine and grinder x 1 = HKD 14,000
- Electric stove x 3 = HKD 2,400
- Grill stove x 1= HKD 1,000
- Boiler x 1 = HKD 1,500
- Food containers = HKD 1,000
- POS system = HKD 13,000
- Sink = HKD 1,000
- Chop board = HKD 250
- Soup container x 3 = HKD 500
- Large Pan x 4 = HKD 650
- Small Pan x 4 = HKD 360
- Sauce Pan x 2 = HKD 210
- Knife = HKD 300
- Paco Jet = HKD 32,000
- Other kitchen tools = HKD 11,000
- Furniture = HKD 60,000
- Utensils (serving plate, cup, dessert plates, coffee cup, knife, fork..etc) = HKD 12,000
- Food Source = HKD 60,000

In showing support to those who have diabetes, we will donate all excess funding to a Hong Kong diabetic association called "Angels of Diabetic" once we have reached our target funding of HKD 250,000.

The Challenges
As GABA Concept has just begun reaching out to others in the city, there isn't a lot of people in the city who has heard about us yet. So we might not get enough fund to complete our restaurant. For this period of time, we will try to reach out to others as much as we could through pop-up event or other organize event. We will try to grab as much media attention as we could in order to get this project funded.