Imagine a country where mental health services are so scarce that families are sometimes forced to chain or lock up loved ones who have symptoms of mental illness. Kenya is one such country. Over the past decade, it has been besieged by problems such as malaria, HIV AIDS, as well as internal conflict resulting in high numbers of displaced people. These issues, coupled with poverty and lack of access to mental health services, have contributed significantly to poor mental health.
It is a sobering fact that for a population of 22 million people, Australia has approximately 17,600 specialised mental health care workers (Psychiatrists and Mental Health Nurses) – but Kenya, with nearly twice the population (43 million) has only 475. An innovative solution is required to meet the massive need for access to basic mental health care in Kenya.
Kenya Healthy Minds proposes building the capacity of existing health workers in primary health care settings (local clinics) to provide basic mental health care. This workforce is distributed throughout the entire country, and therefore has wide-reaching potential in terms of facilitating access to basic mental health care in Kenya. The World Health Organization (WHO) recommends integration of mental health services into primary health care as an appropriate way of enhancing access to mental health care in low-income countries like Kenya.
Building on work already accomplished, and in collaboration with research and government agencies in Kenya, a comprehensive assessment of mental health literacy of primary health care workers will be conducted. The next step will be to design, in consultation with primary health care workers, an innovative education package to assist in them delivering population-based mental health care.
By opening up this project for crowdfunding, you can participate directly in improving people's lives by contributing to the
Healthy Minds Kenya
project. As a popular African proverb says 'It takes a village to raise a child.' Please join me.
Kenya Healthy Minds 'Village' Super Hero
Lauren is a Master of Human Nutrition at Deakin University, when she heard about Kenya Healthy Minds project and the poor access to mental health care in Kenya, she knew that she wanted to help. Lauren was at the time running a raffle to sponsor her solar panels project in India, having made the decision to adopt the Kenya Healthy Minds Cause, she shared the proceeds of her campaign with this project. Lauren is an inspiration to this project, while it truly takes a village to raise a child, every village has its hero, and Lauren is the Kenya Healthy Minds Super Hero!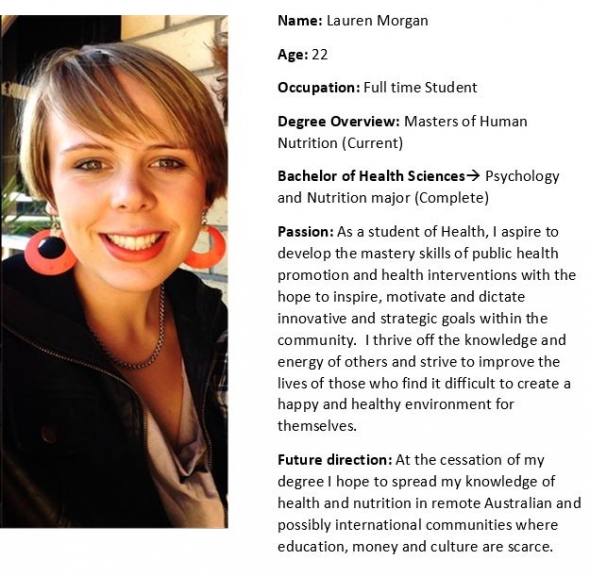 Kenya Healthy Minds Research update - 1
Dear Kenya Healthy Minds Supporter,
I am writing to provide some update on the progress we are making with the research project in Kenya. Data collection commenced last week in Machakos County, one of the four Counties that this research project is focusing on. The health executives and Machakos County government have been very supportive in facilitating access to research participants. The other Counties that Kenya Healthy Minds is targeting for data collection are Meru, Murang'a and Nairobi.
For those who are not familiar with Kenya, I am attaching a map of Kenya that shows the 47 Counties: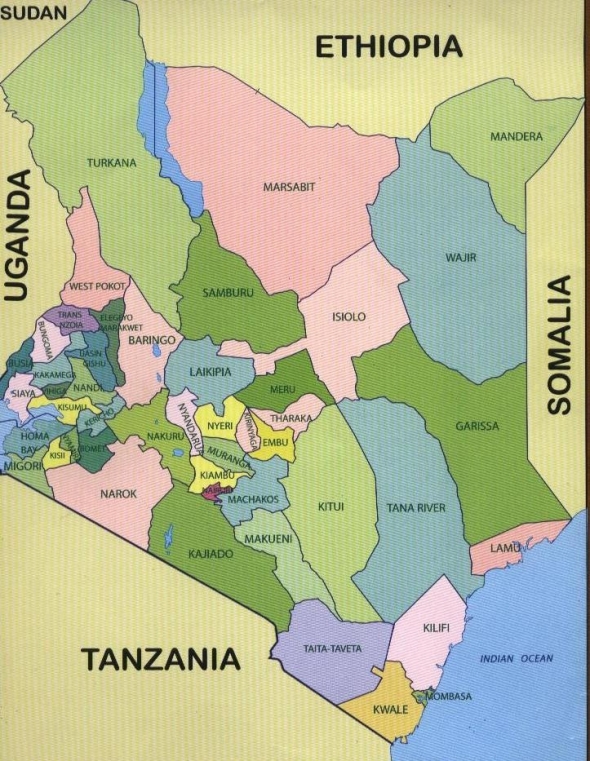 I travel to Kenya from late October, 2014 to conclude data collection and run a pilot project in one of the districts.
I look forward to providing further updates from the field and I thank you very much for your generous support that has made this research project possible.
Kind regards,
Elijah Marangu
Email: elijah.marangu@deakin.edu.au
Kenya Healthy Minds field update - 2
Kenya Field updates 2:
Dear Kenya Healthy Minds Supporter,
I am well into my third week of data collection in Kenya, I write to provide some updates of my field experience and data collection activities in Kenya.
I arrived here on 24th October 2014, a key objective of this field trip was to finalise ongoing data collection in four Kenyan counties of Nairobi, Machakos, Murang'a and Meru. At the time of my arrival, data collection had been concluded in Machakos and Nairobi. Since my arrival, I have been able to travel to Murang'a and Meru and data collection has commenced in these two counties. Additional to the survey is a number of focus groups to be undertaken at the Ministry of Health (Afya House) headquarters aimed at identifying current human resource, financing and legislative gaps that impede delivery and access to quality mental health care in Kenya.
My Kenyan trip in pictures: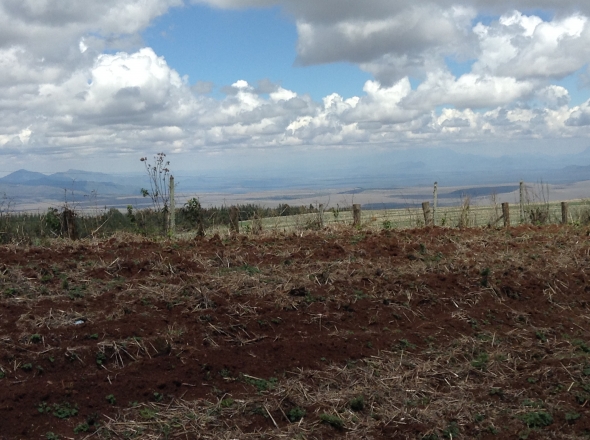 My field trip involves a lot of travelling, some countryside views are just stunning, this is an area called Timau on the slopes of Mount Kenya at an altitude of 2600m above sea level, the air is so fresh here.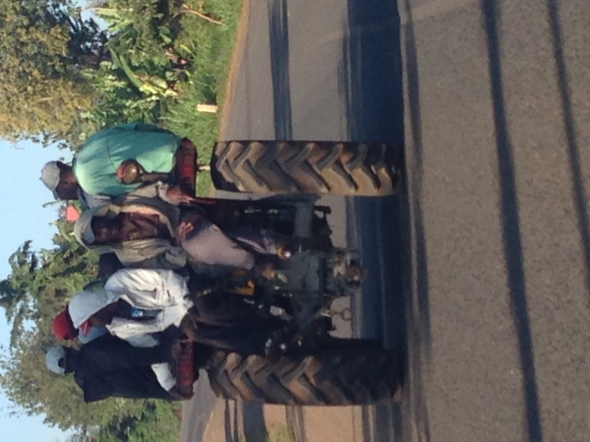 Countryside driving one early morning, these guys are heading to work, I was hoping they get there safely.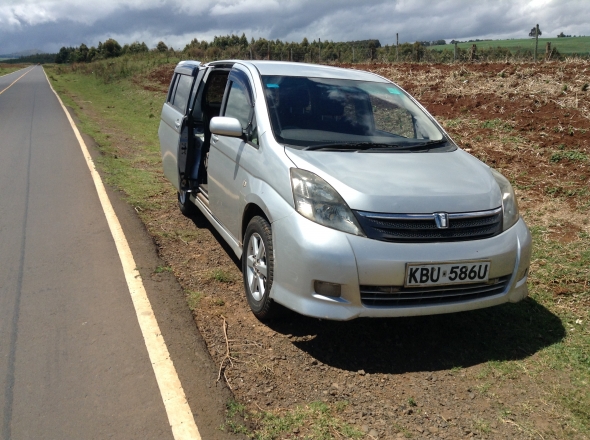 Driving in Kenya can be challenging, my rented data mobile has not missed a beat so far.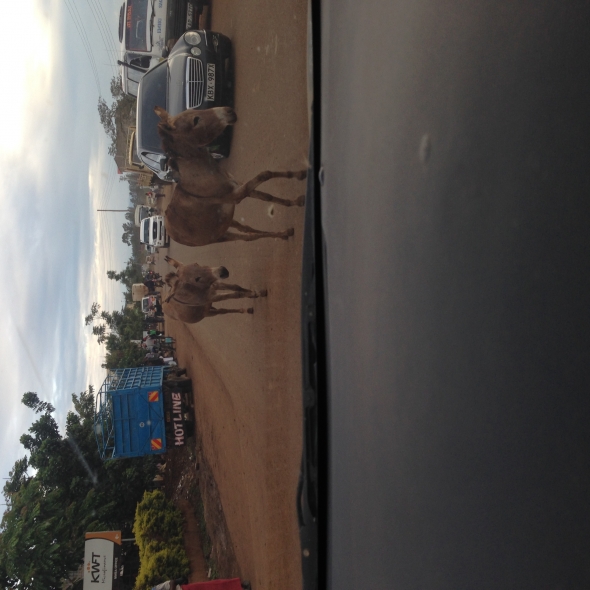 This is Kenya, where the old and the new interact, donkeys are a major driver of economic activities in this central part of Kenya.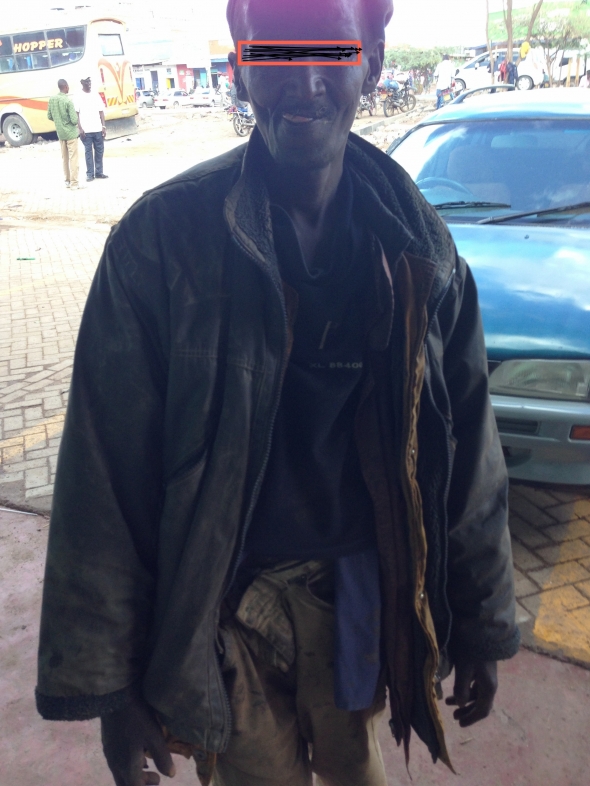 There is evidence of people with mental illness in most towns that wander the streets with no evidence of active engagement with health services or support with their welfare.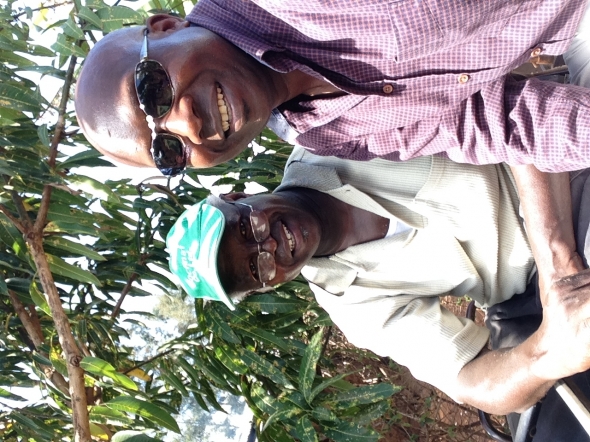 This is Dr Peterson Muriithi, a new Kenya Healthy Minds Champion, he coordinated data collection in Nairobi and Machakos prior to my arrival, by day, he is a Senior Lecturer at the University of Nairobi Medical School, and over the weekends, he is to be found in his farm in Kerugoya, tending to chooks or digging trenches with his 'Ferrari' tractor.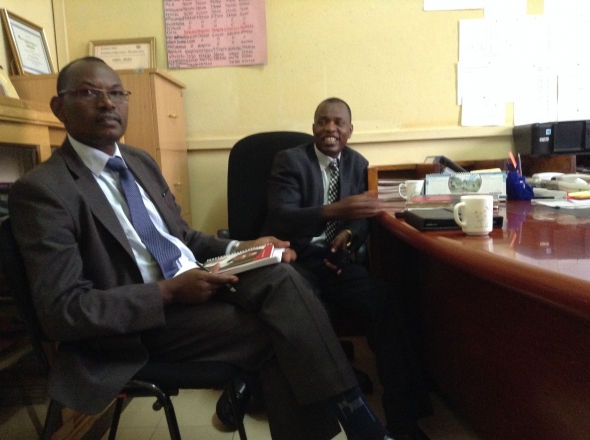 Meeting with Dr Muraah (left) and Dr Gitonga, the Meru County Minister for Health and the County Director for Health respectively. Both embraced Kenya
Health Minds and offered to support a training program to be undertaken in Meru County in early December.
Still to come:
Please follow my regular field updates on Twitter @Somi67
Your support to Kenya Healthy Minds through my pozible campaign earlier this year has enabled me to achieve key milestones for this project; I am indebted to you for your interest and support for this project.
Kind regards, Elijah Marangu
Some Of My Previous Work
I am a a full-time lecturer in Mental Health Nursing at Deakin University in Melbourne Australia:
http://bit.ly/1nODyY0
I have ongoing involvement with African Communities Foundation Australia (ACFA):
http://africanfoundation.org.au/
I have worked in a range of clinical roles in mental health nursing in Kenya, South Africa and Australia.
How The Funds Will Be Used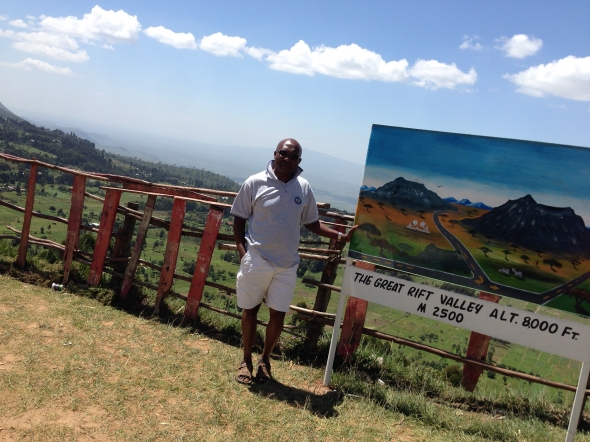 I will be travelling to Kenya for two months later this year to continue data collection for this research project. Your donation will contribute to research expenses such as:
- Return airfare to Kenya,
- Accommodation in Kenya,
- Travelling between research sites where data is collected.
An important component of our research project is to be able to use research data to design and pilot a mental health program among health workers in Machakos County. Your donation will assist in securing a training facility to accommodate 40 participants, printing learning materials and paying facilitators involved in the pilot project.
The Challenges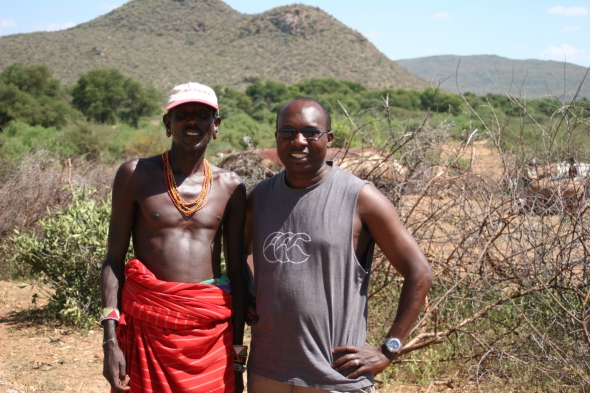 A key challenge for doing research in low income countries like Kenya is being able to access research participants especially in rural and remote areas where the infrastructure is poor and roads are sometimes non-existent. Therefore I will be working in close collaboration with local stakeholders such as the African Mental Health Foundation who have existing access to local networks that can be leveraged to ease this burden.