LOLA'S KEG NIGHT
A musical memoir adapted by PP Cranney & Christina Mimmocchi
from the autobiography of Lola Wright
produced by 8 Arms Productions
We are raising funds to get the full production of "Lola's Keg Night" happening at Merrigong Theatre in Wollongong in early October and in Sydney shortly thereafter. We need the funds to pay performers, director, designer and technical staff and to meet production costs. Can you help us bring Lola's story from the archives to the stage? We can't do it without your support!
The wonderful stories of Australia's folklore don't just belong in the archives – they deserve to be out there in the public eye and ear. Lola's Keg Night is a new verbatim play with music based on the passionate life and times of former Illawarra resident, Lola Wright teacher, activist, performer, wife, mother, lover and much more. For over forty years,from the 1940s to the 1980s, Lola contributed to the Illawarra¹s vibrant social history. Whether teaching nursery rhymes to primary students,establishing the South Coast¹s first bush band, playing piano at local dances, singing The Red Flag at miners' strikes, or leading a sing-along of The Internationale at one of her infamous Oak Flats Keg Nights, Lola¹s passion for music and social justice left its mark on all who knew her.
So far the play has been presented on three occasions as an abridged rehearsed reading: at Merrigong Theatre as part of its "Ruff" series in 2013, at the Illawarra Folk Festival in January this year and at the National Folk Festival at Easter time. The response to the show has been overwhelming - people love Lola's honesty and passion, the fascinating stories she tells of her past and the glimpses of social history we get along the way. Lola has been known to make an impromptu appearance on lagerphone towards the end of the show, and this "tradition" could well continue for the October performances!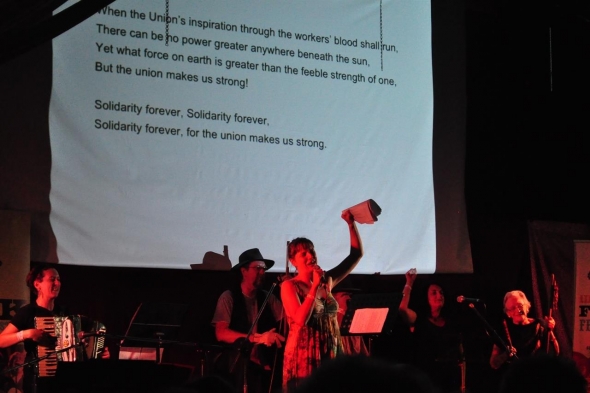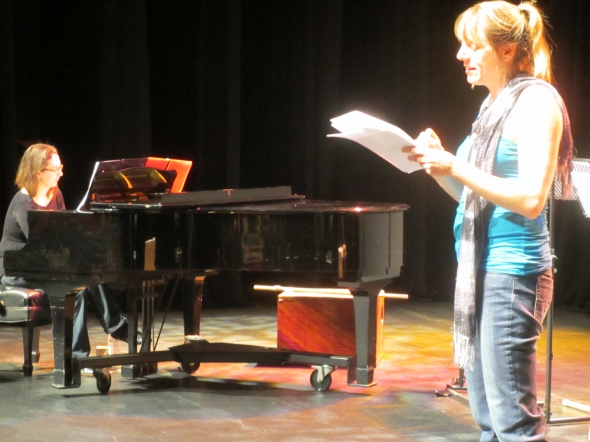 Merringong Theatre in Wollongong has continued to support the show by now offering us the opportunity to present the show in four performances in October in the theatre. This will make it possible for us to also seek an opportunity to present the show in Sydney shortly thereafter.
The production, like the readings, will star Vashti Hughes as Lola and Laura Bishop on piano and accordion and on or two other performers. The existing team of Christina Mimmocchi (Producer/8 Arms, Musical Director) and Pat Cranney (Playwright) welcome on board Mary-Anne Gifford (Director) and Lisa Mimmocchi (Designer).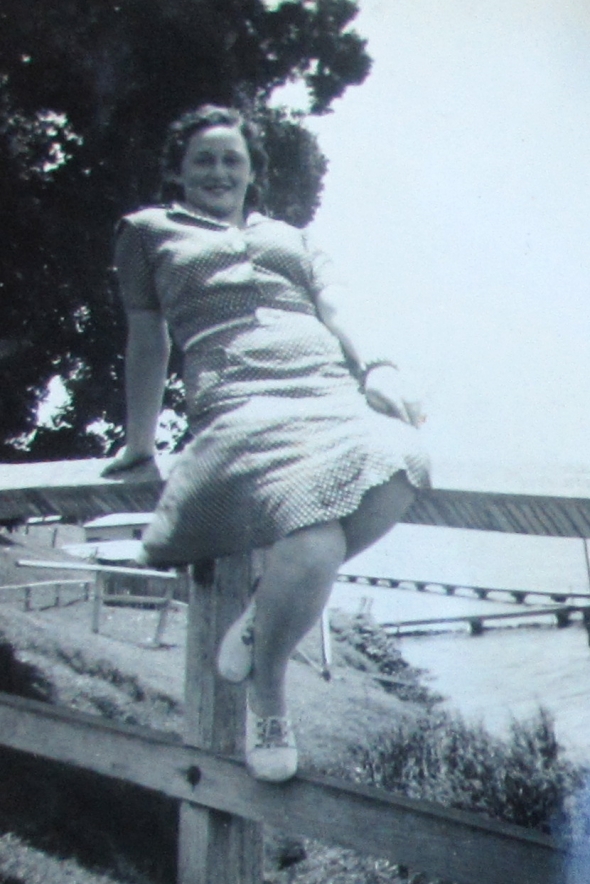 Some Of My Previous Work
ABOUT THE TEAM
Christina Mimmocchi - Producer and Musical Director - is a musician (choir leader, singer, composer, vocal ensembles including Blindman's Holiday and Touchwood) and producer (musical events, music venues, tours) with a past life in community theatre (Shopfront, PACT) and arts management (Australia Council, Folk Alliance Australia). She held the 2010 National Folk Fellowship awarded by the National Library of Australia and the National Folk Festival.

Pat Cranney - Playwright - is an AWGIE award-winning playwright (for the plays "Home" and "Rated X", writer and editor who has worked all over the country writing plays in collaboration with various communities including BHP workers ("Tailing Out" book and play), young people, migrants, homeless people and most lately ran comedy-writing workshops with people with disabilities (Hurstville Council) and interviewed veterans for an ANZAC day special on 2NBC. He has received a Centenary Medal for services to society - writing for the stage.

Mary-Anne Gifford - Director - NIDA graduate who specialises in directing Australian plays. She is the past Artistic Director of Railway St Theatre, New Theatre and the Australian Playwrights' Centre. Notable credits include Bea Christian's "Fred" (Sydney Theatre Company) and Timothy Daly's "Falling on My Left Ear" (Riverina and Q Theatre).

Lisa Mimmocchi - Designer - Since graduating from VCA she has toured Europe and Australia in wardrobe for independent and commercial theatre companies as well as designed for CCD projects and independent theatre. Recent credits include costume design 'Songs for the Fallen' (Seymour centre and Brisbane festival), set and costume design 'Games in the Backyard' (ATYP under the wharf), costume design and manufacturing for 'T.Issue' (Liquid Skin dance co and VCA Dance) and costume supervisor for The Chaser's 'The Hamster Decides' (Giant Dwarf and ABC TV).

Vashti Hughes - Actor - Vashti has just completed her third season in two years of her one woman show that she wrote called "Mum's In:Stories from Razorhurst" a dark comedy cabaret about Sydney's underworld in the 1920's /30s where she plays 5 notorious criminals. She is working on a new piece about Kings Cross from the 1960's til now through the eyes of Vittorio Bianchi, 78 year old coffee make at the Piccolo Bar. She created a monthly cabart night at La Bar Oxford St in 2000. Kabaret Vashti nights were themed and spectacular events which pulled together some of Sydney's most unusual and skilled cabaret performers .

Laura Bishop - Musician - Laura is a skilled composer, multi-instrumentalist and singer with various high-profile gypsy-folk groups which have recorded and toured the country extensively: Chaika, Laura & Susie, Doc Jones and the Lechery Orchestra and the internationally-renowned Martenitsa Choir. She has worked on the orchestrations of some of Australia's iconic films such as "Babe" and "Moulin Rouge", is the musical director of various choirs and performs a solo show with her accordion in schools.

How The Funds Will Be Used
The funds will be used to contribute to professional fees for Director Mary-Anne Gifford who we have just brought on board and fees for the performers. This will enable us to produce the final and full version of the play at Merrigong Theatre, Wollongong, in October and in Sydney shortly thereafter.

8 Arms Productions has pledged to pay cast and crew MEAA (that's the Union for actors and theatre workers) rates and fundraising is a way of ensuring these talented people will be paid a fair wage for their highly skilled work.



The Challenges
We have had such a groundswell of support for the project thus far. We are grateful to all our supporters and sponsors and to all those who have come along to the readings. We want to now give you all the full show. Lola is keen. The artistic team is keen. Merrigong Theatre's on board. The challenge is really raising enough funds to pay our fantastic cast and crew.