WASTED is a dance theatre work by independent dance theatre company One Point 618, choreographed and directed by Katrina Lazaroff. WASTED has been accepted into the following prestigious creative development residencies in 2014.
- The inSPACE development program at the Adelaide Festival Centre (AFC)
- The Perth Institute of Contemporary Art development and residency program (PICA)
These programs are significant platforms for the creation of new innovative Australian performing arts work and will give Lazaroff an opportunity to create her third full-length work for the main stage. Ultimately your generous support will assist us to undertake these residencies building toward the world premiere of WASTED in 2015!
The following images are from the most recent development in Perth at PICA. Footage from this development is not yet available on video. Dancers: Dancers: Rebecca Bainger, Andrew Haycroft, Mariana Paraizo, Ben Stuart-Carberry. Photos by Damian Doyle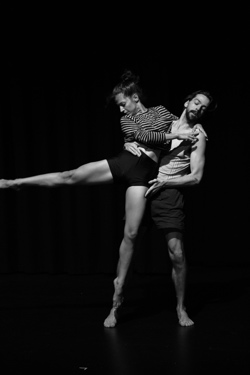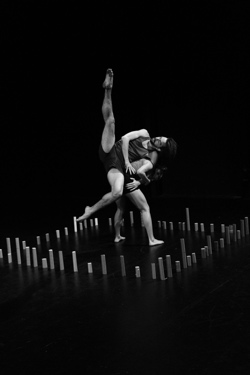 WASTED explores the notion of 'wasted potential' a concept that has evolved from Lazaroff's fascination with human psychology, looking at how life circumstance, environmental influences and social constructs impact on our psyche and the way we direct our lives. Metaphorically, WASTED draws parallels between physical and mental waste.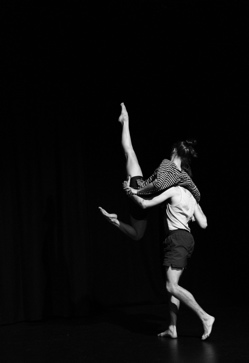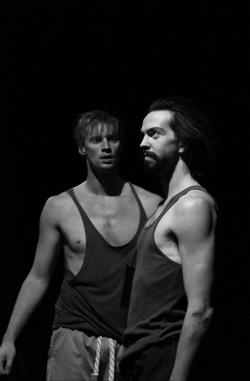 We have just returned from this two-week development at PICA, in Perth and in October we will undertake our final development at AFC inSPACE, Adelaide. Each residency concludes with public showings of the work created.
We invite you to join us at one of these showings to engage you in the process of creating performing arts work. You will be encourgaged to give feedback on what you have seen, either in open discussion or via email feedback. Your opinions and view points on how you read the work are important to Lazaroff as she likes to make work that explores palpable, socially relevant content that encourages self-reflection and really connects with audiences.
Lazaroff envisions WASTED to evolve as a provocative and compelling piece of dance theatre that utilises humour to comment on relevant and intense contemporary themes.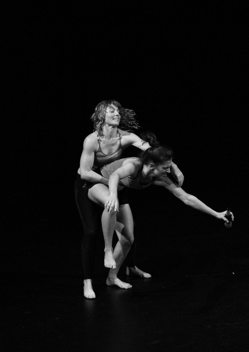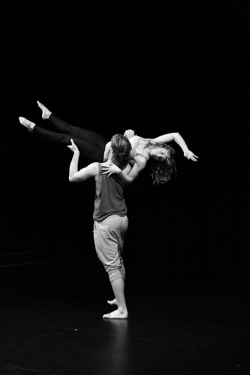 The following video is from a previous one-week development in February at the Adelaide Festival Centre as part of the inSPACE program.
PLEASE DONATE GENEROUSLY TO HELP US REACH THE FULL POTENTIAL OF THIS UNIQUE PROJECT IN 2014!!!
How The Funds Will Be Used
The WASTED Pozible funds will be used for:

Artistic fees, flights and living away expenses for the PICA residency in Perth.
Please note; accommodation expenses will be covered by generous friends and family members in Perth!

The remainder of the money will go toward artist fees in the October inSPACE development.

The Challenges
If the WASTED Pozible campaign IS SUCCESSFUL there are NO foreseeable obstacles for the PICA component of this project in Perth! YeeeHa!

However, if we do not reach our target for this Pozible Funding Campaign, Katrina Lazaroff will have to cover flights and living away allowances for artists in Perth via her credit card (personal debt) and artists will not receive an artistic fee.

Regarding the October inSPACE development, we sought project funding from the Australia Council of the Arts to support this part of the project, yet it was unsuccessful. Boo!
Therefore with the success of this Pozible Campaign, the remainder of the money will be used sparingly for artist fees for the October development at AFC, and Katrina Lazaroff is now desperately seeking alternative ways to fund the October inSPACE development!

PLEASE, we can assure you.....not a penny of your support will be WASTED, so please donate generously!!!