The Pacific Belles have been singing together for nearly a year now and we are so excited to have been given the opportunity to represent Australia in The World Championships of Performing Arts. Over 75,000 applicants from 50 countries and after vigorous auditions we have won a place to be apart of The Australian Team!
The Event is held in LA this July and in order for us to get there we need your help. We are aiming to raise $15,000 for the expenses associated with the trip. It is a huge ask in a short time but we never shy away from a challenge.
This trip means the world to us and is an opportunity of a lifetime which could open many career doors for The Pacific Belles.
We are Dreaming Big!!!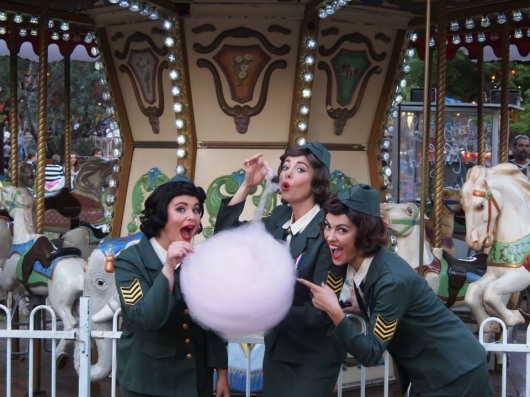 Some Of My Previous Work
For having been together for only a short while we have already achieved so much and its because we truly love the the work that we do and we joke that we were all born in the wrong era!
Last Christmas we were lucky enough to work along side Alan Fletcher from 'Neighbours' and other industry professionals and released a Christmas single which made it to the top 20 in Viva's Christmas songs.
Watch our video!




How The Funds Will Be Used
If we are lucky enough to raise the funds our dream of Performing in LA will come true.
The $15,000 we hope to raise will go towards the expenses of the trip. Our Flights to and from LA and hotel accommodation for 14 nights for the 3 of us.
Without the funds we will not be able to attend the event to represent Australia.
We need your help please, we promise to make you proud and bring back Gold for our country!

The Challenges
It's simple if we can't raise the funds, we can't go!
We will not let this happen and we are going to try everything we can to get there so we can perform for our country.
The Pacific Belles are dreaming big and we hope that you will be willing to support us so that we can make our dreams come true!