There is a long version of this story better suited to late nights by the fireside. But it is ultimately a simple tale about helping get the story of a group of men who have spent 21 years in a refugee camp and all but been forgotten, told. About getting these Lost Boys seen and heard.
Your contribution to the project, no matter how small, helps get their story told, and will make them feel seen and heard; for right now they feel lost and forgotten.
I first became aware of the Lost Boys of Sudan via David Eggers book
What is the What
which tells the story of Valentino Achak Deng. Then this time last year I was commissioned to do a series of portrait photographs of the locals of the St Mary's district. In the course of this project I discovered that St Mary's had a significant South Sudanese refugee population. I met and subsequently befriended one man in particular, Abakar Malek.
Abakar had fled South Sudan due to the civil war in his early teens. He spent four years in Kakuma Refugee Camp before being repatriated to Australia. I sat with him and asked him to tell me more of Sudan, explaining my knowledge was limited to the story of one man, Valentino Achak Deng.Abakar nonchalantly said to me, Oh yes, he was my neighbour! From there he told me just some of the tragic and complicated history of Sudan, the north, the south, and fifty plus years of civil war. And he told me more of the Lost Boys of Sudan of whom Valentino Achak Deng was one.
These stories stayed strongly with me for a few months. Along with concern about how our own country has highjacked the refugee debate with the boat people issue, I decided I needed to follow this trail and see for myself what it meant to be a refugee. And to see if there were any of the original Lost Boys still in Kakuma.
Ill cut through the red tape here, literally and figuratively. By some miracle I managed to get through all the required forms and permissions, arrange UNHCR flights and the rest; and I found myself, sitting in Kakuma looking into the faces of a group of Lost Boys.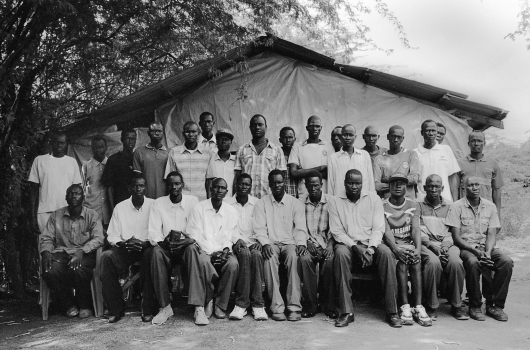 The original Lost Boys of Sudan were some 20,000 mainly boys who fled their villages in South Sudan when government troops from the north systematically attacked their villages in the late 1980's during the Second Sudanese Civil War (1983-2005 with an estimated 2.5 million deaths). It is estimated as many a third of them died due to starvation and dehydration, or at the hands of wild animal or enemy soldiers. Their epic journey over thousands of kilometres and three countries ended in 1992 when approximately 12,000 of them became the initial inhabitants of the Kakuma Refugee Camp in Kenya. They were given the "Lost Boys" tag by the aid workers setting up the camp in reference to Peter Pan's Lost Boys (for further background
http://en.wikipedia.org/wiki/Lost_Boys_of_Sudan).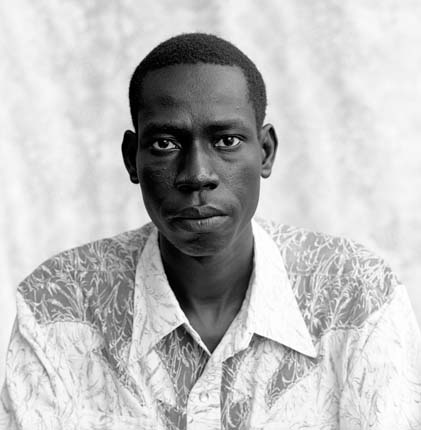 Sitting down and talking to these men was one of the hardest things I've done. Over 50% of Kakuma Refugee camp's population are children and I saw many of those, but looking at the face of a 30 year old man and seeing the face of the 9 year old boy that arrived, the 5 year old boy that fled his village in terror. Hearing of the amazing story of survival to even get to Kakuma. And then hearing of an existence so harsh for so long. I have no words for that.
So why is this story so important? After my initial contact with the Lost Boys I researched what information was available on the Lost Boys of Sudan. There are a number of very good documentaries, films and books that tell the feel-good stories of successful repatriation of Lost Boys. In 1999 the US took almost 4000 orphaned Lost Boys. The South Sudanese independence in 2011 saw more return to South Sudan. But what I found in Kakuma, and what has been forgotten in all these stories is that there remain these 200 original Lost Boys (ongoing war and a renewal of conflict since 2011 has seen the revival of the term) still in Kakuma. By their own accounts these Lost Boys have applications for repatriation that have either been lost, or they are being told to "be patient", some 21 years on. Some Lost Boys now with families and children of their own, children who have grown up knowing nothing other than the limbo of life in Kakuma.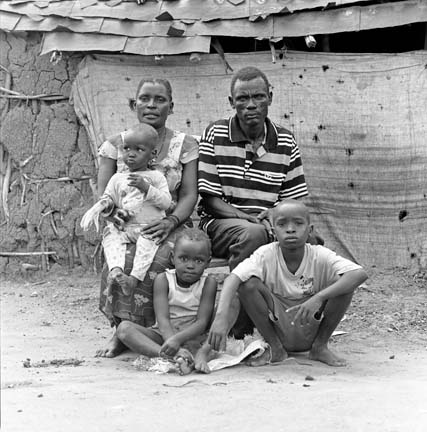 To give you an idea Kakuma has a capacity to hold 100 000 refugees. It is currently home to estimated 150 000 refugees and that number is rising. The temperature sits around 40 degrees, regular dust storms blow through the camp with limited natural shelter, and when the rains come they flood the camp and bring mosquitoes and malaria. Due to increased numbers rations have recently been cut. Standard rations make it a struggle for one meal a day. Kakuma is the Swahili word for "nowhere".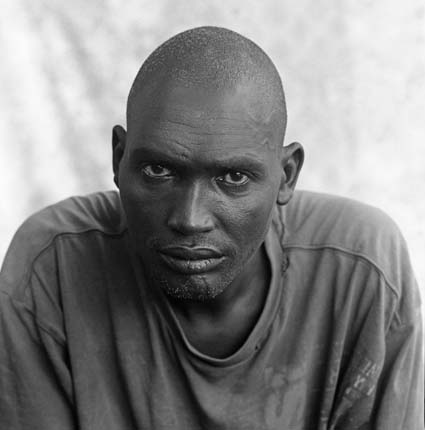 I am very careful not to make any grandiose claims of having any answers, of any ability to necessarily change the situation for these Lost Boys. They have had many people come to hear their stories, been given hope before. I wanted to be so clear with them before I asked to take their photos, that I was just a photographer. I couldn't assist in their claims for repatriation with the UNHCR, I had no power officially, I couldn't even guarantee these photos would be exhibited, but I did promise them that I would do everything I could to show these images, to tell their stories. They have been lost for a second time, and they deserve to be heard, these beautiful and proud men deserve to be seen again.
How The Funds Will Be Used
Now that Head On Photo Festival has kindly offer me a feature exhibition, I need to raise the funds for the printing and mounting the photos ($7500), and for the gallery and festival fees ($2500). I shot all these portraits on black and white film, and they will be silver gelatin hand prints. I want them to be displayed as life size so that you can look into their faces as I did. By having the exhibition funded I can donate 100% of the proceeds directly to the Lost Boys.
Even if you don't have the funds to contribute, you can help by passing on this information to others. Increasing the awareness of the story of these Lost Boys is immensely valuable in itself.
The Challenges
There are no risks for us. The risk is that these Lost Boys continue to be forgotten. The challenges are faced by the Lost Boys every day. When someone looks at you, and in the quietest of voices, says Maybe God sent you...there is no reply.

On behalf of both myself and the Lost Boys, I thank you for taking the time to hear their story.