Bonjour!
My name is Lucile Sciallano, I am a young designer, born in south of France. I moved to Australia with my boyfriend after our graduation. We arrived at the start of the summer last year, and are now living in Brunswick. I am trying to set up my ceramics studio, and I am working now in a shed in the garden of my house.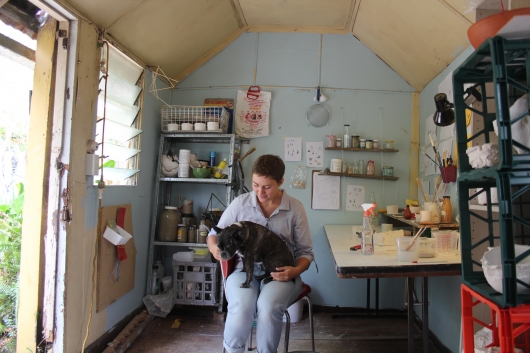 Here I make all kinds of slip cast ceramics, which I have made for the last few years. From the prototype, the mold, the casting to the glazing, I am doing everything by myself in Brunswick ! And for the firing, I don't go far, since I am living across the road from Northcote Pottery where there is a kiln!
With this technique, I produce bowls, cups, teapots… And I create some patterns and drawings by using pigments to colour the porcelain.

I want to use this way of making ceramics to set myself up for the next step of my ceramics practice, which is to combine my experience in new technology and 3d printing with traditional techniques.
With this campaign, I want to raise some money to buy a small kiln and a 3d printer, which I will modify to print with porcelain.
If you support me in this campaign, I will reward you with one of the objects I have made in Melbourne, under my label La Petite fabrique de Brunswick. Home made and hand made, these objects will be your best friends for breakfast, tea time, dessert, brunch, picnics…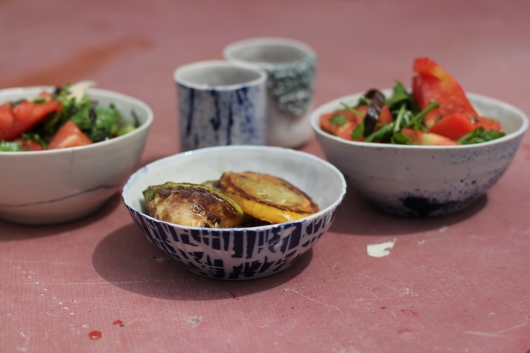 These make the perfect Mother's day gift. And if you support me, I will deliver to you in time for you to give it to your mum.
If you want something original and handmade, from my tiny studio, for you, for your mum or for any body else, here's an opportunity to get one of the first pieces from my fabrique and help me to get my ceramics out into the world!
If you want to see more of the ceramics, check the Facebook page of "la petite fabrique de Brunswick"
https://www.facebook.com/lapetitefabriquedebrunswi...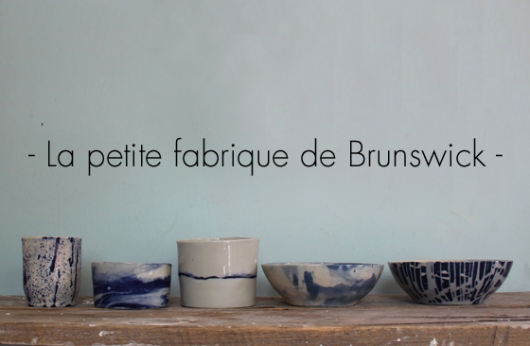 Tailor made rewards! (luxury isn't it?)
For each pledge, you will be rewarded with one of my ceramics. Because I will start to do them, as soon as the campaign will be successful, you can decide the color and the pattern for your future favorite ceramic! Each ceramic is available in 3 colors ( blue, pink, grey), and with different pattern (dots, faded, line, stripes, marble).
If you really want something special, you can email me and I will see if it's possible to make it possible!
Here are the different pattern and color!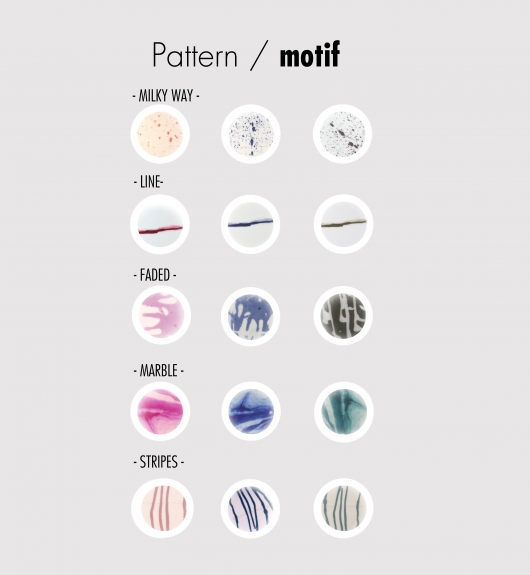 Updates - new color from your pattern!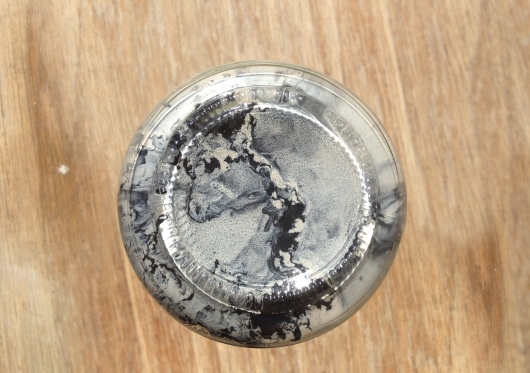 Watch out!! black is back!!! New choice for the colour of your patttern! You can choose any reward in this color! Pictures of the fired ceramics will be soon posted!!

NEW REWARD!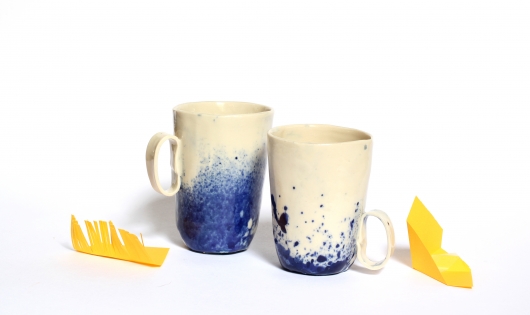 NEW REWARD BEFORE THE END OF THE CAMPAIGN!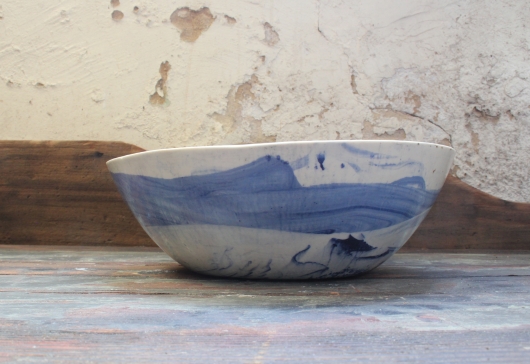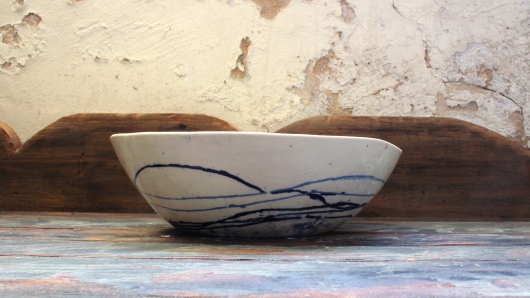 Check it out: La petite fabrique de Brunswick pubished on Australian Design Review, Desktop mag and Frankie!
http://www.australiandesignreview.com/objects/4136...
http://www.frankie.com.au/blogs/interiors/la-petit...
http://desktopmag.com.au/want/domestic-ceramics-by...
--------------------------------------------------------------------------------------------------------------------------------------------------------
If you are in Melbourne, feel free to come and pick up your reward at my studio in Brunswick, as soon as it's ready! You will save shipping money and have a look how your ceramics have been made!
If your reward has to be shipped within Australia, the price varies for different rewards and location. In my estimate for the rewards, I have included insurance for the shipping.
If your reward has to be shipped straight to your mum or someone else, and you want to add a message in the package, send me an email!
For international shipping, with an insurance and signature it's 40$. So, before to choose your pledge, contact me for shipping prices.
Some Of My Previous Work
I graduated in June 2013 from a master degree in Contextual Design at the Design Academy Eindhoven in the Netherlands. For my graduation project, I explored the connection between the hand and the brain throughout human evolution. Through much textual research, action research and experimentation and I used this context to design several cabinets to assist people to experience 'remembering with the hand'. Materials and research through making are an important part of my practice.
Have a look of my previous work in you want!
http://www.lucilesciallano.com
How The Funds Will Be Used
I would like to raise $3500:
$2200 will be spent on the purchase of a 3D printing machine at Hyrel 3D, and $220 to buy the right extruder for the clay. I will also need a test kiln, to check quickly and at home the first 3d prints and how they react to firing. A small test kiln is $1000 (880 kiln + shipping).
Why?
Working with a 3D printer would challenge my ceramic skills, but as well consider what this technology brings to craft and the other way around. Even though I worked during my studies with a classic 3D printer, I know that it will be important to engage in long term research. So, considering I can't promise 3D printed ceramics to my supporters, I want to use the ceramics I am doing now to help me achieve my next goal. The goal to work with this technology is to combine my work with pigments with this technological way of making ceramics.
The kiln will be use to quickly fire the pieces, so I can check the end result of the pigment and of the strength of the object!

The Challenges
I am aware of the risk to start a campaign in a country where I have just moved. How to spread and diffuse my campaign to reach the most people! That is my main challenge! To deal with this challenge, the quality and the uniqueness of my ceramics will be the major answer to attract people who don't know me, and just want to have a pretty object.
And, as well the schedule is really tight, as I have a month of campaign, 2 weeks of making and 2 weeks to ship them at your house! So let's make a quick and successful campaign, so I can go back to cast, glaze, fire… sooner, which mean that you will have the object sooner at home!