Pledge with us and you will be making a difference to the lives of the 330,000 Australians and the many more people all over the world living with dementia.
Alzheimer's Australia Vic
, working with game developers
Opaque Multimedia
,
have developed a prototype virtual forest video game designed to create a sensory therapeutic environment enabling people with dementia to experience and interact with the soothing virtual reality of a forest. With your support, we will be able to bring this serene environment to aged care facilities and private homes around Australia and across the world.
The funds generated through this campaign will enable the full construction of the forest environment and the introduction of a set of interactions with seasonal and climatic changes designed to be dramatic and stimulate the senses for the person living with dementia.
The forest will be constructed using Epic's Unreal Engine 4, assuring high fidelity, immersive visuals and environments without enormous costs. With the support of Epic and their industry-leading game engine, incredibly sophisticated and immersive environments are possible.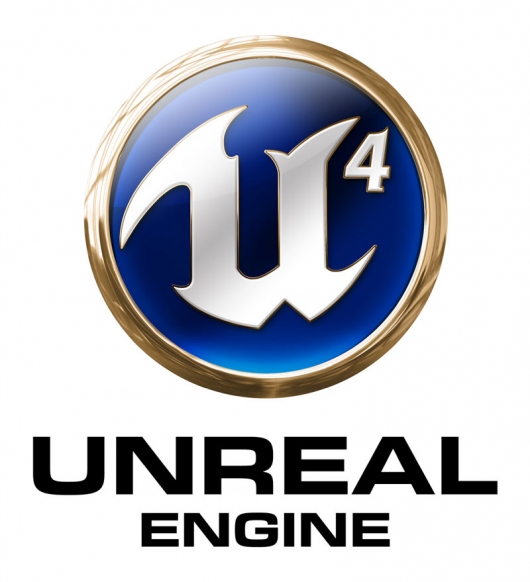 This is a world first use of Unreal Engine 4 in a serious games project, placing us on the cutting edge of using games for good.
There will be no complicated buttons or coordination needed – just a sway of the arms will make the sun rise or the wind blow through the trees, or even a season change from sunshine to snow; a clap of the hands will cause the leaves to fall or the birds to fly up. The aim through the use of this sensory therapy process is to enable people living with dementia to experience a sense of awe, wonder and fun in their everyday lives.
This simplicity in control is made possible through the use of the Xbox One and its Kinect sensor.

Microsoft has supported the project with
Xbox One
and
Kinect
development tools. The Kinect allows users to control the environment in natural, intuitive ways – a wave of their hands or a simple command can produce wondrous changes in the virtual world. The combination of Xbox One, Kinect and
Smart Glass
allows family and professional carers easy set-up and control over the application without disrupting normal activities or the immersiveness of the environment.
Imagine if every aged care facility or private home were to have a virtual reality games room through the use of televisions and standard game consoles – it is the future we can create together.
The highest level rewards will include your name or that of a loved one carved into a tree like a love heart and arrow, or even a company name to be on the entry sign along the forest path, or perhaps on a plaque on the park bench.
The smaller amounts will give you that special, crowd funding warm and fuzzy cyber feeling or a preview digital copy of the game.
What the media are saying
The next big idea
Once we reach our goal and create the forest, this will open the door to activate our stretch goals to introduce insects, wildlife and many other features to enhance the forest experience.

Beyond that we are limited only by our imaginations. We envisage a beach, a kitchen or even themed rooms or experiences around Christmas or Halloween. If you have any ideas you would love to see let us know – once established, we can always look into more.
Why you should support our campaign
Alzheimer's Australia Vic is a charity providing education, support, information and advocacy for the more than 78,000 Australians living with dementia in Victoria.

In Australia there are 330,000 people living with dementia and this is projected to reach almost 900,000 by 2050 – pretty much triple.

These statistics are mirrored around the world.

Dementia is the third leading cause of death in Australia. There is no cure.

This presents many challenges. One in particular will be for your families, friends and your communities to ensure that for people with dementia, dignity and quality of life are paramount.

We are constantly looking out for the game changers – the innovations that will make a difference to the quality of life for people living with dementia.

Please pledge your support now and help make this interactive virtual forest experience a reality.

With your backing we'll be able to make this innovative video game for sensory therapy that can be used on televisions in aged care and private homes all over the world. Together – we can bring the fun back in to the lives of people living with dementia.
Some Of My Previous Work
Throughout 2012 and 2013 Alzheimer's Australia Vic's business development manager, Dr Tanya Petrovich, worked with Opaque Multimedia to develop a Virtual Dementia Experience which was launched in October 2013 in Melbourne, Australia to much acclaim and media coverage. This too was a world first in the application of video game technology specifically for the use in dementia care education.
The Virtual Dementia Experience is an interactive environment providing an experiential learning exercise for professional carers to lead them into changing their attitudes and interactions with people living with dementia thereby transforming their approach to caring.
So far we have assisted professional carers to understand environmental elements that are friendly or adverse to a person with dementia by experiencing a home environment in the same way a person with dementia would.
Using
'serious games'
technology and dementia friendly design innovation, Alzheimer's Australia Vic has taken the lead in tackling dementia with its ground-breaking, Perc Walkley Dementia Learning Centre in Melbourne, Australia.
A major feature of this Centre is the ability to create a multi-sensory simulation using light, sound, colour and visual content to create a virtual reality experience, taking aged and healthcare workers and other course participants into the world of dementia.
This new experience assists professional carers to shift their thinking in relation to caring for people living with dementia and consider beneficial changes in the acute, aged and community care workplace that can improve delivery of person centred care and improve the quality of life for those impacted by dementia.
How The Funds Will Be Used
With your support we can convert this game from prototype to reality with interactions, greatly increased fidelity, the types of environment, experiences.

The attention to detail and authenticity of the imagery will strengthen the emotional connection – making it seem as real as a video game can be – totally immersing the user into the game – and ultimately making a difference to the lives of people living with dementia.

That is what's driving us.

By supporting this initiative, backers will be helping to break new ground in the use of virtual sensory therapy for people with dementia. Unreal Engine 4 is a next-generation video game technology.
The virtual environment in development now is being designed from the ground up specifically for people with dementia.
The Challenges
Our team have already had the experience of creating a simulated home environment, so are aware of many of the risks involved. New challenges will always arise, and we welcome these as opportunities to continue innovating and creating new ways of making a difference to the quality of life for those impacted by dementia. Our team has the experience and the skills to deal with them.

No-one else is doing anything like this in the world so there is no 'rule book' to follow – Alzheimer's Australia Vic is writing the book and breaking new ground in this area!