The Fork on the Road Story
Forkers, we'd love your help to keep Adelaide's own community event going and make it even better for you!
#weloveourfork #moreforkontheroad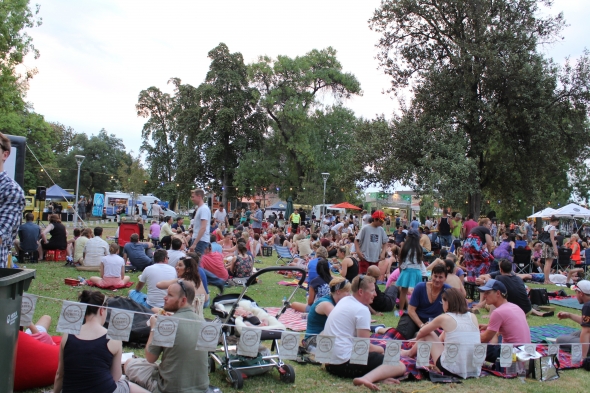 Why Support Fork?
We want to continue to show it's possible to run a successful and well-loved local community event in a range of unique locations for free across Adelaide. Fork On The Road is all about promoting local South Aussie businesses and building a community that supports its local food and drink producers and also our local entertainment industry. To continue doing this we need your help to make sure every Fork in Adelaide is that bit better than the last.
We are now in our third season of having a forkin' good time around Adelaide and are looking to build on all the good bits of Fork and make them just that little bit better, exciting, surprising and enticing for you. Fork is loved by all and it has been such a pleasant surprise to see young people, old people, families, kids, dogs and even a wedding party come along to Fork on the Road.
With some support from you through this Pozible campaign, Fork on the Road can continue to get even better without going down the path of commercialism, sponsors or having to charge an entry fee.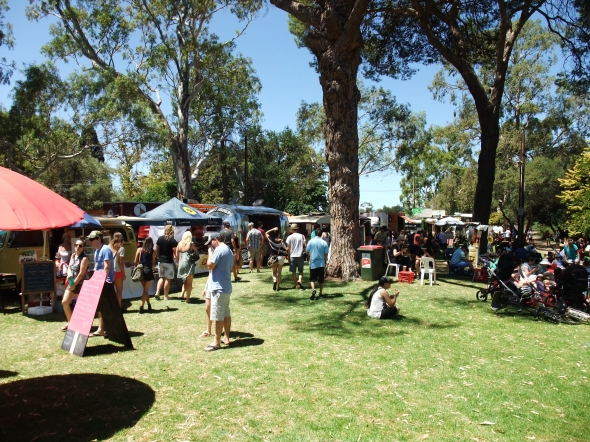 Hang on, what the Fork?
Since November 2012, we have run 16 successful Fork on the Road events across Adelaide. It started as a crazy idea, and has turned into a regular event built on great relationships with Adelaide's mobile food vendors and a love of food trucks from the community.
Fork on the Road was Australia's first food truck event, created just as Adelaide's burgeoning food truck fleet was growing and taking off. In recent months, both Perth and Brisbane have created their own events, inspired by Fork on the Road. We were also a little bit chuffed when we were awarded the
City of Adelaide Event of the Year for 2013
.
Fork on the Road is not about making a profit off the food truck trend but instead we are motivated to offer a unique Adelaide event that is open and attractive to all in the community. We love giving new, small, local enterprises a chance, which starts with the food, but also extends to the drinks, the musicians and performers, the kids entertainment and whatever new things we come up with for Season 3.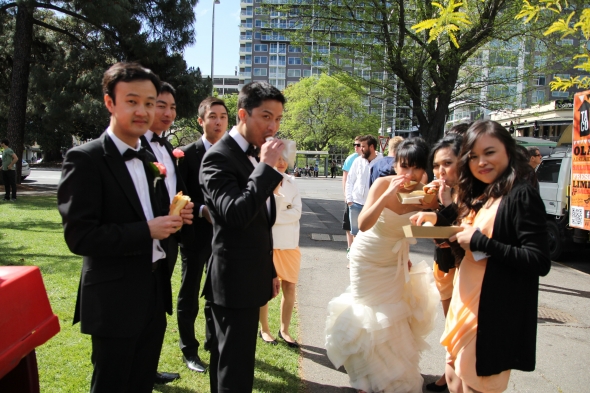 Some Of My Previous Work
Fork on the Road has been around November 2012, we have run 16 successful Forks, several of these have formed part of a few videos, feel free to check them out below.
SA Life - Fork on the Road Story
How The Funds Will Be Used
What we need
We have run Fork to date on the smell of an oily rag and through the great support of Splash Adelaide and a few generous partnerships (for a few individual events).
Your contributions to this Pozible campaign for Fork on the Road will be used to fund:
- Furniture - tables, chairs, rugs, umbrellas and shade options
- PA system for musicians and performers
- Building a temporary bar set-up
- More kids entertainment and activities
- Site Fees for Season 3 Fork on Road - 8 events
- Providing increased entertainment options - outdoor cinemas, more bands and other creative performers
- Increased promotion and awareness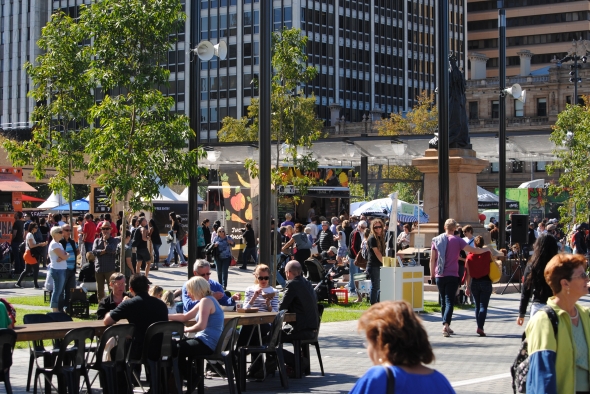 To do this we need your help. In return we promise to offer you an even better Fork on the Road and of course, more of them!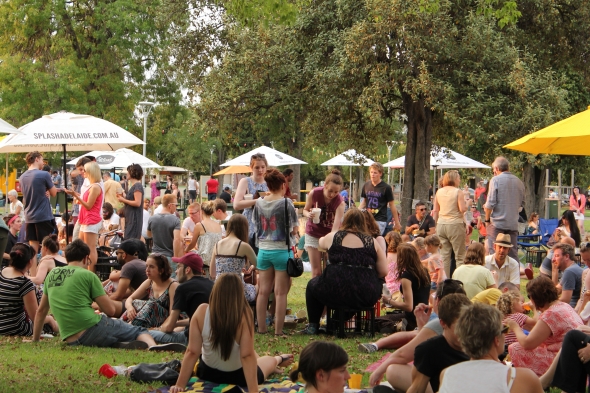 The Challenges
To date Fork on the Road has been very successful in dealing with challenges. After a couple of seasons of Fork on the Road, we feel very capable and prepared for dealing with any issues arising from this Pozible campaign and the subsequent seasons of Fork on the Road.