Human rights abuses, destruction of World Heritage Listed sites, the marginalisation of scientists, attacks on media outlets critical of the government…
Welcome to Afghanistralia.
If that terrifies you, don't worry – you have A Rational Fear.
In the space of a year the monthly live show A Rational Fear has graduated from a Kings Cross pub to community radio (FBi) to a national radio show (ABC Radio National), went on the road to Splendour In The Grass and sold out the Sydney Opera House.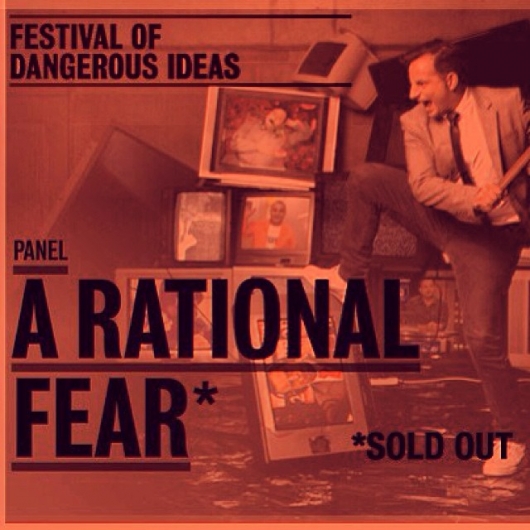 We love bringing together the best satirical minds to dissect current affairs in a frank, honest, and (hopefully) funny way. If you haven't heard an A Rational Fear radio show, it's bit like Q&A on crack.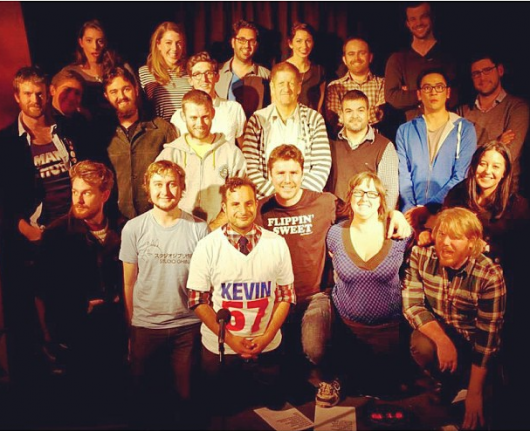 But once a month just isn't cutting it anymore, we want to take the piss everyday!
We need your help to commission a 10-week season of digital comedy to fill the void of political satire in this country. Our team of writers, researchers, journalists and creators will launch the brand new A Rational Fear website and fill it with daily content tackling power, politics, media, society and much doge.
(Remember this salient piece?)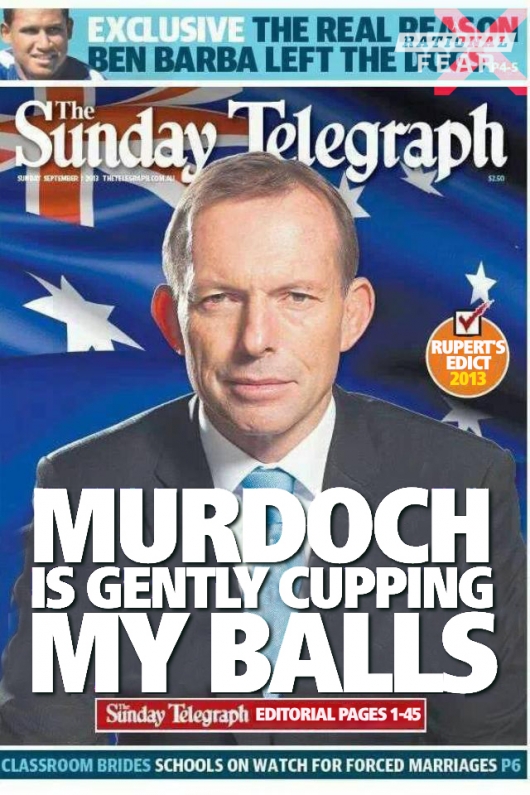 Graphics.
Articles
Videos.
Evidence-based shareable shit-stirring.
Give us your money and we'll give you %23Auspol Lols delivered fresh to your inbox, feeds, and streams.
4 days a week for 10 weeks straight.
There's plenty to be afraid of, so donate to A Rational Fear and laugh in the face of disaster.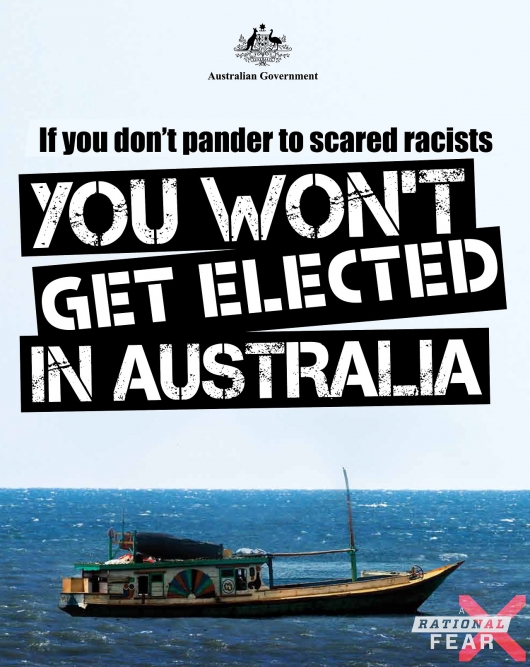 Rewards
Pozible rewards are ridiculous, because if we had enough money to buy you gifts we wouldn't have to ask for your money in the first place. In the end, the greatest gift of all is laughter.
Or a puppy.
Or a car.
Fine! Ephemeral concepts make shitty gifts. Check out our better rewards on the right hand side of the screen.

Some Of My Previous Work
A Rational Fear has been a highly lauded radio program, you can listen to all the past programs here.
iTunes
or
SoundCloud
.
Dan Ilic
– Executive Producer
A Rational Fear was started by Dan Ilic, one of Australia's most prolific comedic creators.
Dan has written, performed, produced, and directed an insanely diverse range of projects including TV (The Ronnie Johns Half Hour, Hungry Beast, Hamster Wheel, Can of Worms), a Tropfest finalist (Y2Gay), a highly contentious musical about the Beaconsfield disaster (Beaconsfield: A Musical in A Flat Minor) as well as Australia's most talked about online campaigns (Vic Roads 'Don't Be A Dickhead', Dick Smith's 'I Love Dick'). Dan also worked as a video journalist for Fairfax, covering stories all over the world from the USA to Afghanistan.
Dan has a gift for pissing people off and started A Rational Fear as a place where new and experienced comedians could come together to talk about real issues in an environment uninhibited by advertisers, vested interests, or a PG rating.
Here's an old reel of his work...
Dan Ilic 2010 showreel

Dan Ilic - Showreel 2010
from
Dan Ilic
on
Vimeo
.
Lewis Hobba – Head Writer
Lewis has ranted on every episode of A Rational Fear since it began. Lewis met Dan on Hungry Beast where they both wore a lot of suits. Lewis has written and directed comedy for the ABC, the Comedy Channel, and Network 10, but most of the time Lewis makes up one half of 'Veronica and Lewis' on Triple J, you may have also caught a glimpse of his emaciated frame on ABC's Spicks and Specs.
Here's a little snipit of Lewis performing at one of the first A Rational Fear shows at the the FBi Social.
How The Funds Will Be Used
Jokes be expensive Y'all.

To make an episode of a topical comedy television show it costs nearly $150,000... all we want is $50,000

If we hit our target the funds raised will go directly to the following areas:

1. Paying our A Rational Fear writers, journalists, researchers and contributors (even they need to eat).

2. Production costs for video content (2 a week) - specifically what that means is that for each video we create we will be able to cover the costs of:
* Camera operator
* Production Design
* Locations
* Sound Recordist
* Editor
* Graphic designer
* Camera and lighting equipment
* Sound equipment
* Editing software

If we exceed our initial target then the extra money will fund extra content - which means more contributors, more video and ultimately more rabble rousing.

The Challenges
This is the part of the job interview where we have to say something that sounds negative but is actually positive. I guess the big risk is that we're TOO successful!

Honestly, starting a new digital comedy brand and getting people to pay attention in a short period isn't easy. Our model will be based on people sharing our content on social media, and creating things worth sharing is a tricky and imprecise business.

But we'll be the only people creating satirical comedy specifically for a digital Australian audience and we think this kind of content has never been more necessary or in demand.