Help us get Stingray Sisters on to the big screen!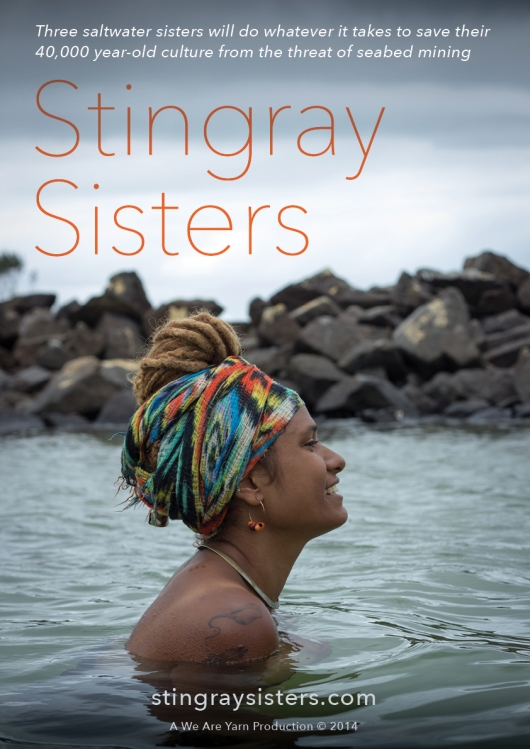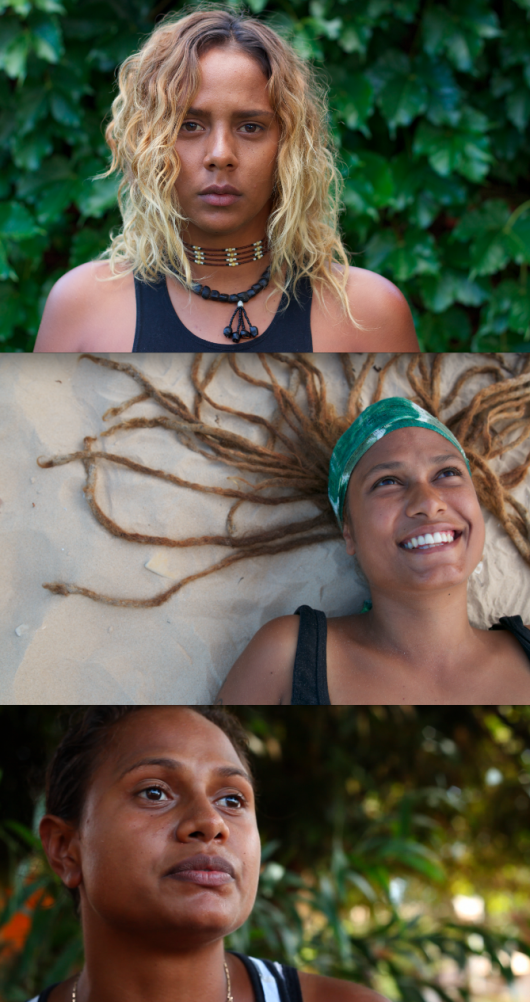 Three sisters, raised in Brisbane, QLD, have returned to the remote Aboriginal community of Maningrida in Arnhem Land, NT to save their mother's sacred waters from desecration. As the first Indigenous group to stand up against petroleum and gas seabed mining in Arnhem Land, these girls know they have a huge battle ahead. A Petroleum Exploration Company has identified 40 parcels of water throughout Arnhem Land that could be the next gold field for gas and petroleum offshore mining. These mining hot spots are located in sacred waters, untouched until now, and if granted this company will set a precedent for unconventional mining in the top end. This could the Native Title battle of the century.
We are concerned that very little environmental impact studies have been carried out. Seabed mining off one Australia's most remote and ecologically intact areas is a danger to marine wildlife and high conservation value ecosystems.
On top of the potentially catastrophic environmental hazards, these mining hot spots are located in sacred waters, untouched until now. There are some places on Earth that should remain sacred. We believe that Arnhem Land is one such place.
As the first Indigenous group to have to stand up against petroleum and gas seabed mining in Arnhem Land, these young women know they have a huge battle ahead. These sisters are the next female Indigenous leaders of this nation, so let's support them in taking a stand.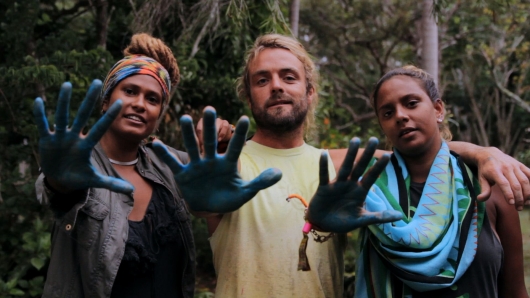 Pictured above, Alice Eather, Xavier Rudd and Grace Eather holding up blue hands for Protect Arnhem Land.
Along with our sisters, we are working closely with the Traditional Owners of Maningrida and the Protect Arnhem Land campaign. We want to ensure that Stingray Sisters is part of a larger awareness-raising campaign and we need your help!
This could be the biggest Native Title battle of the century and we want to make sure the world knows what is happening.
-----
This is Part Two of our Pozible fundraiser! We have come a long way...half way to be exact. But we need to keep shooting and editing until we finish this story. We need to make sure this film and the campaign has a triumphant ending.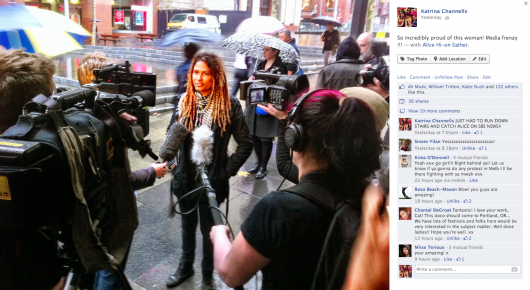 Pictured above is Alice Eather, being interviewed by ABC, SBS and other networks about the Protect Arnhem Land Campaign in Sydney
https://www.facebook.com/ProtectArnhemLandNT
Film is a powerful tool for changing minds and opening debate. More than that, this film will tell a very powerful story about love: love for your land, love for your home, love for your culture and most of all, love for your sisters.
Meet these incredible women who are fighting for their culture and a future for their young ones, and help us share their story with the world.
-----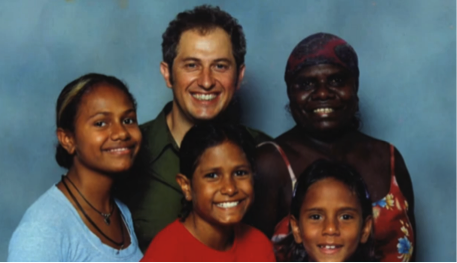 The Stingray Sisters living in two worlds.
Pictured above, the Stingray Sisters as young girls.
Noni, Alice and Grace with their mother, Helen Djimbarrawala Williams and father, Michael Eather.
Some Of My Previous Work


www.stingraysisters.com
www.ourgeneration.org.au
How The Funds Will Be Used
Our next shoot in Maningrida mid year! We hope to document Alice as she meets with Traditional Owners in the Northern Territory. Travelling around the country following this story is very expensive! All donations will go towards:

- Travel
- Next stage of production
- Hiring cameras
- Editing, Post-production, Music licensing, Sound
- Festivals submissions
- Promotion and Screenings (Telling the world about the Stingray Sisters!!)

We are so grateful for all your support, whether it's sharing our campaign with your friends and family, talking about it on social media or contributing a donation.
The Challenges
Our biggest challenge is to win Sea Rights for the Traditional Owners of Maningrida!

We plan to deal with this by gaining support across Australia and placing political pressure on relevant Territory and State Ministers. We also plan to bring forward a submission to make Arnhem Land World Heritage listed.

Our second biggest challenge is to ensure we get the best story... the only way to do that is to be there, on location when the story is unfolding.