______________________________________________________________________________________________
*** WE ARE FUNDED ***
Thank you so much for your TREMENDOUS SUPPORT over the past 5 weeks. We've said it many times, but we just want to say it again: YOU ARE AWESOME!
We are so stoked to bring our products to you and will be updating you on our progress here and on
https://www.facebook.com/gnomenbow
To buy our STORYTELLING BAGS, please visit
gnomenbow.com
______________________________________________________________________________________________
AS FEATURED IN: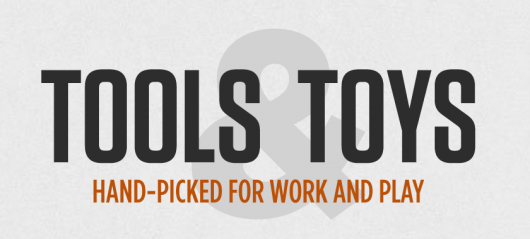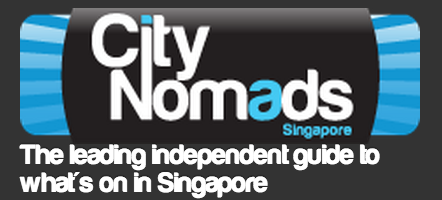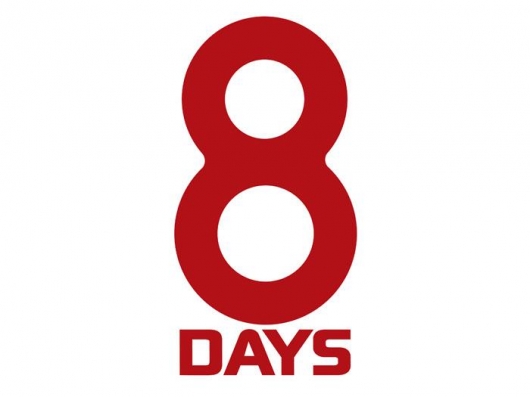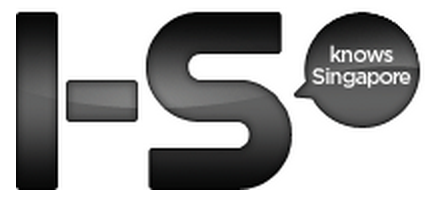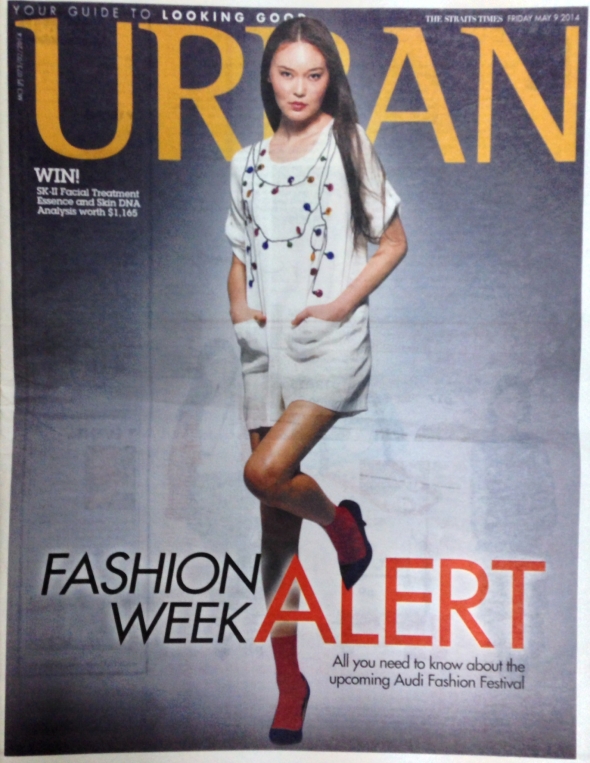 ______________________________________________________________________________________________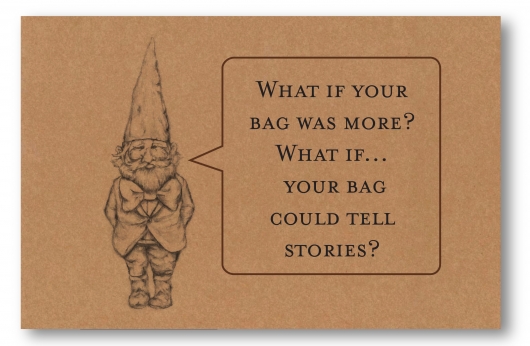 Gnome & Bow was founded in 2013 with a single vision: that bags can be more than simply functional. So we set out to create well-made bags which are an extension of our imagination and individuality.
Whenever we design anything, we are reminded of how our favourite stories inspire us – stories like the Wizard of Oz or perhaps The Da Vinci Code. Timeless as these stories are, we believe that bags should be too.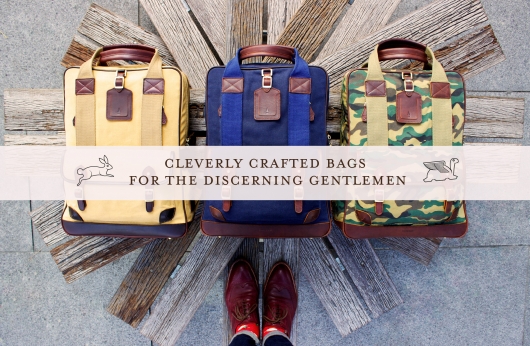 At Gnome & Bow, we relish the challenge of seamlessly telling a story not through writing, but through our bags, a marvel that's certainly the first of its kind. As you use our bags, you'll discover subtle details that reveal a story you'll find familiar but also with something different you've yet to encounter. At the same time, these very details make our bags beautiful to look at and fascinating to use.
BOOK I : The Hare & the Flying Tortoise I Written by Gnome & Bow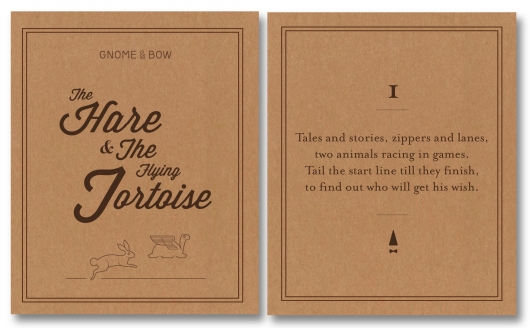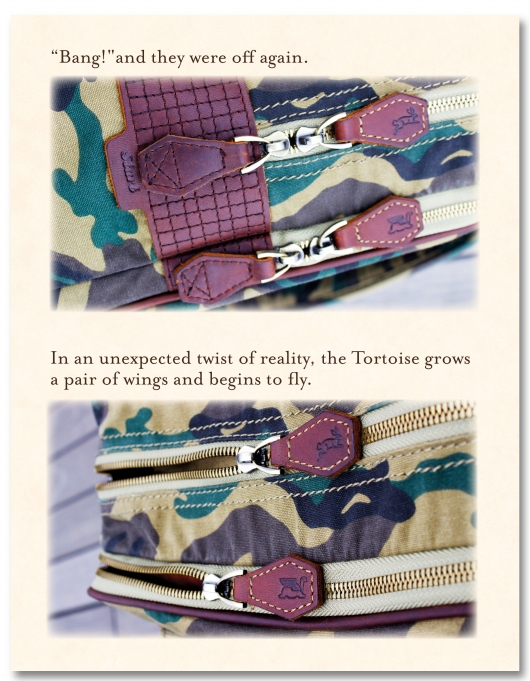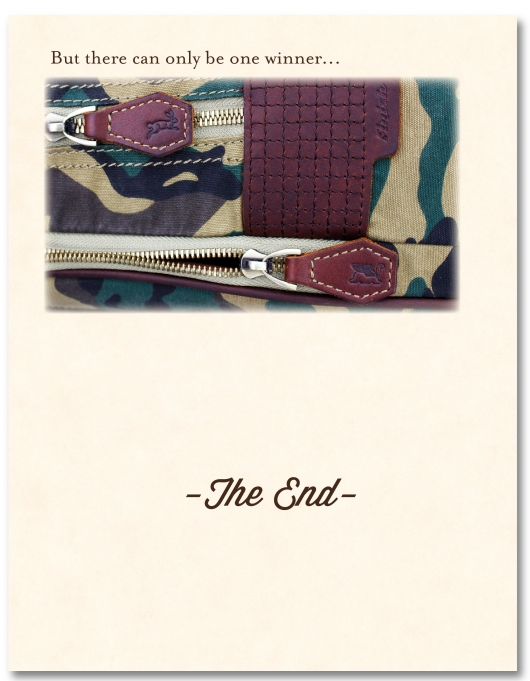 With that, our very first story was crafted... together with our very first collection of bags.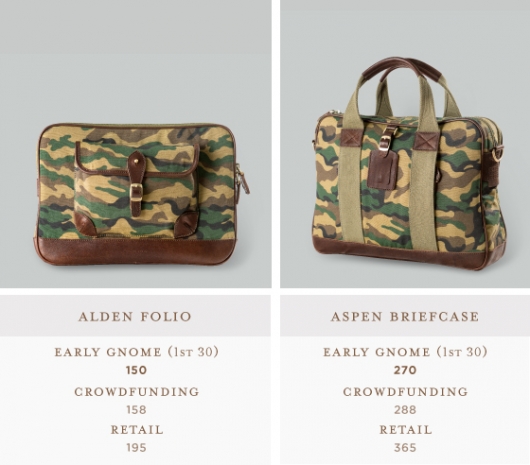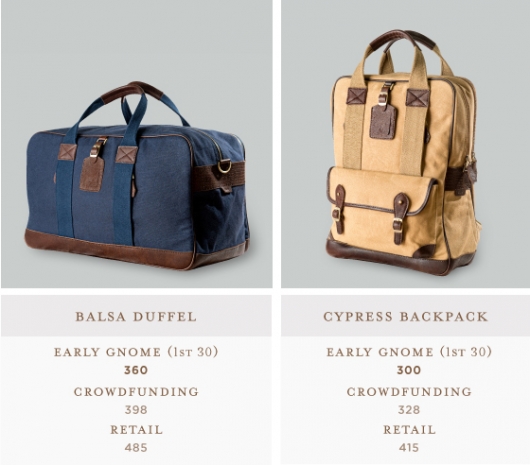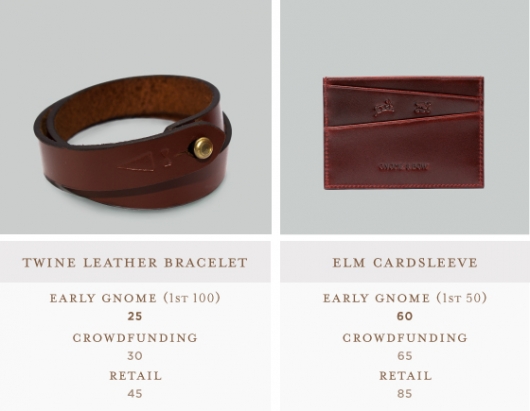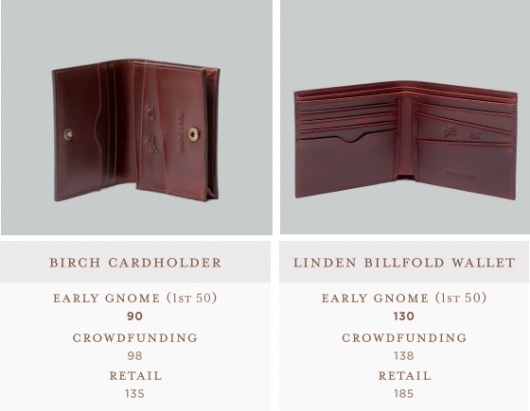 *Disclaimer: Although we endeavour to bring out the true colours of our products through our pictures, please note that there might be slight differences in colour due to lighting.
Our Debut Collection : The Hare & the Flying Tortoise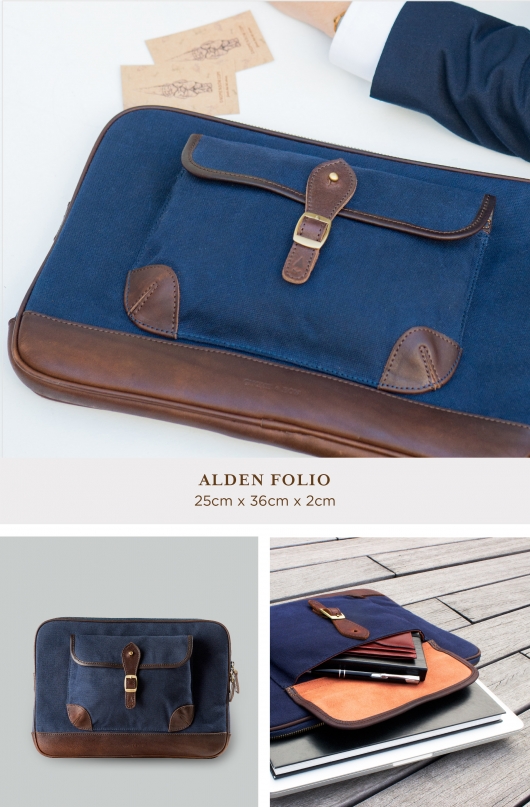 Features:
- Snugly houses a 13 laptop and A4 sized documents
- Exterior pouch for laptop accessories and personal belongings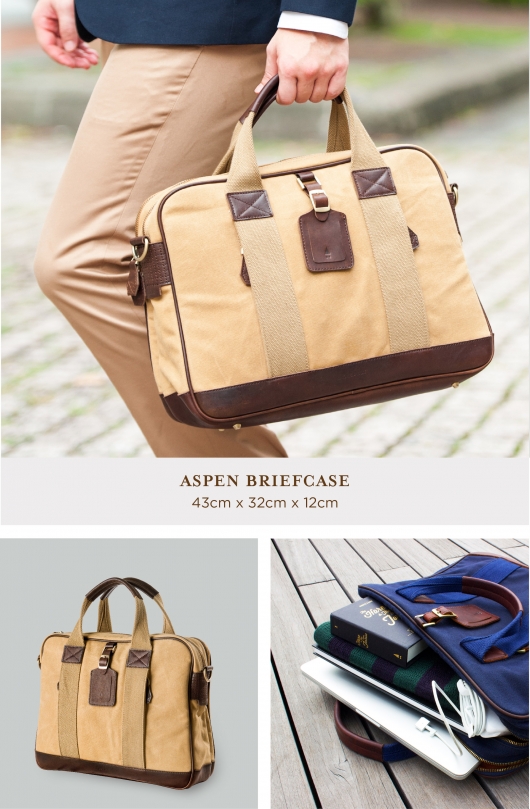 Features:
- Dedicated compartment for a 13/15 laptop
- 3 interior pockets for easy organisation of small items
- 2 exterior pockets for quick-access items such as wallets & keys
- Includes a ballistic nylon shoulder strap that's detachable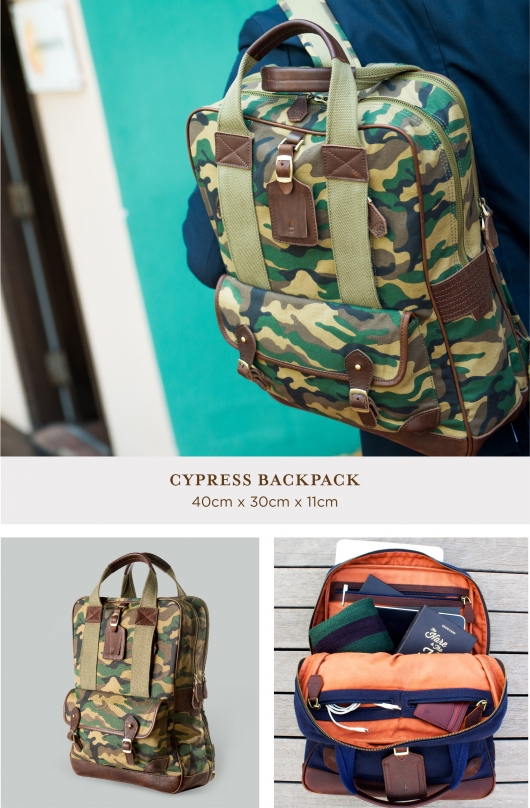 Features:
- Dedicated compartment for a 13/15 laptop
- 3 interior pockets for easy organisation of small items
- 2 exterior pockets for quick-access items such as wallets & keys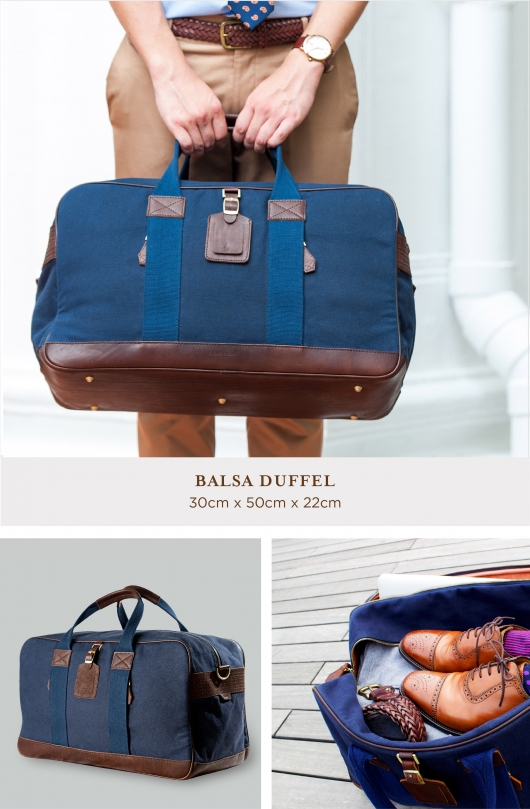 Features:
- Dedicated compartment for a 13/15 laptop
- 3 interior pockets for easy organisation of small items
- 2 exterior pockets for quick-access items such as wallets & keys
- Includes a ballistic nylon shoulder strap that's detachable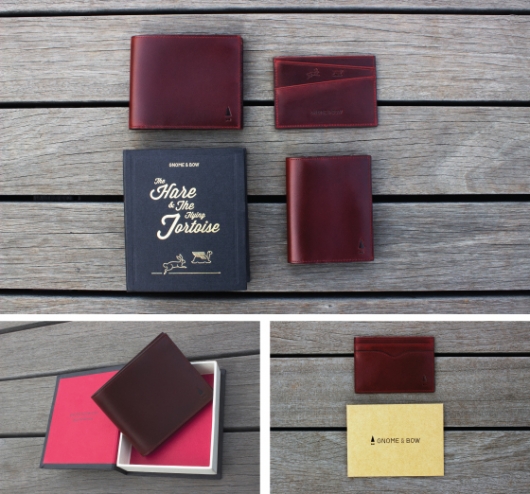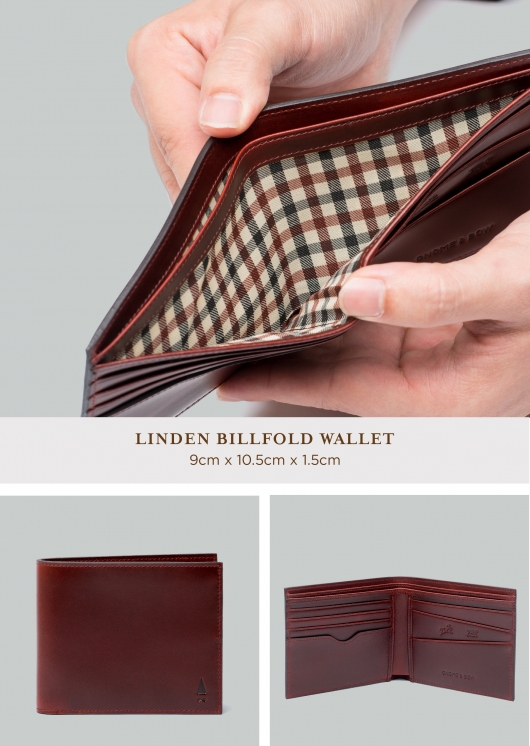 Features:
- 2 bill compartments
- 9 interior card slots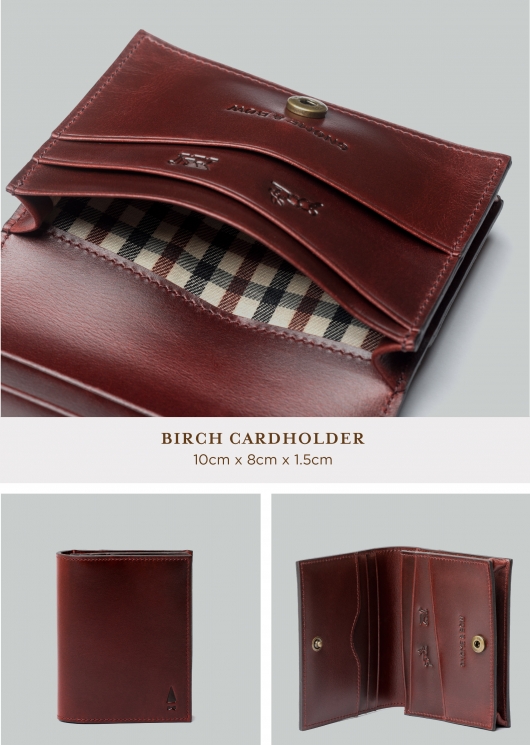 Features:
- Main compartment holds up to 50 name cards
- 5 interior card slots
- Quick-access slot on the back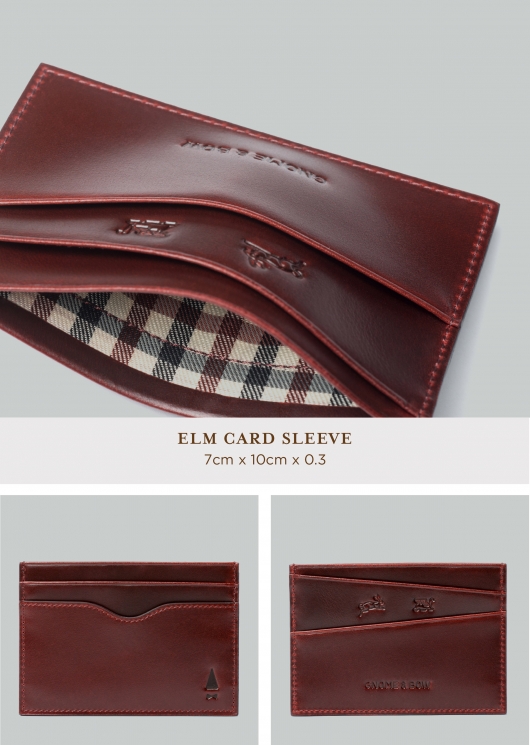 Features:
- 4 card slots + 1 central slot for cash/coins/cards
- Holds up to 7 cards
- Ultra slim profile that slips discreetly into your suit/pants pocket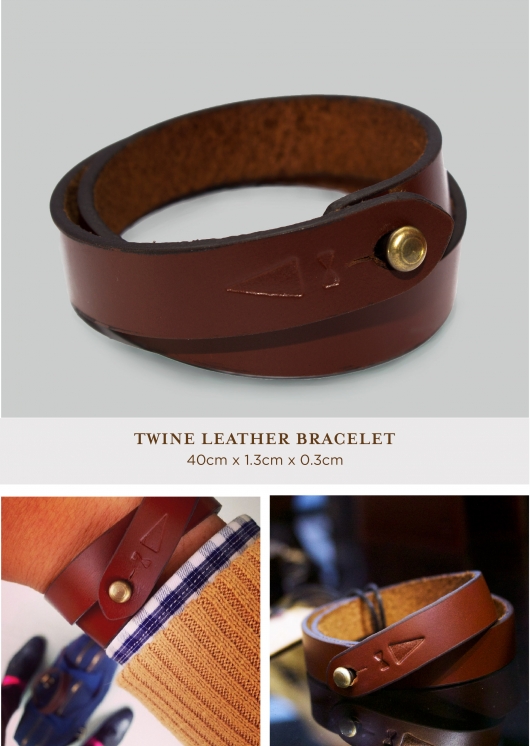 Premium Materials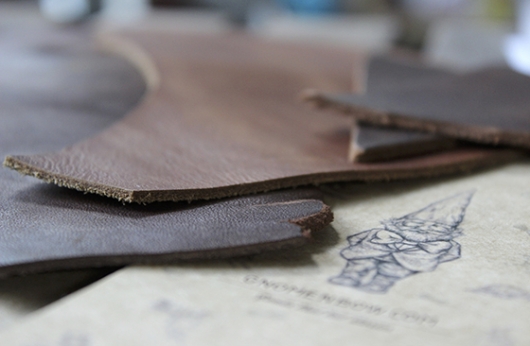 We take a lot of pride in our hide and therefore use a 1/8 inch full-grain leather from the USA, providing enhanced durability and ensuring that your bags live to tell the story of your adventures.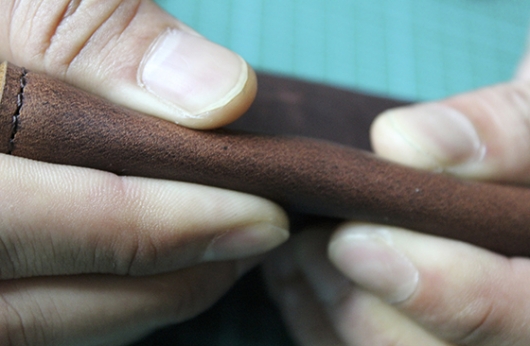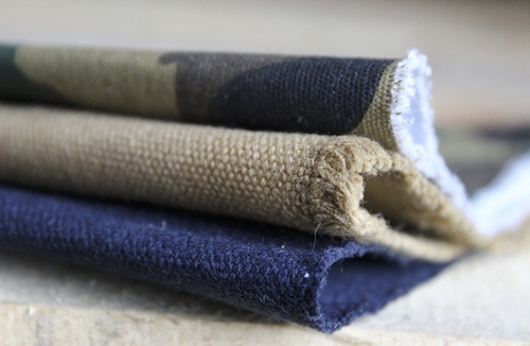 Crafted of densely woven natural fibres, our cotton canvas is soft to touch and made to last. Like our premium leather, our canvases naturally pick up marks with use so its character grows richer with age.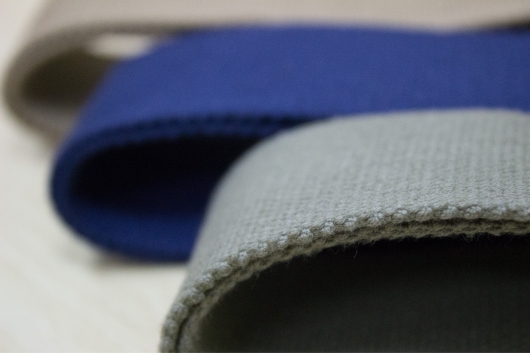 Ballistic nylon is a thick and tough fabric that was originally developed by the DuPont Corporation as a material for flak jackets worn by World War II airmen. If it's strong enough for war, it's definitely hardy enough for day to day abuse.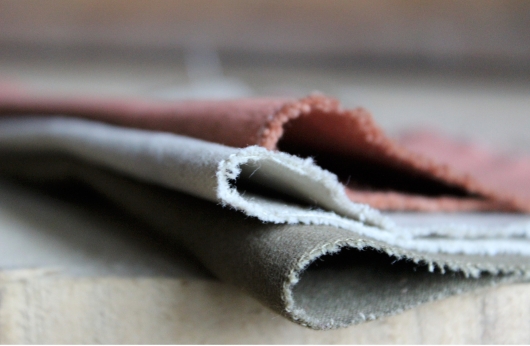 Soft & plush, our 100% cotton twill lining not only looks good, it feels luxurious. Talk about inner beauty.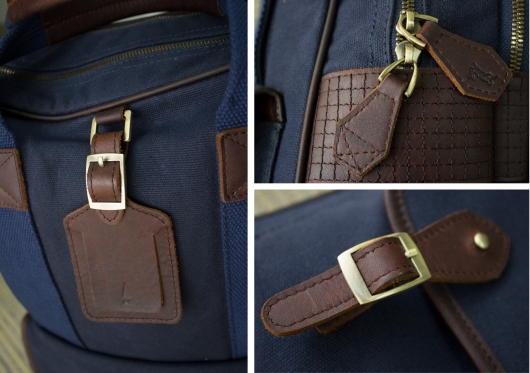 Our brass hardware is sturdy and durable, with a richness in tone that perfectly complements the colours of the leather and canvas.
Your Contribution means EVERYTHING to Us!
We need to raise at least $30,000, or all the funds we've raised will be returned to our backers, who share our dream to make Gnome & Bow come to life.
Let's do this!!!
Here are 3 ways you can help us:
1. Check out and contribute to our list of EXCLUSIVE Campaign rewards (on the right). Be the first in the world to own one of our goods! Every contribution counts.
2. Spread the love to all your social media platforms - Facebook, Twitter, Instagram… you name it! To make it easy for you to share, we've created a special page -
http://bit.ly/supportgnomenbow
(Just 2 clicks makes a HUGE difference!)
3. Email all your friends & family whom you think will be interested in Gnome & Bow and tell our story to everyone around you.
We've been FEATURED!
About our AWESOME TEAM
QUANDA ONG | Founder & Designer
For as long as I remember, I've always had an obsession with detail. In particular, I relished uncovering the 'secrets' within bags - that custom lining, that clever compartment or that quirky embossed tagline that goes unnoticed. So crazy about bags I was that it was my dream to start a fashion brand creating bags that had that special spark to them. After 3 years of brainstorming for ideas, soaking in inspiration from my everyday dealings, my beautiful surroundings and intriguing travels, the idea for Gnome & Bow got seeded. Since then, I have been very engrossed, frequently jotting notes, making plans and doodling sketches in my 'little black book'.

In May 2013, I took the plunge and left my bank job of 2.5 years to pursue Gnome & Bow not only because I knew it needed my heart and soul, but because it was really what I wanted to do now or even 30 years from now. I tell everyone that I feel so blessed to have found what I truly love. I am absolutely stoked to make Gnome & Bow a reality.
---

ROY WANG & MARK ONG | Factory 1611, Branding team
Factory 1611 is a Singapore based Art & Design studio we founded in 2009, specialising in branding, business strategy, graphic design and fine art. We have worked with a variety of clients ranging from public-listed corporations, education institutes, museums, small medium enterprises, startups and individuals, including FMCG, retail, fashion, food and beverages, manufacturing and the fine arts.

The Gnome & Bow concept intrigued us in terms of its originality and relevancy in today's consumer market, and we are convinced on its potential for growth in the long run. When Quanda approached us to collaborate on this project, we knew we couldn't pass out on such an amazing opportunity!
---

JAC MIN, DANIEL LEE & JONATHAN CHONG | Semicolon, Motion branding team
We are Semicolon, a boutique production outfit with a focus on motion branding. Like a semicolon, connecting interdependent and sometimes opposing statements, we are a young, diverse bunch with backgrounds spanning various creative disciplines with an uncanny ability to make seemingly dissonant ideas work in perfect unison. With that, we have served agencies as well as a myriad of clients and well-loved brands.

When we met Quanda for the first time, he struck us as someone who was daring, adventurous, and imaginative to boot - qualities that laid the foundations for a creative working relationship usually reserved for passion projects. We are passionate about our craft, and an opportunity like that just had to be seized.

FAQs
SHIPPING
Singapore Shipping - FREE!
International Shipping - Please check this within the reward window of your choice and add it to your pledge amount.
*International backers will be responsible for applicable tariffs and customs fees in their country. These fees vary by country, so if you would like, please check with your local customs before pledging.

RETURNS
In the unlikely event (since I have checked each one personally) that your Gnome & Bow product is defective due to manufacturing, please email us within 7 days from the day you receive it. After those 7 days, we will no longer be liable for defects.

MORE ABOUT OUR FULL-GRAIN LEATHER
Why does the colour of my leather change with use over time?
Our bag and wallet leathers are infused with oils that come to the surface when the leather is squeezed. This might cause a temporary change in colour of the leather known as the pull-up effect. This breed of leather was specially selected for its ability to age gracefully into a piece that is unique to you.

Why does my leather look imperfect?
Our leathers may contain some imperfections, but these nicks and scratches tell the life story of the individual cow, and we wouldn't want it otherwise. Due to the delicate nature of our leather, marks and nicks are expected to form with use over time, but these are a testament to your remarkable adventures and make the product distinctively yours.

Will 8oz leather be used throughout my good?
While we always start off with a premium piece of 8oz full-grain leather, truth is that it is not practical to use such thick leather for all parts of our bag, especially our wallets, which we want to keep slim. Through many rounds of prototyping our goods, we have finally come up with the perfect formula of thickness combinations that fully showcases the beauty and hardiness of our rich leather.
项目介绍
-----------------------------------------------------------------------------------------------------------------
***重要消息***
我们已经成功筹集目标资金,所有产品将会在五月17号之前送到支持者手中。
*我们接受的付款方式有 Paypal/ Visa/ MasterCard/ 支付宝 (Alipay)
-----------------------------------------------------------------------------------------------------------------
我们被刊登在了: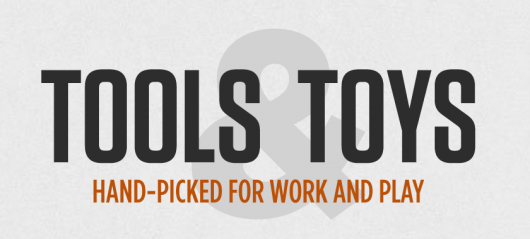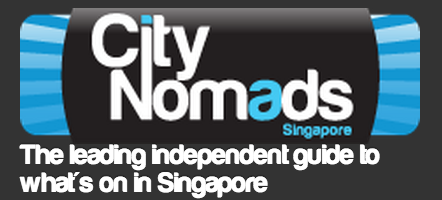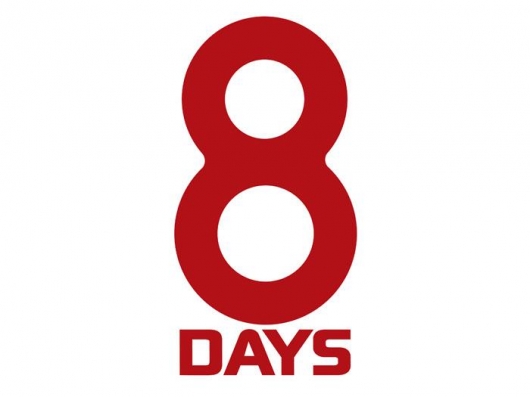 -----------------------------------------------------------------------------------------------------------------
《 关于我们 》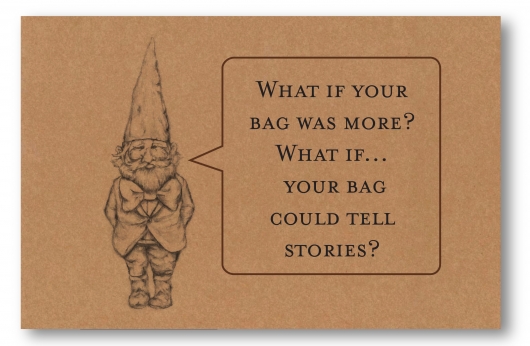 Gnome & Bow诞生的灵感来自于对皮包业的一个前景展望:包包不仅仅只可以有功能性,更可以是包包主人个人性格与想像力的延伸。
当我们在做设计的时候,我们时刻铭记那些我们钟爱,那些给我们灵感的故事,比如绿野仙踪,又或者达芬奇密码。包包也应该像这些世界著名的故事一样,经典代代相传。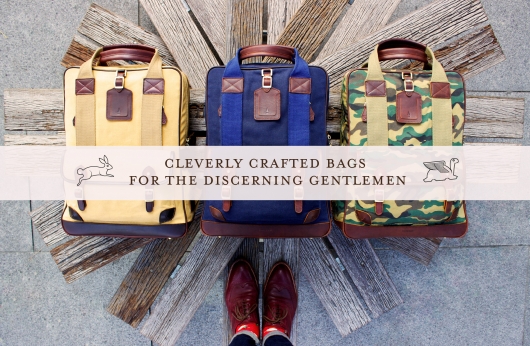 通过包包来讲故事,和传统的写故事相比,的确有一定挑战。但是Gnome & Bow享受这个过程。当你在用我们包包的时候,你会慢慢发现一些细微的细节,向你透露似曾相识又稍有不同的故事。而正是这些精妙的细节让我们的包包不管是外观还是使用起来都让人爱不释手。
《 第一部:龟兔赛跑之会飞的乌龟|Gnome & Bow 著 》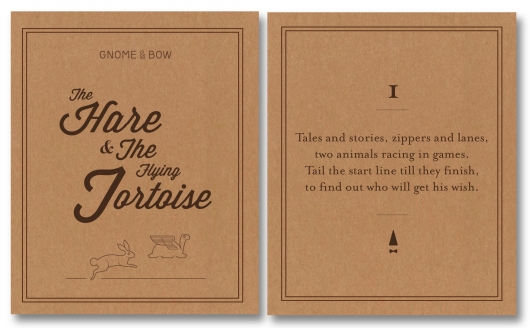 啪!它们又出发了!
兔子一路领先,但出乎意料之外,乌龟长出了一对翅膀,开始飞向终点。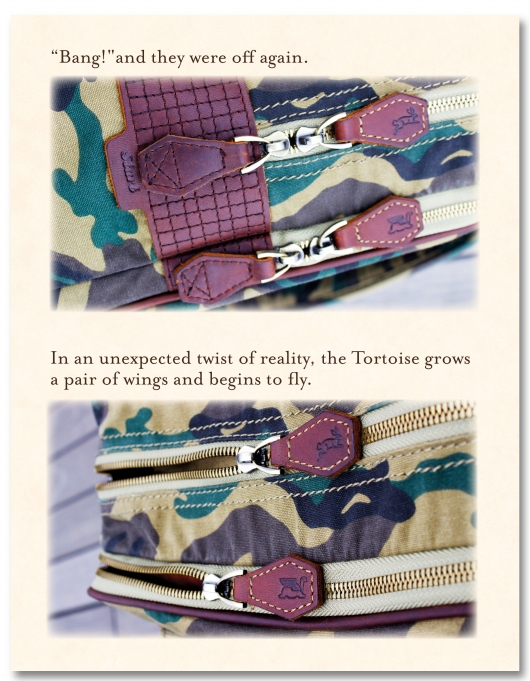 最终的胜利者只有一个。。。。。。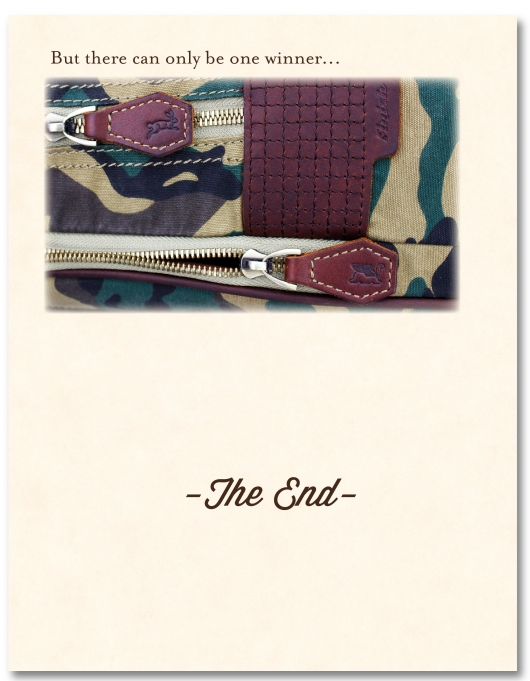 我们推出了Gnome & Bow 的第一个系列,来讲述这个被我们添加了一点想象一点插曲的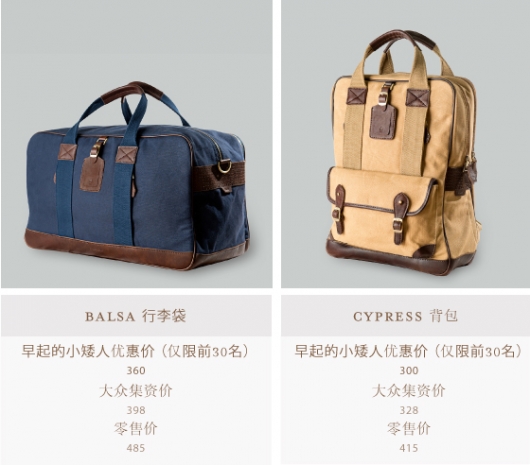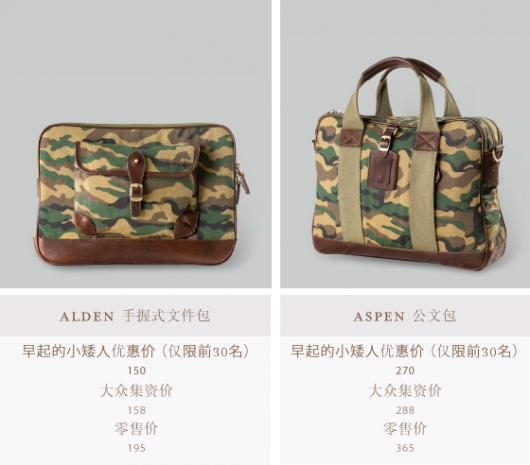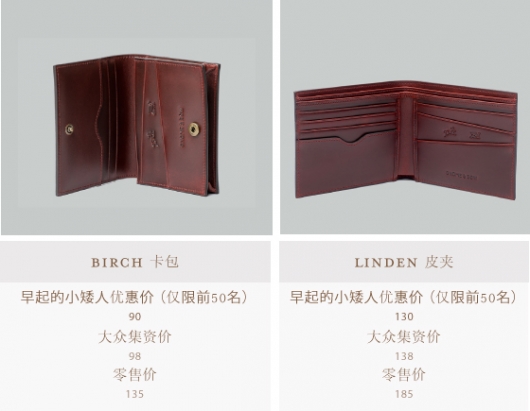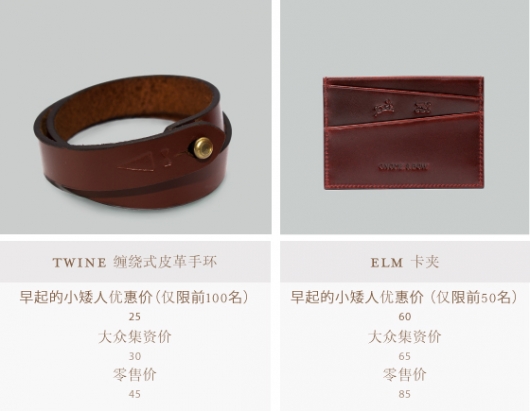 *声明:虽然我们尽力呈现产品真实色泽,但由于光照原因图片和实物存在不可避免的轻微色差。

《我们如何利用筹集的资金?》

在过去的一年半的时间里,在不断的改善以及精良我们的设计同时,我们也一直以高标准严要求在不停找寻信得过的工厂。(此处省略两万字心酸血泪史)

现在我们一切准备工作都已经做好,如果通过大家的支持筹得了S$30,000,我们就可立刻以开始第一批包包的生产。希望大家支持并且跟你们的家人朋友分享我们的项目,只需点击视频上方的按钮即可。感谢大家帮助我们的梦想Gnome & Bow成为现实。
***
项目进度 ***
我们已经达到目标资金,第一批货订单也已下了,所以现在能在五月中把货都发送给大家!
《挑战》

生产和制造总是伴随着一定风险的。我们找出了3个可能的瓶颈阻碍,并且采取了相印的措施来避免:
1.原料采购
我们所用的牛皮和帆布都是有特殊要求特别订购的,需要时间来定做和处理。通过和我们原料供应商进行协商,我们已经成功保障了足够量的高品质牛皮以及帆布。这也就意味着,一旦我们集齐所需资金,就可以全速开始生产。
2.制造手艺的可信度
我们在选择制造工厂方面付出了大量时间和精力。在正式选定现在的合作伙伴前,我们测试并且否定了其他4家工厂。可能仅仅是因为他们做不出我们想要的切割,又或者跟我们的品牌文化不一致。所有这些尝试和失败给我们带了很多对于如何选择最合适的合作伙这一方面的深刻认识。我们对我们最终选定的工厂充满信心,所以所有的心血时间和精力都是值得的。
我们选定的这家工厂有十余年的牛皮商品制造经验。我们总共去这家工厂视察三次,来核实他们的生产能力和标准。过去6个月的样品生产交涉中,他们每次都能按时按量交付达标的产品。关于大货生产,我们的协议是,确保30天交货。
3.质量保证
在过去的一年半里,我们一共做了8个不同样板,因为我们绝不在质量方面妥协。尽管我们已经测试过这么多次,这次大货生产,我们还是会亲自去检查每一个包包,来确认我们每一个产品都过关合格。
没有人比我们更想要避免延期。我们真的很中意我们的包包,所以也希望你们能快点入手。但如果万一真的出现延期,我们一定会提前通知你们。

《 我们首次亮相市场的系列:龟兔赛跑之会飞的乌龟 》
* 包包 | 桃心红木色牛皮 + 海军蓝/驼色棕/迷彩帆布 *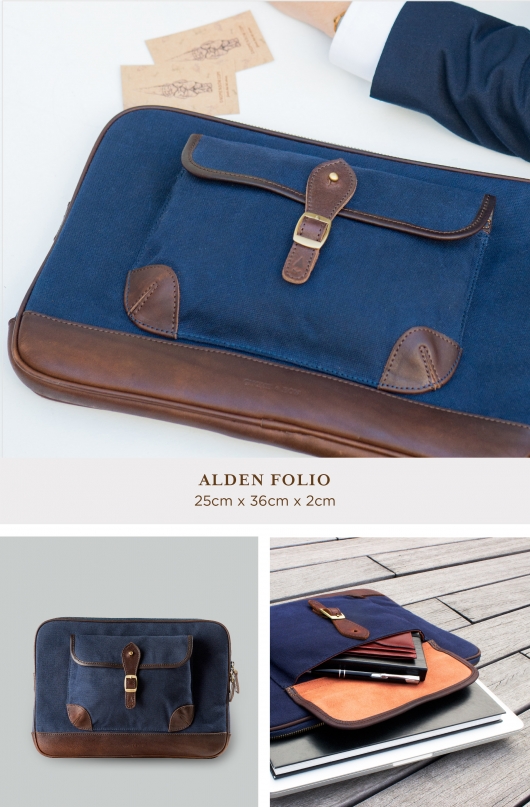 Alden 手握式文件包
特征:
- 轻松携带13英寸的笔记本电脑以及A4大小的文件
- 内设可装电脑配件和个人物品的口袋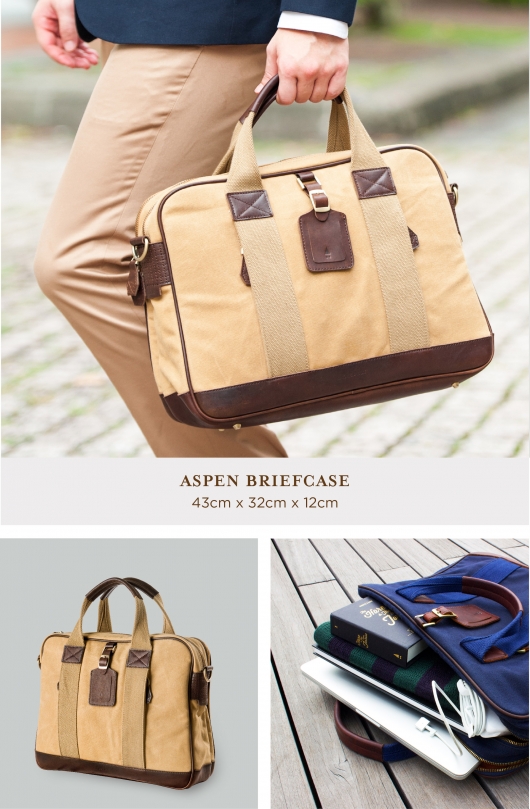 Aspen公文包
特征:
- 专门设计的隔间口袋,可放人13/15英寸笔记本电脑
- 内设3个口袋,小件物品也能井井有条
- 2个外部口袋,钱包钥匙伸手可及
- 附送一条可拆卸的导弹尼龙肩带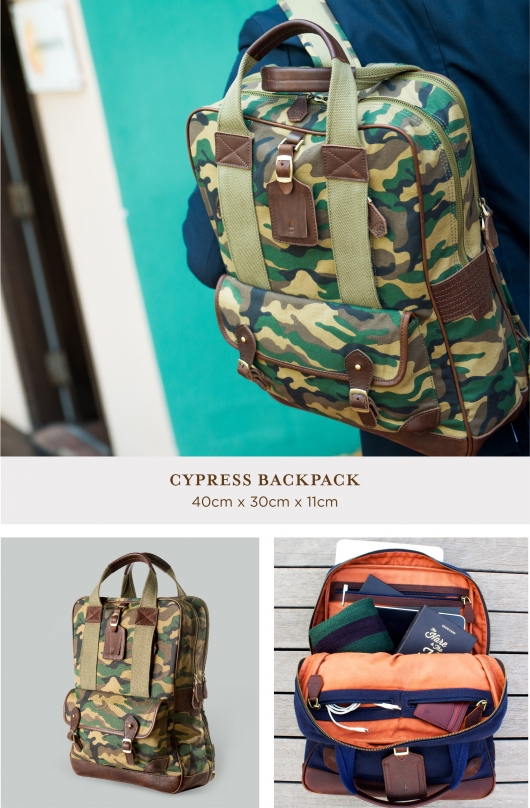 Cypress 背包
特征:
- 专门设计的隔间口袋,可放人13/15英寸笔记本电脑
- 内设3个口袋,小件物品也能井井有条
- 2个外部口袋,钱包钥匙伸手可及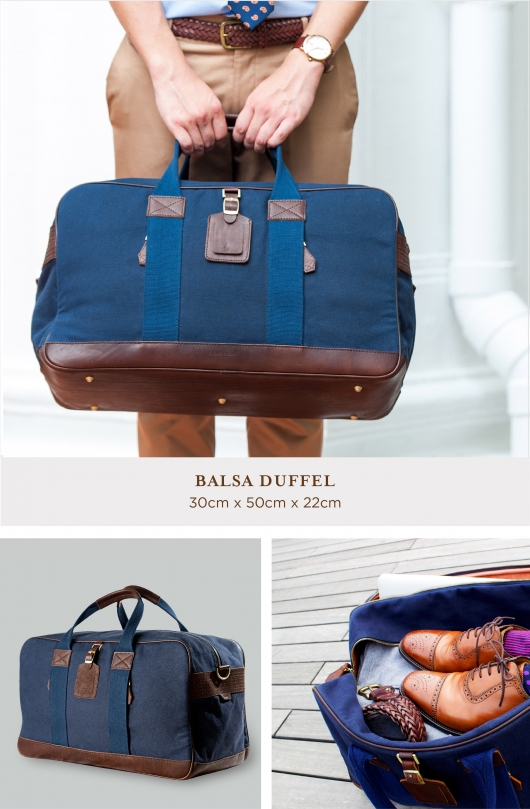 Balsa 行李袋
特征:
- 专门设计的隔间口袋,可放人13/15英寸笔记本电脑
- 内设3个口袋,小件物品也能井井有条
- 2个外部口袋,钱包钥匙伸手可及
- 附送一条可拆卸的导弹尼龙肩带
* 钱包 | 牛血红牛皮 *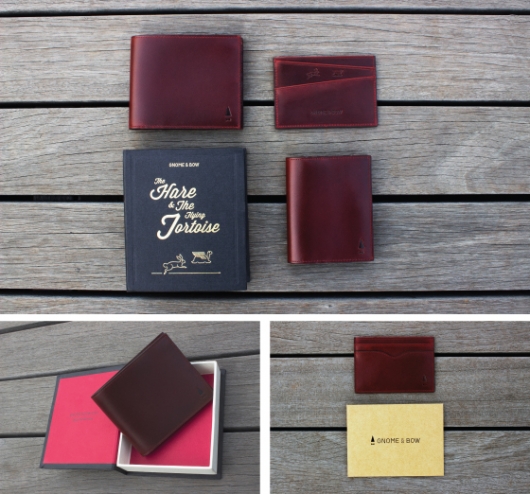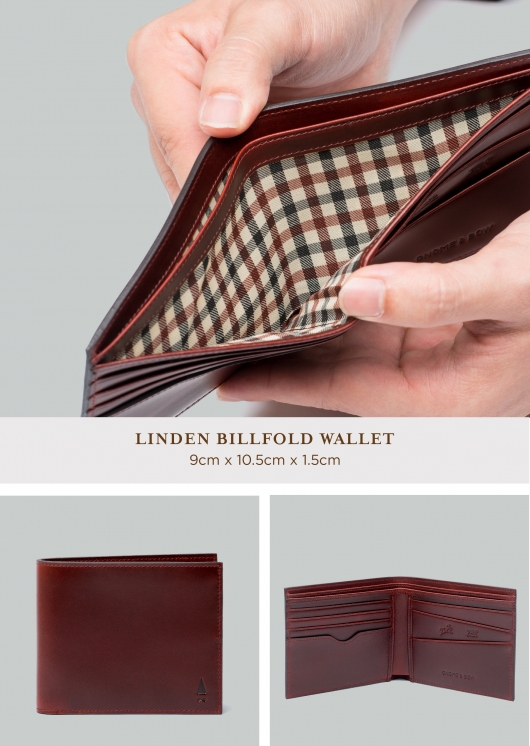 Linden皮夹
特征:
- 2个可放钞票的隔层
- 9个内部卡槽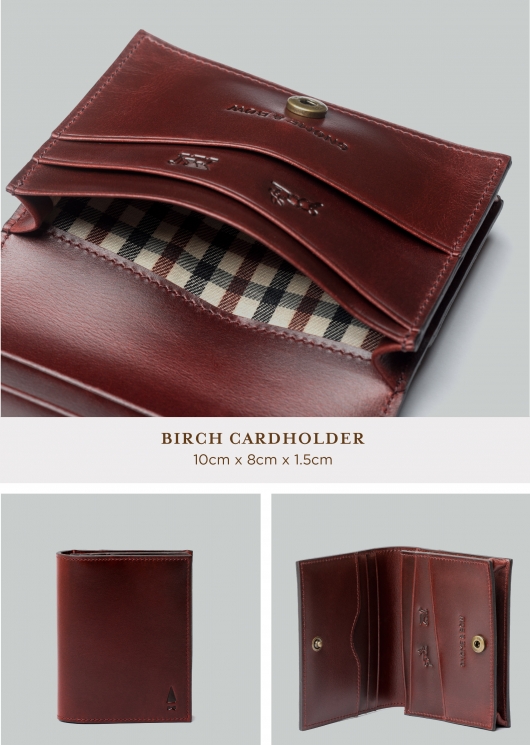 Birch 卡包
特征:
- 大隔层可放入50张名片
- 5个内部卡槽
- 1个外部卡槽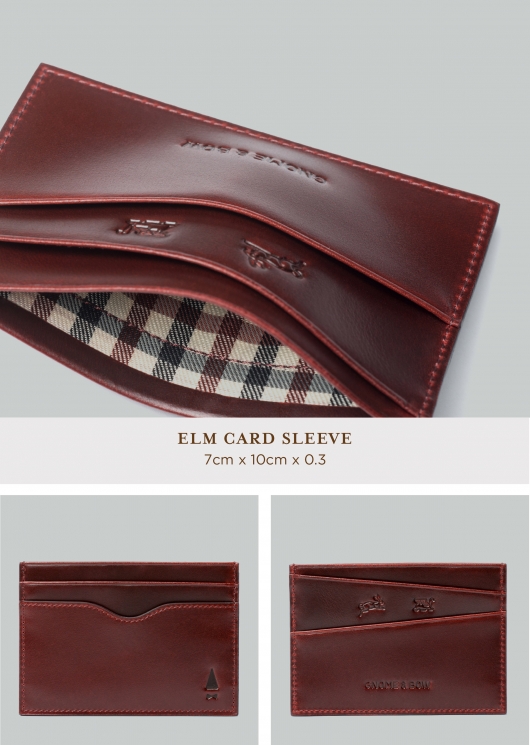 Elm卡夹
特征:
- 4个侧边卡槽+一个中央卡槽可以放钞票/硬币/卡
- 最多可携带7张卡
- 纤瘦隐形设计,放入西装长裤口袋,完全不影响外观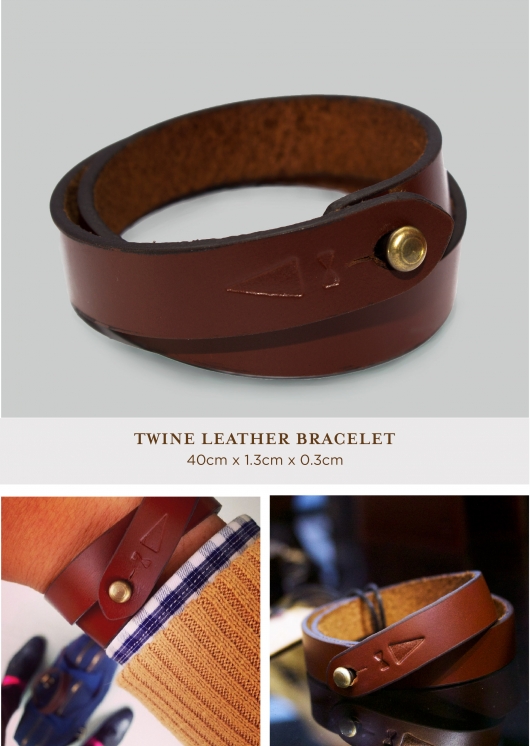 手环 | 板栗色牛皮
缠绕式皮革手环
《 高档原料 》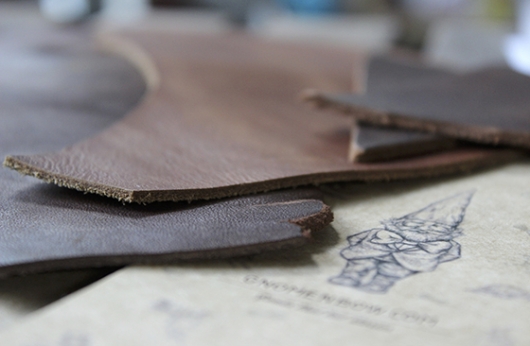 8盎司全粒面革
我们特别钟情我们所用的牛皮,它是来自美国用牛身上最耐磨的部分制成的全粒面革,因为只有经久耐用的包包,才能伴随你全部的旅程才能讲述你所有的冒险经历。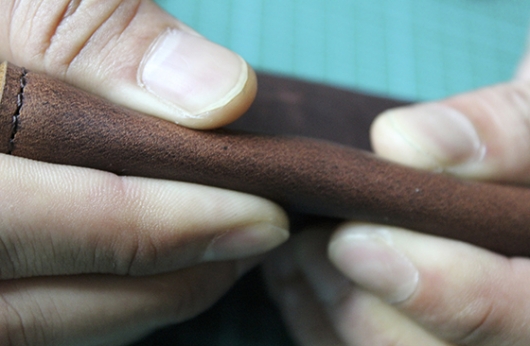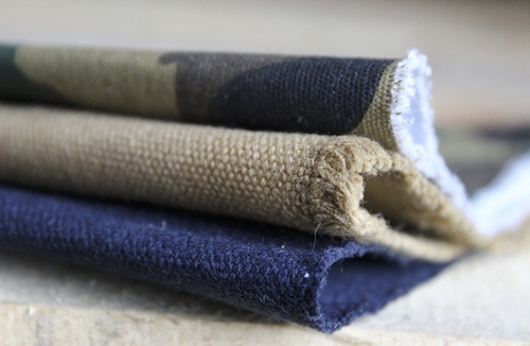 12盎司棉帆布
我们的全棉帆布是高度密集编织的纯天然纤维制品,强度大,质地轻。就像我们的上等牛皮一样,我们的帆布也是用的越久越有沉淀。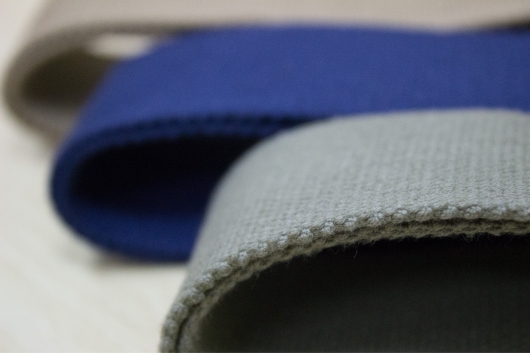 导弹尼龙把手和肩带
导弹尼龙是有DuPont Corporation研发的,在二战时期用于空降兵的防弹背心内里上。此布料组织坚固,耐磨损,耐撕裂,比一般尼龙布,聚乙烯布或是棉布耐磨度都高出数倍以上。如果这种布料耐得过战争,耐过日用,绝对不是问题。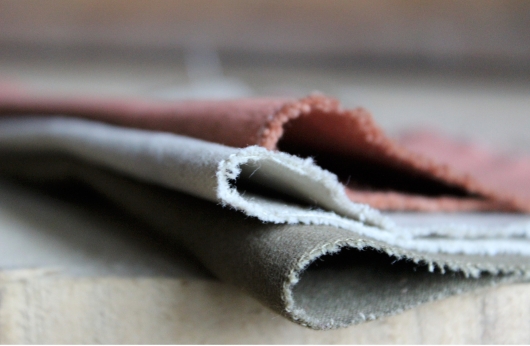 全棉斜纹衬里
柔软顺滑,我们的全棉斜纹衬里不仅看起来高档,摸起来更感奢华。所谓内在美。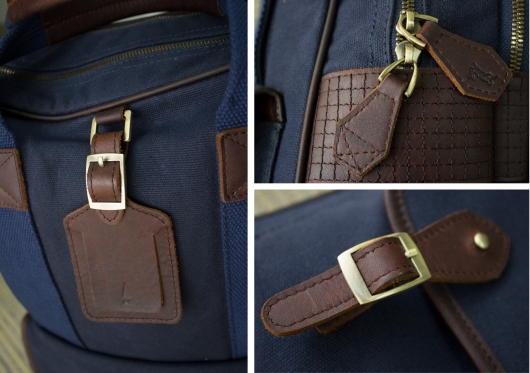 古铜五金
我们的古铜五金坚固耐用。更何况它的色泽与我们的牛皮和帆布简直是天作之合的搭配。
《 你们的支持对我们来说,意义重大! 》
如果我们没有筹集S$30,000,截止到目前所集的全部资金都会被退还给同我们一样希望Gnome & Bow成为现实的其他支持者。
让我们一起努力!!
有三种方法可以帮助我们:
1. 成为我们支持者。请看在右边栏的回报表。
2. 在社交网络上分享我们的项目-人人网,微博,微信 ... ...
3. 口口相传,告知你认为会对我们项目感兴趣的家人朋友,邮件短信... …
《 关于我们的梦想团队 》

Quanda Ong | 创始人 & 设计师
一直以来,我都痴迷于细节。更确切的说,我特别享受慢慢发掘每一个包包的秘密 - 定做的衬里,聪明的隔层设计,又或者古灵精怪的标语。我疯狂痴迷着包包,梦想就是做一个我自己的品牌,卖我自己设计的与众不同的包包。三年的时间,我每时每刻都在挖空心思的想各种idea,从日常生活中,外出旅游时找寻灵感。终于Gnome & Bow的产品概念萌芽了。从此我就废寝忘食的开始在我的黑色笔记本上写写画画。
2013年5月,我辞掉了在银行的工作,正式开始全身心追求我的梦想,那就是将Gnome & Bow变为现实。因为我知道这是我的心和灵魂的归属,我知道今天,以及从今天起的30年后,这是我每天早晨醒来跳下床开始工作的动力。
---
ROY WANG & MARK ONG | 工厂1611, 品牌团队
工厂1611创建于2009年,是一家新加坡艺术设计工作室。专攻品牌建设,经营策略,平面设计以及精细工艺。我们的客户各式各样:上市公司,教育协会,博物馆,中小型企业,创业公司以及个人;遍布各个领域:快速消费品,零售,时尚,餐饮,制造业以及精细工艺。
Gnome & Bow具有原创性,市场相关性的品牌概念深深吸引住了我们,我们相信这个品牌具有无限潜力。当Quanda找到我们一起合作这个项目的时候,我们知道机不可失。
---
JAC MIN, DANIEL LEE & JONATHAN CHONG | 分号, 动态品牌团队
我们是分号,一家精品生产公司,专攻动态品牌。分号,用于连接相互依赖但有时又相互对立的陈述。就像这个分号一样,我们这个年轻的有着不同专业背景的团队,拥有神奇的能力将看似不和谐的想法最终变成美妙的合唱。
第一次见到Quanda的时候,他给我们留下的印象是:大胆想像,勇于冒险。而这些都是开始一项极具热情的项目所需的品质。我们对我们的手艺充满热情,而这样的机会必须把握。
《 常见问题 》
- 运费 -
新加坡本地邮寄 – 免邮!
国际运费 – 请参照你所选择的回报窗口,并且将邮费加入到你的支持数额里面。
*关税将由国际支持者承担。由于这些费用每个国家都不同,所以如果你想要知道更多信息,请在你支持之前咨询地方海关。
- 退货 -
万一在最不可能的情况下 (因为我会亲自去一个一个检查)你的产品因为制造手艺而略有瑕疵,请在你收到产品7天之内发邮件通知我。
- 退款 -
虽然可能性很小(因为我会亲自一个一个检查我们的产品质量),但如果你收到的产品质量方面有瑕疵,你在从收货当天算起七天之内,通过邮件通知我们。超过七天,一律概不受理。
《 关我们的全粒面革牛皮 》
- 为什么皮的颜色会改变?-
我们的牛皮被油浸泡过,当挤压我们的牛皮时,你可以看到有油沁出来,同时你会看到一个短暂的因为挤压带来的颜色变化。这种牛皮用得越久,越有味道。
- 为什么我的牛皮看起来有瑕疵?-
牛皮有瑕疵是正常的,这是牛在成长过程中受伤留下的伤疤或者划痕。全粒面革已经是牛皮里面瑕疵最少的了,正因如此才可以表面不经涂饰或采用轻涂饰工艺以达到既有自然美观的外观,又有舒适透气的卫生性能。当你用我们的皮质品时,也会留下划痕,在我们看来,这是具有沉淀和感情价值的,就好像是这牛皮一直伴随你的冒险,帮你记录下点点滴滴。.
- 所有的产品都是8盎司的皮革吗?-
我们所选的原料全是优质8盎司皮革。但太厚的皮革有时会影响到外观。比如我们的钱包,我们做了很多不同样板,最终找到了一个可以满足外观,质量,手感的平衡点。
How The Funds Will Be Used
For the past year and a half, we have been relentlessly refining our designs whilst continuously searching for a reliable manufacturer to meet the stringent standards we've set ourselves.
We are now ready for production and we need your support to raise $30,000 to start our first production run. Together, by pledging for the rewards on the right and sharing our page using the buttons above our video, we can make Gnome & Bow a reality!
Here's our plan:

*** IMPORTANT UPDATE ***
WE'VE HIT OUR TARGET of $30,000, all in a span of 3 weeks. Thank you so much for your support! YOU ARE AWESOME! The estimated delivery date is now MID-MAY 2014.
*** LESS THAN 2 WEEKS LEFT! ***
Place your order now to enjoy our EARLY GNOME SPECIALS and our CROWD FUNDING EXCLUSIVE rewards. Be the 1ST IN THE WORLD to get your hands on a Gnome & Bow product!!!
The Challenges
Production and manufacturing is always an undertaking that carries a little bit of risk. We've identified 3 possible choke points, which we have taken careful measures to avoid:

1. Materials procurement
The leather and canvas that we use are custom order and require time to be made. Hence, in order to mitigate this risk, we have managed to secure a quantity of leather and canvas with our suppliers that will be sufficient for our first production run, which means full speed ahead once we achieve our target.

2. Manufacturing Reliability
Before settling on our existing manufacturer, we passed on 4 other manufacturers, simply because they didn't make the cut or weren't the right fit for our brand. Each of these experiences has helped us gain insights on selecting the most suitable partner for our production. Although it took us huge amounts of time, money and effort, it was absolutely necessary.

Our selected production house has over 10 years of experience specialising in the making of leather goods. We have visited their facility on 3 occasions and verified their production capabilities and standards. In our relationship over the past 6 months, they have delivered on their tasks consistently. Our agreement is based on a minimum order quantity that will ensure guaranteed production within 30 days.

3. Quality Assurance
In the past year and a half of designing our bags, we've been through more than 8 rounds of prototyping - only because we do not compromise on quality. Even so, since this is the first time we are placing an order with them, we will personally inspect each and every bag and wallet to ensure they meet our own stringent quality standards.

No one is keener than we are to avoid delays. We really love our bags and can't wait for you to have them! Yet if there should be any delays due to unforeseen circumstances, we will be sure to actively update our supporters.