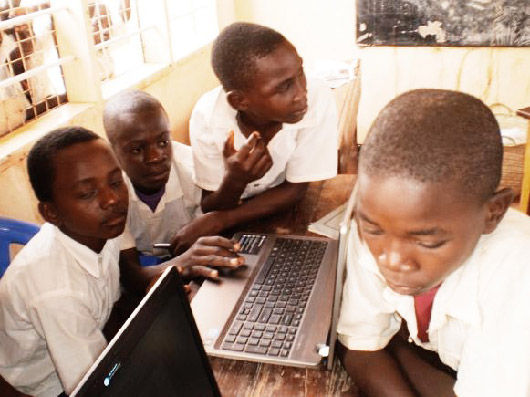 World famous primatologist, Dr. Jane Goodall, DBE, Founder of the Jane Goodall Institute and UN Messenger of peace is renowned for pioneering work with chimpanzees, and is passionate about caring for and protecting the natural world.
Deforestation is the biggest threat to chimpanzees across Africa. After witnessing extreme deforestation outside the boundaries of Gombe National Park where Dr. Goodall studied wild chimpanzees she was inspired to begin programs with communities living near chimpanzee habitats to have them join in the effort to regrow the forests. One such program, Jane Goodall's Roots & Shoots empowers young people to develop and lead projects that protect the natural environment in their own backyards.
In a rural part of Kigoma, Tanzania, Roots & Shoots students at Sokoine Primary School found that there was community interest in sharing and preserving the traditions and wisdom of its elders, particularly in reference to their use of plants in traditional medicines. This interest stemmed from their enthusiastic efforts to protect a nearby forest preserve which serves as a source for these medicines.
At present the knowledge, skills, practices, beliefs and experiences of traditional medicine in western Tanzania can only be found among a few members of communities. There is a real risk that these community elders may never spread their knowledge and skills in using traditional medicines unless they are documented and shared with the younger generation and the wider community.
The Jane Goodall Institute's Roots & Shoots program is working with the Sokoine Primary School to help prevent this loss of knowledge and to ensure the conservation of the plants used by elders in traditional medicine, and ultimate the whole forest preserve.

The 'Jane Goodall: Herbal Medicine' project aims to help protect Sokoine Primary School's forest preserve by raising awareness about the value of plants and preserving skills, knowledge about experiences about using traditional medicine. They will assist in documenting this knowledge in writing and teaching young people how to value medicinal plants and their use.
With a greater understanding of the value of these plants, communities will more actively protect the habitats where they grow and help to continue sharing wisdom about traditional medicine, from one generation to the next in Tanzania.
%2380YearsOfJane
Activities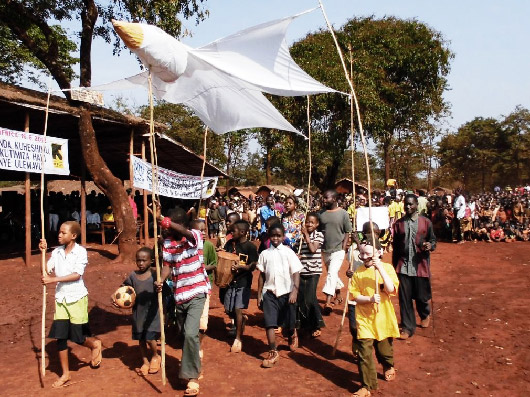 This project includes the following activities:
* Creating a platform for adult herbalists and young people to share information
* Training students on different traditional medicinal knowledge and skills
* Supporting the Sokoine Primary School with expertise about forest reserve management
* Identifying different plants and fruits used for medicine
* Analyzing and compiling information gathered from Sokoine Primary School's forest into a book and sending it for printing
* Facilitating educational excursions with students and teachers for learning purposes
* Partnering with herbal medical clinics for professional assistance on herbal medicine and medicinal plants tests
Project History
This project originated from Sokoine Primary School located in Kigoma, Tanzania. A project of Sokoine School involves the protection of nearby forest measuring fifteen acres. Through their efforts to protect the forests, the students have learned about many of the plants that grow there, and have specifically identified twenty traditional medicinal plants with the help of a traditional healer. Following this part of the project, the students are planning to compile what they learned in a booklet to share with others in their community.

Because of poverty and low incomes, many people in the local village lack health insurance and access to medical help. Through their learning, and producing materials on traditional medicinal plants, students have developed opportunities to help their local community with alternative treatments and encourage everyone to protect the forest.

Further to helping their community address these concerns about the availability of health care, this project helps address young people's diminishing participation in the outdoors, decline in their physical health and a decrease in their environmental knowledge.

This project is discussed in Jane Goodall's upcoming book, 'Seeds of Hope - Wisdom and Wonder in the World of Plants.'

How The Funds Will Be Used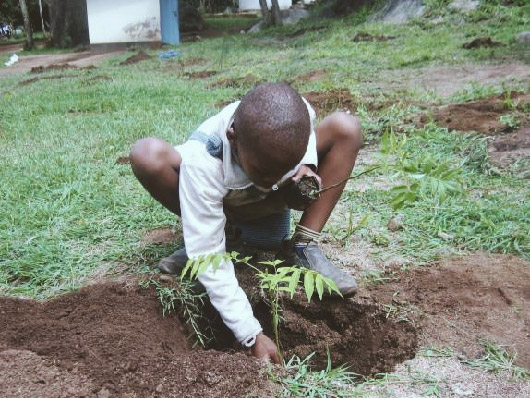 OBJECTIVES
This project aims to preserve traditional medicinal skills, knowledge and experiences through documenting them in writing and teaching young people how to value plants and their use in medicine. Through this effort, they will gain a greater understanding of the value of these plants, preserve the knowledge of the elders in their community, support the whole community by granting them access to alternative medical treatments and encourage everyone to protect their local forest habitats.
This project aims to:
* Engage traditional healers in teaching Jane Goodall's Roots & Shoots members about the usage of different traditional medicinal plants found in the school conserved forest.
* Document all identified medicinal plants found in the Sokoine Primary School forest.
* Identify and document different ailments treated by those plants and share ways to prepare the plants for traditional medicinal uses.
BENEFICIARIES
* 115 Jane Goodall's Roots & Shoots members
* Two Traditional Herbalists, who will teach their skills
* The community members in the Msimba Village of Kigoma (population 9,000)
The Challenges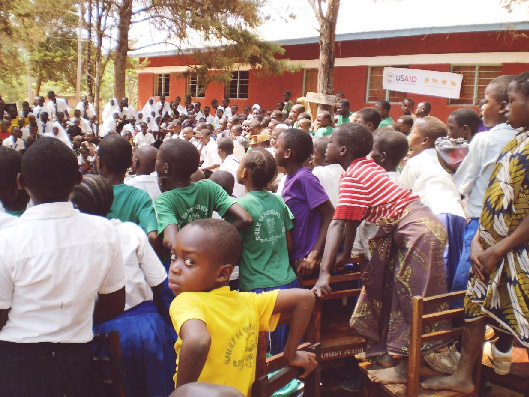 This project originated from Sokoine Primary School located in Msimba Village of Kigoma rural district in Tanzania, which has fifteen acres of natural forest. The school has already identified twenty traditional medicinal plants onsite, through with the help of their local traditional healer. Currently, they are struggling to collect and compile all of the information required for printing a simple booklet.
As an identified problem in the community, almost everyone in the Msimba Village lacks health insurance because of poverty and low-income, so access to alternative medicines would be helpful in this community.
This project also faces the challenge of working with a disengaged younger generation who may not have a strong knowledge of the natural environment, or a full appreciation of it.