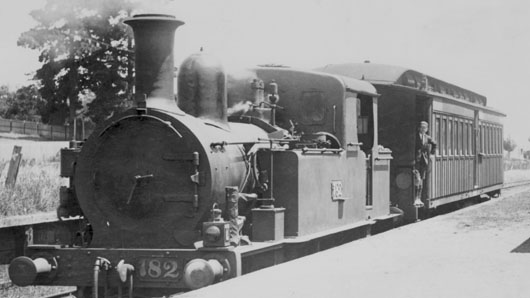 The Outer Circle Line was a steam-era railway in Melbourne, Australia that ran from Oakleigh to Fairfield carrying goods and passenger traffic.
If you live in the inner-eastern suburbs you've probably crossed old bridges and level crossings without even realising it! Maybe you use the Alamein train line - or drive across the Chandler Highway bridge every day? Did you know you could once travel from Oakleigh to Riversdale and Deepdene, East Kew, and all the way to Fairfield by train?
I went to school in Canterbury and I've always been fascinated by the Outer Circle. Why did it fail? Why isn't it still running today?
Of course, it's a great story: there's political intrigue, bureaucratic bungling and an obscene waste of taxpayers' money. Certainly it was built at a turbulent time in Australia both politically and economically.
My friend (
Andrew McColm
) and I work in digital media and content creation. We think the story of Melbourne's forgotten railway would make a great television documentary. We also think it's an important chapter in our history and one that's worth preserving.
At this stage we've tested the water with a short teaser/trailer (above), as well as some engagement with social media. The teaser features Dr David Beardsell who co-authored a book in the 1970s on the Outer Circle Railway. He graciously donated his time and expertise to help us with the trailer.
The response to this has been enormous; overwhelming and very encouraging. We've had over 2,000 views on Vimeo in the first week, even before launching the Pozible campaign! While the trailer is only one or two minutes long, the final product will be made for a half-hour television timeslot to commercial TV standards, and will also be released on-line, and on DVD or BluRay.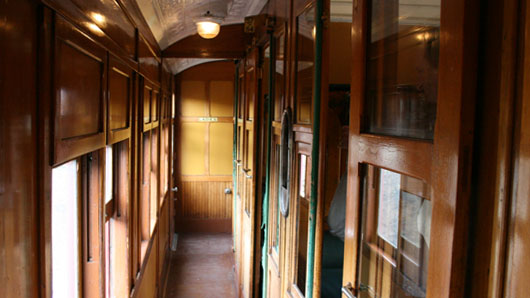 We're history nerds, we're passionate train buffs, and we're digital media professionals. This project was always meant to happen!
On-Screen Credits
We have to be careful with on-screen credits. Some TV networks are very fussy about what you can, and can't, have in the credits - especially when it comes to business names and company names.

For this reason, anyone who's generous enough to contribute a Superintendent-level reward or above must supply us a real name for their 'Associate Producer' credit, i.e. no business or company names, aliases or twitter handles.
Keep In Touch
Of course we'll keep all our Pozible supporters up-to-date with news, teaser trailers, event details and production updates.
You can also follow along on social media.



Thank you for considering our project! We look forward to working with you on the Outer Circle Line.
Some Of My Previous Work
We're media professionals. We produce corporate video, commercial television programs, commercials (sorry about that), radio and online content.
Andrew works for
Evolving Communications
and you can see some of their work online.
I work for
Shack West
which specialises in digital media, social media, radio and voice services.
In 2011 Andrew and I made a TV pilot for a technology program. The working title was
Switch'd
. You can view it
here
.
Andrew and I were also part of the
Tech Talk Radio
team, a program on the Whitehorse-Boroondara Community Radio station. With strong support from other team members we produced a two-hour radio show every week for an impressive 8 years, syndicated to hundreds of Australian community stations via the Community Radio Network.
How The Funds Will Be Used
Because we're full-time media producers, we know what's needed to properly fund the project and make it become a reality; AND we know we're asking for a lot from you.
With your help, a large part of the funding will go towards professional camera operators and production crews; as well as research and copyright fees for old photographs, negatives and slides, like this one of an East Kew goods train heading towards Deepdene in the 1940s: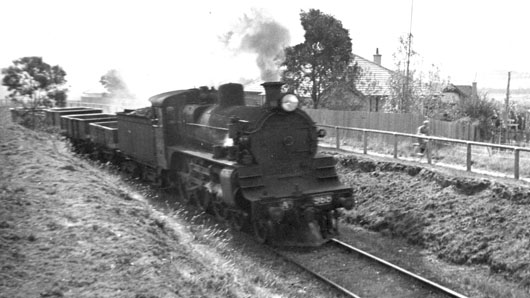 There will also be real travel expenses, permits and licence costs.
Here's a basic budget estimate at this early stage:
Camera operator for approx. 5 full days shooting @ $150/hour: $6,000
Lighting for approx. 5 full days shooting @ $130/hour: $5,200
Sound engineer for approx. 5 full days shooting @ $130/hour: $5,200
Copyright, AMCOS/APRA, royalty and reproduction fees: $1,000
Edit suite machine time (using Avid Media Composer) @ $1,000/day: approx $3,000
You can see that this exceeds our campaign goal. We'll meet any shortfall, but we need your support to get this going!
Andrew and I will do all the research, creative components and post-production. We'll use Avid Media Composer to edit the footage and make the final version. We'll use professional camera operators, sound engineers and lighting technicians where we need to.
Of course this will become a full-time job (for Andrew and me) if we hit our target, for the next few months at least.
In terms of timeframe, we're hoping to have a finished product ready to exhibit by the middle of the year, sometime in June 2014.
We think this is a realistic budget for a documentary of this kind; and if it's worth doing, it's worth doing properly.
The Challenges
There is a creative risk that we get too bogged-down in trains, signal levers, locomotive numbers, safeworking systems and anoraks. We want this to be a high-level documentary that appeals to a wide audience. So we need to temper our enthusiasm for railway minutiae and "keep it real".
We'll need regular feedback from our Pozible supporters to keep us ON TRACK (get it? On track? See what I did there?)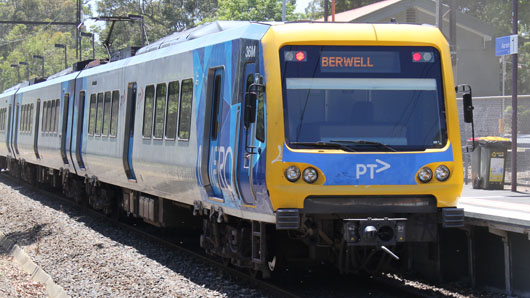 There are operational risks in this type of production too, but we think we've got them all covered. All our media assets are backed up regularly, our production and editing equipment is modern, flexible and scalable, and we're covered by insurance. We don't foresee any operational risks that we don't already manage, because we do this stuff every day, and have for a long time.
The main challenges will be to keep the project focused, on target and in budget.