Just a quick update on the stretch goals - see the original description still below:
The great thing about crowdfunding is that once a target is reached and the funding confirmed, there is an opportunity for "Stretch goals" - extra facets of the project that were once only dreamed of can now be contemplated because basic costs are covered. Below are my stretch goals, which you can still contribute to if you'd like:
- Originally I had only planned to order 150 copies of my book for the launch and for sales elsewhere, but with the overwhelmingly positive response I have decided to try to up that number to 180. So my first stretch goal would actually still be covering book costs - just more of them! The cost for 180 books is $1,153.78, as apposed to the $963.87 which was originally budgeted for.
- My second stretch goal (if the first one is achieved) is another very exciting one: there is a Spoken Word Poetry workshop happening in January, which I had looked at wistfully in the past but decided not to commit to, as the $180.00 it cost was better utilised elsewhere (i.e. rent etc). However, if my further funding goals were surpassed, I could pay to attend this workshop with the brilliant and cheeky and award-winning writer Maxine Beneba Clarke...
I would need a total of $1333.78 to print all the books and attend this workshop, thereby covering both stretch goals.
Hey guys!
As many of you know, I am in the final stages of self-publishing A BOOK, with the launch coming up fast on the 31st of January!
I have been writing since I was a little girl, when Mum first helped me to make a picture book out of the stories I was making up with my toy farm animals.
Back then, I thought dinner was the most boring thing in the world, and I never wanted to finish my food. To get me to eat up, my Mum began reading 'family books' - an adventure novel, a comedy, or an autobiography which she picked to keep my brother and I interested at the dinner table.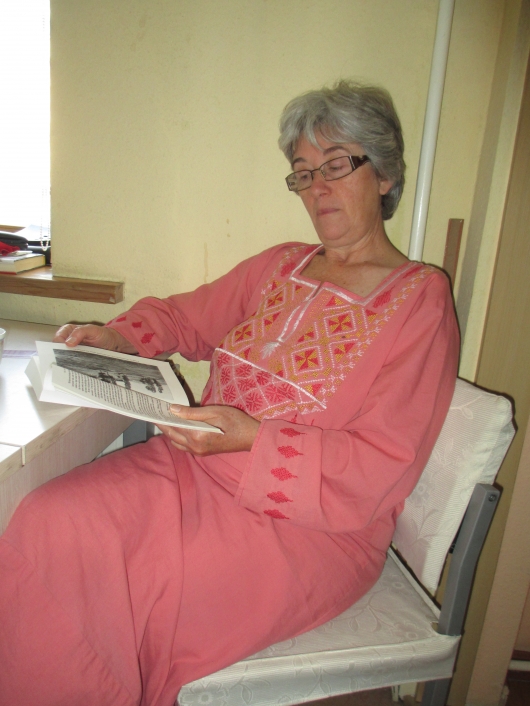 Many dinners ended with "One more mouthful, one more chapter!" and she imparted to us a love of books and words. My parents also read poetry to us, including bush-ballads and such bizarre classics as "The Pobble Who Had No Toes" (Edward Lear).
When I was 13, I discovered free-writing/stream of consciousness, and began journalling prolifically. In high school I dabbled in some creative writing, and then when I was 21, I discovered Spoken Word poetry. An interest soon became a passion.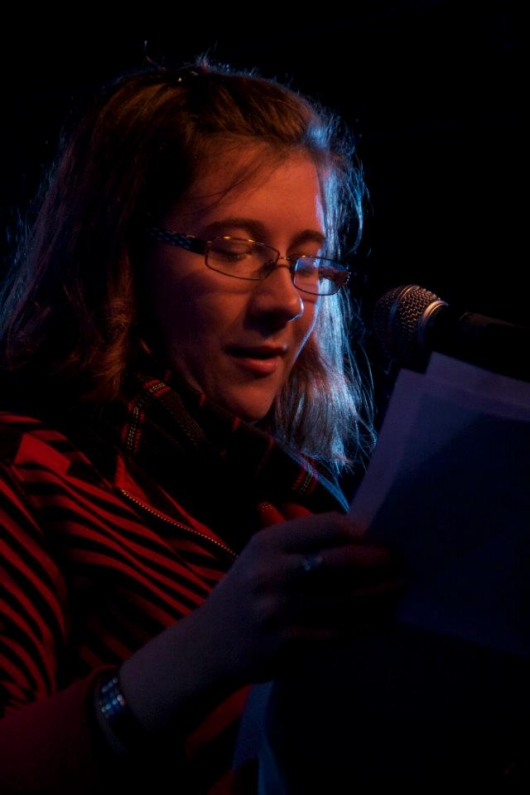 Now, as a 24 year-old emerging poet who is beginning to make some of my own noise in the Melbourne Spoken Word scene, I am excited and nervous and psyched to be ready to publish my own poetry book. This book has been in the making for more than 2 years, so it's thrilling to finally be arriving at crunch time.
The works touch on many themes including grief, justice, hugs, headscarves, high-horses, and Peter Pan. With 35 pieces of poetry and prose, as well as awesome illustrations by Christop Booth, the finished project is going to be a beautiful piece and a good testament to the work put in (by myself and by all the awesome people who have helped me plan/write/edit/design/illustrate the book)!
As we get to the pointy end however, I am aware that I will need your help to fund the final print run. So to bring this baby to life, I'm embarking on this crowd funding project!
I would be DELIGHTED if you would join with me to make this dream a reality, so, have a look around the site, check out the pledge options, and get involved!
In the meantime, final edits are taking place and I'm pretty damn excited - it's looking great!
*Correction to the video - I won 2nd prize in 2012, not 2011.
How The Funds Will Be Used
The majority of the funds ($963.87) will be used to cover the costs of the first major print run, with remaining funds going towards costs associated with launching and marketing the book.



The Challenges
Thanks to the setup of the Pozible campaign system, there is no risk to donors - and the only risk to me is that of not reaching my goal. If my goal is not reached, none of the pledges are taken out of donors' accounts. However, I'm sure your kindness and support will reduce that risk to zero as well =)