Thank you so much for visiting this project page of ours. We're so thrilled to undertake this journey and very much hope you will contribute and help us bring the Latasha's Kitchen Cookbook, the next chapter of Latasha's Kitchen, to life. We have a great range of rewards lined up for you and some surprises along the way!
As many of you are aware, after 10 years of operating Latasha's Kitchen, my Leederville cafe and cooking studio, I decided to close the café at the end of its lease in April 2013. This was done with a sigh of relief and a huge sense of gratitude to you all. Relief because of the burden the ever increasing rents placed on a small business like us over the years and much gratitude because I knew I couldn't have gone on for as long as I did without you - the customers - embracing us.
The closure allowed me time to facilitate the beginning of another chapter in our culinary journey; and that was to produce a range of exquisite curry pastes, sauces and condiments so you can recreate some of your favourite dishes from Latasha's Kitchen in your own home.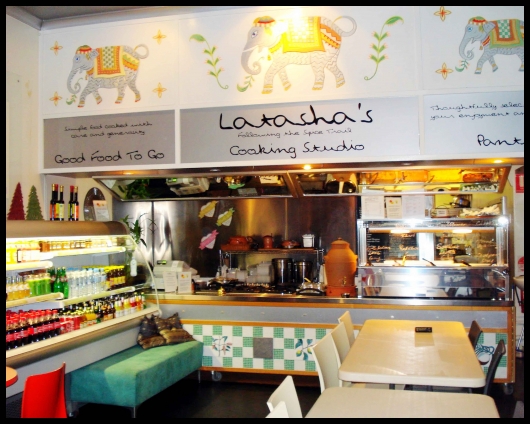 I've been left in no doubt that the closing of the café left a big hole in the hearts and stomachs of fans and many tell us they are left feeling nostalgic whilst craving their favourite dishes. Over the years, customers have constantly asked for a cookbook featuring our popular collection of recipes. Being so time constrained with the demands of the café and cooking studio, I've always kept this at the back of my mind to look into when the time was right.

Well, I really feel that now is the right time to create this keepsake collection of our treasured recipes for you and with your help I'm going to embark on this path as I've always been guided by you, our loyal customers. This is a cookbook with a collection of recipes which you can feel a part of and also one you can use in your daily life to recreate the dishes I used to make for you in the café. The recipes will have my signature style and when you make this part of your repertoire there's no mistaking that it's a Latasha's Kitchen recipe!
The book will allow me to reward the thousands of loyal customers who frequented Latasha's Kitchen as well as share and introduce my recipes with new readers so they too can create my dishes in their own homes for their family and friends.
Watch this video to learn more:

Like the café, the recipes will feature rustic, homestyle, casual food.
The cookbook will cater to our diverse fan base and have something for everyone - whether you're a meat or seafood lover, vegan, gluten-intolerant, or consumer of wholefoods.
A special feature of the book will be each recipe's versatility - you'll be able to take one recipe and make many different dishes out if it. The cookbook will be versatile for lovers of whole foods, vegetarians, vegans, people with intolerances such as dairy, gluten and coeliac.
To get a taste of what you can except from my cookbook, try my
Mixed Vegetable Sagoo. This is a wholesome one pot vegetarian dish full of flavour, texture and goodness:
http://www.latashaskitchen.com.au/mixed-vegetable-sagoo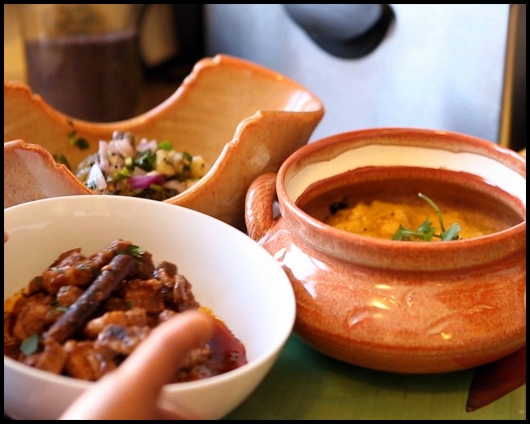 The Details
~~~~~~~~~~~~~~~
It is anticipated that the full-colour cookbook will have 16 chapters with each chapter devoted to a particular style of favourites from Latasha's Kitchen. It will be a 144 pp Text + cover and jacket and be 250mm x 190mm in size.
This beautifully crafted cookbook is intended as a collector's keepsake containing the many recipes I used to prepare at Latasha's Kitchen. It's unpretentious, honest, flavoursome food. Our aim is to make it a book that you'll want to take to bed with you!
Timeline
~~~~~~~~~~~~~~~
The book will be available in September 2014 and we are currently working to the following schedule:
December 2013 - Pozible campaign begins!
February 2014 - Pozible campaign ends!
Mid February 2014 - Photoshoot and styling for book
February to March 2014 - Recipes finalised and tested
April 2014 - Book design and layout
May 2014 - Final book will be created
June to July 2014 - Printing
August 2014 - Delivery of book
September 2014 - Book launch event, posting book to pledges
October to December 2014 - fulfillment of cooking classes

Now I need your help to share my recipes and my passion for cooking with the world. If you'd like to be one of the first to get your hands on my new book when it's ready in September 2014, choose the $50 autographed book. We have listed a range of special rewards for you to choose from, and we will also provide milestone incentives along the way, so please check out our updates regularly.
As always, cook with passion, cook with love, and cook with a generous heart.
– Latasha Menon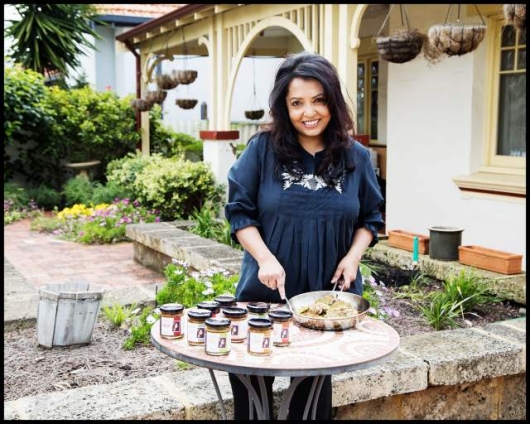 Collaborators

I have engaged a team of very talented people to help me turn my cookbook dream into a reality for you.
Becky Chilcott is the Founder and Principal of
Chil3
. She brings over 20 years of experience to the cookbook, and is a leading designer and publisher in Australia. She will work with Latasha to create a truly stunning cookbook, with mouth-watering photography and a style that's true to Latasha's vision.
Read more about Becky
.
The book will also feature the three artists that I brought together to establish the look, mood and character for the café. Garry Zeck, Graeme Richards and Jovan Radanovich are three talented artists that I feel very fortunate to have met and known over many years. All three have always been there for me and I have much gratitude towards their contribution in helping me achieve the look I so desired for my style and brand.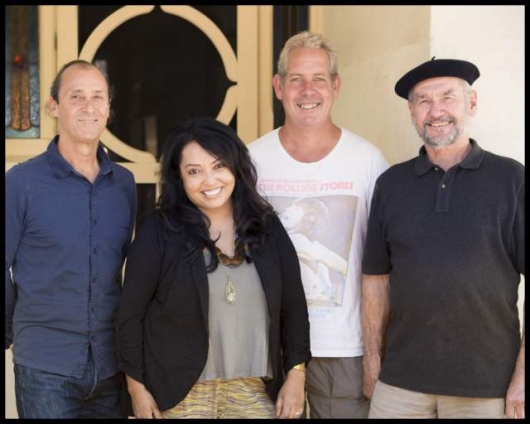 Jovan Radanovich is an award winning master sculptor. He was employed by the Perth Mint from 1993 until 1996 as a designer and sculptor. Amongst other sculptural work, he has continued to work for the Perth Mint on a contractual basis primarily sculpting coins and medallions. The "elephant relief panels" installed at Latasha's Kitchen are based on an old technique used to attain simple line relief called "Pargetting."
Graeme Richards is a painter and muralist originally from Nelson, NZ. He trained in Graphic Art at Christchurch Technical Institute, and he now works mostly on private and commercial projects.
Read more about Graeme.
Gary Zeck is a ceramic artist and master of his art. He engages in conversation with clay on a daily basis and creates artwork tempered by years of experimentation and experience. He knows the nuances of time and technique which allow him to manipulate and shape his material into diverse forms and images.
Read more about Gary
.

Some Of My Previous Work
My Product Range
~~~~~~~~~~~~~~~
Since closing my café my focus is on creating my range of delicious handmade curry pastes, sauces and chutneys for my customers to recreate the dishes I love, and know they will, at home. You can see
my full range of products on my website

Testimonials
~~~~~~~~~~~~~~~
Cooking is my passion and sharing this passion with my customers is one of my true joys in life. But don't just take my word for it,
read the testimonials
from cooking class attendees and past customers have to say about my cooking and Latasha's Kitchen.
Press
~~~~~~~~~~~~~~~
You can also read about what I've been up to over the years in the press
in print
and
in video
.
How The Funds Will Be Used
The money raised from this project will cover the costs of creating this beautiful keepsake cookbook.

100% of the funds raised will be used to support the design, production, styling, photography and fulfillment of the cookbook, as well as an initial print run of 2000 books.

Our $25,000 budget includes provisions for:
- Production of book layout and design
- Art direction of photo shoot
- Food styling and photography
- Print production of book
- Editing, marketing and fulfilment costs
The Challenges
There is of course the risk that this project may not be fully funded via the Pozible platform and other sources of funding will need to be sought in order to make this dream become a reality. However, we are quietly optimistic that our goals will be reached through our community's support and enthusiasm for this book.

We have many fans who are not social media users so we will work hard to find ways to engage with these fans for funding and sales so they do not miss out on being a part of this 'community' book.