New target: $8,000! You've helped us build Sydney's first Repair Cafe, now help us get off to a flying start by funding the first 3 month's establishment and running costs.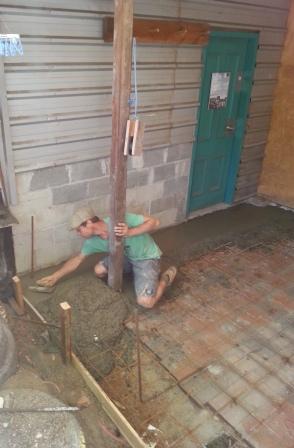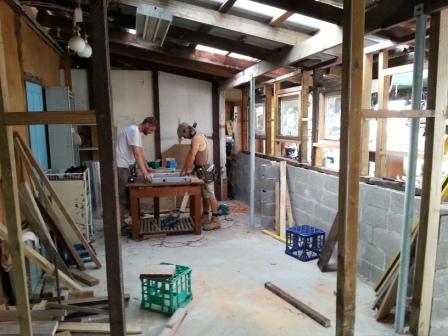 We've almost finished the construction of Sydney's first repair Cafe thanks to the generosity of almost 50 people who have between them contributed $5,000. The concrete floor has been set, the besser blocks laid for the walls, the windows and cladding are going in ... We've now started gathering our team of resident experts - an electrical technician, a furniture upholsterer, a builder, and others who will be 'in the house' at set times each month to provide guidance and advice to us 'amateurs' who like to tinker and hate waste...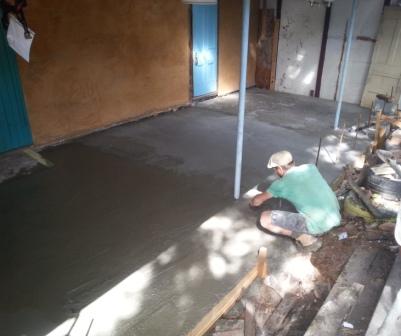 Please make your pledge today, choose your reward, and we'll see you soon at the opening party!
_________________________________________________________________
Why a Repair Cafe?
Ever found yourself on the phone with a customer service representative telling you it would cost more to fix your electric kettle than to just buy a new one? Then you know all about the concept of "planned obsolescence." Ever driven around an area during 'council clean up' time, observing streets of broken bits of furniture, electrical items and other once loved household goods, and you know all about the disease that is our modern 'disposable culture'. Most of this mountain of 'stuff' ends up in landfill, and Sydney, like most modern cities is running out of room. The environmental damage in CO2 emissions, and soil and land degradation is massive and growing.
The good news is that people across the world are getting wise and are coming up with new and creative ways to salvage perfectly usable things.
Together we can achieve a paradigm shift from today's 'throw away' culture to a culture of re-use, restoration and repair.
The Bower Re-use and Repair Centre collects, repairs and re-homes preloved household goods across Sydney, diverting 'waste' from landfill, and reducing CO2.
With your help, by making a pledge today, and with the help of some dedicated volunteers, The Bower aims to construct a workshop for a 'Repair Cafe'.
Repair Cafés are free meeting places and they're all about learning the art of repair in a collaborative setting, about repairing and restoring things, and about rejecting the throw-away society and fostering a culture of creativity, repair and re-use.
(Please note: rewards are cumulative, When you choose the $50 reward for example, you also receive the $20 reward. Choose the $100 reward, and you receive the $50 and $20 rewards as well, etc)
How The Funds Will Be Used
Your contribution will help to construct a Repair Cafe at the Bower Re-use and Repair Centre at Marrickville:

FUNDING REQUIRED
First 2 months operating costs $2000
Concrete slab $2,200
Walls and electrical work $1,650
Specialised tools such as volt meter $650
Tradesmen $500

IN-KIND CONTRIBUTION
In addition, $7,500 worth of builder / labourer work and project management will be donated pro bono by Bower members and volunteers.

The Challenges
All projects have associated risks. However The Bower minimises those risks by running a low cost operation and receives lots of volunteer support. A long-standing Bower supporter is an experienced builder who will help manage the Project, on a voluntary basis. The builder is an adept problem-solver , with experience in working with re-used materials, so will be well-equipped to deal with and overcome any obstacles as they arise.