"We Are One" was a play mounted at Murdoch University in early May of 2013. Written and directed by Perth playwright, Scott McArdle, the story followed four children in the far future, as they ran across the dystopian Australian outback, hunted by the monsters of the new world.
The Shire of Busselton, three hours south of Murdoch, invited the team at Second Chance Theatre to reboot the play in their youth centre with a weekend showing in January, 2014.
We'd already been planning a re-write of the script for adaption to audio play and a possible 2015 interstate tour, so we leapt at the chance to really refresh a play that was so close to our hearts.
With our lead actress moving to Florida to work at Disneyworld, we've brought on ex-Murdoch alumni, Harriet Fettis, to fill the role of 'Poss'. Act 2 received a comprehensive overall and the addition of a new track by Perth composer, Drew Krapljanov.
As you can see we're really happy to be back doing this show but we need your help to make it down there first!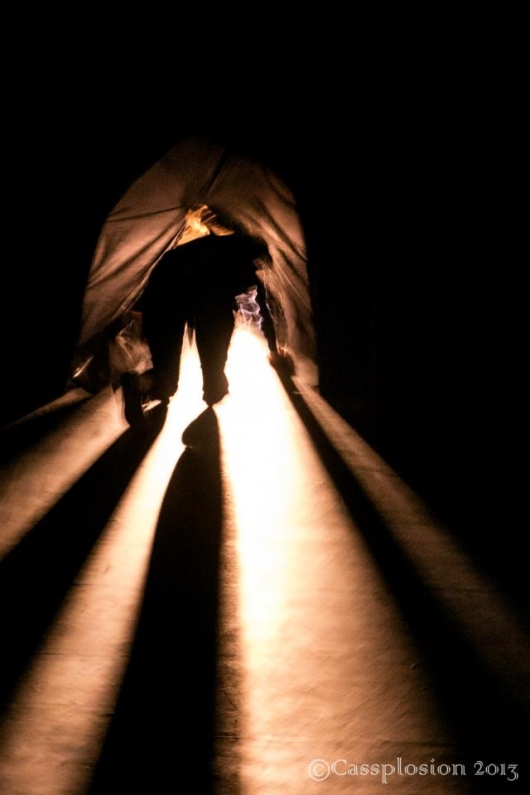 How The Funds Will Be Used
We're going to be completely honest here and say that we just need the money for two things: fuel and accommodation.
No one in the show is getting paid to do this and we're taking the weekend off work to do the shows, seeing as we're students, affording these costs on a public holiday weekend is a little steep.

We'll be cramming into two cars to drive down so $150 of the money raised here will go into fuel.

Accommodation down south altogether is $900 so the final $600 of the campaign will go towards easing the pain of that on the performers.
The Challenges
This tour is the first of many that we're planning currently. There's something quite wonderful about a show that gets taken from town-to-town, bringing strange and quirky little stories to people who might otherwise not see them. At Second Chance, we're all about the strange and quirky with our original stories. With our Busselton tour, we're taking a risk to see if our work is well received in other communities that we haven't reached before.
Your money is going towards the practical side of travelling, whereas our limited budget will be going towards making the show as perfect and transportable as possible.