Higher Arc is Mieke Chew, Will Heyward, Luke Brown, Jordan Dolheguy, Sam Rutter, Celia Brightwell and Elizabeth Bryer. Higher Arc is our baby and we want to raise it right! Bringing up a print magazine is expensive, so we're asking you to please help us send issue #4 of the magazine to print. Seeing as I've taken this parenting analogy as far as it can go I asked a friendly Dad what he needed to know before he would support us:
Why did you start Higher Arc?
We started Higher Arc because we couldn't find the magazine we wanted to read. One that looked at art and literature side-by-side, and one that published experimental, unexpected pieces without worrying about genre. Higher Arc looks to publish the most exciting visual art and writing that we can find, it doesn't matter where it's from or who it's by. It's all about content that excites us.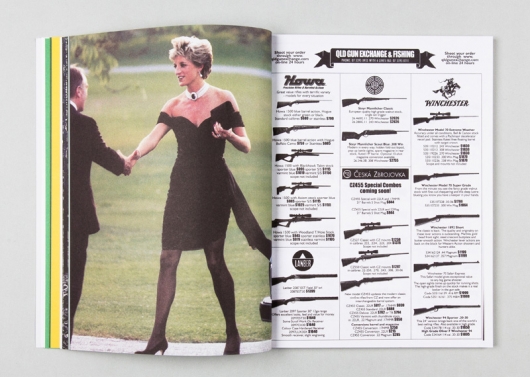 Who creates Higher Arc?
Higher Arc is run by a small group of editors and designers. We are very, very close. We do it for love, not money. It's something we are all very proud of and we happily sit up late into the night after we've all finished our day jobs. We create Higher Arc in my dining room, we edit it together at my big, cracked glass table. The design happens in each other's bedrooms, where we squint for hours at InDesign clutching cups of tea or wine and listening to music.
Who will you publish in Issue #4?
Louise Hearman, Tom Lee, Michael Farrell, Georgia Hutchinson and Arini Byng, Evelyn Juers, Heinrich Mann, Dasa Drndic, Bram Presser, Wayne Macauley, Julian Murphy, Jacqueline Rose, Robert Frantzeskos, David McCooey, Penny Hueston, Blake Butler, Robert Lax, Margaux Williamson, Kim Brockett, Brent Harris, Chad Wys, David Reisman, Yurri Herrera and Yannick Hannel.
Why do you deserve donations?
Our readership is growing. We are hitting our stride. But we need a push so that we can cover all our printing costs. Higher Arc is bought all over the world and it's made in a dining room in Melbourne. It's incredibly exciting. We have figured out who we are and now we know what's possible. We have so many ideas and plans. They get more ambitious with each issue. We want to do something unforgettable but we need a little help.
Where do you see the future of the magazine?
The future of the magazine could be anything. But, what we will keep doing it is publishing work not just for the sake of it but because we really want to share it. We have a new website, we are publishing more issues, more often, and we are holding bigger and longer exhibitions.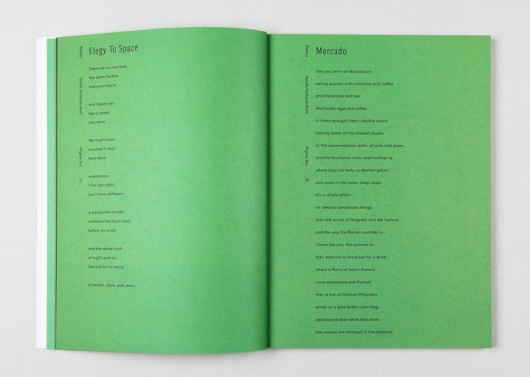 Some Of My Previous Work
Issue #3 featured work by Ry David Bradley, Danuta Borchardt, Georgina Cue, Tim Curtain, John Nixon, The Donkey's Tail, Andrew Hazewinkel, Gerard Elson, Giles Fielke, Julia Francis, Witold Gombrowicz, Christopher LG Hill, David Homewood, Ronnie van Hout, Lily Keil, Tara Langford, Emma Lew, Lex Middleton, Ilya Milstein, Oliver Mol, Lizzy Newman, Nicolas Provost, Stuart Ringholt, Chris Russell, Samuel Rutter, Daniel Sada, Sangeeta Sandrasegar, Damion Searls, David Shields, Christos Tsiolkas, Russell Walsh, Eliot Weinberger, Christa Wolf and Constanze Zikos.
Issue #3 Cover by Elizabeth Newman
Visual Art contribution by Georgina Cue
New translation from Spanish of Daniel Sada by Higher Arc editor Samuel Rutter
Visual art from Contanze Zikos curated by David Homewood
Writing from Christos Tsiolkas as part of the Para on Porn project
The following photos were taken at the launch of issue #3 at the Murray White Room gallery in Melbourne's CBD in 2013. The launch coincided with the opening of Variety Exhibition, a show of contributing artists curated by guest art editor David Homewood.
Issue #2 Contributors: Rastko Antic, Matthew Benjamin, Susan Bernofsky, Jeremy Chambers, Tony Clark, Trevelyan Clay, Pat Foster, Leanne Hermosilla, Anna Heyward, Will Heyward, Klara Meg Fletcher, Yahna Fookes, Lonely House, Thomas Jeppe, Gian Manik, Rob McLeish, Gerald Murnane, David McDiarmid, Virginia Overell, Caleb Shea, Andrew Liversidge, Sheenalee Sexton, Robert Walser and Maria Takolander.
Issue #1 Contributors: Miles Allinson, Nicholas Ashby, Lindsay August-Salazar, Thomas Baldischwyler, Chris Barton, Martin Bell, BLESS, Robin Boyd,Manuel Buerger, Mieke Chew, Tom Ellard, Felix Feneon, ffiXXed, Pat Foster & Jen Berean, Matthew Griffin, Jessica Van Hecke, Will Heyward, Anna Heyward, Tim Hillier, HIMAA, Misha Hollenbach, Thomas Jeppe, John Kleckner, Andrew Liversidge, Gian Manik, Alasdair McLuckie, Andrew Murray, Bill Peit, Dr. Sander Pieterson, Tin & Ed, TONK and Akiko Watanabe.
How The Funds Will Be Used
It will go directly towards the printing cost of the magazine, which is excessive. We invest in high production values because we care about the printed object and know that our readers and writers do, too. With this help we can make Higher Arc a sustainable project and start using our profits for future issues, rather than paying for an issue with its sales.

The Challenges
The main challenge for us is funding. Because we publish writers and artists from all over the world, and from both visual art and literature, we aren't suitable for many Australian grants. But with our readership growing, and the amount of copies we print increasing each issue, we are becoming financially sustainable. Now in our third issue we are confident on an operational level and as editors. The success of our launches is a testament to the fact that we have the support needed to endure. This is the push we need to be able to use our profits from sales and advertising on future issues, rather than spending that income on printing the current one!