Edo and Jo are ready to share two new albums with the world! We are asking for your help to fund the recording (by pre-purchasing the albums and the great rewards for the campaign) so that we can keep sharing songs to uplift, heal and bring joy to you and the world.
The first album will be a mix of Chant (mantra-based music) and English songs. The second is relaxing music for meditation (sound yoga), which will include a guided Chakra Balancing Meditation. The two come together as a double album.
These upcoming albums are a presentation of a new sound for us – still with our signature elements, but now combined with beautiful live Indian instrumentation, Veena, Sitar, Bansuri flute, unique rhythms and beats (made from traditional Indian instruments from tabla, dolak and kanjira, to inventive ways to use cardboard boxes, rice-shakers and water bottles), infectious western melodies, entrancing guitar riffs, and vintage instruments such as the Wurlitzer, Rhodes and Hammond.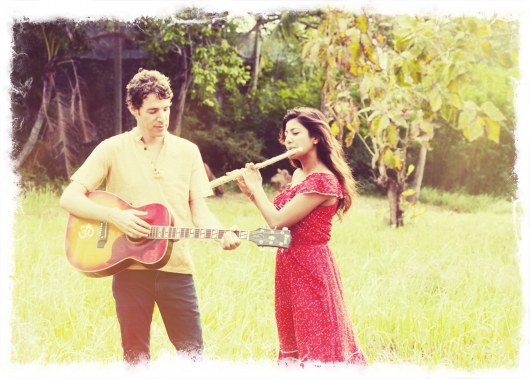 People often tell us, "I start my morning with your music", and share that it uplifts their entire perspective of life. We are so happy and grateful to be able to affect people in this positive way, because it is our intention to make music that is helpful and loving for human consciousness.
We are dedicated to giving back to the community, which is why a number of our rewards have a charitable component.
Please watch our video and if you would like to be part of the creation of this album, make a pledge today.
Some Of My Previous Work
We are a husband and wife duo and Kirtan artists and singer-songwriters. For the past six years we have toured extensively throughout Australia, India, Bali, Malaysia and Singapore sharing our love of conscious folk-pop songs and Kirtan chant music.
We are the founders of A Sound Life, an international charity connecting the underprivileged, disabled and the sick with the extraordinary powers of music and yoga to educate, inspire, heal and empower at no cost to the recipients (www.asoundlife.org).
Our live Kirtan and Sound Yoga events are an organic and spontaneous process for emotional release, divine connection and inner transformation. Dedicated to conscious living and philanthropic works, we have run events at yoga schools, yoga retreats, festivals, teacher trainings, temples, hospitals and orphanages worldwide.
Kirtan Alive, our first CD, is a fusion of live Kirtan, mantras and soothing chants for yoga, meditation and bhakti bliss.
For more information on us, and to listen to songs from our Kirtan Alive album, please visit
www.edoandjo.com
or
www.facebook.com/edoandjo
How The Funds Will Be Used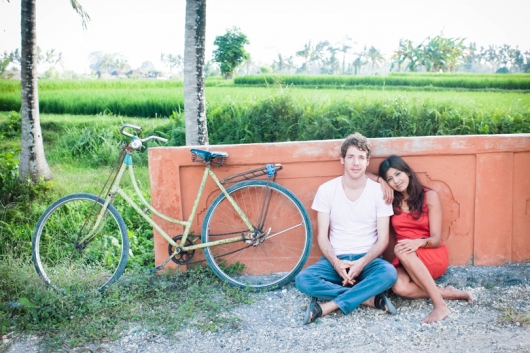 It's great that so much music is now available for download free of charge, but unfortunately creating the music has not become free as well! The funds we raise will go directly towards studio rental expenses, professional engineers and producers, our awesome musicians, mixing, mastering fees, artwork and design, CD manufacturing costs, and production/management staff. Your partnership supports this entire process and will bring the new music to life!
The pozible platform is an all-or-nothing campaign, if we don't make our target we get...nothing. Pozible take 5%, our campaign manager 9%, plus we have the cost of fulfilling the community based rewards (approx. $5000). If we exceed our funding goal, the additional resources will go towards making the albums the best they can be, creating more music and tour the world.
If you are unable to help financially at this time but would still love to be a part of making these albums happen, please help to spread the word about this project via Facebook, Twitter, email, etc. Tell everyone you know! Any help you can offer is so appreciated and we are so very grateful. Please feel free to contact us if you have any questions – info@edoandjo.com.
The Challenges
We have considered all the rewards offered carefully and do not foresee problems in getting them to you by the estimated delivery date. As a backer, you are our partner. If there are any issues along the way, we will be sure to keep you updated.