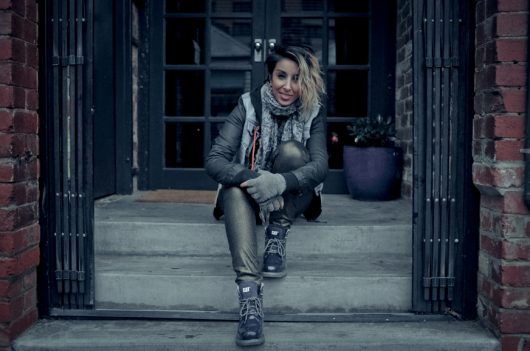 My name is Michelle Grace Hunder, I am a Melbourne based photographer and I have been shooting predominately in the Australian Hip Hop scene for around two years. I have an incredible passion for Hip Hop and love working with our vast array of incredibly talented artists.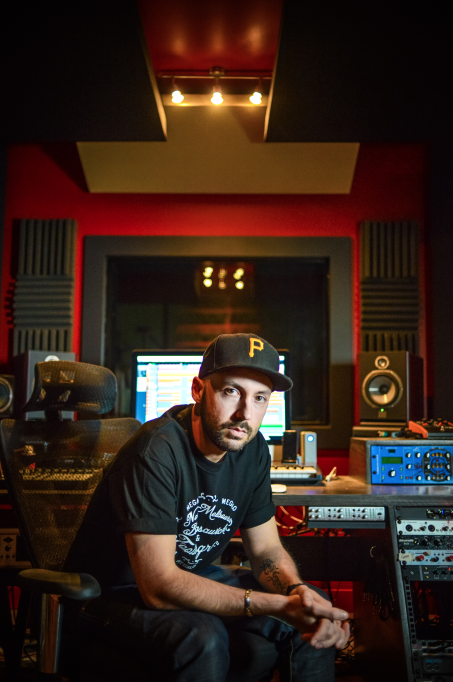 M-Phazes
Around a year ago, I started shooting portraits of Melbourne Hip Hop artists to strengthen my portrait work and have the opportunity to work with artists I admired. During my shoot with Mantra and Grey Ghost, the topic came up of what I would do with this body of work I was accumulating. I thought perhaps an exhibition, but they felt maybe that had been done before. They suggested perhaps I should look into producing a book, but not just on Melbourne artists, actually extending it to the entire Australian Hip Hop Scene. Nothing like this has been done to date.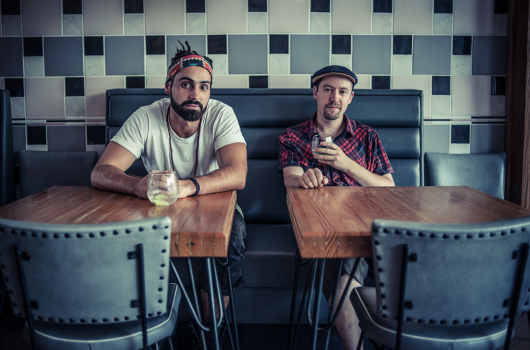 Grey Ghost & Mantra
At first, I was really overwhelmed at the prospect, but then decided it would be a really worthwhile project to give back to a community that had welcomed me with open arms.
I started consulting with a number of well respected people in the scene, of which one, Nate Flagrant came on board as a regular project consultant to assist me with the facilitation of such a large project.
This included putting together an every growing list of people to shoot, as well as the logistics involved in getting this off the ground.
Since that time I have been travelling tirelessly, shooting interstate as well as working with artists when they travel to Melbourne. I have around 100 artists on my list and I am currently around 65% of the way through, with almost all of the remaining artists giving me their full support and expressing their willingness to schedule in a time to shoot. I hope to have finished shooting this project by the end of January, at which time I plan to put the book into immediate production and in turn start distribution.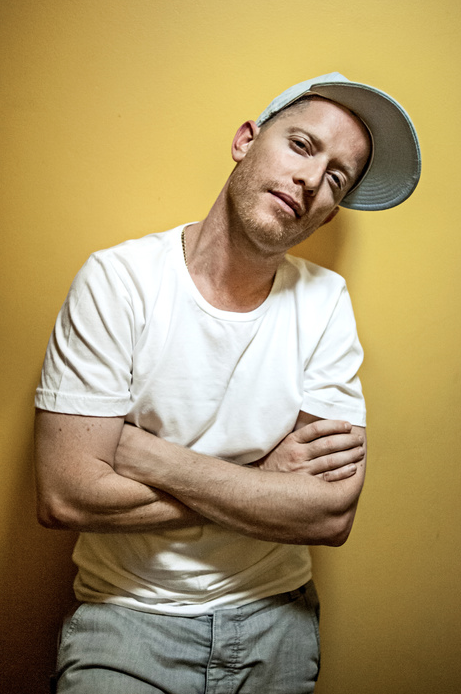 Urthboy
I made the decision to self publish, which is an incredibly expensive process to embark on, but it also means I have complete creative control over the end product so as to ensure it will be exactly as I envisage. All the funds raised from this campaign will be going to the process involved in self publishing RISE; including design, layout, printing, publication and if there's anything left it will go into marketing the end product.
I'm incredibly passionate about proving an quality product that hopefully our scene can be really proud to be involved in. I hope you find my project something you feel you might like to support! :)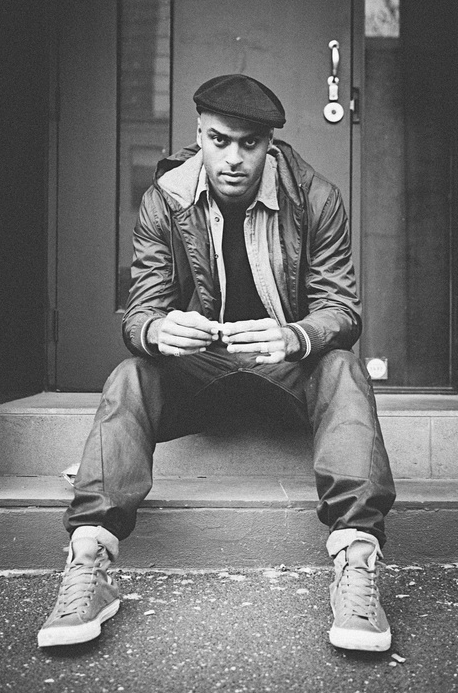 N'fa Jones
Some Of My Previous Work
I've shot a number of press images and portraits for Hip Hop and other music artists in Australia, here are some examples of my work.
Seth Sentry
Owl Eyes
Allday
Daniel Merriweather
Pez
Grey Ghost
Remi
Also, to see more examples of my work (including campaigns for New Era, New Balance and Zoo York) check out my website -
www.michellegracehunder.com
Please check out my facebook page at
https://www.facebook.com/MichelleGraceHunderPhotography
or follow me on twitter / Instagram at @michelleghunder
How The Funds Will Be Used
The funds hopefully raised from this campaign will be used as follows:

$3,400 - Graphic design (branding, cover, logo and layout)
$13,942.423 - Printing for a run of 2000 books through DAI Print & Logistics

$17,342.42 – Total amount required

$17,342.42 is the absolute minimum needed to see this project come to life. Any additional funds raised will be used for any of the following associated costs:

- Marketing and PR (including marketing associated with the benefit gig)
- Distribution
- Additional print runs (future copies)

ALL funds raised from this campaign will do directly to the production & marketing costs associated with the creation and distribution of RISE.



The Challenges
The ONLY obstacle I have with RISE is the large amount of money needed to self publish such a book. But I am confident through the networks of our remarkable hip hop community and everyone banding together, this project can be seen through to a successful end. I'm so incredibly excited about RISE!