INTRODUCTION

WE'VE DONE IT PEOPLE!!! WE'VE REACHED THE TARGET TO START DESIGNING THE FIGURES AND WALL ART, SO, SO AWESOME, NOW THE MAYHEM BEGINS, BWHAHAHA.

IF ANYONE STILL WANTS TO CONTRIBUTE TO THE PROJECT YOU CAN, ANY FURTHER FUNDS RAISED IN THIS CAMPAIGN WILL GO TOWARDS THE PRODUCTION OF THE PROTOTYPES WHICH I WILL USE IN THE FOLLOW UP CAMPAIGN TO GET THESE CRITTERS INTO PRODUCTION.

THANKS AGAIN MY FOOT SOLDIERS FOR YOUR SUPPORT, WITH ALL YOUR HELP THIS LITTLE NIGHTMARE IS BECOMING A REALITY, THANK YOU!
Greetings Ghouls and Gremlins, My name is Shane Ryan, I am an award winning horror artist from Australia, some of you may know me from my horror art and some may not. So I'll cut to the chase with what my little funding project is all about and for those wanting to know a bit more about the artist, as well as the project they might be supporting and or investing in I'll go into that more in the Project Team section below. But for now......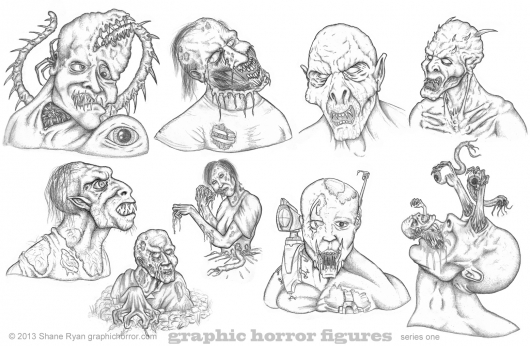 THE PROJECT

The mission of this crowd funding campaign is to help me start up a new line of limited edition highly detailed and hand painted horror figures and horror props, these won't be just any other figures and props folks, like all my art the core aim will always be to create something different from the norm.
To create this new line of horror badness I'm going to be needing, relevant 3D software(Z-brush) and funds for production costs. As there will be sometime needed to created the designs before I can move into the production stage I've decided I'm going the break my entire project down into two phases and two separate campaigns, the design phase and after that I will proceed with the 2nd campaign to fund the production of my first series.
As I design and create my first series I will be adding new artistic skills and knowledge to my arsenal which will broaden my horizons in the field of concept art, skills will be gained to help in securing work in industries such as video game production, film and television, animation, role playing board games and much more, so not only will your contribution help get the first range of horror figures started it will also being helping an artist expand in to other fields as well.
That's where you come in crowd funders, the set ups just a bit out of my budget at this stage with the other outlays I have at the moment so I'm aiming at you, yes you on the other side of that computer screen, will you help me set up the most twisted, macabre horror figure range this side of hells toy shop?
---------------------------------------------------------------------------------------------------------------------------------
SOME TEST SCULPTURES I CREATED WITH CLAY BEFORE TESTING ZBRUSH AND DECIDING DIGITAL SCUPLTING AND 3D PRINTING WILL BE FAR BETTER FOR ACHIEVING THE LEVEL OF DETAIL AND REALISM I'M WANTING TO CREATE.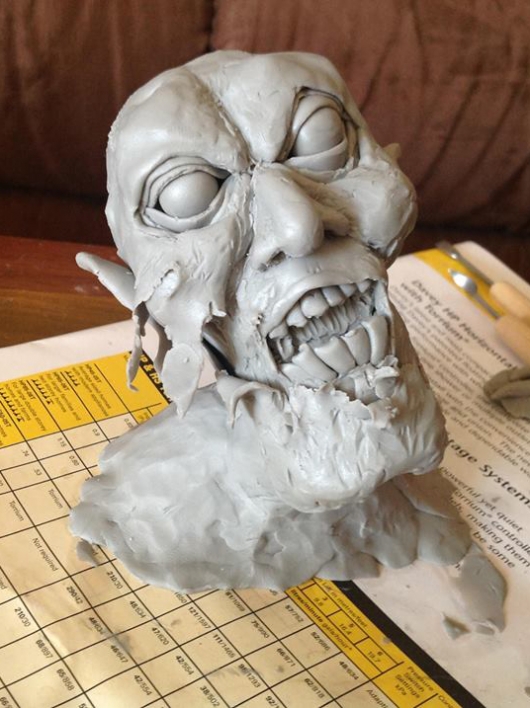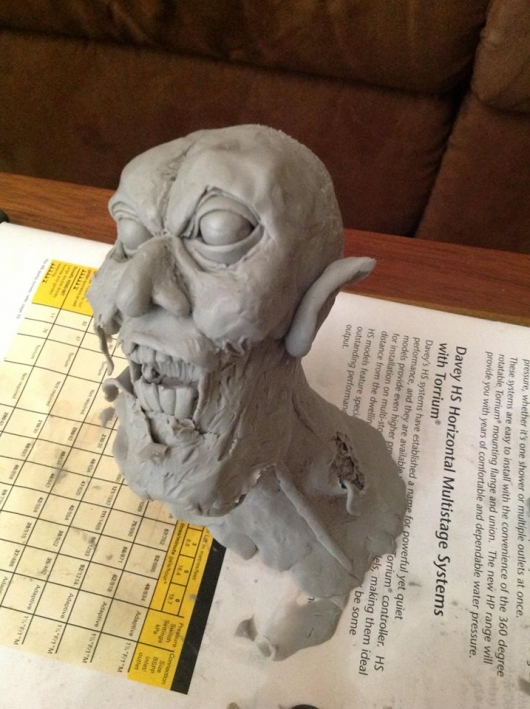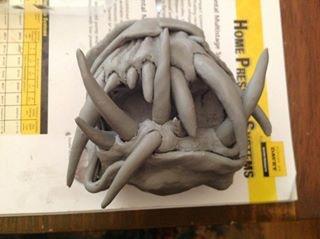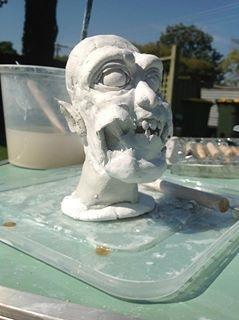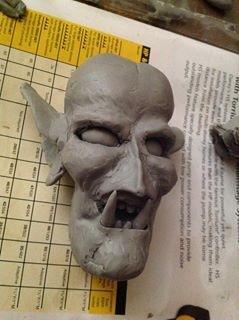 ---------------------------------------------------------------------------------------------------------------------------------
FIRST DESIGNS FOR 3D WALL ART PIECES.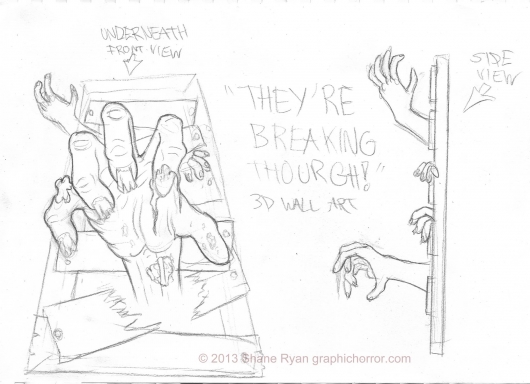 *3D Wall Art- Zombies Breaking Through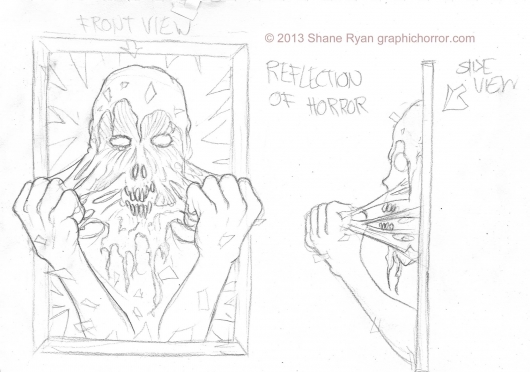 *3D Wall Art - Reflection Of Horror
SOME FUND RAISERS I HAVE CONTRIBUTED ARTWORK TO, TO HELP THE CAUSE.
OZ MIDIAN
Contributed original artworks to The Book Of The Tribes, a tribute to Clive Barker's Nightbreed The Cabal Cut, this book was part of the Oz Midian Pozible campaign to bring the Cabal Cut to Australia.
http://www.ozhorrorcon.com/bookoftribes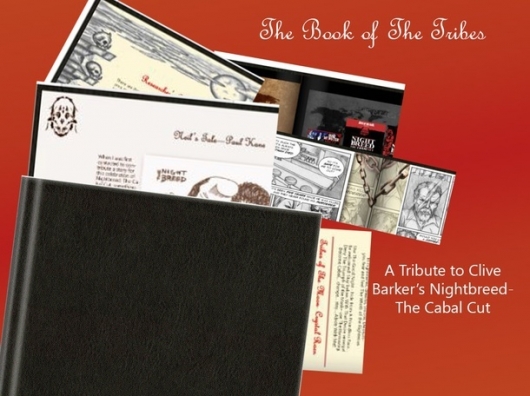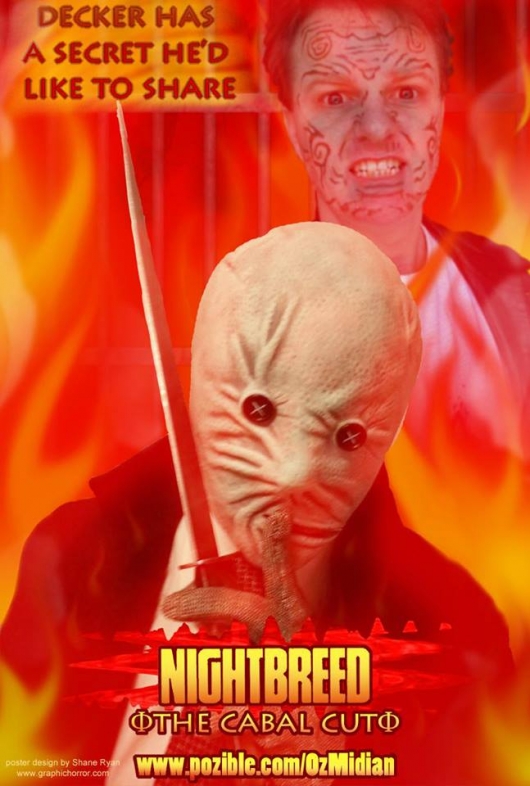 FIX THE CHAPEL
These pieces were created for the Fix The Chapel movement that raised $50,000 to save the chapel featured in the opening scenes of Night Of The Living Dead to refurbish the building and save it from being demolished.
http://www.fixthechapel.com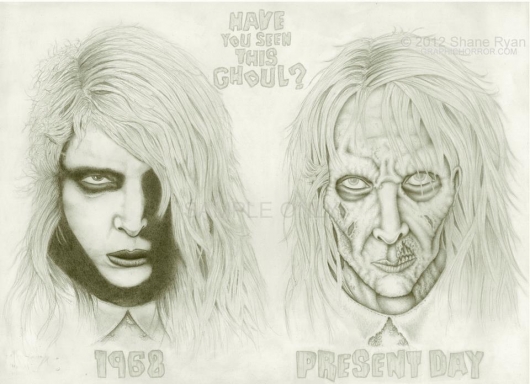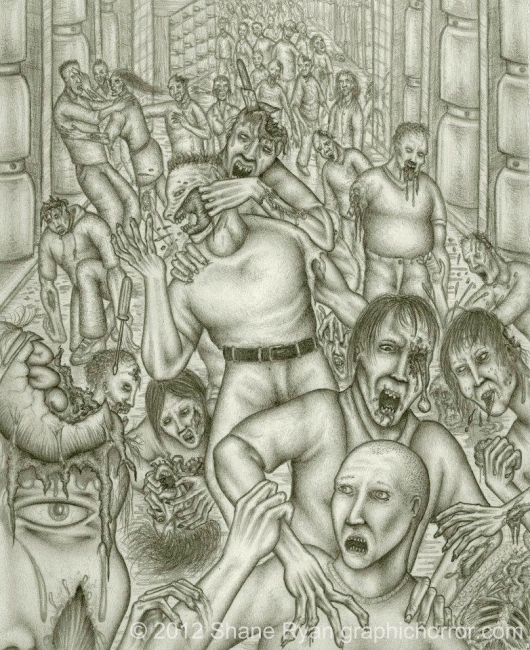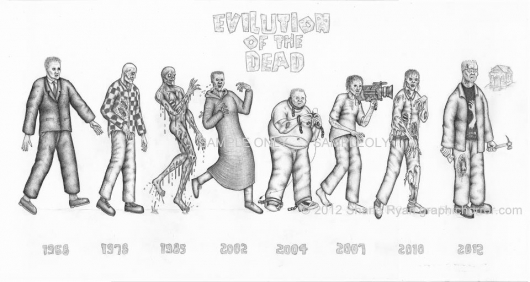 OZ HORROR CON, RED CROSS AUCTION
I donated this original Wolf Creek drawing signed by Aaron Sterns, writer of Wolf Creek 2 and the soon to be released novel.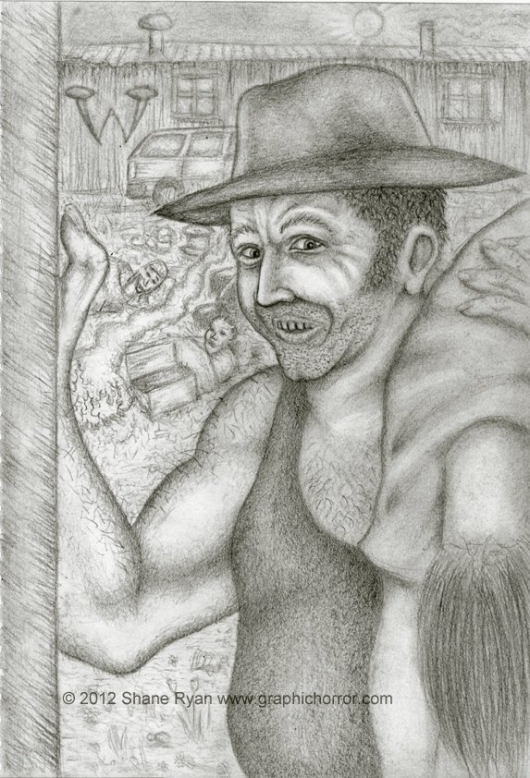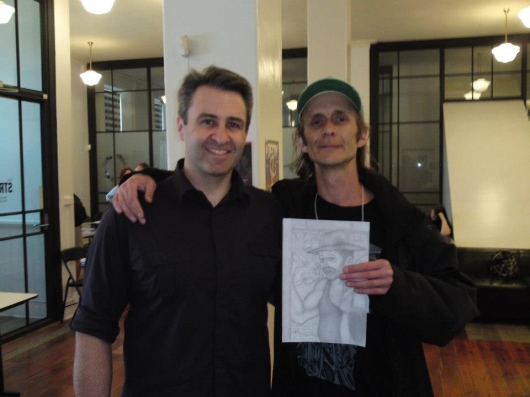 Plus I've donated limited edition prints to charities such as Scares That Care and Aurora Rise.
WAYS YOU CAN HELP
First naturally by making a pledge, where you'll receive an awesome reward/thank you for your help, plus my ever lasting appreciation.
Sharing is caring, you can help immensely by sharing, liking, tweeting, getting on top of a tall building and yelling out about my campaign, do be careful not to fall though folks.
Facebookers please join the event and invite your friends.
https://www.facebook.com/events/485898354836155/?ref=14
Give us a mention on twitter, twitter handle @graphichorror
Any and all help in making this a success will be most greatly appreciated folks, no matter how big all small, with crowd funding every bit of help, helps! So please help how you can.
Cheers and Screams fellow Horror Fiends.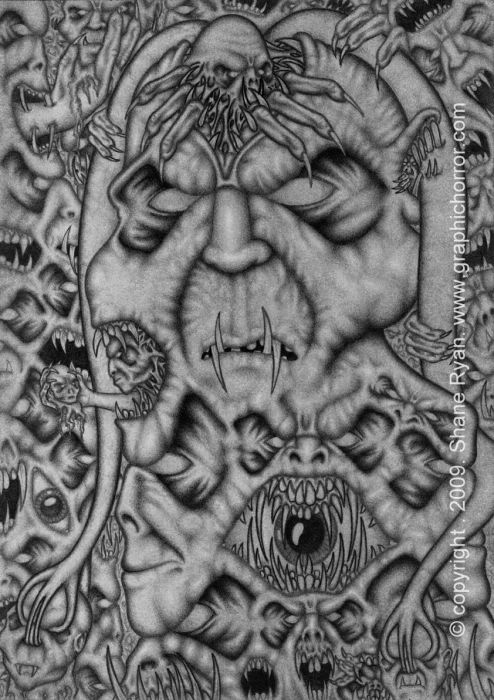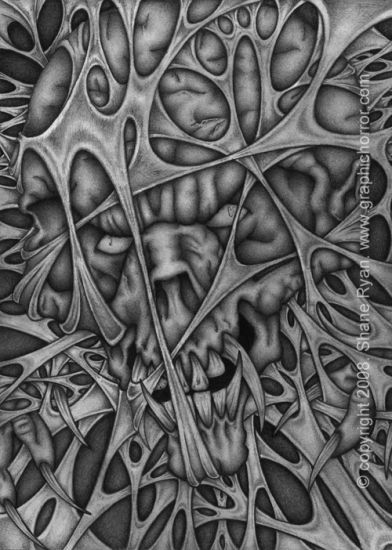 DESIGN PHASE -- CURRENT CAMPAIGN
The first component is for the purchase Z-brush for $800 *incl gst & postage.
All contributions and donations for this campaign will go towards the purchase of Z-brush.
If i I pass my target of $800 any further funds contributed will go towards printing costs of figures and will be taken off the amount I need to raise in my follow up campaign.
Once the 3D designs have been created I will then proceed with phase 2, my next campaign for the production stage ........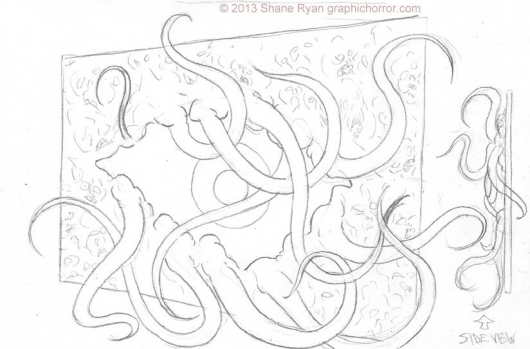 PRODUCTION STAGE -- FOLLOW UP CAMPAIGN

Final crowd funding campaign to fund printing and production costs.
Production of figures.




In order to get accurate costing's for the production stage I will need to create the 3D computer models first, I need your support to make these figures a reality so please pledge if you can if not share the campaign with your friends.

Cheers and Screams fellow Horror Fiends.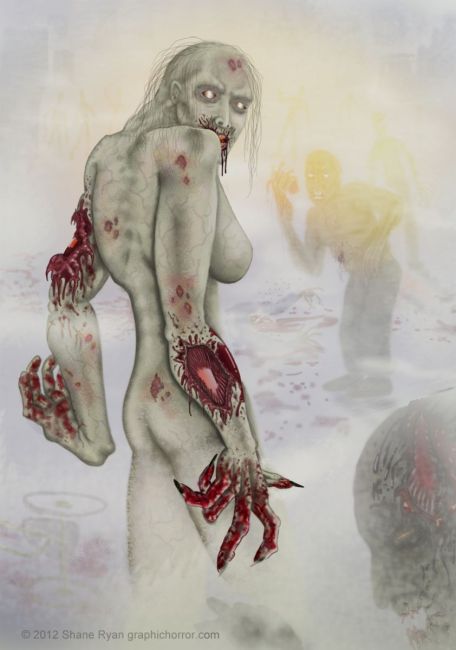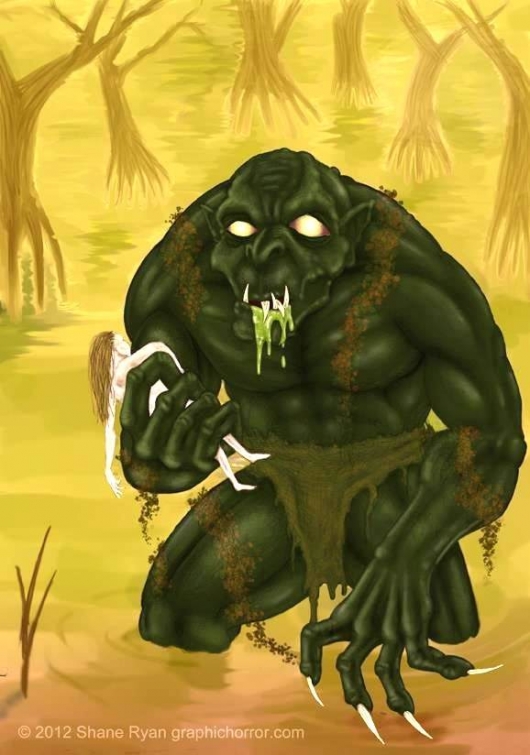 The Challenges
Challenges will be learning to use Z-Brush to create the original 3D models.

I've taught myself everything I know though when it comes to art, having found I can learn quickly just about any artistic medium I'm confident this will not be a problem and actually are looking quite forward to the challenge.

But let's not forget the biggest risk of all not making the target and losing all the pledges so far, yep if we don't reach the target we won't receive any of the funds pledged so far, so if you can make pledge it would be most greatly appreciated.