****************SUCCESS
****************
Thanks so much for making this a reality, we're so excited to be getting to work at getting these books printed and your reward out to you. If you've just discovered us, please get in touch at amazingbabesbook@gmail.com and if we can help you out we will!
*********************************************
I've been so inspired by so many incredible women throughout my life, but rarely do these strong, powerful and life changing women ever cross that line into becoming a childhood hero.
Determined for that not to be the case for my son, I made this book with
Grace Lee
.
Amazing Babes was created in the hope that my son would grow up admiring and looking up to people who have done incredible, brave things, regardless of gender. But in the end Grace and I have made something we think is worth sharing more widely, we want more than just my little bub to be able to wander through its pages.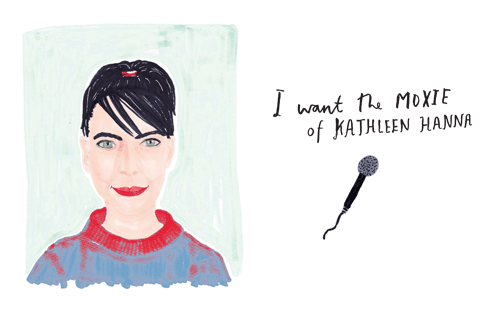 And so here we are. The money raised from crowdfunding will go directly to the costs of printing and distributing this book to people's homes. This is not a commercial project, we simply want as many people as possible to enjoy Amazing Babes.
If we don't reach our funding target, all pledges will be cancelled and your payment will not be processed.
It's all or nothing, so jump on board and please help us make it to all - and score yourself and/ or someone special to you, this made for kids, enjoyed by all, walk through of a hyper-abridged history of amazing women.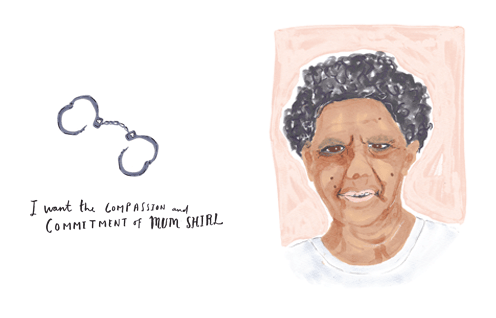 Women profiled include Gloria Steinem, Audre Lorde, Bella Abzug, Tavi Gevinson, Phoolan Devi, the women you see on this page and the ultimate amazing babes - the Grannies.Who knows, with your help we might even make it to a second book - let's hope so. If we do, we'd love your suggestions for who should feature next time around.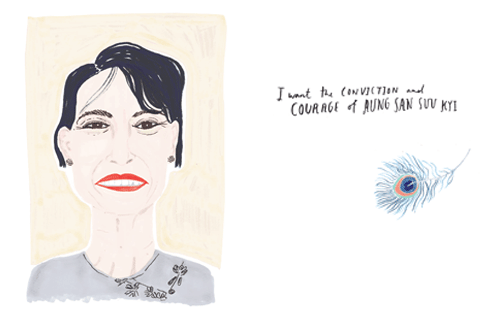 Until then, thanks so much for visiting this page. And please consider a pledge! And get yourself a copy! All books are printed on high quality, 100% post consumer waste recycled paper and are available here exclusively for now, and cheaper than you'll find 'em elsewhere later. Plus, this book reads like the best looking inspirational tome - albeit on the brief - you've ever seen, so even if you don't know any kiddos it's well worth your dime.
And, if you just like the piccies (or you like them that much) you can also get some of the extremely limited prints on offer. Take a look -->>
WOWOW!
Thanks for reading,
Grace & Eliza
***UPDATE***
Wow. We've been completely floored by your support for this project. Thank you! We reached our goal in 11 hours and can't quite believe it. So thrilled this book is getting a shelf life.

Since we've reached our wildest dreams we've had to think up some new ones. The initial goal was to print some copies of the book and get them to you, our supporters, and have a couple available online. We're definitely doing that. Thank you.


WIth your continuing support we're going to take this out of the internet and into the real world - we'll look at how to get it into bookshops so it goes beyond this community and people know about it more widely. We're pretty excited about this and hope you are too!


Support us beyond our goal will help us continue to extend the project beyond its initial goal, plus you'll still get to scoop up one of the rewards and be part of this project.