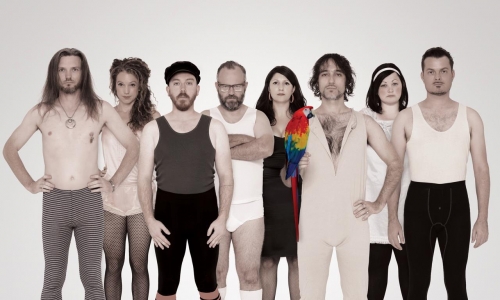 THE GOOD SHIP SETS SAIL FOR CANADA!
Ahoy crusty barnacled seafarers and landlubbers alike!
We have a tale to tell of a new adventure across the seas in far off Canada. The Good Ship have been invited to play at the prestigious Canadian Music Week occuring in Toronto (19-24 March), showing off our wares to an unsuspecting international audience.
A little history for those of you unfamiliar with our exploits - the band formed in 2009, has released two albums, seven singles (all with fabulous videos), toured Australia numerous times, performed at The Woodford Folk Festival (2010/11 and 2012/13) and most recently performed their music theatre work 'The Seven Seas' to full houses at The Brisbane Powerhouse.
In January 2013, we learnt of our successful application to be part of Canadian Music Week which is truly a great honour and the biggest opportunity in The Good Ship's career to date. We are filled with a mixture of trepidation, excitement and just a little arousal. But many obstacles lie in our path before we can begin this glorious expedition. Canada is indeed a distant port and as you know the Ship boasts a sizeable crew, so we are digging deep to make this happen. Crew members are pulling out all stops to raise the $20,000%20 required and here's where you come in.

Through Pozible we're hoping to raise at least $7000, a third of the total cost. We have a huge range of unique wares, private performances and even gastronomic opportunities to suit anyone from humble paupers to wealthy merchants. Most of these things you'll never see on our merch desk, we have prepared them specially for you, our beloved fans & supporters, for this campaign only. By grabbing yourself some booty you'll be helping independent Australian artists take original music to a high profile international platform. Get on board!
Nautically yours,
THE GOOD SHIP
John, Daz, Brett, Geoff, Kat C, Kat O, Janey & James