Awaken Your Kids and support the printing and marketing of 4 original, bold and enlightening children's illustrated books (that are also entertaining for the parents). www.awakenyourkids.com
It is extraordinary that we live in a society where wars are normal; where elite corporations and the banking system are above the law and even above governments; where global resources are plundered for the riches of a few, and corporate and political deceit and crimes go unpunished and even unreported. So we might be living in a democracy where there is free speech (if you have a couple of billion to run one of the few media empires), but we need to AWAKEN our KIDS to be questioning, and want to live in a better and fairer world.

Inspired by my own kids, I began writing children's books so future generation might get to know how the world really works - but in the most fun and exciting way. Like the story about the three bankers and how they got everyone dizzy on the money merry-go-round, and how they got to be so fat - making money out of thin air (fractional reserve banking). Great fun reading for the kids, but also entertaining for parents as they read into the sub-text.
So that's it folks - the first of the four completed books: THE BIG FAT BANK.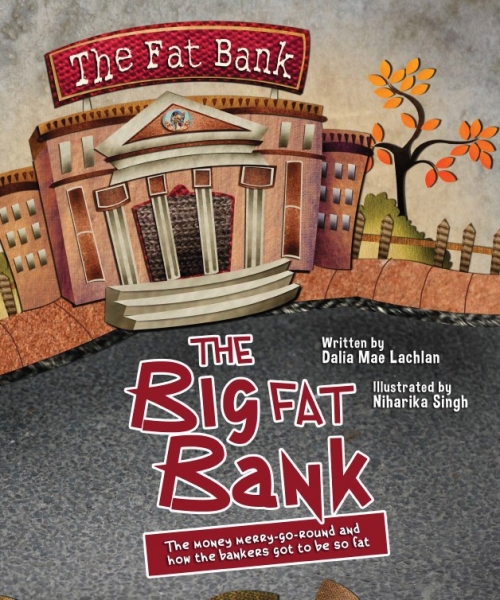 We have now 4 books ready for PRINTING.
PROJECT DETAILS:
We need $7,000 for the first run of 500 books x 4 books
They will be printed and shipped out to you at the end of May or early June. But we actually need close to $20,000 to get the books marketed and printed globally.
They are:
THE BIG FAT BANK
(about the money merry-go-round and how the bankers got so fat)
GREAT MONSTER CORN
(about the invented seeds that are no longer free and how they made the rats sick)
THE FACTORY THAT MADE GUNS
(the factory owner started a war because no one was buying guns from his gun factory)
THE PEOPLE WHO REFUSED TO BE SHEEPLE
(about saving the human race)
The one on GMO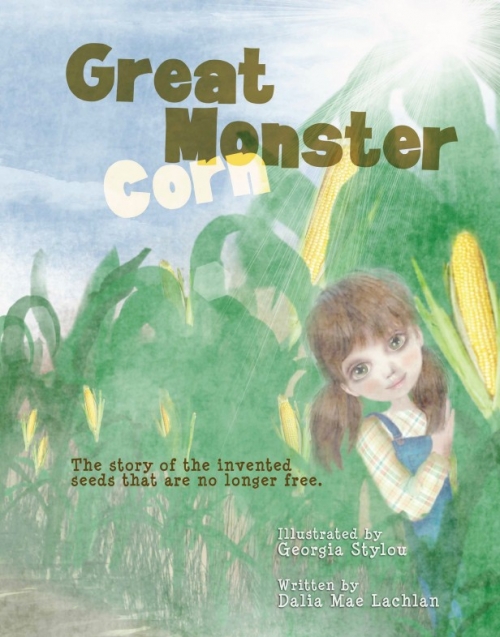 These books are one early step to understanding the complex world we live in, and to encourage the desire to question and ask for truth. I have been working with some brilliant illustrators, NIHARIKA SINGH, CHARITY RUSSELL and GEORGIA STYLOU. My long time film producing and writing partner Andrea Buck, is doing a great job editing and balancing the stories for me. And with her teaching background, Tricia Church is proofing, and also helped with additional lyrics on the fourth book.
And another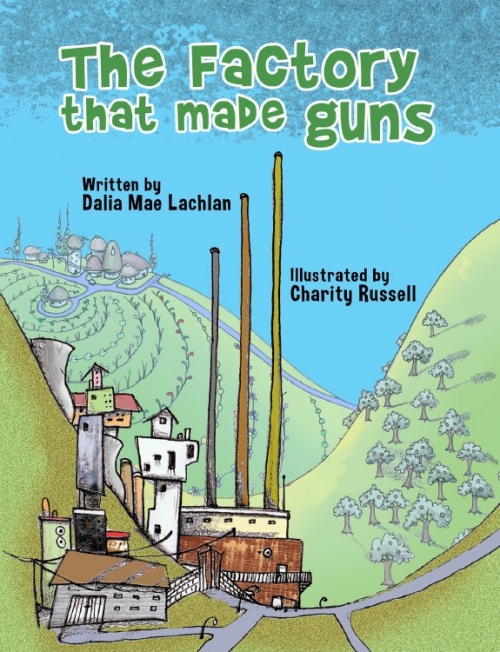 From the book "The People who Refused to be Sheeple":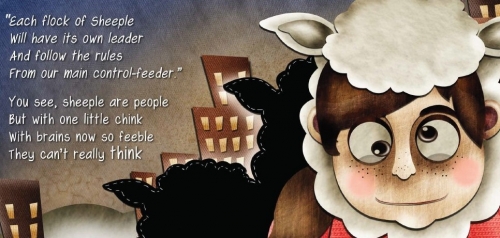 Thanks for taking the time to read this.
Dee