Help Kickstart a documentary on the National Circus Festival, The 'heart' of the Australian contemporary Circus community.
Is the materialistic nature of our culture a negative influence on our creativity?
Are we estranged from ourselves and simple pleasures like, tasting, touching and smelling?
Are we under pressure to consume and achieve, work longer hours and compare ourselves to others?
There seems to be little sense of ease in the competitive world.
The Circus Festival is out to change all that by nurturing the human spirit and the artist in us all.
- Tony Rooke
Background -
The 'heart' of the Australian contemporary circus community isn't in the streets, theatres and big-tops of our cities, it resides in a little slice of paradise in North Eastern Tasmania called Lone Star in Golconda and the home of the National Circus Festival.
It is a
deeply significant part of the landscape of circus in
Australia, and to some degree influential around the
world. It is an event that almost perfectly aligns what we
believe in with what actually happens. In the Training
Program that runs in the lead-up to the festival, we see a
crystallized alignment of values and behavior that sum up
the best of Australian 'contemporary' circus.
To date the 15 Circus Fests that have happened here have been a celebration of our contemporary circus culture. Performers from around the planet have contributed to and benefited from the spirit of exploration, skill sharing and creative risk taking that is engendered in each festival. Seasoned performers, emerging artists, young people and those looking to embark on new adventures in self expression come together for an intensive training period and then cap it all off with a celebratory 3 days and nights of non-stop performance when the festival opens to the public.
- (some of the above copy has been lifted with love and respect from the festival brochure x).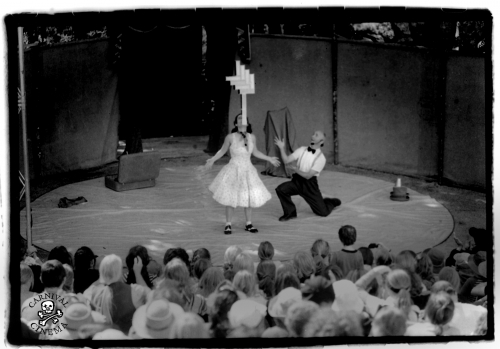 What is This Project about?
This Documentary has been organically growing over a number of years as I have documented elements of past festivals.
But we have never made the decision to 'officially' make a Circus Festival Documentary, now we have and the festival coming up in January offers the opportunity to document on from the beginning to end to give a strong skeleton to the story.
This film will be about People, Community, artistic practice and the 'sacred space' that the festival calls home - Tony Rooke's beautiful property of Lone Star in Golconda in North East Tasmania.
Pozible Campaign -
This Pozible Campaign is to raise money to really kick start this project and make it possible to take it to another level, all money raised will go towards production costs to document the next festival and set the project up to take to broadcasters and funding bodies to try and get post-production funding and get it broadcast so it reaches the widest possible audience,cause its a story that needs to be told!
We want this doco to be of the highest quality both artistically and technically to do this extraordinary event justice so if this campaign surpasses its target that would be awesome cause every dollar counts.
Because this is my 'Hat line', I'd like you to think on this -
If everyone who has ever fallen in love with this festival and what it stands for donated $50 to the project I don't think we would need any other funding source and the power of creative control would rest entirely with us the film makers (wink, wink, nudge, nudge).
Directors Notes -
I first came to this festival as a 15 year old, not with my parents or a youth circus but as the stage manager for Rock 'n' Roll Circus from Brisbane (who i was doing work experience with at the time) and I haven't missed one since.
Here's a pic of me on my way to that first festival -
I was one of only a handful of 'young folk' there and there was only around 60 training week participants
an eclectic mix of performers,artists and 'like minded' people - there was in fact so few of us we could all fit into Trevor's cafe which was in the middle of the cricket pitch to have meals together, which in turn engendered a true sense of community and family.
I came back from that festival and knowing that that was the world I wanted to be part of and the path I wanted to follow.
16 years later and many of those people from that first festival are still my close friends and that is the community that I still identify with and where I belong. In that sense it truly changed my life and became part of what makes me the person I am.
I feel it has been and still is the 'heart' of this community, its a place of connection, belonging, sharing ......being.
It brings out the best in this art form from working together, empowerment and healthy risk taking to laughter, human engagement and real tangible experiences.....not digital!
The festival has grown and changed enormously as the 'subculture' has grown and got more popular.
Now the training week has around 500 teachers, performers and participants - it is a small festival unto itself.
People come from all over the world to come to this beautiful place, they can escape from the rest of the world and immerse themselves in this unique and nurturing environment and celebrate a culture of development, community, kindness and respect whilst participating in the art form they love.
I aim to make a film that captures some of the essence of what this event is and means, it will be A documentary of the festival not THE documentary - my interpretation for all of you.
Thank you.
peace,
Hamish
To see more visit -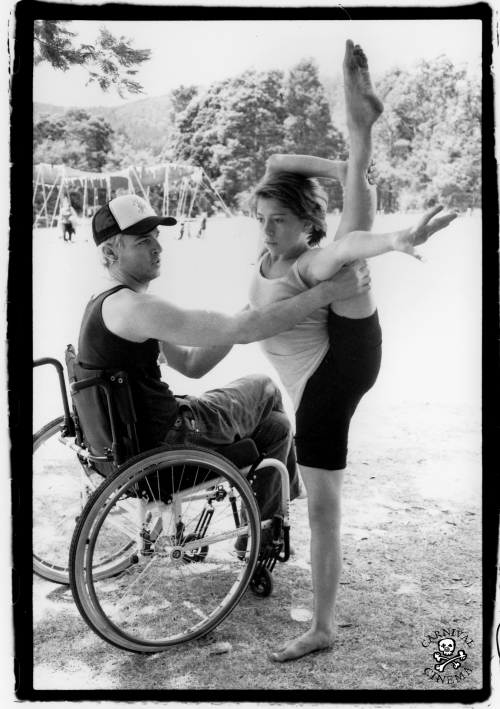 - Stills by my dad - John McCormick