FACTORY293 is an epic short film production that aims to bring Soviet era snow swept Russia to Australia.
STORY SYNOPSIS
In a remote part of the dark and despondent world of Stalin's war-torn Union of the Soviet Socialist Republic, Comrade Grigor, Manager of Munitions FACTORY293, faces the realities of his existence. Despite the infatuation of his female factory workforce, he is drawn to increasingly melancholic thoughts – Stalin, his leader, has abandoned him. With a howling blizzard outside, the power is suddenly cut, rudely interrupting Grigor's intent to take decisive action. In a flurry to restore the power before the inspectors arrive, Grigor directs two of his female machinists into the raging blizzard to investigate.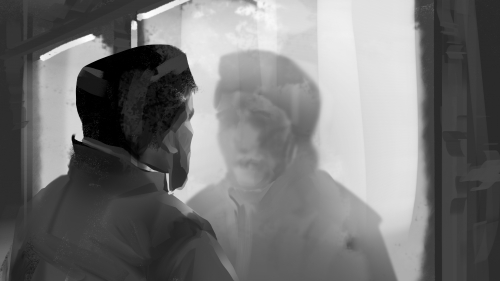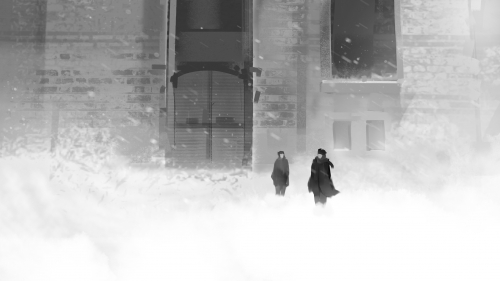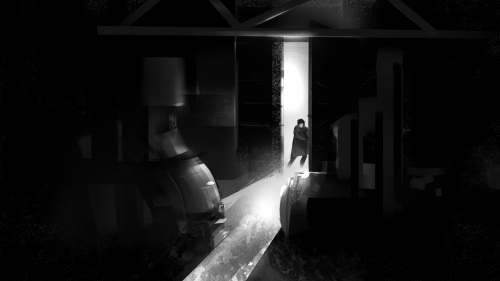 storyboards by Simon Boxer
ABOUT THE FILM
FACTORY293 is a drama/thriller to be under 20minutes long. Although a war film, the story doesn't unfold at the typically portrayed War Front but within a grimy munitions factory full of women machinists, trapped by a blizzard. The production will transform sunny Perth, Western Australia, into 1940's snow swept Russia, complete with a fierce blizzard. FACTORY293 is being produced under MEANING MAKER in association with DMA (Digital Media Arts).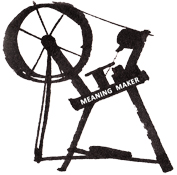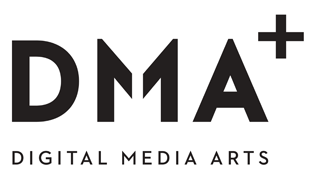 This project will test and develop diverse technical skill sets across all facets of production demonstrating this Western Australian team's capacity to achieve high production values on a tiny budget and to take on stories set in any time or place. Rest assured, this production is not merely fixated on demonstrating technical prowess. First and foremost, the production aims to bring a unique and compelling story to life - story is king.
ABOUT THE STORY
Historian Timothy Snyder calls the middle of Europe the Bloodlands in acknowledgement of the 14 million people who died there between 1933 and 1945 at the hands of the Nazi and Soviet regimes. The Bloodlands extend from central Poland to western Russia, through the Ukraine, Belarus and the Baltic States of Lithuania, Latvia and Estonia. The victims were the peoples native to these lands. Though their homelands became battlefields midway through this period, these people were all victims of murderous policy, rather than the casualties of war. FACTORY293 aims to explore how individuals and their actions are tied to this murderous war policy, regardless of roles. In the context of war, are there varying degrees of complicity? Are there shades of grey or are all culpable?
Having introduced this heavy historical backdrop, the foremost intent of FACTORY293 is to tell an entertaining and compelling 'slow building thriller' with a puzzle-like structure, piece-by-piece leading the audience to a surprising but retrospectively logical climax. This story aims to instantly draw you in, while simultaneously hiding key narrative details in plain sight, leaving questions hanging in the air to encourage and reward repeated viewings. It is our hope that this approach prompts the audience to become active contributors to the 'meanings' of the story, allowing the characters to continue taking shape well after the credits roll.
Despite taking place far from the Front, all characters in FACTORY293 are fueling the 'war machine'. As a result, all are numb, discontent and struggling with their own psychological complicity, in one way or another. The war effort asks all to 'fall in line' for the greater good; to function like extensions of the machinery they're operating. But each character is unable to suppress those very human urges – guilt, jealously, lust, love, fear and anger.
FACTORY293 VISUAL EFFECTS TESTS
FACTORY293 is the production team's follow up project to the 15minute short film TRIGGER, which was set entirely in 1970's southern Italy but filmed in Perth, Western Australia. You can watch TRIGGER for free in full HD on Vimeo - http://vimeo.com/33390344
---

In partnership with Pozible, ScreenWest will contribute $250,000 of Government funding towards Western Australian filmmakers making exciting new screen content for digital audiences.

FACTORY293 must reach a target budget of $20,000 to receive a further $60,000 from ScreenWest, giving the production a grand total budget of $80,000.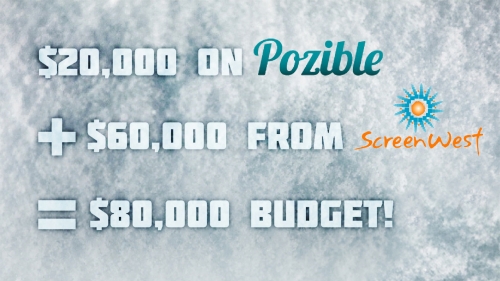 THE GOAL
FACTORY293 is among a pool of projects approved for this matched funding program. However, all projects are competing to access a limited $250,000 pot and funding is allocated on a 'first in first served' basis. There is not enough funding to match every project.
To receive matched funds from ScreenWest FACTORY293 must meet its $20,000 target before the campaign deadline BUT ALSO before the $250,000 pot has been cleaned out. Time is against us.
IF WE SUCCEED?
All donors' credit cards or PayPal accounts will be charged on the day this crowdfunding campaign ends.
WHAT HAPPENS IF WE DON'T REACH OUR GOAL?
If this project fails to meet its budget target before the end of the campaign, then all pledges are cancelled.
Likewise, if the project does raise its $20,000 but not before the $250,000 pot has been cleaned out, then all pledges will be cancelled. This really is all or nothing.
On this basis, if you are interested in pledging please dont wait until the last moment. This project really must reach its target as soon as possible.

---
HOW DO I PLEDGE?
It's easy! Click the big green button on the top right that says Support Project. It will take you to the Pledge page. You will be asked to select your Pledge amount and Reward. From there, you will go through the Pozible check-out and payment process.
HOW IS YOUR MONEY BEING SPENT?
1940's snow swept Russia couldn't be further from Western Australia. For this story to ring true, we must recreate this historic setting from the ground up, down to the finest detail. This has cost implications across all departments; costumes, props, armory, art direction, set construction and of course, snow/blizzard effects.
In order to create the snow swept setting, FACTORY293 will employ a blend of live-action special effects and digital visual effects. Live-action effects (synthetic snow and industrial strength fans) are expensive and need to be imported into Western Australia. However, as demonstrated in our Digital VFX clip above, we have significantly reduced our dependency on live-action effects via a series of tests incorporating realistic computer generated snow/blizzard effects onto live action footage.
A production of this scale is only possible with a passionate crew, many who are willing to contribute their time and skills for token payments, or in many cases, on voluntary basis. The vast majority of the budget is going towards hiring and purchasing of equipment, physical resources and materials.
WHAT HAPPENS IF WE EXCEED OUR TARGET?
In order to bring this project to life, each department's budget is already stretched far. Should we be lucky enough to exceed our target budget, additional funds will be absorbed across all production departments (primarily in relation to hiring and purchasing of equipment, physical resources and materials) allowing us to make an even better film.
---
REWARD PACKAGES
Please find further information for some of our great reward packages below.
$65 & $70 PACKAGES:

IN-DEPTH TUTORIALS
SIMON BOXER is an award winning freelance concept artist and graphic designer working across a range of film, video game and digital media projects. He is based in both Perth and Melbourne. You can visit his website at - http://simonboxer.com/

ANDY GORDON is a self taught cinematographer and digital visual effects artist based in Perth. As seen in the above FACTORY293 Visual Effects Test Clip and TRIGGER, this talented visual story teller has an uncanny ability for seamlessly integrating computer generated elements into live action footage.



$400 PACKAGE:

EMAILS & SKYPE WITH CREW MEMBERS
In addition to Roderick, Michael and Andy, you can choose Production Designer, Emma Fletcher, or Sound Designer, Josh Hogan.

EMMA FLETCHER is a powerhouse talent on the rise having worked on a wide range of feature films, tv productions and short films across Australia including the feature film MAD BASTARDS, which premiered at the 2011 Sundance Film Festival. Be sure to check out Emma's IMDB page - http://www.imdb.com/name/nm2706923/

JOSH HOGAN is a maker of musical noises, whose performances and musical creations have come to be recognised for their deep sense of style, energy and commitment. He works in a production capacity as a composer, music producer and sound designer, and as a musician and educator. Be sure to check out Josh's website - http://joshhogan.com.au/



$2,300 & $10,000 PACKAGES:

CHRISTIAN FLETCHER PRINTS
We will present you with three stunning photographic artworks that Christian has polished to perfection and then you choose your favourite. $2,300 pledgers receive their chosen image as a high quality canvas prints stretched around a solid timber frame. The $10,000 pledger receives their image as a beautifully framed photographic print with glass covering. Artworks for both packages can be any size all the way up to a massive 37"x50". Please be sure to check out Christian's website - http://www.christianfletcher.com.au/


---

LIKE the Facebook page - http://www.facebook.com/factory293

Follow on TWITTER - http://twitter.com/factory293

FACTORY293 official website - http://www.factory293.com

Meaning Maker on Vimeo - http://vimeo.com/user3723959

Digital Media Arts - http://www.dmarts.com.au/



We want to hear from you! If you have any questions at all then please get in touch via info@factory293.com
*** DISCLAIMERS: PLEASE NOTE THE FOLLOWING***
Principal photography is aimed for mid 2013, however please permit for date changes due to the nature of film production. Reward packages will be released/made available to pledgers accordingly. We'll keep you updated via email, Twitter, Facebook and the FACTORY293 website on the progress of the film and its online release.