Andrew Lancaster
likes
The Lost Aviator
Create your Like Badge
A Feature Documentary - The Lost Aviator
---
"
'The Lost Aviator' is a feature length documentary had its world Premiere in October 2014 at 58th BFI London Film Festival.
The Next screening is in Miami. Tickets here:
www.miamiff-tickets.com/films/the-lost-aviator/
Transmission Films will release the film theatrically in Australia mid 2015
and Escapade Media will launch ROW sales at Mipcom 2014.
This is a story I've known all my life - story about my great uncle Captain Bill Lancaster.
it's an epic and compelling true adventure story with a love triangle and murder trial that will keep the audience guessing.
This is the real life English Patient - a story more intriguing than fiction.
Thanks again to all the people who have donated here on Pozible to help bring it to the screen. I Look forward to sharing with you all.
CLICK HERE FOR THE OFFICIAL WEBSITE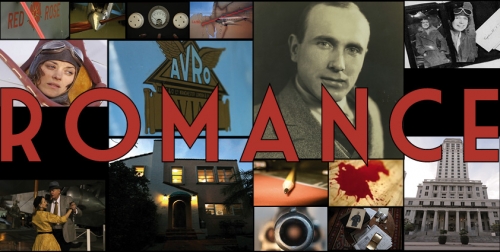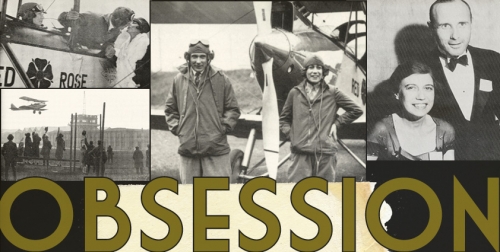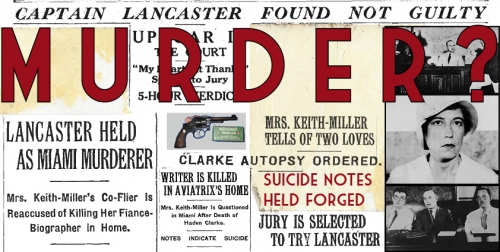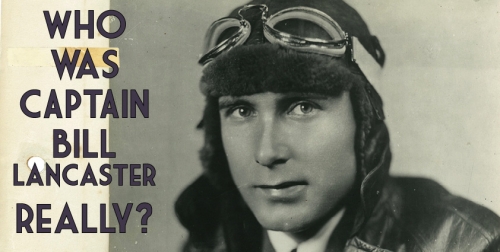 My Journey
---
For the past 4 years I've been researching and interviewing people about this incredible story. Following my Great Uncle's romantic adventures in the 1920's and 30's, I've come across new evidence that will challenge my family and audience, by opening up a cold case of murder and seeking out a modern version of the truth. There are many questions that remain unanswered due to the duplicity of Bill's character, the circumstances surrounding the murder trial and his mysterious, lonely death in the Sahara. In search of answers, I've crossed 4 continents and interviewed 35 people, including family members, writers, actors, film makers, forensic historians, court judges, attorneys, aviation enthusiasts, adventurers, all of whom are obsessed with this 'flight to plight' story.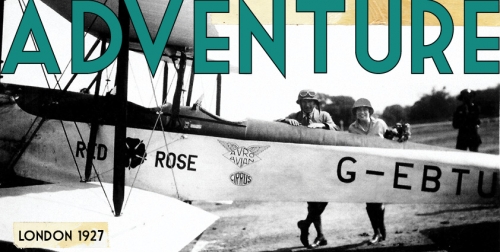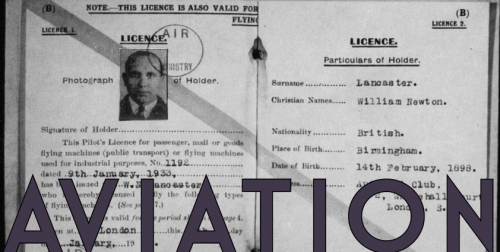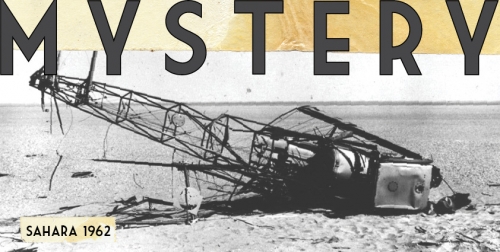 In 1962 the mummified body of Bill Lancaster is discovered beside a plane wreckage in theSahara Desert,along with a diary consisting of a love letter to Jessie 'Chubbie' Miller dated 1933.
Synopsis
---
'The Lost Aviator'
is the story of Captain Bill Lancaster. He was a fearless English adventurer and aviator who made international headlines with his London to Darwin flight in the late 20s. Even though he was married with two children, he falls in love with his sassy Australian co-pilot, Chubbie Miller. Due to their international fame, they were known as one of the great romances of the 20s and 30s. But things came badly unstuck for Bill when he was charged with the murder of writer Haden Clarke in Miami 1932. The tabloids had a field day alleging a sordid love triangle between Haden, Chubbie and Bill. The trial went for 18 days with Bill facing the electric chair. Amidst dubious forensic evidence, Bill was acquitted, but there were still many that believed Bill was guilty.
One year exactly to the day the bullet was fired into Haden's skull, on a long distance flight from London to Capetown, Bill mysteriously disappears. 29 years later the French Foreign Legion find the wreckage of Bill's small bi-plane, the Southern Cross Minor, in the Sahara desert; and beside it was Bill's mummified body. His tragic and lonely death is recounted in an emotional diary describing the last 8 days of his life waiting to be rescued, which was tied to the plane's wing. But to many people's surprise, he makes no mention of the murder trial or even his own wife and children; only his obsessive love for Chubbie Miller.
Despite all of this, I've always thought there was more to my great uncle's story, even after watching the 1980's mini series, "The Lancaster Miller Affair"... The story has divided my family and aviation community ever since. In an attempt to understand Bill's often foolhardy actions, in my own parallel journey I revisit this fascinating tale of mystery, scandal and high adventure and explore the questions:
Can a murderer be a hero? And just how far is one willing to go to protect the ones they love?
Like our facebook page so we can keep you informed and up to date with our progress:
www.facebook.com/
thelostaviator
NB: For larger tax deductible offers or If you would like to become an equity investor in the project, please contact the producer for more information
noni@photoplayfilms.com.au
*'The Lost Aviator' has been approved by Documentary Australia Foundation
About the film maker
---
Andrew Lancaster's debut feature film,
Accidents Happen
(starring Geena Davis) premiered at Tribecca Film festival 2009 in New York and has won prestigious festival awards. Andrew graduated from AFTRS in 1994 where he directed and composed the short films
Palace Cafe
and
Universal Appliance Co
, which between them have won fifteen awards worldwide. With a BA in Film and TV, he co-founded Supersonic and over the past eighteen years Andrew has had a career combining music and film.
In 2001 his short film
In Search of Mike
was invited to have its World Premier at Sundance, also picking up the Dendy Award and the prestigious Rouben Mamoulian Award at the Sydney Film Festival. In 2002 he was awarded the Best Rising Talent at the IF Awards. In 2003 he directed Syntax Error for the POV short film collection, going on to win two ARIA awards for Best Australian Music Video in 1996 and 1999. In 2010 he founded the music collective Sonar and joined Photoplay Films as commercial director. He recently won the AACTA (AFI) award for Best original Music for
The Hunter
and his micro documentary for the TAC on
The Town of Speed
has won has won 2 x Gold at the ADMA, Gold at Spikes Asia Awards, 2 x Silver CLIOs and Gold at New York Festival Awards.
www.thelostaviator.com
www.andrewlancaster.net
www.porchlightfilms.com.au
www.photoplayfilms.com.au
www.sonarmusic.com.au
www.thegingerbreadman.com.au